Become a part of CyberCraft Team
Our software development company works with various industries – CyberCraft can offer projects that are aligned with your interests and the current level of knowledge.
At CyberCraft, we value teamwork and personal growth. Therefore, we provide our teammates with all they need for prospering – from nice compensation and additional benefits to comfortable conditions for improving hard and soft skills. This is the basis for building a bright career in IT, regardless of whether you're a software developer, QA/QC engineer, designer, marketing manager, or other specialist.
If you want to build a rewarding and fulfilling career, join CyberCraft. Below, you can see open positions. Apply for any of them. We'll get in touch with you as soon as we receive your CV.
LOOK OUR DOU PROFILE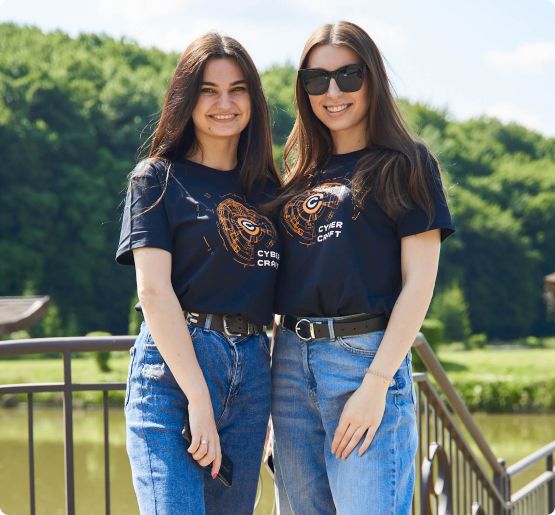 Benefits of working with CyberCraft
Ability to work remotely or from the office
Medical Insurance
Fair salary (regular performance-based salary reviews)
English classes
20 working days paid vacation & 15 sick leaves
Cozy, equipped rooms in the office — no open-space
No deadlines and time trackers — ability to do quality work
Bookkeeping & accounting on us
HOT vacancy
Full Stack Web Developer
Required skills — 2+ years of experience in React, Javascript, Node/Python, SQL, and full-stack web development with work to show for it. — Knowledge in and/or passion for
Read More
Contact us
Tell us about your project
Send us a request for a proposal! We'll get back to you with details and estimations.
Signing up for our newsletter