Dedicated software development team
The dedicated software development team model can benefit any business. One of the main reasons is a very simple and transparent pricing structure. Also, this is related to accessing the best tech specialists in particular areas. So if you're interested in the efficient solving of this task, CyberCraft's team is at your service.
Dedicated Software Development Team Model
Own offshore development team
StartUp Hassle

Legal Aspects

Recruiment

Infrastructure expenses
Own dedicated development team
You will need to do only one thing – conduct a final interview with the candidates who are thoroughly selected according to your requirements In the meanwhile, we'll take care of the rest.
Own development team model is the same as opening up your own office in an outsourcing location and employing people for your specific needs. With the only exception – you don't actually need to open up the office yourself, handle all hassle connected with its set-up and maintenance, deal with legal and financial aspects, payroll and bookkeeping, as well as with hiring and retention of employees in a foreign country. All these functions are covered by us – your trusted service provider and well-structured dedicated team.
Dedicated Development Teams we build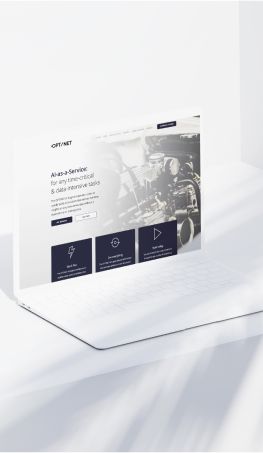 We select and hire top R&D engineers for your corporate needs. Understand your clients needs with your own team of professionals.
VIEW MORE INFO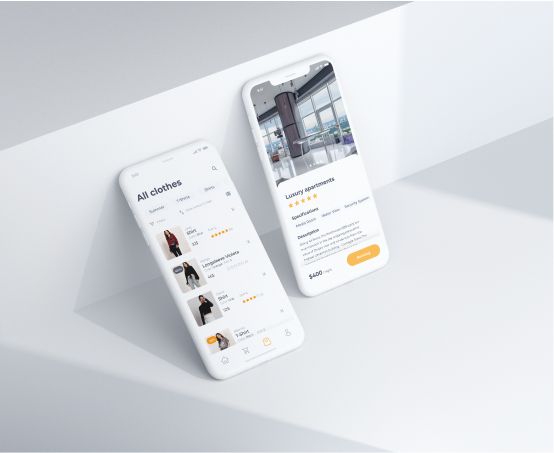 Build an innovative mobile application for your business. We select & hire app developers to your requirements.
VIEW MORE INFO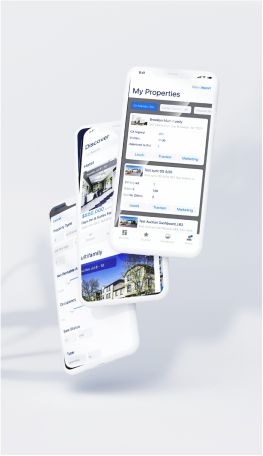 We build your own team of customly selected IT experts. Work with professionals & put your ideas into action.
VIEW MORE INFO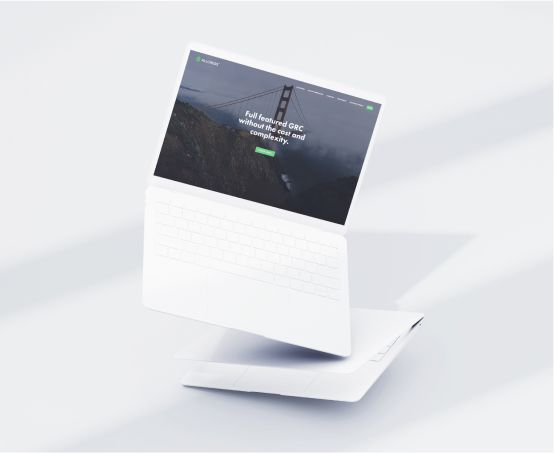 Build a successful web application with our help - use CyberCraft's IT staff augmentation services to build and manage a dedicated web development team for your company or project.
VIEW MORE INFO

Develop a scalable desktop app to reach your business goals. We build teams of tech experts selected to your requirements.
VIEW MORE INFO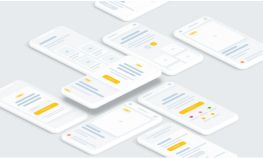 Hire top ecommerce developers with our help. Use ecommerce development services to reach your goals.
VIEW MORE INFO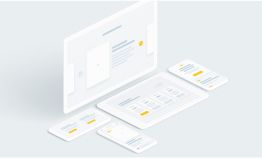 We build teams of DevOps engineers tailored to your needs. Improve the efficiency & security of your software development.
VIEW MORE INFO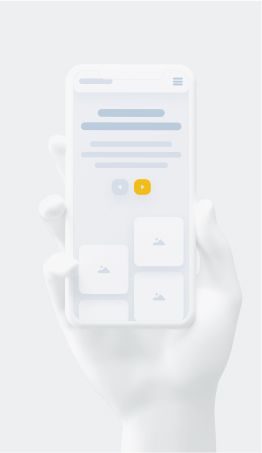 We select & hire embedded software engineers for your business. Build modern software for your specific industry.
VIEW MORE INFO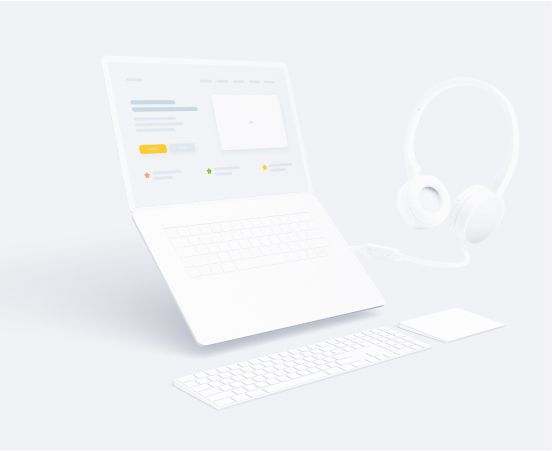 We build your own team of top software maintenance experts. Support your IT solutions in an effective & cost-efficient way.
VIEW MORE INFO We build your remote team of database experts. Create high performance & secure database solutions with our help.
VIEW MORE INFO
Stages of building Dedicated Team by CyberCraft
First Stage
Requirements
100% customized team
Just tell us your requirements and get a dedicated team that is 100% customized to your needs and expectations.
Second Stage
Candidates
220000+ IT talents
If you want to hire a dedicated development team that fully meets your requirements, you would like to find the top-notch specialists. We have direct access to a pool of over 220,000 highly qualified IT talents with a wide range of technological skills and solid practical experience. Therefore, based on your requirements, we search for the best professionals for you using our internal resources and well-aligned recruitment strategies.
Third Stage
Approval
2 months to set up a team
The selection process is very thorough and you directly participate in it; we conduct as many interviews and technical tests as you need to find the right candidates. Then you choose and hire the best based on their results. Depending on the requirements, it usually takes up to two months to set up a dedicated team of ten developers.
Fourth Stage
Start
Full startup support and integration
We will help you integrate new employees into your existing dedicated team and will provide full startup support to work out the most efficient cooperation model for your distributed team, to establish communication and reporting procedures.
Why is it profitable to build Dedicted Development Team with CyberCraft?
There are many reasons why American and European clients (many of which include prominent Silicon Valley startups and global corporations) use our team augmentation services:
Five Profits
For your next project
Five Cost savings
Our team augmentation model allows you to cut development and operational costs. We serve as the official employer of your remote developers. Therefore, you don't have to take care of salaries, employee benefits, taxes, equipment, office space, etc. All of this is our responsibility. As a result, you can expect significant cost savings.
No risks
Our payment terms are transparent and simple, so you always know what you are paying for. There are no hidden costs. At the same time, we inform clients about the current situation with the development process that allows us to reduce risks on each stage and implement any changes.
Only experienced & qualified developers
With CyberCraft, you get access to the most talented and experienced IT professionals with rare skills and qualifications. All you have to do is to provide detailed requirements for the candidates and we'll take care of the rest.
No legal hassle
We handle all the legal aspects related to hiring developers. This rids you of all the legal hassle which you would normally deal with as an employer. All you have to do is to sign an agreement with our company and we'll take care of the rest.
IP rights & data protection
All confidential and sensitive information is protected. We sign an NDA and establish the necessary procedures and mechanisms for ensuring complete IP rights & data protection.
Meet with our HAPPY team!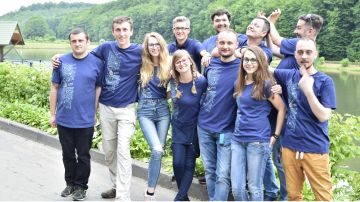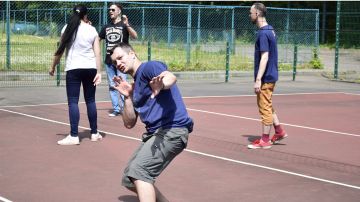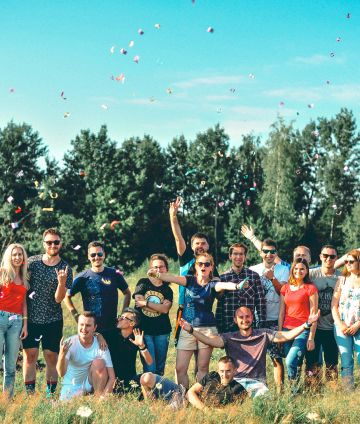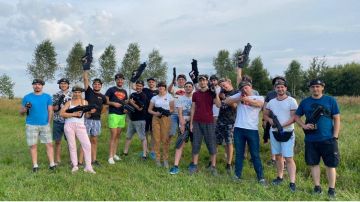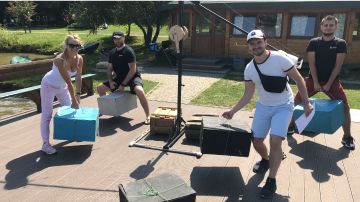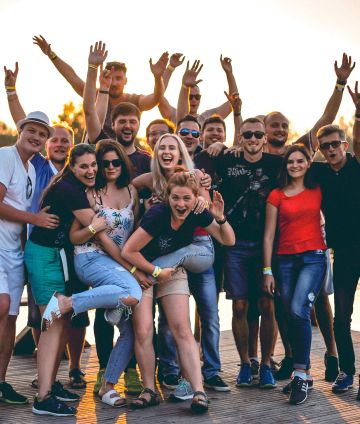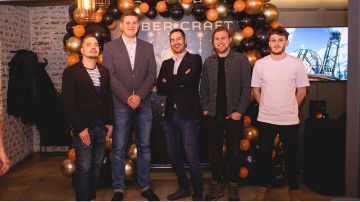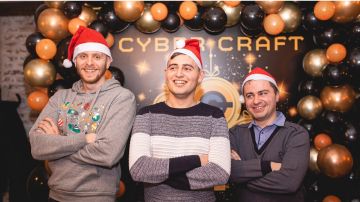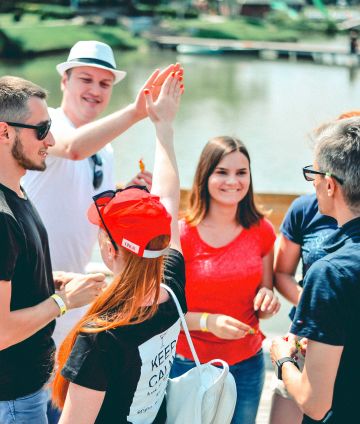 01 / 02
Allgress was founded in 2008 and works in the field of enterprise security and risks. The company is committed to providing CISOs with the ability to make effective investment decisions that align security and compliance programs with top business priorities, communicate the value of those decisions to senior executives, and manage risk, fines, and brand damage.
VIEW Full Case
02 / 02
Optoss creates comprehensive AI products to protect clients' networks all over the globe. The company has introduced a series of advanced AI products capable of dealing with an ever-increasing volume of data and complexity in this space.
VIEW Full Case
FAQ
What is a dedicated team structure?

While building dedicated development teams, CyberCraft focuses on your business needs and tackles the existing problems, like lack of technological expertise or maturity. Of all teams we've built, those, consisting of not only developers but also QA engineers, project managers, and UI/UX designers, prevail. Therefore, a dedicated team structure may involve seasoned professionals in different areas. By opting for a dedicated team structure, a client cooperates with CyberCraft as a contractor. From our side, we coordinate the creation of a team, management, signing contracts, HR and accounting services, and so on. However, our clients get full management control over the team and are free to expand or scale it down according to the agreements.
Why do companies from all across the globe apply outsourcing models and build dedicated development teams?

According to the 2021 Global Shared Services and Outsourcing Survey Report by Deloitte, companies use shared services and outsourcing models because of the possibilities to increase efficiency, reduce costs, and drive greater business value. Flexible practices allow them to easily find and retain talent. IT along with HR and Finance remain the top three functions performed by shared services, while 65% of successful organizations include outsourcers in their delivery models. This number is permanently growing (which is proved by the comparison with previous reports prepared by Deloitte). Moreover, the objectives of hiring dedicated development teams have evolved, so cutting costs is by far not the only reason for such a decision.
For which industries does CyberCraft build dedicated software development teams?

CyberCraft has been building dedicated development teams for real estate and fintech companies, booking and hospitality services, e-learning, security, and other organizations since 2012. Our experience and access to a wide talent pool in one of the biggest IT services locations in Europe enable us to set up teams aligned with your business needs. And to do this, CyberCraft analyzes clients' requirements and current trends in the particular industry. Dedicated software development teams we build can contain from 1 to 30 or more specialists, including software engineers, UX/UI designers, DevOps, QA and QC engineers, business analysts, project managers, and so on. All these specialists put their minds together to cultivate digitalization of companies by delivering top-notch solutions.
How to hire a dedicated software development team?

The process of hiring dedicated development teams has a few well-structured phases. It all starts with defining your needs and product visions, and this task may be performed on your own or with the help of an external company like CyberCraft. For now, our aim is to understand your processes, values, and goals. And, in turn, we will be able to assess how many resources development of the website, application, or other product will require. Business, user, and software requirements are of paramount importance when building dedicated development teams, so you can move to the next phase only if they are fully clear. As for the next stages, they are market research and selecting the composition of the software development team. The representative of the client may be involved in the interviewing processes and reviewing CVs to find the best fit for the project. It's obvious: nobody knows your company better than you. After the team is built, we will agree on costs, cooperation, working procedures, deadlines, and so on. Once we've negotiated the solution, we put all the details into writing. Therefore, you can rest easy knowing that the project is in safe hands and you've successfully hired a dedicated development team.
Why hire dedicated developers instead of freelancers?

Hiring a dedicated development team is the outsourcing model of the cooperation, which has its obvious benefits. Unlike freelancers, dedicated developers aren't niche-oriented and have deep expertise in various technologies. Moreover, by opting for dedicated teams, you can form them of engineers and non-technical talents who've proved to collaborate well, enhance each other's capabilities, and put their minds together to do something great. Dedicated development teams are suitable for middle-term and long-term projects. Advantages of that approach are reliability, security, commitment to the project, efficient communication, and possibility to extend the team or scale it down according to your business needs.