Our dedicated team worked for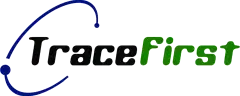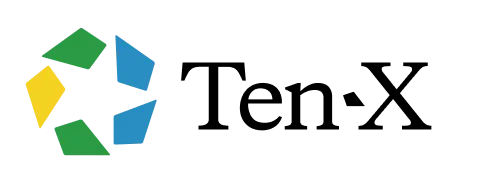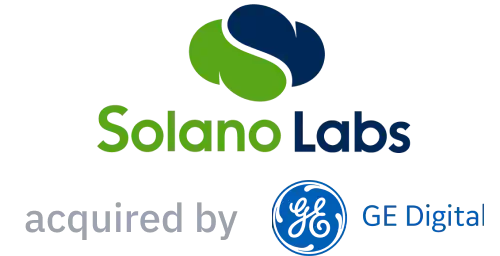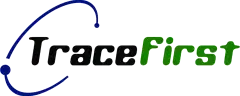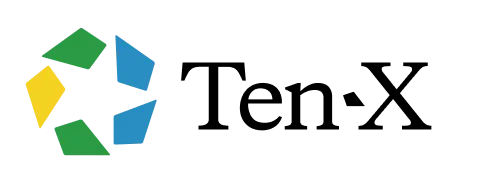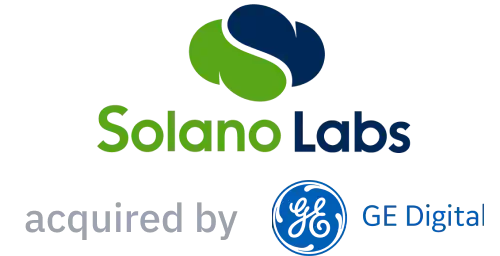 About Us
Dedicated team

tailor-fitted to to your needs

CyberCraft can provide your company with a talented, highly experienced and skilful dedicated software development team. With our team extension services, you may enhance your development skills, get new technological experience, and create a great software product. A dedicated software teams will assist you in completing your software project on time and within budget. We build dedicated software development teams depending on your specifications and goals. Then you may concentrate on your core business tasks while we handle the rest.
3.5+
Years average partnership
150+
Successfull projects
Schedule a call
Why us?
Why
choose CyberCraft

as your own dedicated development team?
Wide domain expertise
CyberCraft dedicated development team can provide you with different experts, namely business analysts, designers, developers, consultants, and project managers with a wealth of experience in FinTech, Real Estate, EdTech, and other industries.
Quick and easy start
We know the strengths of each of our specialists. We always quickly and efficiently select the necessary experts for a particular project. We always focuses on building the right team. You can be sure that work on your project will start very quickly.
Great team supervision
With the assistance of CyberCraft company, you can transfer your internal expertise for the first alignment of remote specialists with your in-house team, striking a balance between our team supervision and your overall process management.
Fully transparent
We completely focused on your goals. Our dedicated teams work on one project only. Through our agile working method, you have complete control and full transparency. You know exactly who's doing what, when, why, and at what cost.
No legal hassle
We handle all the legal aspects related to hiring developers. This rids you of all the legal hassle which you would normally deal with as an employer. All you have to do is to sign an agreement with our company and we'll take care of the rest.
IP rights & data protection
All confidential and sensitive information is protected. We sign an NDA and establish the necessary procedures and mechanisms for ensuring complete IP rights & data protection.
What is Dedicated Team
Developing teams/delivering success
The dedicated development team services is the outsourced version of your in-house department. You can get from one to a dozen of programmers, designers, QA engineers, and other experts who will work only on your project. You choose any suitable engagement level, from constant daily monitoring to regular result-focused reports about our nearshore dedicated development team.
Schedule a call
A cost-efficient alternative
You don't have to spend money on the recruitment process, office premises, equipment, administrative and organizational activities.
Good for long-term projects
The dedicated teams model is affects mid or long-term project project positively. If your challenging tech initiative may take a significant amount of time, it is better to hire a Dedicated Development Team as a strategic partner to mitigate any risks.
Transparent management
You're managing dedicated development team directly, and you'll be able to interact with a dedicated team on a daily basis and will be getting regular reports on the project progress.
Flexibility and scalability
You can adjust a dedicated developers to your project needs and easily scale its delivery capacity by engaging new developers.
Feedbacks
CyberCraft Inc.'s resources completed every task assigned to them and delivered high-quality work. The team met all of the client's requirements, and they integrated into the in-house team very well. Additionally, they demonstrated an impressive ability to understand project requirements quickly.

Jukka Katajaharju
COO & Co-Founder, Codemate
Stack
Technical Stack
Our experienced dedicated developers employ the latest technologies, frameworks, and components to create solutions that combine a strong easy-to-use modern design with high performance
Backend
Frontend
Mobile technologies
Database
Infrastructure
Backend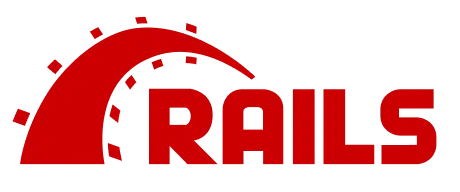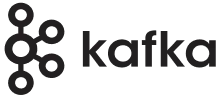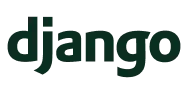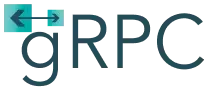 Frontend




Mobile technologies





Database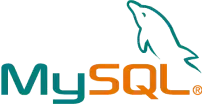 Infrastructure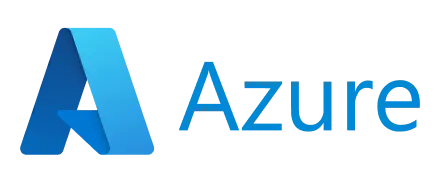 Looking for
dedicated development team

?

Schedule a call to discuss everything you need to know about how to hire dedicated development team and benefits of this model!

Schedule a call
Build a dedicated team
Stages of building dedicated software teams by CyberСraft
Stage 1
Requirments
100% customized team
Just tell us your requirements and get a dedicated team that is 100% customized to your needs and expectations.
Stage 2
Candidates
220000+ IT talents
If you want to hire a dedicated development team that fully meets your requirements, you would like to find the top-notch specialists. We have direct access to a pool of over 220,000 highly qualified IT talents with a wide range of technological skills and solid practical experience. Therefore, based on your requirements, we search for the best professionals for you using our internal resources and well-aligned recruitment strategies.
Stage 3
Approval
2 months to set up a team
The selection process is very thorough and you directly participate in it; we conduct as many interviews and technical tests as you need to find the right candidates. Then you choose and hire the best based on their results. Depending on the requirements, it usually takes up to two months to set up a dedicated team of ten developers.
Stage 4
Start
Full startup support and integration
We will help you integrate new employees into your existing dedicated team and will provide full startup support to work out the most efficient cooperation model for your distributed team, to establish communication and reporting procedures.
What we buid
Dedicated development
teams we build
Mobile application development
Build an innovative mobile application for your business. We select & hire app developers to your requirements.
Startup development team
We build your own team of customly selected IT experts. Work with professionals & put your ideas into action.
E-commerce developers team
Hire top e-commerce developers with our help. Use e-commerce development services to reach your goals.
Devops engineers team
We build teams of DevOps engineers tailored to your needs. Improve the efficiency of your software development.
Database development team
We build your remote team of database experts. Create high performance & secure database solutions with our help.
Web application development
Build a successful web application with our help. Use our services to build dedicated development team for your company.
Software maintenance & support teams
We build your own team of top software maintenance experts. Support your IT solutions in an effective & cost-efficient way.
Embedded software engineers team
We hire embedded software engineers for your business. Build modern software for your specific industry.
Research & Development team
We hire top R&D engineers for your needs. Understand your clients needs with your own team of professionals.
Build your own dedicated development team with us!
Get Started
Questions
Popular FAQs
What is a dedicated team structure?
While building dedicated development teams, CyberCraft focuses on your business needs and tackles the existing problems, like lack of technological expertise or maturity. Of all teams we've built, those, consisting of not only developers but also QA engineers, project managers, and UI/UX designers, prevail. Therefore, a dedicated team structure may involve seasoned professionals in different areas. By opting for a dedicated team structure, a client cooperates with CyberCraft as a contractor. From our side, we coordinate the creation of a team, management, signing contracts, HR and accounting services, and so on. However, our clients get full management control over the team and are free to expand or scale it down according to the agreements.
Why do companies from all across the globe apply outsourcing models and build dedicated development teams?
According to the 2021 Global Shared Services and Outsourcing Survey Report by Deloitte, companies use shared services and outsourcing models because of the possibilities to increase efficiency, reduce costs, and drive greater business value. Flexible practices allow them to easily find and retain talent. IT along with HR and Finance remain the top three functions performed by shared services, while 65% of successful organizations include outsourcers in their delivery models. This number is permanently growing (which is proved by the comparison with previous reports prepared by Deloitte). Moreover, the objectives of hiring dedicated development teams have evolved, so cutting costs is by far not the only reason for such a decision.
For which industries does CyberCraft build dedicated software development teams?
CyberCraft has been building dedicated development teams for real estate and fintech companies, booking and hospitality services, e-learning, security, and other organizations since 2012. Our experience and access to a wide talent pool in one of the biggest IT services locations in Europe enable us to set up teams aligned with your business needs. And to do this, CyberCraft analyzes clients' requirements and current trends in the particular industry. Dedicated software development teams we build can contain from 1 to 30 or more specialists, including software engineers, UX/UI designers, DevOps, QA and QC engineers, business analysts, project managers, and so on. All these specialists put their minds together to cultivate digitalization of companies by delivering top-notch solutions.
How to hire a dedicated software development team?
The process of hiring dedicated development teams has a few well-structured phases. It all starts with defining your needs and product visions, and this task may be performed on your own or with the help of an external company like CyberCraft. For now, our aim is to understand your processes, values, and goals. And, in turn, we will be able to assess how many resources development of the website, application, or other product will require. Business, user, and software requirements are of paramount importance when building dedicated development teams, so you can move to the next phase only if they are fully clear. As for the next stages, they are market research and selecting the composition of the software development team. The representative of the client may be involved in the interviewing processes and reviewing CVs to find the best fit for the project. It's obvious: nobody knows your company better than you. After the team is built, we will agree on costs, cooperation, working procedures, deadlines, and so on. Once we've negotiated the solution, we put all the details into writing. Therefore, you can rest easy knowing that the project is in safe hands and you've successfully hired a dedicated development team.
Why hire dedicated developers instead of freelancers?
Hiring a dedicated development team is the outsourcing model of the cooperation, which has its obvious benefits. Unlike freelancers, dedicated developers aren't niche-oriented and have deep expertise in various technologies. Moreover, by opting for dedicated teams, you can form them of engineers and non-technical talents who've proved to collaborate well, enhance each other's capabilities, and put their minds together to do something great. Dedicated development teams are suitable for middle-term and long-term projects. Advantages of that approach are reliability, security, commitment to the project, efficient communication, and possibility to extend the team or scale it down according to your business needs.