Dedicated PHP Development Team
Develop scalable & dynamic websites to retain your audience. We provide specialists, support and equipment - all it takes for a hassle-free cooperation.
Develop powerful dynamic websites with the help of PHP programming. Save on budget & time while building powerful software solutions. PHP code is flexible and the solutions based on this language are scalable & well documented. Thus, you can add more modules during the development process. Use PHP technology to improve the overall business efficiency. We deliver the necessary resources to help you take full advantage of PHP technology.
Hire PHP developer: list of requirements
Even though PHP developers are relatively easy to find due to the wide usage of this programming language, it is important to carefully select the candidates according to companies needs. This allows to render insufficiently qualified candidates on the initial stage of development process. This is a list of requirements for any decent PHP developer:
Five Keys
For high quality application
Confident command in PHP
Experience in software development using this language is essential for any PHP programmer. In addition, he should know its peculiarities. PHP can be painlessly integrated with any third-party solutions. Thus, by employing various APIs, developers can set up a connection with any service working by a 'client-server' scheme.
Experience of working with version management systems (SVN or Git, for instance)
Thanks to these systems (also known as version control systems), you can have as much people as you need working on the same code base. So, no need to send the files multiple times to different workers. Users can view & edit code base with no problem or hassle.
Experience of working with SQL/MySQL databases
Any skilled PHP programmer should know how to use these database systems for development of small or large applications. MySQL is a database system usually used for large websites with great amount of users (such as Twitter, Wikipedia etc.) SQL & MySQL databases are reliable, easy to use and fast.
Experience of working with Laravel, Symfony, Slim, CakePHP, and other frameworks
PHP frameworks speed up the development time, making a website or application more secure. If you're in doubt which framework to use, remember that the key decision-making factor here is not its features. Think of how you can use the functionalities in your software development project.
Experience of working with well-known CMS
For instance, Drupal – for commercial use or WordPress as a more universal alternative.
Of course, the list doesn't include the specific abilities that a candidate must have to work on your particular project (skills of working with some additional security tools as well as an ability to work with certain not so popular frameworks). The full list of requirements for a dedicated php developer is usually pretty voluminous.
Hire PHP developers: conclusion
If you need php developer, CyberCraft will setup your own remote team of top PHP developers from Ukraine in the shortest terms possible. Our experts will organize full-blown working places for your employees, providing all the conditions required for a productive labor. Despite its remoteness, such an interaction format guarantees that the project won't be left behind the halfway.
Get a free consultation now!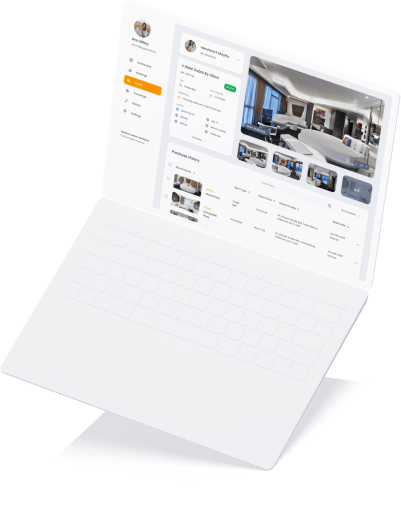 Find a PHP Developer with CyberCraft
If you, like most progressive business owners, are looking for a way to get the highest-quality product without having to spend too much, you should definitely employ the services of an outstaffing agency. CyberCraft, specializing in the search for talented and dedicated php programmers in Ukraine, is always ready to answer your business nees. These are our benefits:
First Benefit
Quality warranty
Developers from Eastern Europe are, currently, the most qualified and demanded IT specialists. When turning to Ukrainian software development company, you can be sure of hiring highly-skilled programmers without spending too much. PHP developers will provide lower pricing without undermining quality of work.
Second Benefit
Work places and support provided
Many decision-makers need to pay huge monthly fees in order to provide employees with good computers and working space. The prices for office rentals constantly increase worldwide. Although you can avoid these issues by hiring a team of developers remotely.
Third Benefit
Reliability
We sign all the official documents, such as NDAs and others, to provide you with zero-risk cooperation model. Your PHP developers team will be official employed and placed in good working conditions. This provides confidence that employees will be ready to help whenever necessary even after the project completion.
Fourth Benefit
Transparency of cooperation
Contrary to common misconceptions, remote cooperation can be as transparent as possible. Regular communication and reports, Agile Scrum tools ensure a clear workflow and efficient team management.