Our сlients are our partners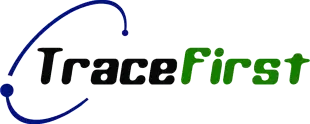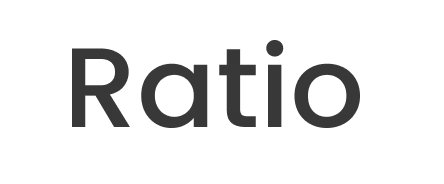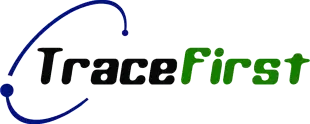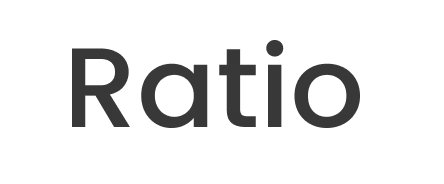 What we offer
Best PHP Developers
CyberCraft will become your trusted partner in hiring professional PHP developers. We will build a team of programmers in the shortest terms possible, organize a working place for them, and execute all the taxation obligations. CyberCraft helps you find the best match regarding proficiency and communication skills. Whether you need a back-end developer, front-end programmer, or both, our team has the necessary skills and expertise to deliver exceptional results that meet your project requirements.
Why Us
Why hire
PHP

Developers with CyberCraft
Increased security

You can be sure that all private data will be confidential in accordance with the recently updated GDPR policy standard.

Professional Developers

If there are no suitable local specialists, we can find specialists fitting perfectly the requested quality-price ratio

Full-cycle Development

We support our clients at all stages and offer solutions for all phases of custom product development together

Lifelong Tech Support

CyberCraft offers all the necessary technical support required for smooth product performance and scalability.

On-Time & On-Budget

Ensure that your PHP software project is delivered within your designated timelines while staying within your well-defined budget.

Further support guaranteed

Working with remote team members provides you with increased reliability & dedication.
Services
Development Services
CyberCraft is a dedicated PHP development company that specializes in providing high-quality PHP development services and PHP web development services. We help startups, SMBs, and enterprises to set up remote full-stack PHP development team. Our team's expertise in the latest PHP technologies and frameworks enables us to deliver tailored solutions that meet your unique business requirements.
Get Started
PHP Web Development
CyberCraft PHP web development services offer the ideal solution for creating your dream website or a comprehensive CRM system that centralizes all your operations, giving you complete control over your workflows. Our team also offers expert assistance with PHP website migration projects, allowing you to maximize efficiency. Our PHP development specialists take full ownership of: tailored PHP web development for exceptional design and functionality, PHP-based CRM systems for enhancing customer relationships, efficient migration of PHP websites to the latest version.
PHP API Development Services
At CyberCraft, we offer top-notch PHP API development services for web projects, including third-party API integrations to enhance your off-the-shelf solutions. Our team also follows the best practices for PHP API testing and creates APIs specifically for mobile apps. Contact our custom PHP software development team for: Customized implementation and integration of PHP APIs; Automated testing services for PHP APIs; Mobile app-friendly PHP APIs for outstanding convenience and user experience.
PHP CMS Development
PHP CMS development provides a powerful solution for businesses looking to manage their digital content with ease. At CyberCraft, we offer custom PHP CMS development services that allow you to create a tailor-made content management system that is perfectly aligned with your business goals. Our PHP CMS development team has extensive experience in creating scalable, secure, and flexible CMS solutions that provide seamless content management capabilities.
PHP eCommerce Development
At CyberCraft, our experts specialize in building, designing, and optimizing shopping carts to create futuristic and user-friendly online stores. We also offer support for store extension and integration projects to enhance your eCommerce capabilities.
PHP Consulting Services
PHP Consulting Services can provide your business with valuable insights and expertise to enhance your web development projects. Our experienced consultants can guide you in making the right technology choices, help you optimize your existing codebase, and provide solutions to complex development challenges.
What we offer
Scale up your team at your Ease and Convenience
Uncover the power of high-tech, efficient, and complex PHP solutions with CyberCraft
On-Demand PHP Development
---
Bridge the resource gap in your in-house team by hiring the salient team of PHP developers from CyberCraft and count them as your very own team.
Dedicated PHP team
---
Hire dedicated team of PHP developers from us to make the most out of your project and get it developed within time and predefined budget.
Full PHP development outsourcing
---
Hand over your PHP project to us and see how CyberCraft entrust your support and evolve the project successfully exceeding your expectations.
Hire Dedicated PHP Developer
Elevate your project with our dedicated PHP programmers. Our Senior PHP engineers have a track record of success in delivering high-quality projects on time and within budget. We have a pool of talented dedicated PHP developers who are ready to take on your project and deliver exceptional results. Contact us today to discuss your project requirements and let us help you find the perfect PHP developer for your team.
Stack
PHP Technical Stack
CyberCraft custom PHP developers utilize the latest technologies, frameworks, and components to design and develop solutions that feature a strong, modern, and user-friendly interface combined with exceptional performance.
Frameworks
Databases
Third-party integrations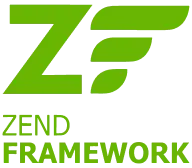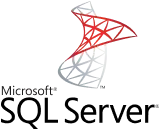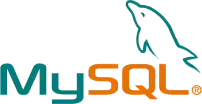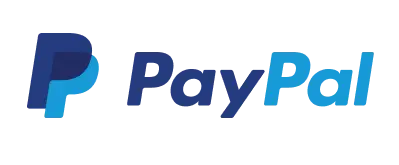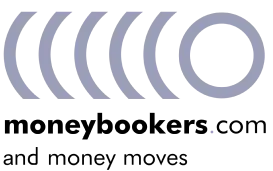 Our projects
Explore our
projects
Discover how CyberCraft has helped businesses like yours overcome technology challenges and drive growth. 

We receive only an idea and a set of requirements from our customers and develop profitable projects. Our case studies prove that hiring developers with CyberCraft is a safe bet for eCommerce, real estate, e-learning, fintech, and other companies.
Request a quote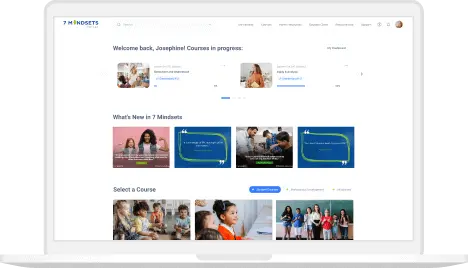 Social Emotional Learning Platform
AIn cooperation with the client, CyberCraft team has redefined the SEL platform. We developed tested, different concepts that determine layout and architecture of the website.
Go to case study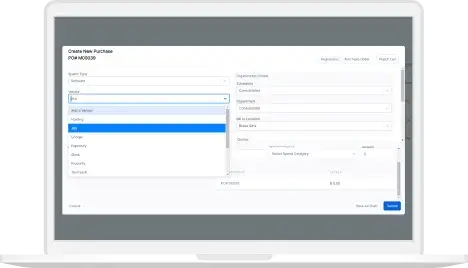 Financial Reporting and Workflow Tool
AModularity suits managers, department leaders, and budget-line decision makers. It connects all stakeholders to their financial information.
Go to case study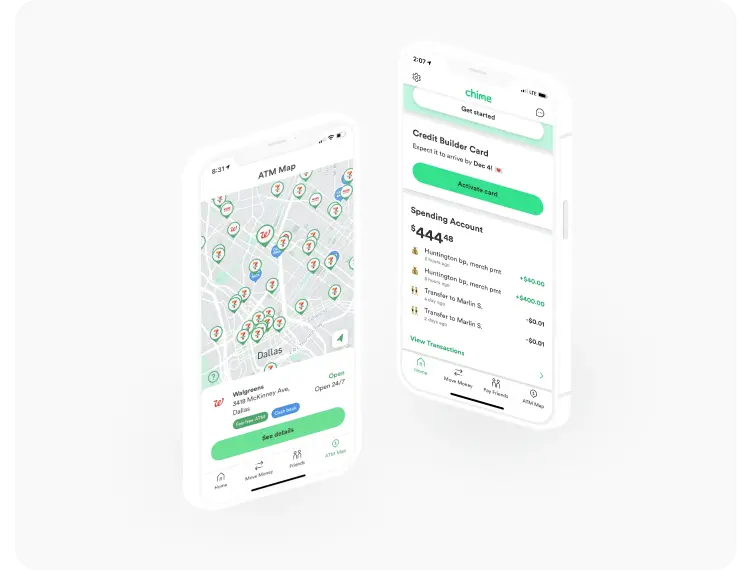 Chime Test Store & Stampede
AChime was founded as a financial technology company by Chris Britt and Ryan King in 2012. It was supposed to become the bank account of the future and change people's financial lives.
Go to case study
Feedbacks
CyberCraft has helped us scale-up our software engineering capacity by sourcing some of the best talent in the industry and providing the professional and administrative services distributed teams demand. Over the past year, our partnership with CyberCraft has helped us gain market share through the swift deployment of innovative technology. Looking forward, we intend to expand our partnership with CyberCraft to further exploit competitive advantages that boost our bottom line.
George Bordley
CTO at F. Schumacher & Co.
Questions
Popular FAQs
What are the benefits of using PHP for custom development?
PHP is a widely popular programming language with remarkable versatility, making it a top choice for custom development projects. Its vast community of developers constantly contributes to its growth and development, which means it continues to evolve to meet new demands. Additionally, being an open-source language, PHP is freely available for use and can be extensively customized to match specific business requirements. The flexibility and adaptability of PHP make it an ideal option for businesses seeking to create unique, tailor-made solutions.
How to select the best company to hire dedicated PHP programmer?
While there are many PHP developers and staffing agencies available, it's essential to find the right one that can provide maximum benefits. At CyberCraft, our goal is to create a long-term association between clients and talent, ensuring mutual satisfaction.
Why hire dedicated PHP developers?
Hiring a dedicated PHP developer can provide you with a significant advantage when searching for a skilled developer. By hiring a dedicated PHP developer, you'll have complete control over the development process, from start to finish. This means that you'll have a direct line of communication with the developer and can provide feedback and make changes as needed. Additionally, a dedicated developer will be focused solely on your project, allowing for greater attention to detail and a higher level of customization.
What are the advantages of PHP?
PHP is an open-source, cross-platform language that is easy to learn and offers flexibility for web development, server-side scripting, and command-line scripting. It can integrate easily with other technologies and has excellent performance optimized for web applications, making it ideal for high-traffic websites and applications. The language benefits from a large and active community of developers that provides numerous resources and support.