Professional Node.JS Developers
Develop top-notch applications customized to your needs. Use technology to your advantage with our help & support.
Create high-performance server or network-based applications using Node.js technology. Add interactive elements, dynamic content or other custom components to it. Node.js is a superstructure over JavaScript, which is highly popular nowadays. The major benefits of this language are scalability, increased development speed and better productivity. Node.js is the ideal choice for large projects, where several teams must work together simultaneously. Thanks to these advantages, the language served as a basis for such large-scale solutions as Walmart, LinkedIn, Google, Netflix.
Are you looking for Node.js Developer?
Node.js development brings multiple benefits to companies. Usually Node JS developers are involved in the implementation of server-side logic and its connection to the frontend. With constantly-growing number of Node.js engineers, business owners need to be especially attentive when screening candidates for Node.js position. These are basic requirements which you should definitely take into account:
Five Keys
For high quality application
Knowledge of Node.js frameworks
There are a lot of them. Among the most popular should be listed Express, Meteor, Koa, Sails, and Mojito. Frameworks expand the functionality of Node.js, providing more efficient software development.
Experience with HTML, CSS, and AJAX
Knowledge of front-end technologies is essential for any Node.js developer.
With their help candidates will be able to create robust & scalable software. Front-end & back-end are closely related to each other. Thus, understanding of both sides is important for any Node.js backend developer. Node.js allows to develop fast web services in JavaScript.
Experience with SQL/NoSQL databases, Big Data
These allow to store large amount of data efficiently. This is especially valuable when building data-driven applications. Node.js developers need to select the proper database for the app, and be able to resolve development issues fast & effectively.
Skills with Node Package Manager
This tool gives access to a rich repository of plugins and templates which implement both trivial functions and solutions for rather complex problems. Thus, web developers can save their time and efforts focusing on solving major tasks and creating highly specialized functions (instead of spending hours on coding the routine functionality).
Skills in creating RESTful APIs
Node engineers should know how to work with API codes, adopting them to each specific project. Of course, the above list will have to be supplemented with your own requirements concerning the individual features of your future project, the practical skills of the other members of your team, and the qualifications of the applicant
Hire Node.js Developer: Summary
If looking for Node.js developer, Cybercraft is ready to help. We build teams of experienced Node engineers choosing from talented Ukrainian minds, so you can take full advantage of this language. If you want to find programmers as soon as possible for your project, speek to us. We guarantee that you will be satisfied with our work!
Get a free consultation now!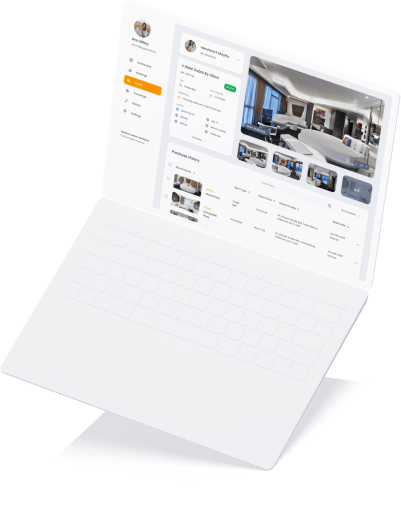 Find a NodeJS Developer with CyberCraft
If you aspire to find really good experts in the field of Node.js development in the minimum possible time, we are ready to help. Thanks to our team efforts, you can cooperate with the brightest minds of the Ukrainian IT industry. Following is the list of advantages our customers receive:
First Benefit
High level service & acceptable budget
Turning to Node.js development company allows for significant budget savings. Up to 60%, to be precise. Take into account hourly rates & living costs difference. Meanwhile, services by Ukrainian Node.js developers are highly valued on the Western market, thus the quality leaves no doubt.
Second Benefit
No need to rent an office or cover other expenses
Due to the constantly growing amount of rented offices in USA and Western Europe, the owners of IT companies spend a large part of their money on the arrangement of workspaces. However, you can avoid these expenses while cooperating with a remote team on our premises.
Third Benefit
Constant interaction with the team
You decide on the communication means, channels, and schedules. The team will be in touch whenever you need, adjusting to time differences between the countries. Efficient organization of work gets you the feeling as if Node.js developers were located in the next-door office.
Fourth Benefit
Team maintenance
We provide all HR activities, necessary equipment and enjoyable working conditions to your employees. Managing workers performance & improving their performance is one of our responsibilities. All it takes to motivate them for productive & results-driven work with you.