Our сlients are our partners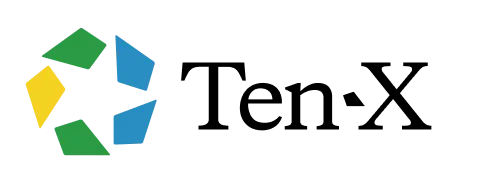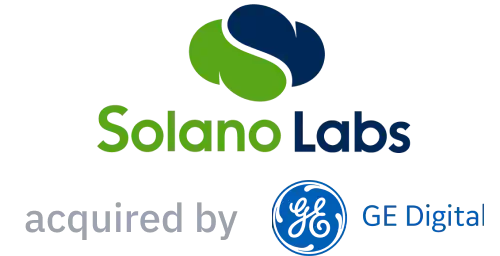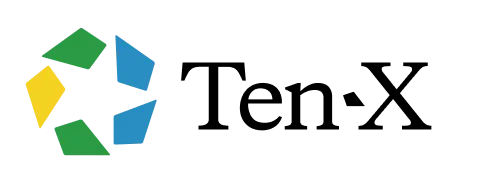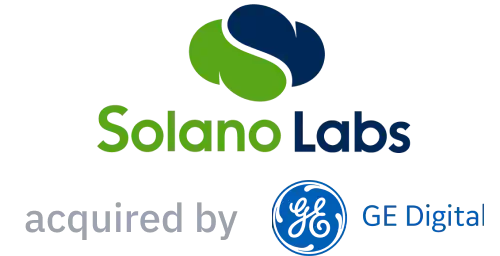 What we offer
Outcome-oriented .Net development services
CyberCraft, a .net development company, will become your trusty partner in hiring professional .Net developers. We will build a team of programmers in the shortest terms possible, organise a working place for them, and execute all the taxation obligations. CyberCraft helps you find the best match in terms of proficiency and communication skills. This approach makes provided .Net development services outstanding.
Why Us?
Why hire
.NET

Programmers with Cybercraft?
Increased security

You can be sure that all private data will be confidential in accordance with the recently updated GDPR policy standard.

Professional Developers

If there are no suitable local specialists, we can find specialists fitting perfectly the requested quality-price ratio

Professional Developers

We support our clients at all stages and offer solutions for all phases of custom product development together

Lifelong Tech Support

CyberCraft offers all the necessary technical support required for smooth product performance and scalability.

Universal .NET Standard

We can help you implement common functions such as graphics rendering, database interaction, XML manipulations across .NET Framework, .NET Core, and Xamarin.

Further support guaranteed

Working with remote team members provides you with increased reliability & dedication.
Services
Dot Net

Development Services

With CyberCraft, you can hire .Net Core developer or cross-functional dedicated development team and get the advantage of consistent quality and optimized project costs. Eagerness to adopt technology while reducing its cost and complexity makes our engineering team your reliable technology partner. We support proven work processes resulting in a consistent output of high-quality work – robust, secure, and scalable web solutions fueled by Dot Net.

Get Started
.NET Web development
The experienced .Net team applies the latest web and app development techniques to help you ensure the best results via effective IT solutions. CyberCraft deliver both scalable and effective custom solutions to match your needs.
DOT NET for Startups / Enterprises
Our .NET service for startups and enterprises offers custom software solutions using the powerful .NET framework. We provide full-cycle development services and modernization of existing software systems. Our team of experienced .NET developers can work closely with your team to build custom software solutions that meet your specific needs, whether it's a web application, mobile app, or cloud-based solution.
.NET Maintenance
At CyberCraft, we offer .NET maintenance services to ensure your software applications continue to operate smoothly and efficiently over time. We understand that software maintenance is critical to the longevity and reliability of your applications, and we are committed to providing the support you need to keep your systems running smoothly. We take a proactive approach to maintenance, which means we are constantly monitoring your applications for potential issues and taking steps to prevent problems before they occur. Our goal is to provide reliable and uninterrupted service to your users, which is why we offer round-the-clock support and rapid response times to address any issues that arise. With our .NET maintenance services, you can have peace of mind knowing that your software applications are being monitored and maintained by a team of experts who are dedicated to your success.
.NET Integration and Optimisation
At CyberCraft, we provide .NET integration and optimization services to help businesses improve the performance, scalability, and reliability of their software applications. Our team of experienced .NET developers has the expertise to integrate your existing applications with new systems, APIs, and technologies, ensuring seamless data exchange and improved interoperability. We can also help you optimize your existing applications to improve performance, reduce operating costs, and enhance user experience.
Custom .NET Development
We offer custom .NET development services to help businesses build software solutions that meet their unique needs and requirements. Our team of experienced .NET developers has the expertise to develop custom applications that are reliable, scalable, and secure, using the latest technologies and best practices in .NET development. We take a consultative approach to custom .NET development, working closely with you to understand your unique business needs and requirements. Our team can provide full-cycle development services, from ideation and design to development, testing, and deployment, and we are committed to delivering solutions that are efficient, cost-effective, and built to last.
.NET Development Consulting Services
CyberCraft offers .NET development consulting services to assist businesses in creating effective software strategies and achieving their goals using the .NET framework. Our team of skilled .NET developers has extensive experience providing comprehensive consulting services, including designing architectures, selecting technologies, planning projects, and optimizing performance. Our consulting services aim to help businesses achieve their objectives through the most advanced technologies and best practices in .NET development. We adopt a consultative approach, collaborating closely with clients to comprehend their distinct business needs and goals, and providing tailored solutions that align with their priorities.
360 Degree Development
At CyberCraft, we offer 360-degree .NET development services to help businesses build robust, scalable, and secure software solutions that meet their unique needs and requirements. Our team of experienced .NET developers provides end-to-end development services, from ideation and design to development, testing, deployment, and maintenance, to ensure the success of your project at every stage. Our 360-degree .NET development services are designed to provide a seamless development experience, ensuring that your software solution is developed with a focus on quality, timeliness, and cost-effectiveness. We take a consultative approach, working closely with you to understand your unique business needs and requirements and providing customized solutions that meet your goals and priorities.
What we offer
Scale up your team at your Ease and Convenience
Uncover the power of high-tech, efficient, and complex .NET solutions with CyberCraft
Team Augmentation with .NET dev.
---
Bridge the resource gap in your in-house team by hiring the salient team of .NET developers from CyberCraft and count them as your very own team.
Dedicated .NET team
---
Hire dedicated team of .Net core developers from us to make the most out of your project and get it developed within time and predefined budget.
Full .NET development outsourcing
---
Hand over your .NET project to us and see how CyberCraft entrust your support and evolve the project successfully exceeding your expectations.
Hire Senior .NET developer
CyberCraft .NET team includes more than 30 .NET developers with an average of four years' professional experience. As for senior engineers at CyberCraft, their experience reaches 6–8 years. Our senior .NET programmers have deep experience with monolithic vs micro services architecture. Turn the expertise of our talented .NET developers into your success and reap business benefits!
Stack
Dot Net Technical Stack
Experienced .NET engineers employ the latest technologies, frameworks, and components to create solutions that combine a strong easy-to-use modern design with high performance.
.Net Frameworks
Database
Testing
Deployment Tools
Server
Searching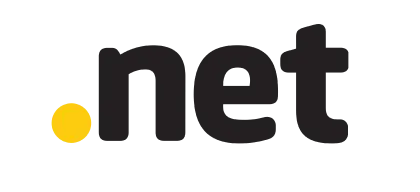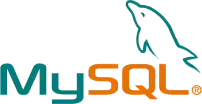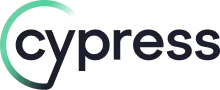 Our projects
.NET
projects

we build
Since 2012, we have delivered 20+ .Net software development projects from scratch across different industries and business types.
We receive only an idea and a set of requirements from our customers and develop profitable projects. Our case studies prove that hiring .Net developers with CyberCraft is a safe bet for eCommerce, real estate, e-learning, healthcare, and other companies. We offer to assemble a team of high-performing .NET engineers specifically for your project. Regardless of its complexity, CyberCraft will involve .Net developers capable of building cost-effective, result-oriented, and code quality-driven solutions.
Request a quote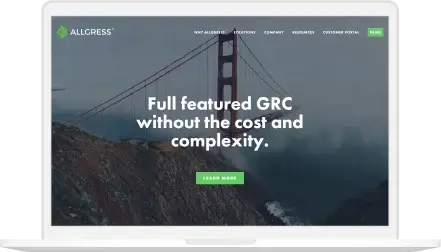 Governance, Risk Management & Compliance System
AAn AWS-certified & full-featured governance, risk and compliance platform offered by Allgress is suitable for enterprise and SMB.
Go to case study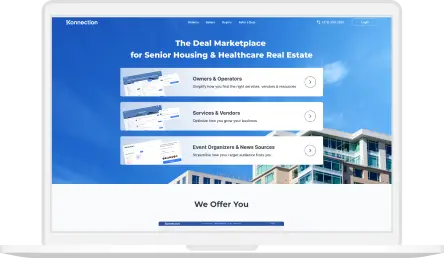 Deal Marketplace Platform
AThe CyberCraft team developed a deal marketplace platform from scratch, introduced a matchmaking algorithm version 1.0 and a hosting server on Azure.
Go to case study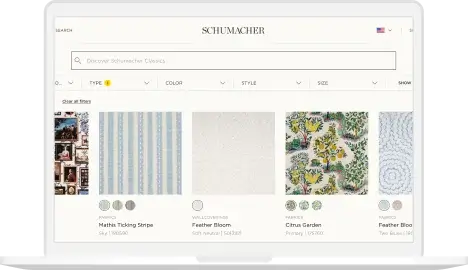 Designer's Resource for Schumacher
AOur team worked closely with the client to develop a relevant site structure using modern technologies: .NET Framework, .NET Core, etc.
Go to case study
Feedbacks
CyberCraft has helped us scale-up our software engineering capacity by sourcing some of the best talent in the industry and providing the professional and administrative services distributed teams demand. Over the past year, our partnership with CyberCraft has helped us gain market share through the swift deployment of innovative technology. Looking forward, we intend to expand our partnership with CyberCraft to further exploit competitive advantages that boost our bottom line.
George Bordley
CTO at F. Schumacher & Co.
Questions
Popular FAQs
What is ASP Net development?
ASP.Net is a web framework for building applications and services with C# and .Net. Despite being open source and free, ASP.Net enhances capabilities of the .Net platform with additional tools and libraries while preserving scalability and performance of the developed products.
ASP.Net development aims at building secure applications aligned with standard authentication protocols and protected from cross-site scripting and request forgery. That's why the software market is abounding with dynamic apps, websites, and services fueled by ASP.Net. Software engineers have been leveraging this cross-platform technology along with programming models and third-party frameworks since 2002. Moreover, ASP.Net is still holding strong positions in the market, hitting the lists of the top web frameworks: StackOverflow reveals that 16.15% of professional developers still prefer ASP.Net to other web frameworks and technologies. 
How is .Net used in web development?
Web development market is saturated with various programming languages and frameworks, but because of the platform independence, performance, and reliability, .Net can still stay ahead of the game. It comprises backend and frontend programming languages, and different implementations of .Net enable to use it for different purposes:
Building and running websites, services, apps on Windows, Linux, and macOS

Developing and running apps on mobile devices (UI frameworks like Xamarin allow for building cross-platform apps for iOS, Android, and Windows) 
How to hire a .Net developer?
Should you want to hire a .Net developer or build a tech-savvy team of seasoned .Net engineers, you can consider a few options. However, the process could be time-consuming and complicated depending on whether you're selecting a team to hire through freelance platforms, outsourcing agencies, local companies, remote staffing agencies, professional networks, etc. And focusing on business goals rather than recruiting staff may seem a reasonable idea.   
CyberCraft can help you hire .Net developers, reducing cost and complexity of this task. We act as facilitators who assist companies of different sizes in adopting .Net technology, while being backed by a professional team of software engineers.     
Why use .Net?
Wide field of application – from web apps to Machine Learning and IoT

Platform independence

Speed and reliability

Security and compatibility

Strong community
Which tools are used for .Net development?
Dot Net development tools include Visual Studio, NuGet, LINQPad, ReSharper, .Net Reflector, Postman, SQL Complete, NCrunch. When choosing a toolkit for .Net development, engineers should consider project goals, deployment peculiarities, reliability and reputation of the tool, features, and price.     
Is .Net still relevant in 2023?
In 2023, .Net is still relevant, which is proved by various ratings, including StackOverflow.  It's one of the most popular frameworks for developing web and mobile applications that help businesses achieve new goals smoothly. The demand for .Net development services is overgrowing, and every industrial sector is inclined towards using this technology. Dot Net helps companies not only with trivial web or mobile development tasks, it can be applied for working with MVC structure and web API.