About the project
Schumacher is a well-known supplier of fabric, wallpaper and trim to designers and average customers. Its history goes back to 1889 when Frederic Schumacher found his business in the booming metropolis of New York City.
Schumacher flourished. Its production appeared in the interiors of notable homes, iconic hotels, and historic landmarks all across the globe. Nowadays, the company is highly appreciated by customers accustomed to the highest forms of beauty and a passion for luxury.
The range of products has expanded and includes fabric, wallcoverings, trims, sheets, towels, curtains, pillows & accessories, rugs, antiques & furniture, and paint. That's why the family-owned company needed thoughtful tools for sales. A modern website could help them to stay in touch with renowned decorators and other loyal customers.
Responsive website launch
RESTful APIs implementation 
Internal tools development
Challenges

that was faced and overcame

Develop a web portal from scratch, leveraging new technologies and incorporating best practices in UI/UX design. The primary objective was to create a responsive website that seamlessly adapts to various devices and screen sizes, providing an optimal user experience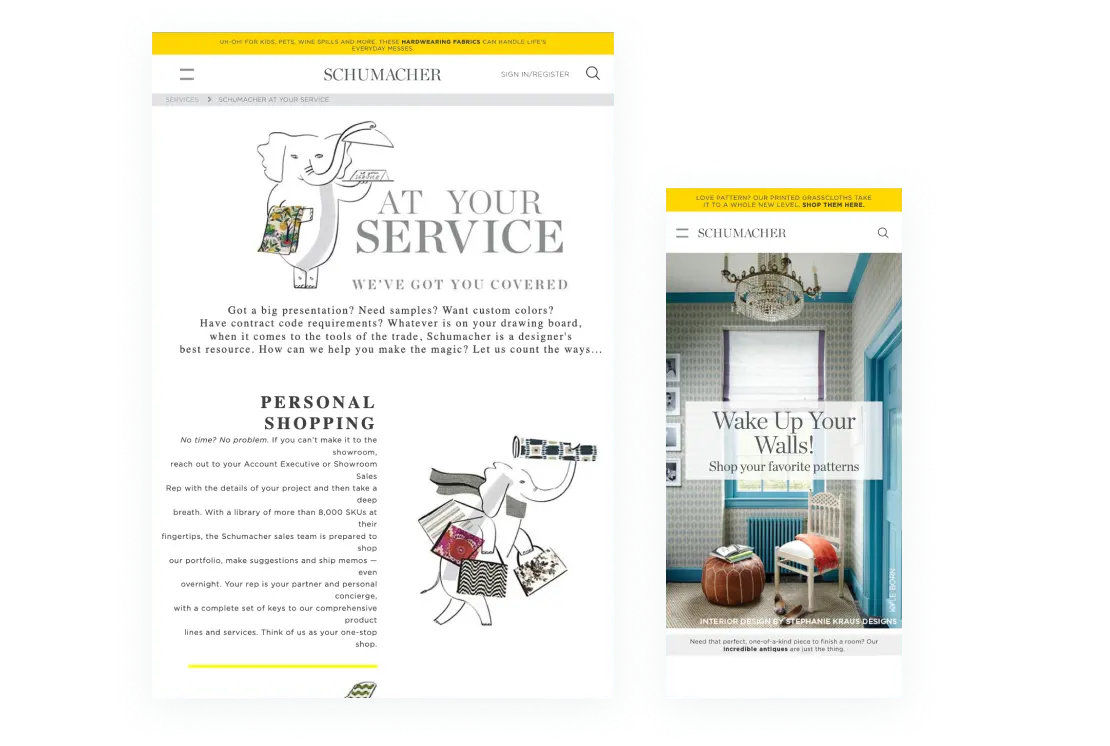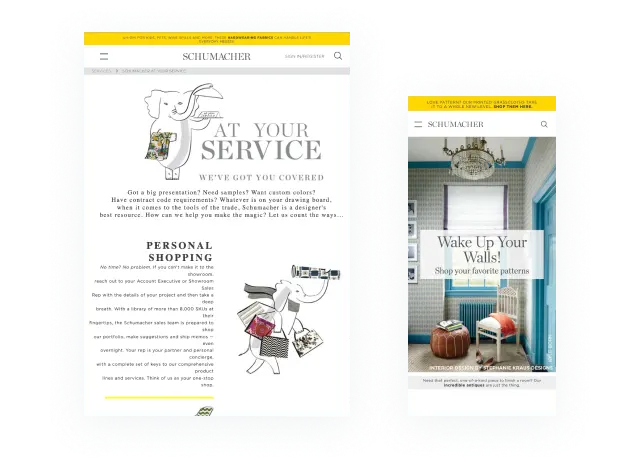 Integration with product CRM system Dynamics. This integration aimed to enable real-time product information updates, such as price, availability, and logistics, ensuring that customers accessing the website receive the most accurate and up-to-date data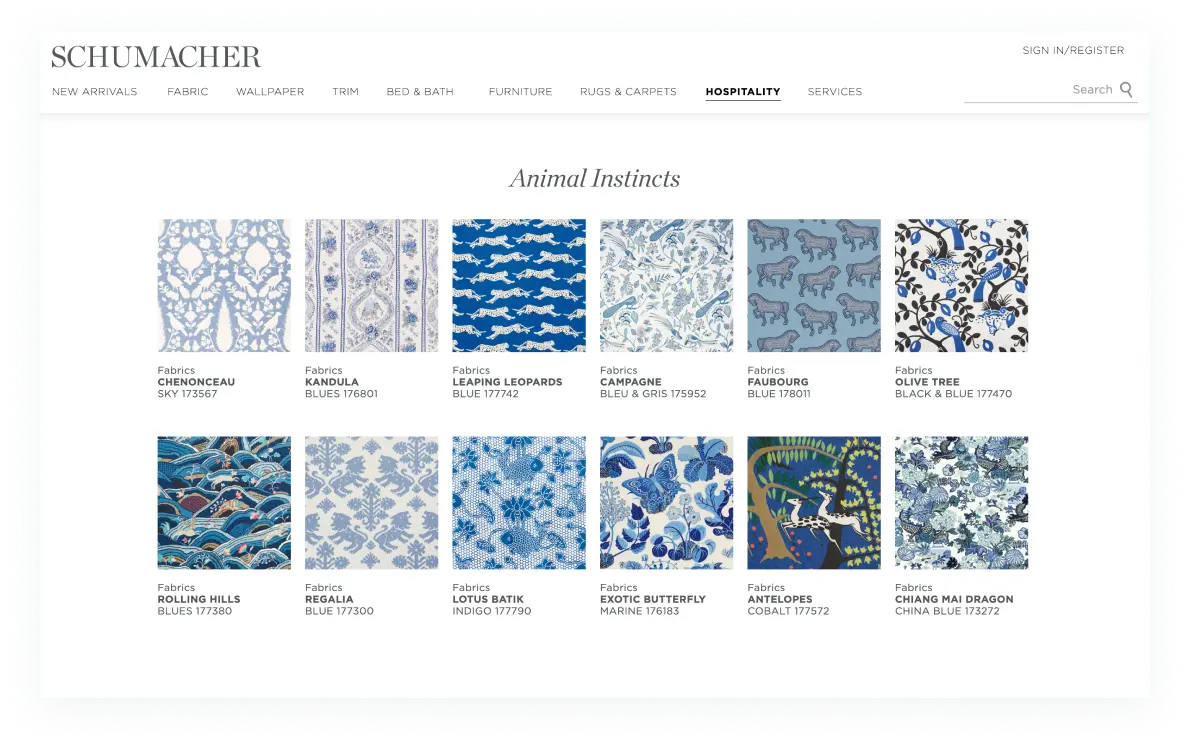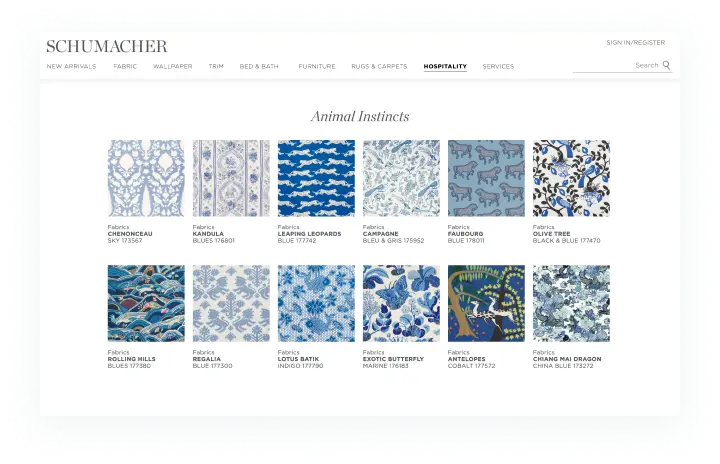 Implemented an internal tool for managing product orders, data migration, authorization functionality, newsletter subscription, product inventory, logistics, etc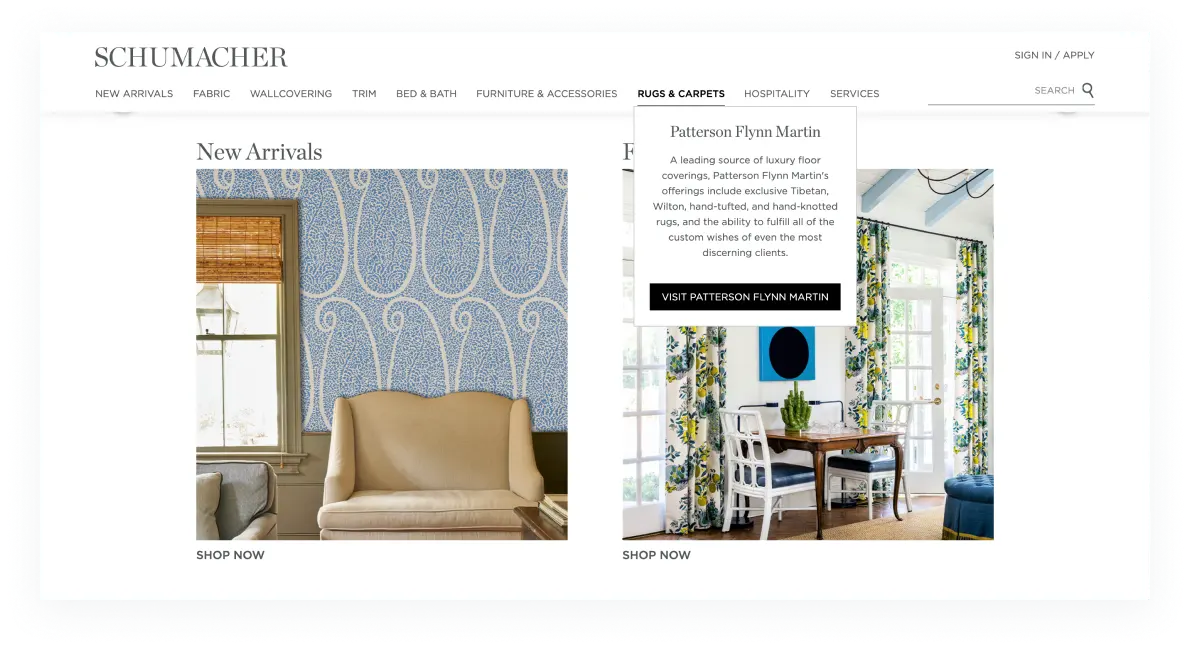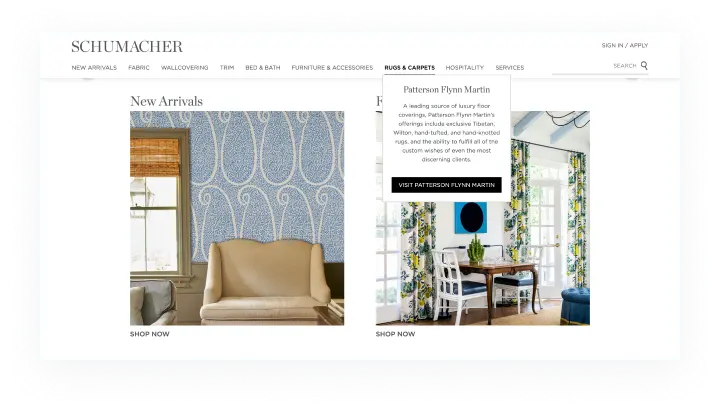 Technologies used
Our experienced designers employ the latest technologies, and trends to create solution that combine a strong easy-to-use modern design with high performance

Our
Team
Our team consisted of five full stack developers, one tech lead and one AQA. The team build this project from scratch and was also involved in periodic maintenance and support. We understood the complex project requirements and delivered a high-quality end product that surpassed our client's expectations.

5 Full Stack Developers
1 Tech Lead
1 AQA
Request a quote
Value delivered
Our team worked closely with the client to develop a relevant site structure and meet the demand for additional tools using modern technologies. CyberCraft team successfully developed a responsive web portal, integrated it with the Dynamics CRM system, and implemented internal tools to deliver significant value to Schumacher. Here's a summary of the value we provided:
Seamless User Experience: Our web portal adapts to different devices, ensuring a seamless user experience and increased customer engagement;
Real-time Product Updates: Integration with Dynamics CRM enables real-time updates of product information, boosting customer confidence and driving conversions;
Streamlined Operations: Our internal tools enable efficient management of product orders, data migration, authorization, newsletters, inventory, and logistics, improving operational efficiency.