Our сlients are our partners




















What we offer
Outcome-oriented Python Development Company
CyberCraft is your reliable partner for hiring professional Python developers for your software development needs. Our experienced Python developers possess a deep understanding of the language and can deliver high-quality, scalable, and efficient solutions to meet your business needs. Choose CyberCraft for exceptional Python software development services that are tailored to your specific requirements.
Why Us
Why hire
Phyton

Developers with CyberCraft
Increased security

You can be sure that all private data will be confidential in accordance with the recently updated GDPR policy standard.

Professional Developers

If there are no suitable local specialists, we can find specialists fitting perfectly the requested quality-price ratio.

Full-cycle Development

We support our clients at all stages and offer solutions for all phases of custom product development together.

Lifelong Tech Support

CyberCraft offers all the necessary technical support required for smooth product performance and scalability.

Fitting your project budget

Python development services at CyberCraft are designed to fit your project budget, without compromising on quality or efficiency.

Further support guaranteed

Working with remote team members provides you with increased reliability & dedication.
Services
Python

Software Development Services

With CyberCraft, you can hire Python developer or cross-functional dedicated development team and get the advantage of consistent quality and optimized project costs. Eagerness to adopt technology while reducing its cost and complexity makes our engineering team your reliable technology partner. We support proven work processes resulting in a consistent output of high-quality work – robust, secure, and scalable web solutions fueled by Python.

Get Started
Python App Development
At CyberCraft, we understand that every business has unique requirements, which is why we offer customized app development solutions to help our clients achieve their goals. Our Python App Development services cover a wide range of activities, including creating mobile apps for Android, iOS, and other platforms, developing custom APIs and integrations, and providing ongoing maintenance and support.
Python For AI & ML
Python for AI & ML services by CyberCraft provide clients with customized solutions for implementing Artificial Intelligence (AI) and Machine Learning (ML) technologies using the Python programming language. At CyberCraft, we understand that every business has unique needs, which is why we offer customized AI and ML solutions to help our clients achieve their goals. Our team of experts has extensive experience in data analytics, statistical modeling, and algorithm development, which enables us to create AI and ML systems that can help businesses make data-driven decisions.
Python API Development
CyberCraft's Python API Development services create customized and scalable API systems using Python libraries and frameworks such as Flask, Django, and FastAPI. We offer custom APIs, and API integration solutions that are efficient, reliable, and scalable, delivered on time and within budget to meet our client's unique requirements.
Python Software Maintenance & Support
At CyberCraft, we take pride in delivering our clients high-quality maintenance and support services. Our team works closely with clients to ensure their software applications are always up-to-date, secure and performing at peak performance. We also offer flexible engagement models, enabling our clients to choose the level of support that best meets their needs and budget.
Python Development Consulting Services
We specialize in using Python libraries and frameworks to provide expert guidance and advice on how to effectively implement Python technologies in a variety of business contexts. Our team has extensive experience working with a variety of Python-based technologies, enabling us to provide expert guidance and support for your Python development initiatives.
What we offer
Scale up your team at your Ease and Convenience
Uncover the power of high-tech, efficient, and complex Phyton solutions with CyberCraft
Team Augmentation Phyton dev.
---
Bridge the resource gap in your in-house team by hiring the salient team of Phyton developers from CyberCraft and count them as your very own team.
Dedicated Phyton team
---
Hire dedicated team of Phyton core developers from us to make the most out of your project and get it developed within time and predefined budget.
Phyton development outsourcing
---
Hand over your Phyton project to us and see how CyberCraft entrust your support and evolve the project successfully exceeding your expectations.
Hire Senior Phyton Developer
Elevate your project with our senior Python developers. Our team of skilled and experienced developers possess a comprehensive understanding of Python, enabling them to produce top-notch, scalable, and optimized solutions. We specialize in customizing our services to match your specific requirements, and our senior Python developers can assist you in creating innovative, user-friendly applications that align with your business objectives. Choose us as your partner to transform your vision into reality through expert Python development.
Stack
Python Technical Stack
Experienced Python developers employ the latest technologies, frameworks, and components to create solutions that combine a strong easy-to-use modern design with high performance
Back-end
Front-end
Integrations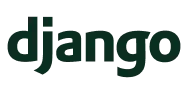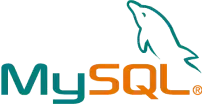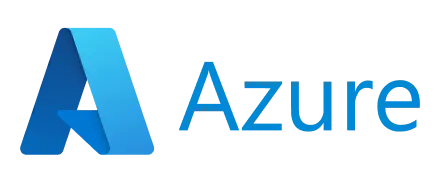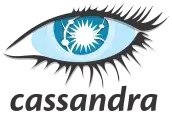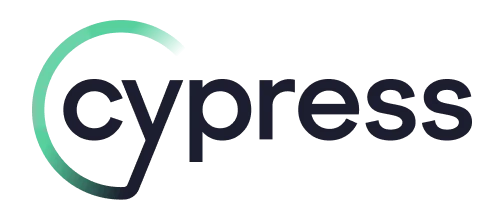 Our projects
Python
projects

we build
Discover some great products we've been providing Python development services for different industries and business types. 

We receive only an idea and a set of requirements from our customers and develop profitable projects. Our case studies prove that hiring Python developers with CyberCraft is a safe bet for eCommerce, real estate, e-learning, and other companies. We offer to assemble a team of high-performing Python engineers specifically for your project.
Request a quote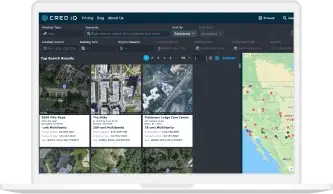 Real Estate Intelligence Solution
ACred IQ serves as a data, analytics, and valuation partner that helps commercial real estate professionals uncover financing, leasing, and investment opportunities.
Go to case study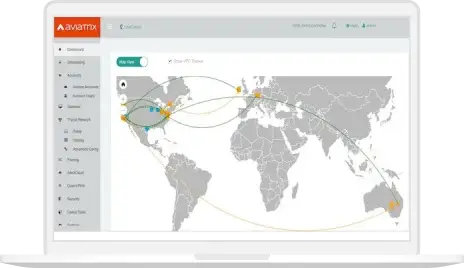 Multi-Cloud Networking Platform
AThe Aviatrix platform improves cloud security and compliance posture, providing companies with the visibility and control to operationalize multi-cloud.
Go to case study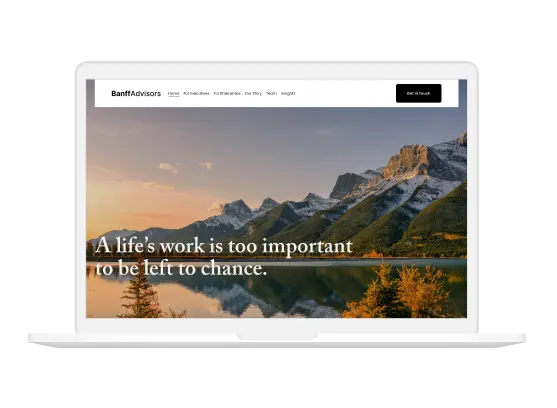 Career Management Advisory
AA website was designed to replace Excel sheets and appeared to be an efficient task tracking tool for career advisors, teams of searchers, and investors.
Go to case study
Feedbacks
CyberCraft has helped us scale-up our software engineering capacity by sourcing some of the best talent in the industry and providing the professional and administrative services distributed teams demand. Over the past year, our partnership with CyberCraft has helped us gain market share through the swift deployment of innovative technology. Looking forward, we intend to expand our partnership with CyberCraft to further exploit competitive advantages that boost our bottom line.
George Bordley
CTO at F. Schumacher & Co.
Questions
Popular FAQs
Why is Python so popular?
Python has emerged as one of the most popular programming languages in recent years due to its simplicity, versatility, and large community. Python's versatility is also a major factor in its popularity, as it can be used for a wide range of applications, including web development, data science, machine learning, artificial intelligence, automation, and scientific computing. Additionally, its cross-platform nature allows it to run on multiple platforms, making it a highly portable language.
Moreover, Python's ability to integrate easily with other programming languages, databases, and web technologies is another factor in its popularity, making it an excellent choice for building complex applications.
What is the Python language used for?
Python is a versatile programming language that can be used for a wide range of applications, including:
Web Development: Python can be used to build web applications, and frameworks such as Django and Flask make it easy to develop scalable and secure web applications.

Data Science and Machine Learning: Python has become a popular language for data science and machine learning applications due to its simplicity, powerful libraries such as NumPy, Pandas, and Scikit-learn, and extensive community support.

Automation: Python can be used for automation tasks, such as scripting and task scheduling, making it ideal for system administrators, DevOps engineers, and network engineers.

Scientific Computing: Python is widely used in scientific computing and numerical analysis, as libraries such as SciPy, SymPy, and Matplotlib provide powerful tools for these applications.

Game Development: Python can be used to build 2D and 3D games, and the Pygame library provides a simple and efficient way to build games in Python.

Desktop Applications: Python can be used to build desktop applications, and frameworks such as PyQt and wxPython make it easy to create cross-platform GUI applications.
Overall, Python's versatility and ease of use have made it a popular language for a wide range of applications, and its growing popularity suggests that it will continue to be an important language in the future.
How to hire a Python developer?
If you are looking to hire a Python developer, CyberCraft can help you find the right candidate for your project. We are an IT outsourcing company that specializes in providing high-quality Python development services to clients worldwide. Our team of experienced Python developers has a deep understanding of the language and its frameworks and can help you build robust and scalable applications that meet your business needs.
We follow a rigorous hiring process to ensure that we only hire the best candidates for our team. We assess their technical skills, experience, and communication skills to ensure that they are a good fit for our team and our clients.
At CyberCraft, we are committed to delivering high-quality solutions that meet the highest standards of quality, security, and scalability. We work closely with our clients to understand their requirements and provide customized solutions that meet their specific needs.
If you are looking to hire a Python developer, contact CyberCraft today, and let us help you find the right candidate for your project.
Is it possible to use Python with React?
Python can be used with React to build complex, scalable, and data-driven applications that are customized to meet specific business needs. Python is typically used for server-side development and can be used to build RESTful APIs that can be consumed by a React application. React is a front-end JavaScript library used for building user interfaces. By building a RESTful API with Python and integrating it with a React application, developers can build powerful, data-driven applications that leverage the strengths of both languages.
What famous applications are built on Python?
Python is a popular programming language that has been used to develop many well-known and widely-used applications. Here are some examples:
YouTube: One of the most popular video-sharing websites in the world, YouTube is built using a combination of Python and JavaScript.

Instagram: The popular photo-sharing app was originally built using Python and Django, a Python web framework.

Dropbox: The cloud-based file storage and sharing service is built using Python and uses the language extensively in its server-side infrastructure.

Spotify: The music streaming service uses Python extensively for data analysis and back-end development.

Reddit: The popular online forum and social media platform is built using Python and its web framework, Pylons.

Quora: The question-and-answer website is built using Python and uses the Django web framework.

NASA: The US space agency uses Python for scientific computing, data analysis, and visualization, among other applications.

Netflix: The popular streaming service uses Python for data analysis, recommendation algorithms, and content management.
These are just a few examples of the many popular applications and organizations that use Python in their development. Python's versatility and ease of use make it a popular choice for many different types of applications and industries.