Hire Python Developers
Get access to the most talented Python developers in Ukraine and easily manage your dedicated Python development team. Enjoy cost savings of up to 60% while our trusted Python development company takes care of taxes, payroll, employee benefits, workspace, and the rest.
Searching for a reliable and qualified Python developer with sufficient experience to join your team? Then you've come to the right place. Our Python development company has been building dedicated Python development teams for its clients since 2012. Our Python developer teams include only experienced engineers who have successfully completed numerous projects for our Western clients. Our outstaffing model provides you with excellent development quality along with cost savings of up to 60%.
Why Hire Python Developers from Ukraine?
We're sure you have this question in mind. The answer is simple. Here are the main reasons why CyberCraft's engineers and Ukrainian Python programmers in general are your best choice:
Five Keys
For high quality application
Knowledge of popular Python frameworks
These are Django, Zope, Pylons, Flask. The most famous among these, targeted at enhancing already impressive capabilities of Python in web development is Django. A Python Django developer can quickly build website out of several functional modules. In addition, Django allows avoiding common security threats by providing a system designed to make safe decisions and automatically protecting the application.
Profound understanding of OOPS (Object Oriented Programing) concepts
Creating objects is one of common ways to solve a problem in software development. Skills in creating classes, objects in Python are essential for any Python developer. Programmers have to know how to use inheritance, data encapsulation & polymorphism methods in Python.
Understanding of front-end technologies & multi-process architecture
JavaScript, HTML5 and CSS3 knowledge is necessary in any web development project. Simultaneous tasks execution in software development allows to speedup the deployment process. Multiprocessing provides distributed-computing facilities, data sharing and many other things.
Hands on experience with Python development
Our developers have successfully built numerous web applications in Python. Their vast experience serves as a guarantee of reliability, quality and speed of development.
Familiarity with some ORM libraries
SQLAlchemy is one of the most powerful options. Django ORM and Storm are two other possible choices. Developers use them to manage the data converting process between database and object forms.
Hire a Python Developer with CyberCraft
Focus On Growing Your Business While We Take Care of the Rest
Numerous companies such as Optnet & Allgress, Solano Labs and Polymorph use dedicated development teams from CyberCraft and are happy they do. They are enjoying superior development quality from our engineers on a daily basis along with impressive cost savings.
Their success stories demonstrate that to hire a Python Developer Team from CyberCraft may prove one of the smartest decisions your company will ever make. The question is, will you be the next success story?
Get a free consultation now!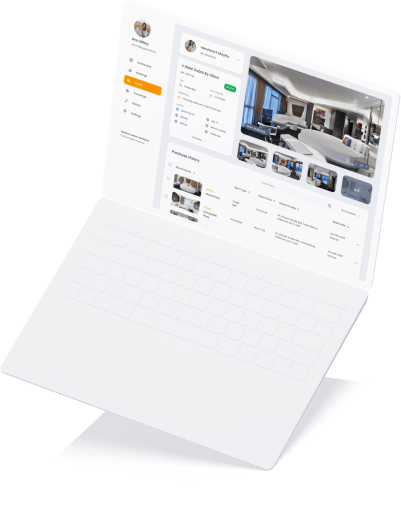 Why Is CyberCraft the Best Remote Python Developer for Your Project?
You've just found out why building a dedicated Python development team with CyberCraft may prove one of the smartest decisions. But what makes our company the best Python developer? Here are the main reasons why CyberCraft is the best remote Python developer you can ever hire:
First Benefit
Cost efficiency
Everyone knows that Ukrainian Python developers are one of the best in the world. At the same time, Python developer salaries in Ukraine are quite lower compared to the US or Western Europe. Therefore, you should expect even better development quality and results while enjoying cost savings of up to 60%.
Second Benefit
No legal & tax obligations
All the legal obligations, taxes, office rental fees, and other costs are our responsibility. This allows significantly minimizing your software development costs while concentrating on the core business priorities such as marketing & sales and growing your business.
Third Benefit
Team control & Retention
You retain 100% control of your dedicated Python development team. You set goals for the team and we take care of the results. Smooth workflow management is guaranteed.
Fourth Benefit
Best Python Developers
The level of proficiency and education of Ukrainian Python developers is generally equal to that of Western developers. Taking this into account, it's not surprising that the demand for Ukrainian Python engineers is constantly growing.