About Us
Who we are
For the last 12 years, CyberCraft has been developing Ruby on Rails applications that help our clients achieve their business goals. We work with organizations of different sizes – from start-ups to large corporations – and hold strong positions in the market of bespoke Ruby on Rails solutions. Our team approaches engineering problems using Agile methodology to guarantee efficiency, predictable and measurable results and keep the client fully engaged and informed on every stage of the project development.
Schedule a call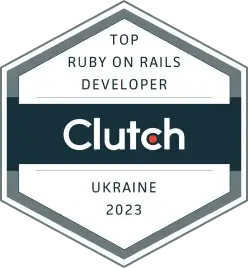 We are Recognized as a Top RoR Development Company
30+

Ruby projects

12+

years of Ruby experience

50+

Ruby developers

3,5+

years of average partnership
Why Us?
Why hire
Ruby on Rails

Programmers with CyberСraft?
Increased security

You can be sure that all private data will be confidential in accordance with the recently updated GDPR policy standard.

Professional Developers

If there are no suitable local specialists, we can find specialists fitting perfectly the requested quality-price ratio.

Full-cycle Development

We support our clients at all stages and offer solutions for all phases of custom product development together.

Quick integration

Remote Rails developers can quickly adapt to new working environment without losing your precious time. Fast project launch is guaranteed.

Lifelong Tech Support

CyberCraft offers all the necessary technical support required for smooth product performance and scalability.

Fitting your project budget

RoR development services allow saving up to 35% on the development process. Saving time is saving money and gives you the ability to start your business more quickly.
Our clients
Teams we extended with our Ruby on Rails developers
Our dedicated software development strive to assist with resolving our clients business tasks, not just provide code-writing service. Get solid technical competence and the necessary domain expertise with a quick and in-depth recruiting processes, as well as attractive Eastern European rates.
Feedbacks
CyberCraft Inc.'s resources completed every task assigned to them and delivered high-quality work. The team met all of the client's requirements, and they integrated into the in-house team very well. Additionally, they demonstrated an impressive ability to understand project requirements quickly.

Jukka Katajaharju
COO & Co-Founder, Codemate
Services
RoR

Development Services

With CyberCraft, you can hire Ruby on Rails developers and build products that are easy to maintain and extend. Eagerness to adopt technology while reducing its cost and complexity makes our engineering team your reliable technology partner. We support proven work processes resulting in a consistent output of high-quality work – robust, secure, and scalable web solutions fueled by Ruby on Rails.

Get Started
Ruby on Rails Web/App development
The experienced Ruby team applies the latest web and app development techniques to help you ensure the best results via effective IT solutions. CyberCraft delivers both scalable and effective custom solutions to match your needs.
Ruby on Rails for Startups / Enterprises
Ruby on Rails is a structural framework meant to significantly reduce the development time by nearly 25 to 40%. This gives you more valuable time to market your project and dramatically cuts expenses on the stage of proof of concept.
Ruby on Rails Maintenance
Our Ruby on Rails services and maintenance include bug fixes, framework upgrades, continuous monitoring, Ruby on Rails consultation, and bug fixes for the enhancements for your application. Hire RoR developers to upgrade your app to the latest stable version.
RoR Optimisation and Integration
With our Ruby expertise and track record, we will successfully deal with any relevant bottlenecks in order to boost your web/app performance. Our RoR developers follow Agile principles to keep the code in deployable conditions with consistent optimization.
Ruby on Rails Architecture
Our Ruby on Rails experts are ready to make the right decisions and propose alternatives in order to optimize your delivery process and operations.
Ruby on Rails Consulting
If you already have some code base and need to turn it into a robust software solution, we can offer consulting services. Our RoR development team will review the code and analyze the architecture of the existing software to define how to increase its performance to max.
Hire Senior RoR developer
CyberCraft Ruby on Rails team includes more than 50 full-stack RoR developers with an average of four years' professional experience. As for senior engineers at CyberCraft, their experience reaches 6–8 years.Our senior FoR programers have deep experience with monolithic vs microservices architecture. Turn the expertise of our talented Ruby on Rails developers into your success and reap business benefits!
Stack
Ruby on Rails Technical Stack
Experienced Full Stack Ruby on Rails engineers employ the latest technologies, frameworks, and components to create solutions that combine a strong easy-to-use modern design with high performance.
Front-end
Ruby Frameworks
Testing
Deployment
Server
Searching
Database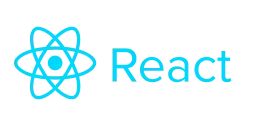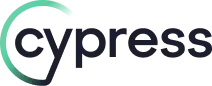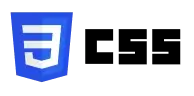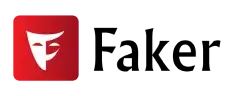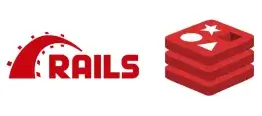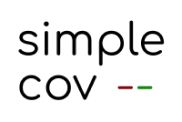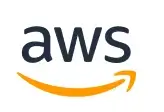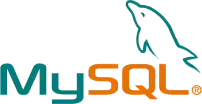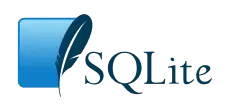 Our projects
Ruby on Rails
projects

we build
Since 2012, we have delivered 20+ RoR software development projects from scratch across different industries and business types.
We receive only an idea and a set of requirements from our customers and develop profitable projects. Our case studies prove that hiring Ruby on Rails developers with CyberCraft is a safe bet for eCommerce, real estate, e-learning, healthcare, and other companies. We offer to assemble a team of high-performing Ruby engineers specifically for your project. Regardless of its complexity, CyberCraft will involve Ruby on Rails developers capable of building cost-effective, result-oriented, and code quality-driven solutions.
Request a quote
Questions
Popular FAQs
What is Ruby on Rails used for?
Ruby on Rails has been used as a full-stack framework to build high-performance web platforms and database-backed web applications since 2005. Actually, a large number of products for different domains are empowered by Ruby on Rails, e. g. Shopify (eCommerce stores), Airbnb (booking service), Github and Gitlab (code repositories), Crunchbase (provider of business-related information), Twitter (social media platform), Basecamp (project management & collaboration platform).
Having appeared as a framework consisting of tools to build web apps on the front and backend, Ruby on Rails (RoR) is still in use in 2023. Currently, businesses hire Ruby on Rails developers to work on startups, MVPs, and prototypes — all the products requiring fast development. However, RoR may be suitable even as a technology to develop rapidly growing products:
Stock marketing platforms

Apartment sharing and booking apps

Online stores

SaaS solutions

Social networking websites

Large projects with unpredictable transformations   
Why use Ruby on Rails and hire Ruby on Rails developers?
By using this framework, you can benefit from:
Fast development

(one of the reasons companies still leverage RoR is a high speed of development deriving from simple syntax and a large number of  out-of-the-box solutions

—

gems

, among which you can easily find the appropriate one to tackle the problem and build the appropriate ecosystem aligned with the business needs

; so should you expect fast results, consider Ruby on Rails as a worthwhile technology)

Well-defined standards

(because of the clear programming standards endorsed by the community, Ruby on Rails appears to be a silver-bullet framework for projects where scaling, structured code, and quick onboarding for new engineers are of paramount importance)

The annual influx of RoR developers (despite widespread concerns that Ruby on Rails has strong competitors in the face of Python and Django, more and more developers are embracing RoR, so companies can easily expand the team and hire Ruby on Rails developers to scale the product if needed)
Maturity of Ruby on Rails (RoR has evolved over time — its reliability makes it stand out from competitors and be a perfect fit both for sophisticated web systems and startups, which is proved by stable positions among the most popular technologies in such rankings as Stack Overflow)
Reliability of the code (test-driven development methodology lying in the core of programming in Ruby and ready-made solutions for automated tests enable RoR developers to write better code, with predictable outcomes and functionality)
Availability of hosting services (only a few hosting service providers could have supported RoR in the past, though everything has changed: nowadays, there are dozens of providers like Kamatera, InterServer, Hostinger, Liquid Web, and so on, including specialized companies like Heroku)
Web programming features (companies hire Ruby on Rails developers mostly for backend and API-related tasks, but RoR is still good for web programming projects which are soaring nowadays)
How to scale Ruby on Rails app?
While scaling applications, you should consider infrastructure, performance, load, and user experience. And when it comes to Ruby on Rails apps, their scaling must be based on the following strategies:
Consider Ruby on Rails fragment, page, and built-in action caching and leverage cache at the client along with Ajax libraries to facilitate scaling. HTTP responses can also be cached via gateway/reverse proxy caches. To know more about what it has to do with your website, explore expiration and etags.         

Separate data and avoid storing it in one database. Also, you can use a CDN or Amazon S3 to serve static assets and simplify scaling.

Avoid external dependencies whenever it's possible.

Ponder about how to minimize resource consumption of the background and scheduled jobs and clean up your databases to find out indices that are not in use.

Shard data so that databases consist of independent pieces of information. 
Scaling applications could be much easier if you hire experienced Ruby on Rails developers who envisage the appropriate tech stack and architecture at the first stage. However, should you need to scale a Ruby on Rails app, feel free to drop us a line and find out how to tackle the challenge. 
What principles make Ruby on Rails stand out from other technologies?
Ruby on Rails is considered to be a deeply rooted yet flexible technology. But the question about what principles have united such a strong developer community around it remains open. And to answer this question, we'll discover The Rails Doctrine. So here is the list of features and peculiarities making Ruby special:
Ruby on Rails is designed around the principles of programmer happiness, from the ease of use to aesthetics of code blocks through optimization for performance.

Ruby on Rails is more about convention than configuration.

Ruby on Rails provides developers with the possibility to use the best tool for each job and fosters a stronger community.

Ruby on Rails is built around different paradigms, including the OOP principles, rather than one idea.            

Ruby on Rails enables developers to write compact and beautiful code.

Syntactic sugar and the suitability for the application in integrated systems highlight Ruby on Rails on the background of other technologies.
Who uses Ruby on Rails? Which companies use Ruby on Rails?
Actually, a decision to hire Ruby on Rails developers has brought benefits to numerous companies: Crunchbase, Twitter, Etsy, Shopify, Github, Airbnb, Ask.fm, SlideShare, Hulu, SoundCloud, Zendesk, Bloomberg, Fiverr, Square, YellowPages, Groupon, Couchsurfing, Dribbble, Twitch. As time went by, companies supplemented and enhanced their tech stack, but that first intention to opt for Ruby on Rails has turned out to be beneficial. That's why more and more companies involved in eCommerce, software development, hospitality, entertainment, and social media want to hire Ruby on Rails developers. For startup development, timing is vital, so RoR is a silver bullet technology suitable for penetrating the market as fast as possible.
Why is Ruby on Rails so popular?
Despite spurred concerns about Ruby on Rails being dead as a technology, it's still alive and prospering. Businesses tend to hire Ruby on Rails developers and cut down the time and money associated with product development. Therefore, Ruby on Rails is popular even in 2023 because of its suitability as a core technology for projects with a limited budget, efficiency, and flexibility. It lies in the core of more than 1 million websites globally. Not only can websites be fueled by Ruby: the framework helps deal with automation, backup, DevOps tools, servers, API clients, and so on.
Where to hire Ruby on Rails developers?
You can follow different paths to hire a Ruby on Rails developer or build a RoR team. Let's take a glimpse and elaborate on all available options to determine whether they're appealing to you:
Job platforms and boards

Social media

Coding platforms

Outsourcing companies

Custom software development partners
Should you need our help to hire seasoned Ruby on Rails developers who commit to a clear timeline and have enough experience to build bespoke software solutions, feel free to contact us and get a free consultation.