About the project
Small and middle-sized businesses across the U.S. suffer from fake invoices. They lack time to review all the invoice details and check if the information is genuine. It may be an arduous challenge and a time-consuming task though. So because of these fake invoices, companies incur a financial loss.
Our client encountered the same problem and decided to create Achwho: As a vendor, CyberCraft should have designed, discovered, and developed software to enable secure payments and verified money transfers. To accomplish this task, we built a team of 5 front-end developers, 6 full-stack engineers, and a UI/UX designer – all of them are seasoned professionals, who were involved at different project stages, not only to solve ordinary tasks but to brainstorm and find new ways of how Achwho could have brought additional value to users, payment senders and recipients.
In Achwho the core functionality for recipients and senders differs. When creating different companies, recipients specify contact and tax information, banking accounts, and complete form W-9 with Taxpayer Identification Number (TIN). They provide companies – acting as senders – access to this information. Senders, in turn, can get acquainted with that data and examine the recipient's information on the Vendor page, while having access to banking accounts shared by the recipient. Each Achwho user can have a few registered companies being a sender, a recipient, or act as both of them depending on the deal. Users who invite other people also control their editing rights by assigning admin or user roles
Fintech
Web development
Mobile development
Testing
Challenges

that was faced and overcame

Implement API integrations to authenticate financial information, permit companies to transfer confidential information securely, and connect to accounting services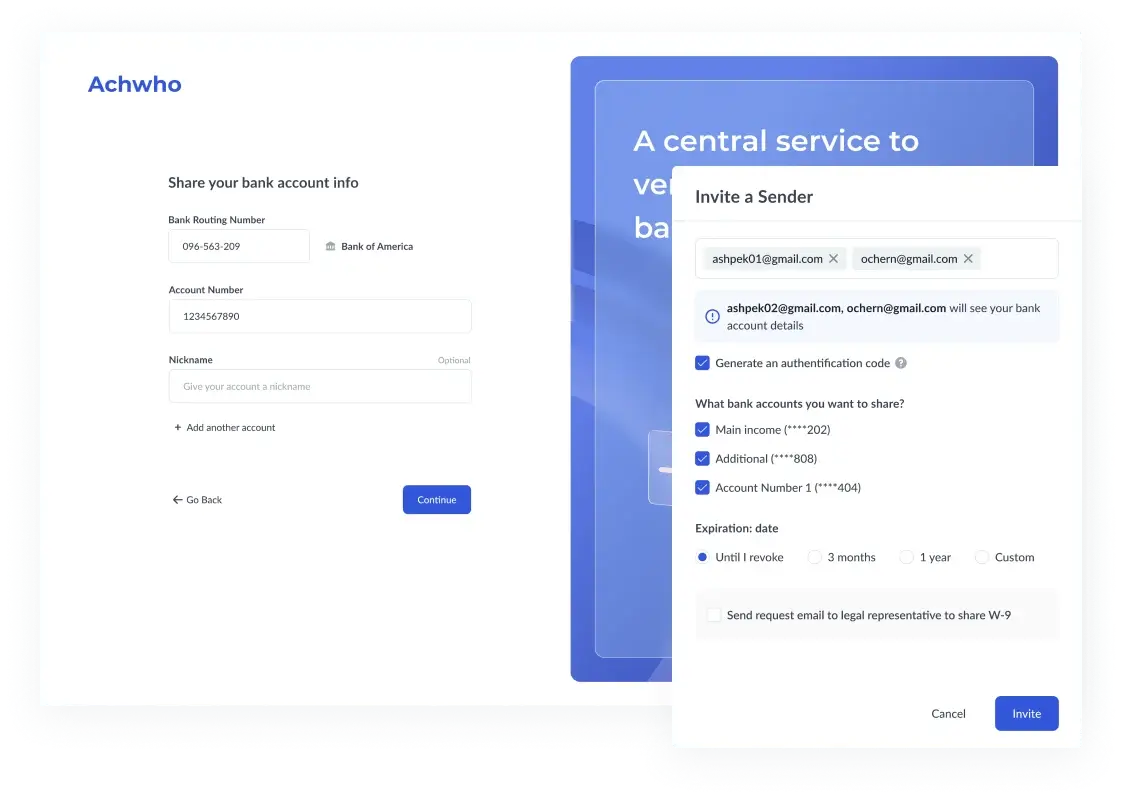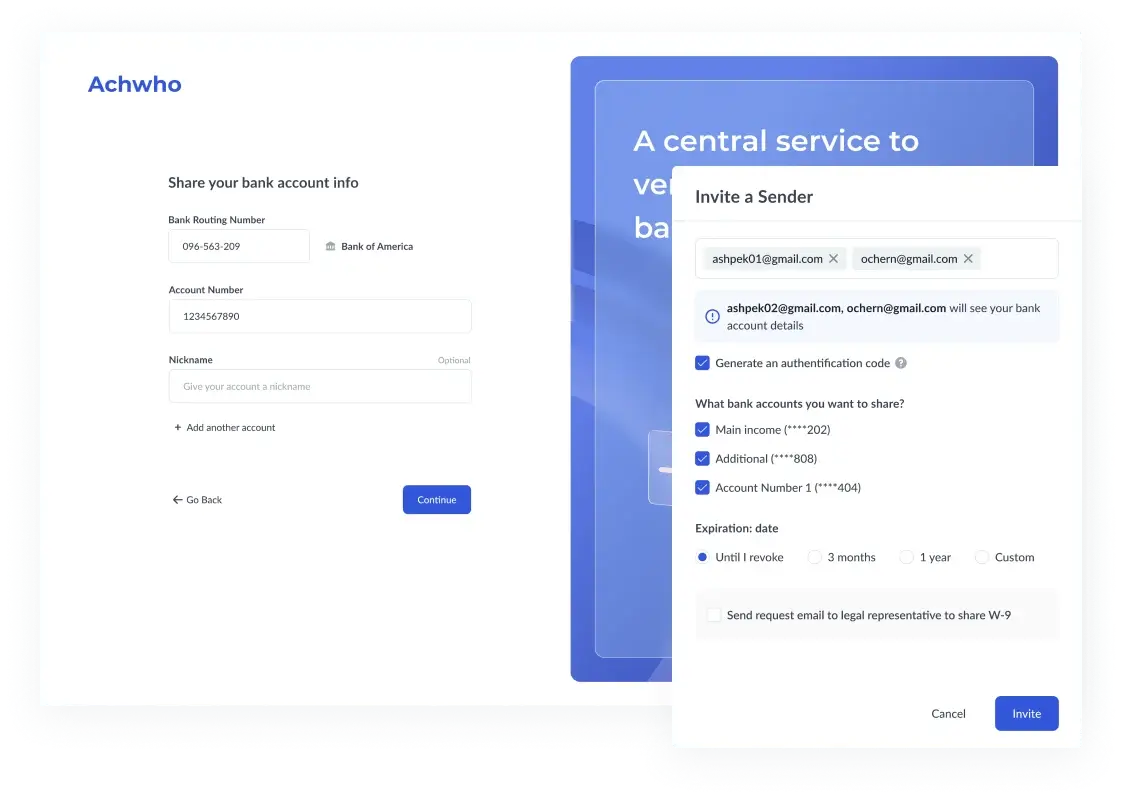 Reduce the financial fraud risk for both sides of the transaction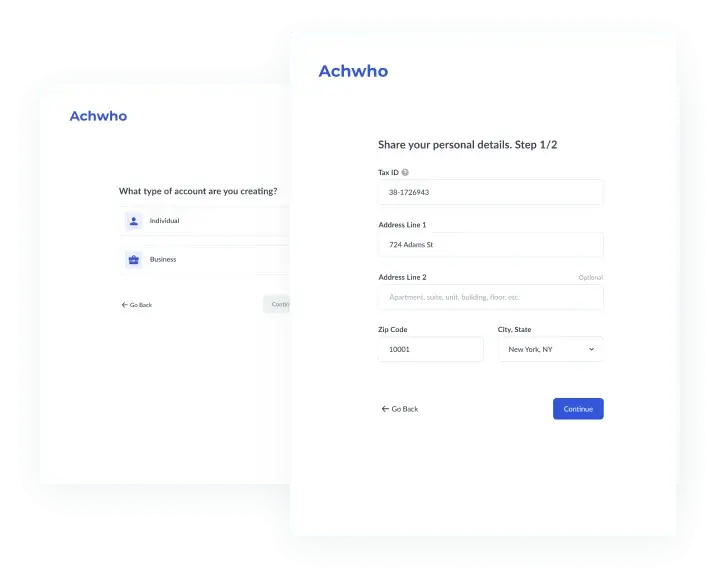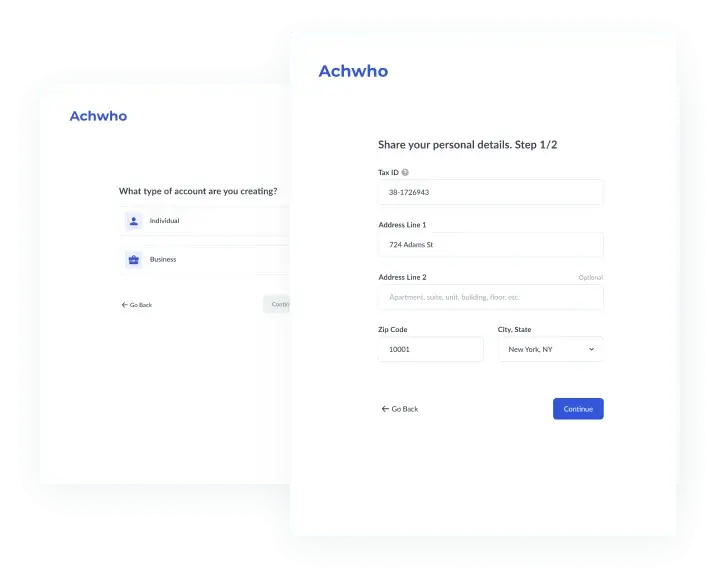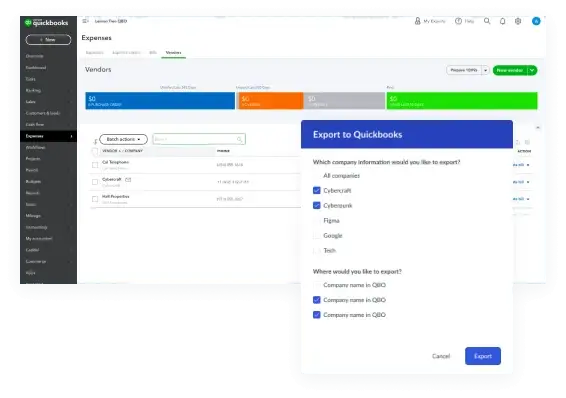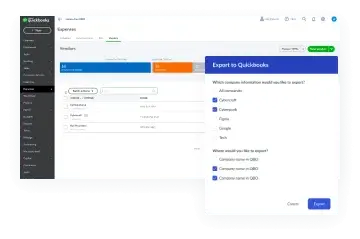 Provide different levels of access depending on users' roles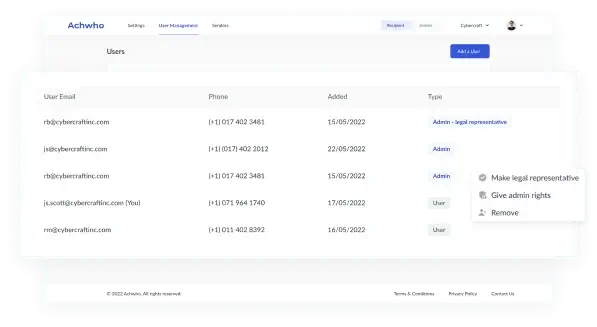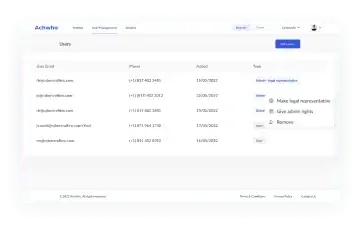 Investigate Plaid (a global data network and payments platform)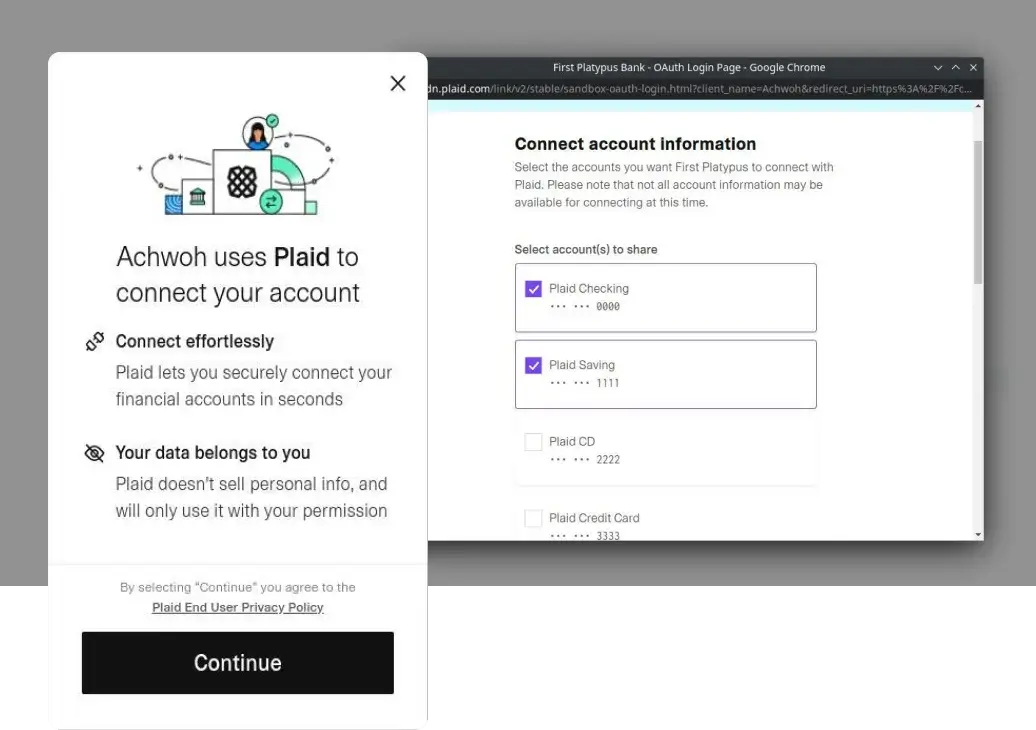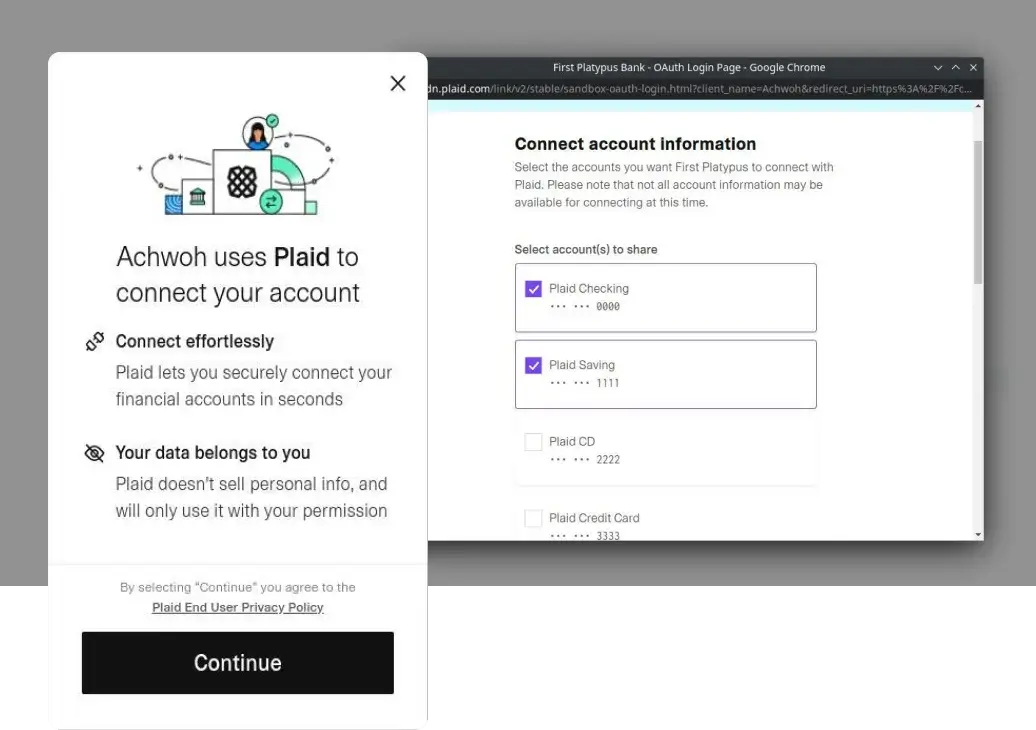 Create an efficient UI/UX design (shaped in accordance with the service functionality)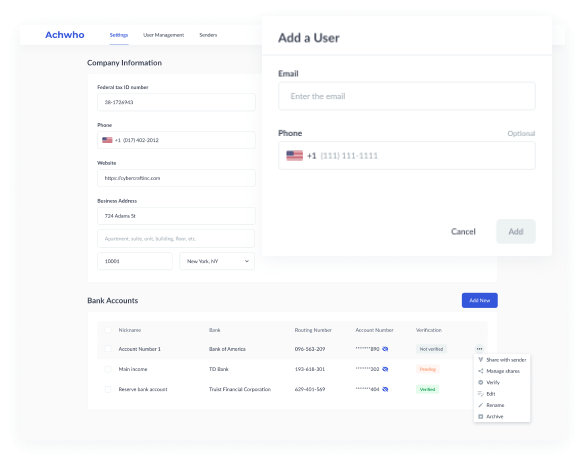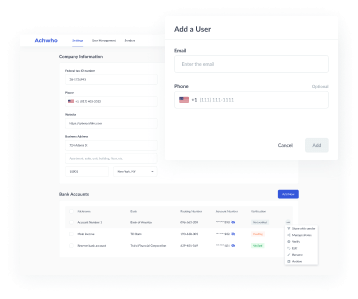 Technologies used
Our experienced engineers employ the latest technologies, frameworks, and components to create solution that combine a strong easy-to-use modern design with high performance.
Our
Team
Our team consisted of a project manager, three frontend engineers, a UI/UX designer, and two quality assurance engineer. The team build this project from scratch and was also involved in periodic maintenance and support. We understood the complex project requirements and delivered a high-quality end product that surpassed our client's expectations.
3 Backend Engineers
3 Frontend Engineers
1 Designer
2 Quality Assurance
1 Project Manager
Request a quote
Value delivered
Ruby on Rails along with API integrations enabled the CyberCraft team to accelerate development and reduce time-to-market. Achwho got an MVP product that stands out in a noisy marketplace and provides a seamless customer experience. We were mindful not to ignore the ecosystem and possible future scaling. That's why the platform can be enhanced in the future and acquire new features and automation capabilities.
Having a good MVP is crucial for Achwho: the software solution with a simple yet efficient design is tested by early users, and our client has obtained a clear vision of features to be added in the future, without coming across high cost and complexity. Market conditions are changing and so are products. Therefore, our client is eager to transform Achwho according to users' expectations – the CyberCraft team continues to work towards strengthening the MVP product.
The product owner has granted access to bank officers, who manually perform verification and check banking accounts, though there is enough room for improvement here. Instead of granting access to the admin panel, we can connect Achwho to the third-party service to automate the verification process.