Dedicated Team of iOS Developers
Hire iOS app developer without any risk - let CyberCraft build a dedicated team of iOS app developers for you. Our experienced and skilled team of top iOS app developers will turn your project from a sole idea into the end product quickly, easily, and at a low cost. Get in touch and receive a free consultation with a detailed quote.
Looking for iOS developer who has a proven track record, vast experience and can guarantee cost-effective rates? Look no further – you've just found it. CyberCraft is a trusted and well-known iOS developer which builds dedicated mobile application development teams for its clients all over the globe. Our iOS developer team consists of senior developers who have years of successful experience in iOS application development. Our IT outstaffing model of cooperation allows you to obtain superior quality of development while enjoying cost savings of up to 60%. Get in touch and receive a free consultation with a detailed quote.
Why Hire iOS App Developers from CyberCraft?
Most likely, you are asking yourself this question right now. The reasons why it's a great decision to hire our developers are numerous. Here are the key reasons why hiring a dedicated iOS developer from CyberCraft is the right decision for you to make:
Five Keys
For high quality application
Confident command in Objective-C and/or Swift
These two languages are largely used in IOS development. Understanding of key programming concepts such as classes, methods and memory management is critical when creating an iOS application. Any skilled iOS app developer should know how to use XCode and Interface Builder tools.
Understanding of OOP principles and standard programming patterns
The OOP concepts include encapsulation, abstraction, inheritance and polymorphism. The knowledge of them is vital to prevent unexpected code modifications, create new objects on already existing ones, and build effective code.
Confident command in iOS SDK & Cocoa Touch
iOS developers need iOS SDK to create several app components and speedup the development process. Cocoa Touch is a UI framework, which allows to build iOS UI elements, create animation, improve the overall app appearance with less code required.
Working skills in Core Data and SQLite databases
Core Data may be difficult to understand for beginners, although this framework is often specified in the requirements for iOS app developer position. It allows to store objects in SQLite database and do much more.
Working skills in version management systems
Version control systems allow to track all the changes made to a source code. Thanks to these tools, you can efficiently manage all software modifications, made by one or many developers. Git and SVN are two tools that are most commonly used. All the working copies are created in these centralised systems, registering every change that is made.
Hire iOS Developer Today & Save Up to 60% of Development Costs
Numerous clients such as Polymorph, Solano Labs, Allgress and Optnet have successfully switched to our outstaffing model of development and are happy they did. They are receiving excellent quality of development from our developers every day while enjoying significant savings in their development costs.
These success stories show that to hire iOS developer team from CyberCraft may be one of the best business decisions you will ever make. The question is, will you be the next success story?
Get a free consultation now!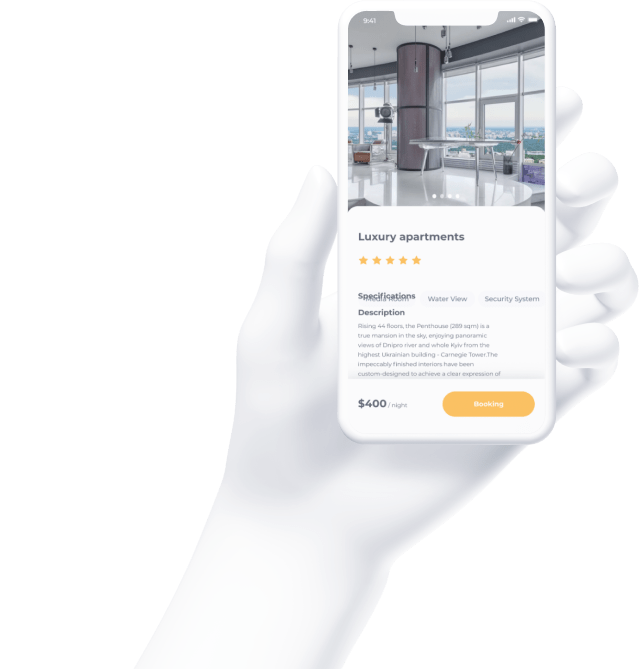 Why Is CyberCraft the Best iOS Developer for You to Hire?
Now you know what distinguishes our developers from others and makes them the best candidates for your future application development team. But what makes our company the best iOS mobile developer? There are four reasons why it's a brilliant idea to hire a remote iOS developer from CyberCraft:
First Benefit
Top iOS App Developers
It's a well-known fact that Ukrainian iOS developers are among the best in the world. Their level of proficiency and education is generally equal to that of Western developers. For this reason, more and more Western clients who are looking for an iOS app developer prefer working with app developers from Ukraine.
Second Benefit
No need to rent an office & buy the required tech
We take care of providing office space, the needed equipment, and perfect workplace & benefits to our developers. All of these expenses are our responsibility so you avoid any maintenance expenses.
Third Benefit
Long-Term Cooperation with an iOS Trusted Developer
Unlike hiring freelancers or outsourcing firms, working with CyberCraft implies a real long-term partnership for many years. This gives you confidence and safety. You receive technical support even many years after the release. Team rescaling and modifications are possible at any time as well.
Fourth Benefit
Low iOS Developer Cost for Superior Quality Service
It's a well-known fact that Ukrainian iOS developers are as skilled and qualified as American ones. At the same time, the salaries among Ukrainian programmers are much lower than in the USA or Western Europe. Consequently, you will enjoy the same or even better quality of development at a lower cost. Working with CyberCraft, you can expect to enjoy cost savings of up to 60%.