Our сlients are our partners


















What we offer
Reliable partner for iOS App Development
With a decade of experience in iOS app development, we can help bring your app idea to fruition and achieve your business objectives. Our team at CyberCraft will be with you every step of the way, from clarifying your app concept to launching it on the app store and maintaining it. Our expertise in iOS app development allows us to create high-quality, scalable, and user-friendly applications that align with our client's business goals. Let us help you turn your app idea into a reality.
Why Us
Why hire
dedicated iOS

developers with CyberCraft
Increased security

You can be sure that all private data will be confidential in accordance with the recently updated GDPR policy standard.

Professional Developers

If there are no suitable local specialists, we can find specialists fitting perfectly the requested quality-price ratio.

Time efficiency

We set up teams tailored to your specific requirements as soon as possible.

Lifelong Tech Support

CyberCraft offers all the necessary technical support required for smooth product performance and scalability.

Cost efficiency

Offshore partners save up to 60% of iOS development costs, with no financial risks involved.

Further support guaranteed

Working with remote team members provides you with increased reliability & dedication.
Services
iOS App

Development Services

Our iOS App Development Services are designed to help businesses and organizations create engaging, high-quality mobile applications for the iOS platform. Our team of experienced developers will work closely with you to understand your needs and goals, and then create a custom app that meets your requirements.

Get Started
Custom iOS App Development
At CyberCraft, we provide custom iOS app development services tailored to your business needs. Our team of experienced iOS developers has extensive knowledge and skills to build iOS apps that are secure, scalable, and high-performing.
iPhone Application Development
Our team of experienced strategists, architects, and iOS app designers specialize in iPhone Application Development. We bring together the latest technologies, innovative features, and superior user experience to create exceptional native iOS mobile apps that meet your business objectives.
iOS App UI/UX Design
At CyberCraft, we understand that a successful iOS app requires a user interface (UI) and user experience (UX) design that is both visually appealing and highly functional. Our team of experienced designers and developers work collaboratively to create iOS apps that are intuitive, user-friendly, and engaging. Our team of expert designers then work to create visually stunning designs that align with your brand identity and ensure a seamless user experience. We pay close attention to the small details that make a big difference, such as interaction design, animations, and navigation flow.
iOS App Testing & QA
Our iOS app testing and quality assurance services cover the entire development process, from initial design to final delivery. We use the latest iOS app testing and QA tools and techniques to identify bugs, performance issues, and other potential problems early on, saving you time and money in the long run.
iOS App Maintenance
At CyberCraft, we offer comprehensive iOS app maintenance services to ensure that your app remains functional, secure, and up-to-date. We understand that maintaining an iOS app can be a complex and time-consuming task, which is why our team of experienced iOS developers provides regular maintenance and support to keep your app running smoothly.
Industries
iOS Mobile App Development for
Real Estate
Banking
Charity
Travel
Education
E-commerce
Fintech
Entertainment
News & Media
Healthcare
At CyberCraft, we offer a team of skilled iOS app developers who can provide you with bespoke iOS app development solutions. Our developers have extensive experience in developing custom iOS apps for a wide range of industries, including finance, healthcare, e-commerce, and more. We work closely with you to understand your business requirements and develop an iOS app that caters to your specific needs. Contact us today to discuss your project requirements, and we'll provide you with a comprehensive quote and a plan to take your iOS app idea to the next level.
Stack
iOS Technical Stack
Experienced iOS developers employ the latest technologies, frameworks, and components to create solutions that combine a strong easy-to-use modern design with high performance
Languages
Frameworks
ORMs & Databases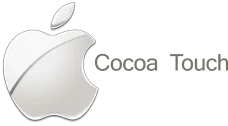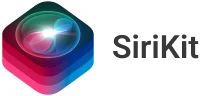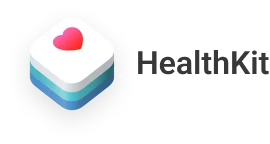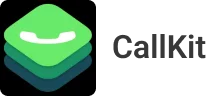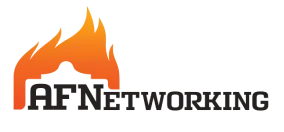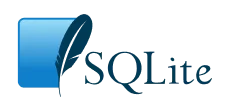 Our projects
Explore our
Discover how CyberCraft has helped businesses like yours overcome technology challenges and drive growth.
We receive only an idea and a set of requirements from our customers and develop profitable projects. Our case studies prove that hiring developers with CyberCraft is a safe bet for eCommerce, real estate, e-learning, fintech, and other companies.
Request a quote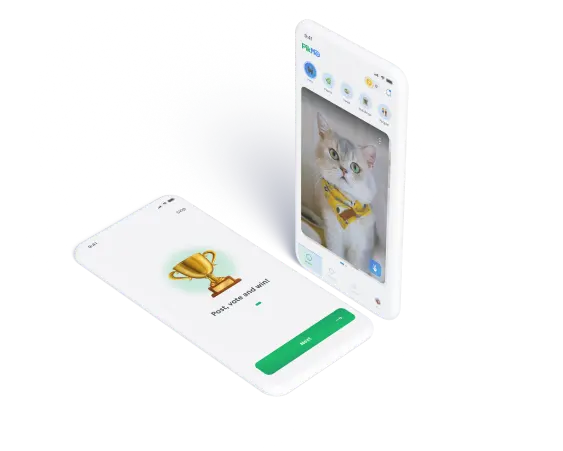 Mobile app for best photo contests
APikMe is a photo-contest application that enhances the enthusiastic community of photographers by enabling people to share their photos, take part in competitions etc.
Go to case study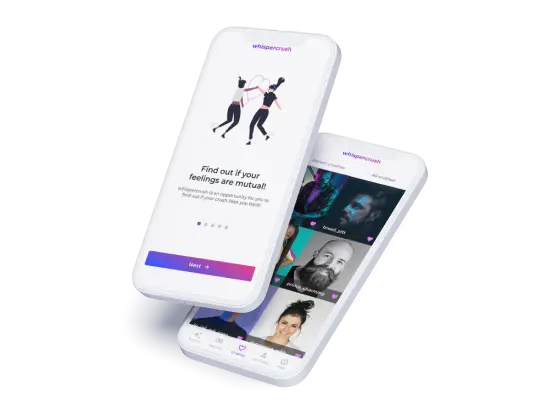 Web app that helps for those in love
AWhispercrush is an application or an integration for acquaintances on social media. Unlike traditional well-known dating apps Badoo and Tinder, whispercrush keeps secrets.
Go to case study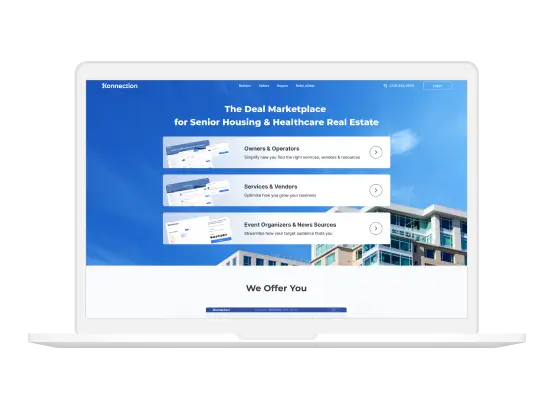 Deal Marketplace Platform
AThe CyberCraft team developed a deal marketplace platform from scratch, introduced a matchmaking algorithm version 1.0 and a hosting server on Azure.
Go to case study
Feedbacks
CyberCraft has helped us scale-up our software engineering capacity by sourcing some of the best talent in the industry and providing the professional and administrative services distributed teams demand. Over the past year, our partnership with CyberCraft has helped us gain market share through the swift deployment of innovative technology. Looking forward, we intend to expand our partnership with CyberCraft to further exploit competitive advantages that boost our bottom line.
George Bordley
CTO at F. Schumacher & Co.
Questions
Popular FAQs
What is iOS app development?
​​iOS app development refers to the process of creating mobile applications that run on Apple's iOS operating system, which is used on devices such as iPhones, iPads, and iPods. iOS app development involves using programming languages such as Swift or Objective-C to build applications that can be downloaded from the App Store and installed on iOS devices.
What programming languages are used for iOS app development?
iOS app development typically involves using one or more of the following programming languages:
Swift: Swift is the primary programming language used for iOS app development. It is a powerful and easy-to-learn language that was introduced by Apple in 2014. Swift is designed to be more secure, efficient, and easier to use than its predecessor, Objective-C.

Objective-C: Objective-C is an older programming language that was used for iOS app development before the introduction of Swift. While it is less commonly used now, it is still relevant as many legacy iOS apps are built using Objective-C.

C/C++: C and C++ are commonly used for iOS app development when developers need to write low-level code or need to interface with hardware components.
In addition to these programming languages, developers also use tools such as Xcode and third-party libraries to build iOS apps. Xcode is the official integrated development environment (IDE) for iOS app development and includes a range of tools and features to help developers build and test their apps. Third-party libraries provide developers with additional functionality and can help speed up the development process.
What is the difference between a native iOS app and a hybrid app?
Native iOS apps are built using programming languages and tools that are specific to the iOS platform, designed to run directly on iOS devices, and have access to all of the device's hardware and software features. On the other hand, hybrid apps are built using web technologies, such as HTML, CSS, and JavaScript, and can be designed to run on multiple platforms, including iOS. Native apps provide better user experience and faster performance, while hybrid apps are typically easier and more cost-effective to develop and maintain. The choice between a native or hybrid app ultimately depends on the specific needs and goals of the project.
What services dedicated iOS developers provide?
Dedicated iOS developers provide a range of services to help clients build, maintain, and improve their iOS apps. Some of the services that dedicated iOS developers may provide include:
iOS app development: This involves designing, coding, and testing custom iOS apps that are tailored to meet the specific needs of the client's business.

iOS app UI/UX design: Dedicated iOS developers can create visually appealing and user-friendly interfaces that enhance the user experience of the app.

iOS app testing and QA: This involves testing the app for bugs, errors, and other issues to ensure that it meets the highest standards of quality and reliability.

iOS app maintenance: Dedicated iOS developers can provide ongoing maintenance and support for the app, ensuring that it remains up-to-date, secure, and fully functional.

Integration with third-party services: Dedicated iOS developers can help clients integrate their iOS apps with third-party services such as payment gateways, social media platforms, and other business tools.

App optimization: Dedicated iOS developers can optimize the app for better performance, faster load times, and improved user engagement.
Overall, dedicated iOS developers offer a range of services to help clients create high-quality iOS apps that are tailored to their specific business needs and goals.
How much does it cost to develop an iOS app?
The cost of developing an iOS app can vary widely depending on a number of factors, including the complexity of the app, the features and functionality required, the design and user experience, the development approach (native vs. hybrid), and the location of the development team.
According to industry estimates, the cost of developing a basic iOS app can range from $10,000 to $50,000, while a more complex app with advanced features and functionality can cost $100,000 or more. However, these are just rough estimates, and the actual cost of an iOS app development project will depend on a number of factors that are specific to each project.