About the project
iAs of now, whispercrush is a web application for anonymous acquaintances. In the future, it can be transformed into a mobile application for Android and iOS. With a user-friendly UI/UX design in a purely Instagram style and intuitive functionality,
The application consists of a few pages: your profile, recommendations, and two main pages – matches (someone you like also likes you) and crushes (your liked people). whispercrush has all chances to prosper as a mobile application. However, when the CyberCraft team embarked on the project, we were involved in brainstorming sessions to find the best approach for bringing a customer idea to life. Different suggestions were made to implement the project and determine the plan, but moving forward with an application rather than a chatbot was the right decision.
Web development
UI/UX design
Testing
Challenges

that was faced and overcame

Transform an idea into a MVP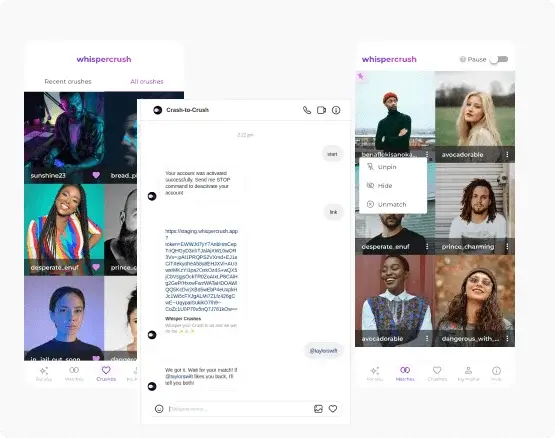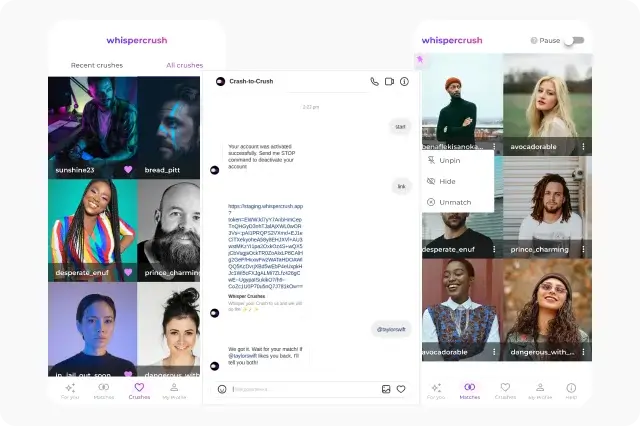 Implement the recommendation algorithm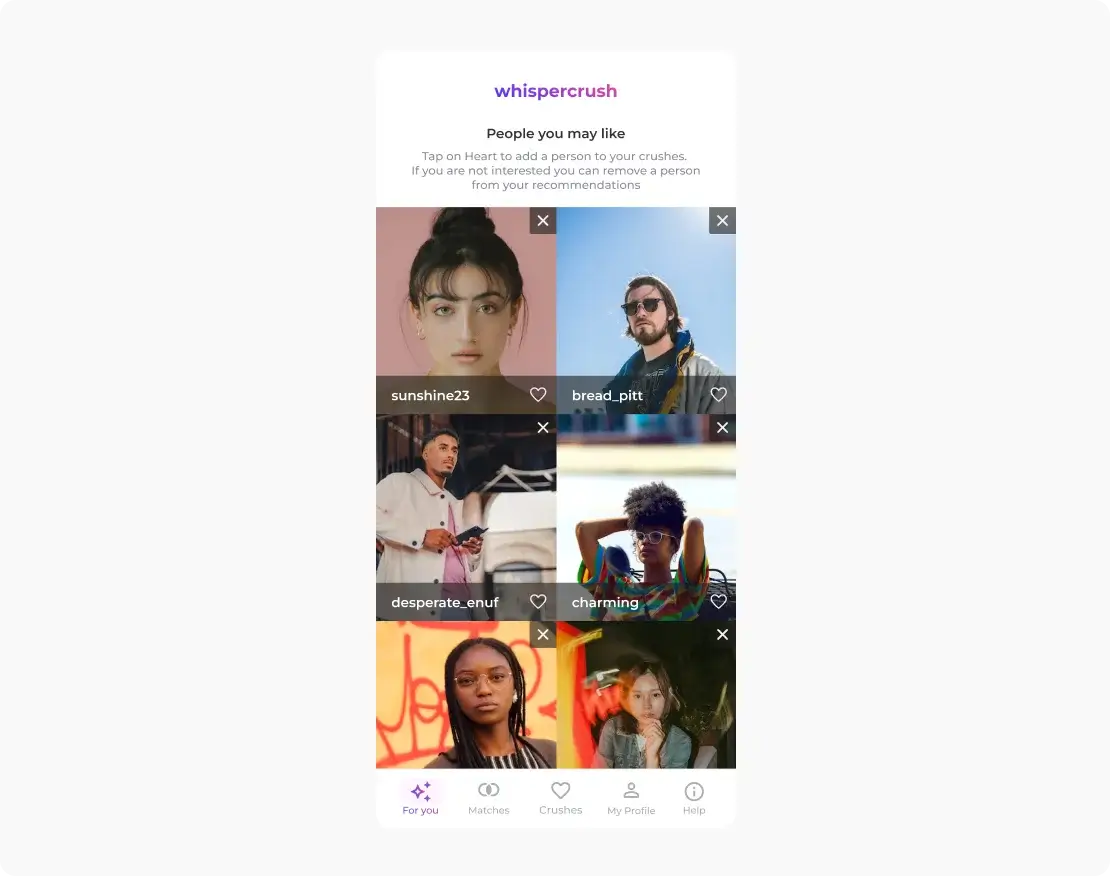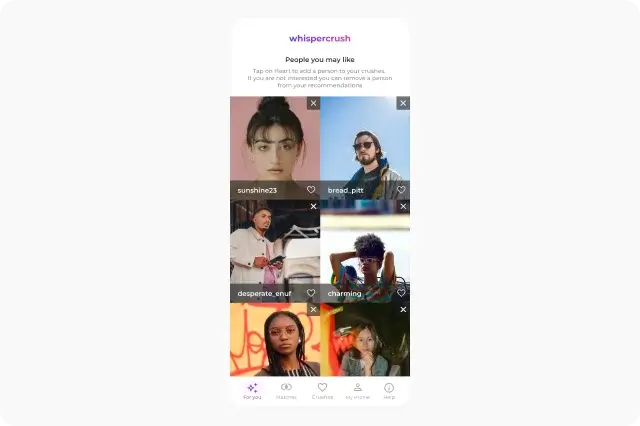 Leverage API integrations to bypass the blocking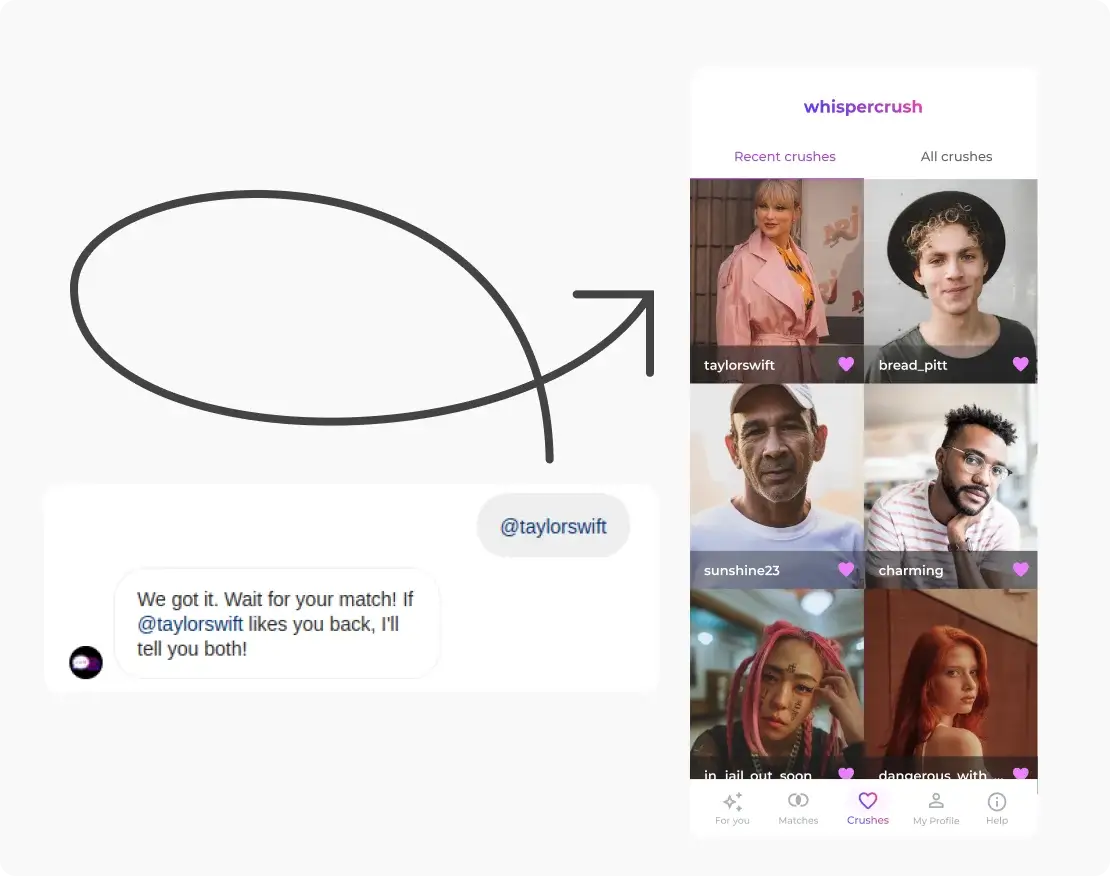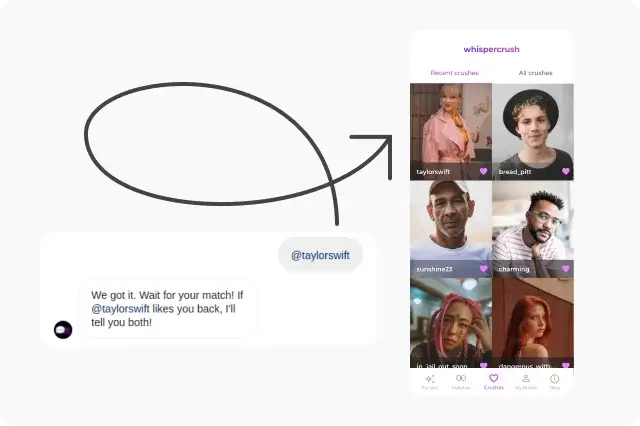 Retrieve user information while bypassing Instagram restrictions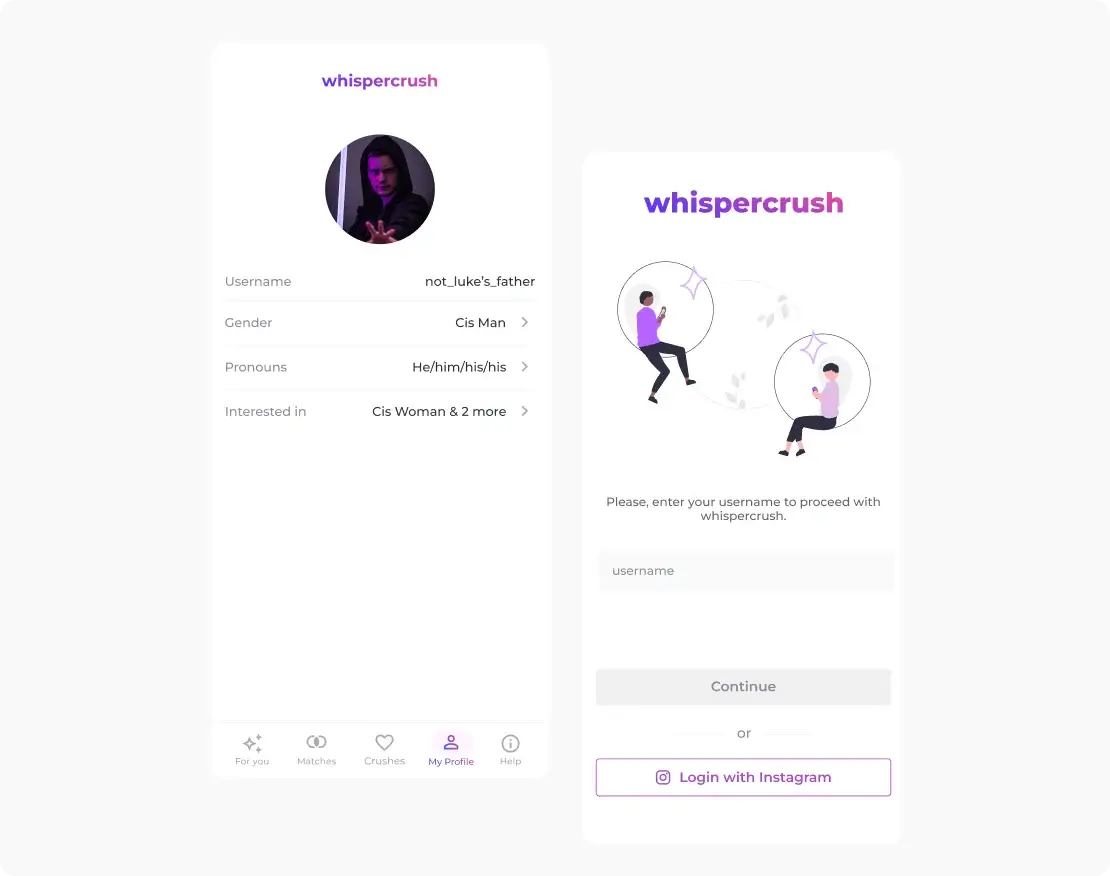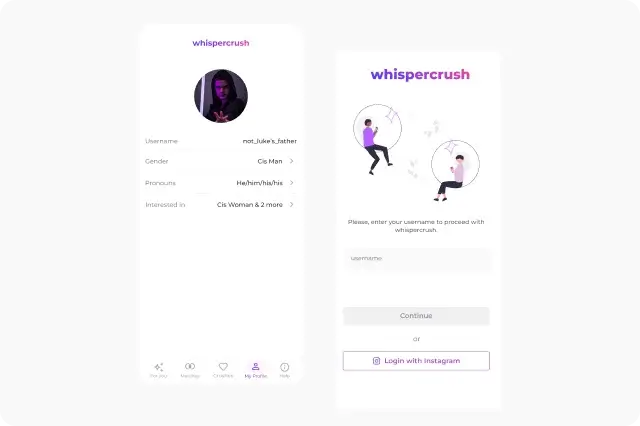 Technologies used
Technologies used
Our experienced engineers employ the latest technologies, frameworks, and components to create solution that combine a strong easy-to-use modern design with high performance.
Our
Team
To implement the project from scratch and add significant business value, CyberCraft built a dedicated software development team of two front-end developers, three back-end developers, two QA engineers, and a UI/UX designer.
2 Front-end developers
2 UI/UX designer
2 QA engineers
3 Backend developers
Request a quote
Value delivered
Our team delivered a ready-to-use desktop application, which is fully adapted to mobile devices. This application can be tested in the market and then transformed into a cross-platform mobile application. whispercrush has onboarding features to highlight the functionality and improve the user journey. Also, it has in-built capabilities for advertising.
Also, whispercrush provides users with a recommendation algorithm that allows for finding valuable connections. This feature involves complex analysis of user profile, interests, and current friends.