About the project
The main purpose of the developed application named Gifty was to create, customize and send a digital gift card for celebrating a particular event. The general flow of the application was the following: users install the app and share with it their list of mobile phone contacts and if some exist — their birthdays. When the corresponding event is about to come up, the application creates and triggers a reminder for the user to congratulate the recipient. The list of events to celebrate was not only restricted to birthdays — it was possible to create and send a card to any festive occasions, such as anniversaries, New Year, Easter, etc.
A third-party library of quality pictures and GIFs integrated into the app should help to customize sending cards to make them suitable for a certain type of event. Making the gift card special and unique is enabled by the main feature of the app — the ability to write a congratulation by hand, make a photo of it, and add it to the digital card (a user can also apply some fancy filters and frames), which will be sent by email to the recipient.
The functionality was extended by an integrated payment system for creating more advanced gift cards. The application was developed for both Android and iOS platforms. The beta release was for a while available only for beta testing. The final version of the prototype was released and published to the Android Play Market as a free app.
Web development
Mobile development
Technical support
Testing
Challenges

that was faced and overcame

Integration with Smartphones: Integrating the mobile app with users' smartphones to enable features such as digitizing manual handwriting, accessing photo libraries, and sending greetings can be challenging. It requires understanding the various APIs and capabilities provided by different smartphone platforms and ensuring seamless integration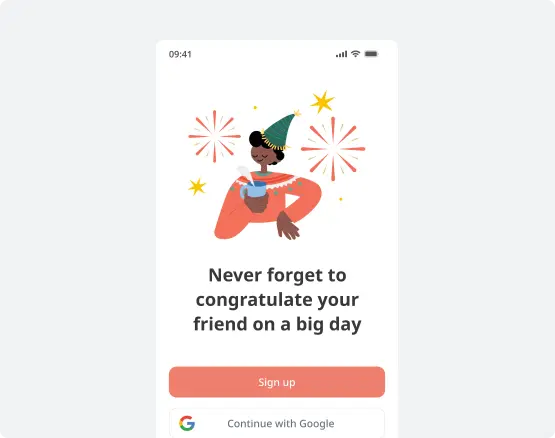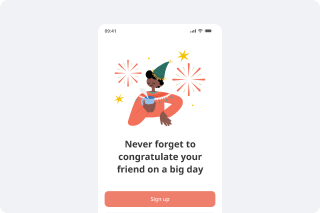 Digitizing Handwriting: Developing a feature that allows users to digitize their manual handwriting for personalized greetings requires sophisticated algorithms for image recognition and processing. Ensuring accurate conversion and maintaining the natural look and feel of the handwriting can be a complex task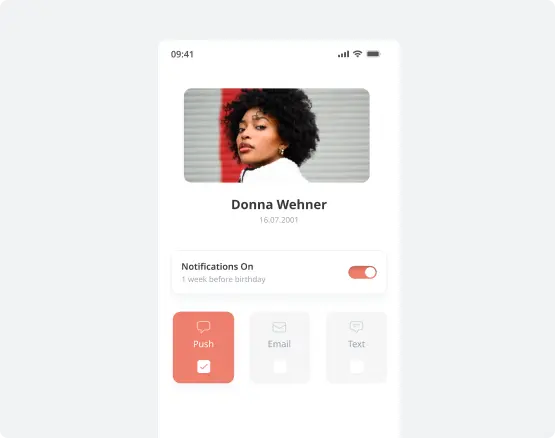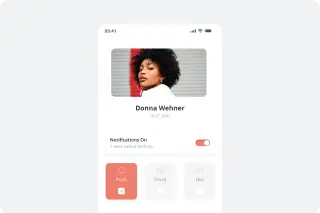 Fancy Pictures and GIFs: Integrating a third-party library, such as Giphy.com, to add fancy animated pictures and GIFs to the greeting cards can pose challenges. Implementing the library's API, handling different formats, and ensuring smooth rendering and performance can be demanding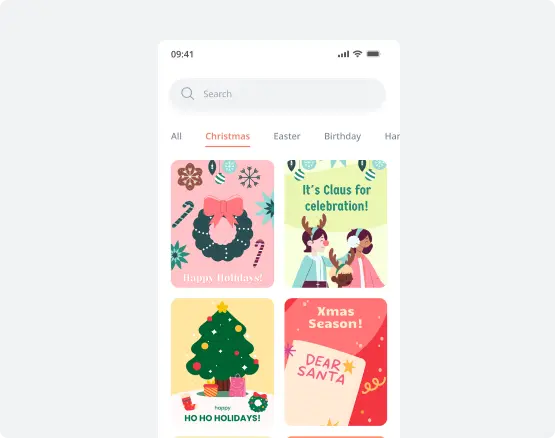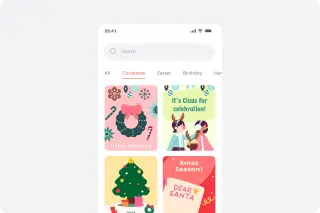 Payment System: Implementing a secure and reliable payment system within the application to support in-app purchases or premium features can be challenging. It involves integrating payment gateways, ensuring data privacy and security, and handling transaction management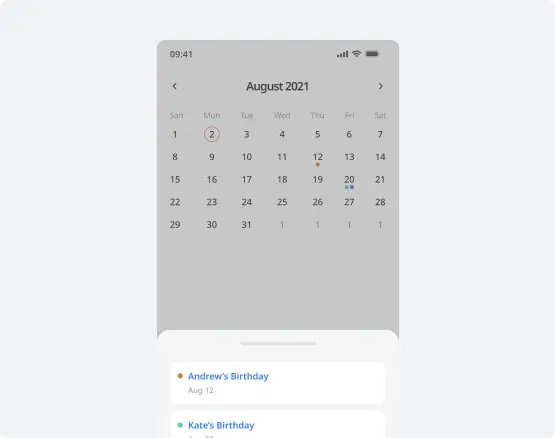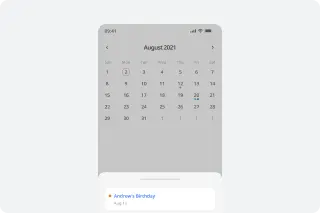 Technologies used
Our experienced engineers employ the latest technologies, frameworks, and components to create solution that combine a strong easy-to-use modern design with high performance
Our
Team
Our team consisted of four full stack developers. The team build this project from scratch and was also involved in periodic maintenance and support. We understood the complex project requirements and delivered a high-quality end product that surpassed our client's expectations.
Request a quote
Value delivered
Fully working prototypes of the mobile app on both Android and iOS;
The main functionality of integration with users' smartphones and the possibilities to digitize manual handwriting of congratulation, add fancy pictures and GIFs, and send it to the recipient on the eve of a holiday;
Reminders for different occurrences;
A third party library Giphy.com to add fancy animated pictures to the gifty card;
A beta testing;
Released alpha and beta versions of the app for Android Play Market.