Our custom web development team worked for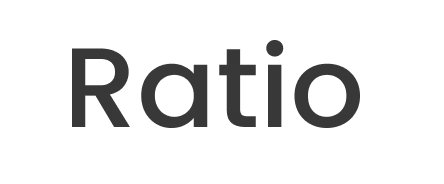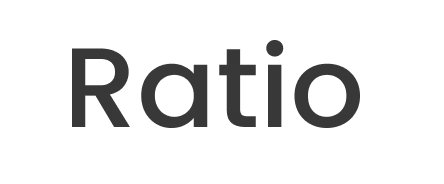 About us
Web Application Development Company
CyberCraft is a leading mobile and web application development company that partners with fast-growing enterprises to streamline business processes and create innovative solutions. Our expert team builds intuitive and engaging web interfaces, providing a wide range of tailored web application development services to drive growth and success.
Why Us
Why
choose CyberCraft

as your own web application development company
Wide domain expertise
CyberCraft custom software developers can provide you with different experts, namely business analysts, designers, developers, consultants, and project managers with a wealth of experience in FinTech, Real Estate, EdTech, and other industries.
Quick and easy start
We know the strengths of each of our specialists. We always quickly and efficiently select the necessary experts for a particular project. We always focuses on building the right team. You can be sure that work on your project will start very quickly.
Great team supervision
With the assistance of CyberCraft company, you can transfer your internal expertise for the first alignment of remote specialists with your in-house team, striking a balance between our team supervision and your overall process management.
Customized Solutions
We understand that every business has unique needs and requirements. Therefore, we offer customized solutions tailored to each client's specific needs. Our software development process is designed to deliver top-notch software solutions.
No legal hassle
We handle all the legal aspects related to hiring developers. This rids you of all the legal hassle which you would normally deal with as an employer. All you have to do is to sign an agreement with our company and we'll take care of the rest.
IP rights & data protection
All confidential and sensitive information is protected. We sign an NDA and establish the necessary procedures and mechanisms for ensuring complete IP rights & data protection.
Services
Our
Custom

Web Application Development Services

At CyberCraft, we specialize in helping brands and companies across Europe and North America achieve their digital goals. Our talented team of engineers and management professionals provides high-quality custom software development services to clients in a variety of industries. With years of experience developing custom websites, web apps, web portals, online eCommerce stores, and other software solutions, we're equipped to tackle a wide range of complex software development challenges.

Get Started
Custom Web Application Development Services
At CyberCraft, we offer top-notch web application development services designed to help businesses leverage the power of technology to solve complex problems, improve efficiency, and boost productivity. Our team of experienced software engineers, architects, and designers work closely with clients to understand their unique needs and deliver tailor-made software solutions that are perfectly aligned with their business goals.
Enterprise Web Application
Creating an e-commerce application is akin to building an e-commerce website. However, the process is more structured and intricate due to the need for enabling payment features for various banking systems. Additionally, the developers must incorporate a management system to create product listings and manage orders for every e-commerce application. Let our expert developers take care of the process and help you build a customized solution tailored to your needs.
Web Portal Development
Portal applications are a versatile and powerful solution that provides users with a seamless experience by allowing them to access different app segments exclusively through the homepage. With features like forums, emails, and chats, these applications offer an all-in-one solution that makes navigating through multiple apps a thing of the past. At CyberCraft we understand that every business has unique needs and requirements. Our team of expert developers works closely with our clients to understand their goals and create a portal application that exceeds their expectations.
Content Management System (CMS) Development
If your web app requires frequent content updates, a CMS is essential. With a CMS, administrators can easily implement changes to keep the content fresh and up-to-date. Our team specializes in developing CMS solutions that are user-friendly and intuitive. Whether you're looking to add new products, update the pricing information, or publish new blog posts, our CMS solutions make it easy to manage your web app content without requiring extensive technical knowledge.
Dynamic Web Application Development
Dynamic web applications utilize databases to load data, resulting in content that updates in real time whenever someone accesses the app. While this makes for a more complex tech stack, dynamic apps are incredibly powerful and offer a seamless user experience. At CyberCraft, we specialize in developing dynamic web applications, we can help you implement a wide range of features and functions, including forums, user registration, and more. We can also customize the design to match your specific requirements and branding.
Web Development Consulting Services
Our experienced software consultants work closely with clients to gain a deep understanding of their business needs, goals, and objectives and provide expert guidance on the most effective software solutions and development practices.
Web development
We provide custom web development services for
CyberCraft's web application development services benefit businesses of all sizes, from startups to large companies. Our solutions are tailored to meet each organization's specific needs and requirements, providing a unique and high-performing software product.
Schedule a call
Startups
Our custom web application development services for startups help them enter the market with revolutionary products while saving on web development costs.
Small & middle-sized companies
We offer customized software solutions that help small businesses save time and money by automating manual processes, and assist medium-sized businesses in achieving growth with complex web solutions.
Enterprises
Our web application development services cater to large enterprises seeking solutions to their pressing issues, such as inefficient time management, financial and business resource management. Our bespoke software solutions are highly customizable and can seamlessly facilitate a range of business activities.
Stack
Technical Stack
Our experienced web application developers employ the latest technologies, frameworks, and components to create solutions that combine a strong easy-to-use modern design with high performance
Backend
Frontend
Databases
Infrastructure
Backend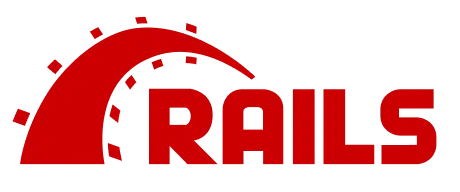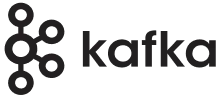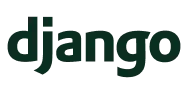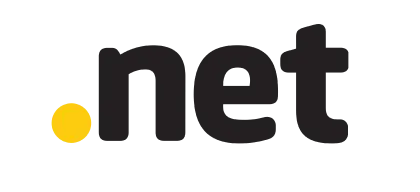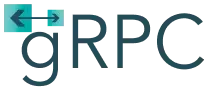 Frontend




Databases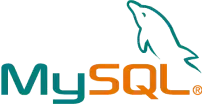 Infrastructure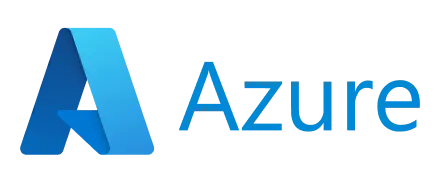 Are you looking for reliable web design

team?
Contact us today to learn more about our cutting-edge web design services and how we can help you optimize the performance of your business
Schedule a call
Build a custom web development team
Stages of Web Application Development service by CyberСraft
Stage 1
Research & requirements analysis
At this stage, we find out the project's scope and requirements. This is achieved through communication, meetings, and calls with the customer. The CyberCraft's team discusses possible implementation routes, amount of work, scope, and budget with the client. After these moments are agreed, the developing process starts.
Stage 2
Design phase
Creating prototypes and mockups by our web development company. Productivity and performance can be achieved only with the right choice of technologies for the web development project and its management. Therefore, this phase is being given special attention by CyberCraft's team. If we build a full-fledged website, sitemap and wireframe are created on the planning stage. Note that the user-friendly interface and smart architecture are keys to success in this case.
Stage 3
UX/UI design
This step includes choosing graphics, color schemes, icons, creating buttons, or other elements that are simple for understanding and can improve the navigation for users. All the buttons must be intuitive and clear. An efficient design is always consistent, attractive, and aesthetically beautiful. At the same time, it is important to make the website maximally functional. Developing design, Cybercraft's team focuses on those people who visit a website. This increases time that was spent on the website, improves conversion and brand perception.
Stage 4
Programming stage
Our developers work on the client's product. This stage includes programming in accordance with the previously approved design and requirements. We perform quality control activities conducting regular demos with the client and gathering feedback in order to implement needed changes. Also, we make improvements related to any security update and new market conditions.
Stage 5
Product delivery
Software delivery is a release of a valuable product that corresponds with market needs and customers' preferences. At this stage, CyberCraft's team is engaged in efforts to make the delivery predictable, stable, and convenient for the customer. The process of delivery and deployment complies with pre-defined deadlines. To achieve this, we give preference to methodologies with proven efficiency. For instance, CI/CD processes.
Stage 6
Maintenance
This stage is crucial and allows us to guarantee that the web product will run smoothly and even could be improved in the future. As a result, we reaffirm our reputation as a leading website development company that is able to become your trusted technology partner.
Feedback
We approached CyberCraft to help us create a consumer-facing cross-platform mobile application to help forgetful people with gift ideas and reminders. They quickly assembled a team of sharp developers, worked through a design brainstorming exercise based on our initial sketches, and built a working application. During the course of the project, the team uncovered several use cases that we hadn't anticipated and built creative solutions for them. I have recommended Cybercraft to other Bay Area companies!

Jay Moorthi
Co-founder at SolanoLabs
Our projects
Our custom web development
projects
We are proud to have helped numerous companies in eCommerce, real estate, e-learning, finance, and other industries achieve their software development goals. Our case studies demonstrate that hiring our custom web app developers is a safe bet for businesses looking to improve their operations and drive growth. With our focus on quality, performance, and client satisfaction, we're confident that hiring our custom web developers is the right choice for businesses of all sizes and industries.
Request a quote
Questions
Popular FAQs
What is custom web app development services?
Custom web application development services refer to the creation of unique and tailored software solutions that meet the specific needs and requirements of a particular business or organization. Custom web application development services include designing, developing, testing, deploying, and maintaining a software solution that is optimized for a particular business process, providing efficient and effective solutions to any problems.
​​How long does it take to build a web app in 2023?
The time to develop a web application in 2023 can vary widely depending on the complexity and scope of the project.The time required to build a web app in 2023 can range from a few weeks to several months or even longer, depending on the complexity of the project. Simple web apps with basic functionality may take a few weeks to develop, while more complex apps with advanced features may take several months or longer. It also depends on the development team's size, skill, and experience. Developing a web app in 2023 can be a complex process that requires a significant investment of time and resources. It's essential to work with an experienced development team and have a clear understanding of your project requirements to ensure a successful outcome.
How much does it cost to develop a web application?
The cost of developing a web application can vary widely depending on various factors such as the application's complexity, the development team's location and experience, the features and functionality required, and the project timeline.
According to various reports, the average cost to develop a custom web application can range from $10,000 to $500,000 or more, with more complex projects costing more. However, it's essential to note that these are just general estimates, and the actual cost can vary widely based on project requirements.
How to hire custom web app development team?
Here are some steps you can take to hire a custom web app development team:
Define your project requirements: Before you start looking for a development team, it's essential to have a clear understanding of your project requirements. This includes the features and functionality you need, your timeline, and your budget.

Research potential development teams: Look for custom web app development teams that have experience in your industry and have completed similar projects in the past. You can search for development teams online, check out their portfolios, and read client reviews.

Evaluate their skills and expertise: Once you have a list of potential development teams, evaluate their skills and expertise. Look for teams that have experience in the programming languages and frameworks you need, as well as experience with database management, security, and scalability.

Check their communication skills: Communication is critical when working with a development team. Look for teams that have excellent communication skills and are responsive to your needs and questions.

Ask for references: Before you hire a development team, ask for references from past clients. This can give you insight into their work style, communication, and project management skills.
What is the difference between web application development and website development?
Web application development and website development are two distinct types of web development.
Website development involves creating a website that provides static content that is meant to be viewed by visitors. Websites are typically designed to showcase a company's products or services, provide information or resources, and offer contact details. Websites are usually built using HTML, CSS, and JavaScript, and they may also use CMS (Content Management System) like WordPress, Drupal, or Joomla to manage the site's content.
Web application development involves building interactive web-based applications that enable users to perform various functions and tasks. Web applications are built to deliver dynamic content and require more complex programming languages such as PHP, Python, or Ruby. Web applications can include online shopping carts, booking systems, social networks, and productivity tools, among others.
The primary difference between web application development and website development is the level of interactivity and complexity involved. Websites provide static information, while web applications offer more functionality and allow users to interact with the site.