Our сlients are our partners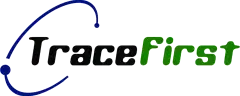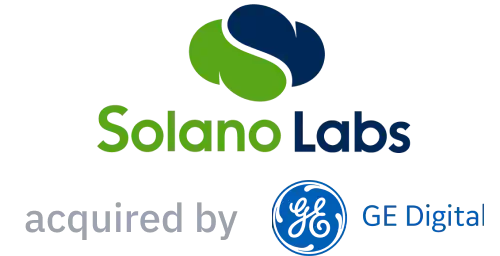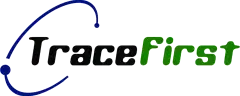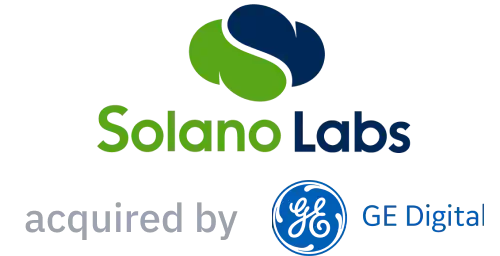 About Us
Technical Support Company
Enhance business productivity with CyberCraft's top-notch technical support services. Our customer care team is ready to assist you with outsourced technical support needs, whether you need to scale your project, implement new features, or modernize legacy code. Our goal is to enhance and prolong the lifespan of your solution.
Why Us
Advantages of technical support provided by CyberCraft
Fast reaction
Rest assured, your organization's issues will receive urgent attention to prevent potentially costly and stressful technical problems. It can help avoid larger, more serious issues that could negatively impact your business in terms of money, resources.
Quick and easy start
We know the strengths of each of our specialists. We always quickly and efficiently select the necessary experts for a particular project. We always focuses on building the right team. You can be sure that work on your project will start very quickly.
Great team supervision
With the assistance of CyberCraft company, you can transfer your internal expertise for the first alignment of remote specialists with your in-house team, striking a balance between our team supervision and your overall process management.
Cost-saving solution
By disabling unnecessary features, you can reduce your technical support costs while simultaneously simplifying and streamlining its overall structure. This enhances the ease of support and improves user satisfaction.
Monitoring 24/7
Our technical support team works diligently every day to identify and address any backlog of bugs as swiftly as possible. This approach protects your business from security threats and attacks.
IP rights & data protection
All confidential and sensitive information is protected. We sign an NDA and establish the necessary procedures and mechanisms for ensuring complete IP rights & data protection.
Services
Outsourced
Technical Support

Services

Our team of highly skilled technicians is dedicated to providing prompt and reliable technical support services. We understand that every business has unique IT needs, and we work closely with our clients to tailor our services to meet their specific requirements. With our help, you can minimize downtime, optimize system performance, and ensure the smooth functioning of your IT infrastructure.

Get Started
Technical Helpdesk
We understand that timely and efficient technical assistance is critical to the success of any business. Our dedicated team of professionals is available 24/7 to provide the support you need to keep your IT infrastructure running smoothly. Whether you require troubleshooting assistance, software installation, or hardware configuration, we have the expertise and resources to help. With our fast response times and personalized service, we can help you minimize downtime, optimize system performance, and enhance productivity.
Product Installation & Deployment
Product installation and deployment are crucial to ensuring that your business technology solutions are up and running quickly and efficiently. Our team of experts specializes in providing comprehensive installation and deployment services to help you achieve your IT goals. We understand that every business has unique requirements, which is why we take the time to listen to our clients and tailor our services to meet their specific needs.
Setups & Configuration
Setting up and configuring IT systems and applications can be a time-consuming and complex task. At our Setups & Configuration services, we have the expertise to handle all aspects of system setup and configuration to ensure that your IT infrastructure is optimized for your business needs. Our team of professionals has extensive experience in configuring servers, networks, and other IT systems to help you achieve your objectives.
App Monitoring and Reporting
Effective application monitoring and reporting are essential to ensuring the smooth functioning of your IT systems. At our App Monitoring and Reporting services, we offer comprehensive monitoring and reporting solutions to help you identify and resolve potential issues before they become major problems. Our team of experts uses state-of-the-art tools and technologies to monitor your applications, identify performance bottlenecks, and analyze system data to provide you with real-time insights into your IT infrastructure.
Performance Management
Effective performance management is crucial to ensuring that your IT systems are optimized for maximum efficiency and productivity. At our Performance Management services, we offer comprehensive solutions to help you manage and optimize your IT infrastructure. Our team of experts uses cutting-edge tools and technologies to monitor system performance, identify bottlenecks and optimize system resources to ensure that your systems are running smoothly and efficiently. We also provide detailed performance reports and analytics to help you understand system performance trends, identify issues, and make data-driven decisions to improve system performance.
Hardware and Software Support
We offer comprehensive support solutions to help you manage and maintain your IT infrastructure. Our team of experts provides expert assistance to diagnose and resolve hardware and software issues quickly, minimizing downtime and maximizing productivity. We also offer ongoing maintenance and support services to ensure that your IT systems are up-to-date and functioning efficiently. Whether you need help with hardware repairs, software installations, or system upgrades, we have the expertise and resources to provide the support you need.
Are you looking for reliable
technical support

services?

Contact us today to learn more about how we can help you optimize your IT infrastructure and minimize downtime.

Schedule a call
Build a technical support team
Stages of Technical Support Service
Stage 1
Analyze
At the beginning, we identify the client's needs by making a deep analysis of the product and the particular industry. Our experts analyze customer's goals and existing processes. After that, we elaborate on the requirements and prepare a well-structured plan of further actions.
Stage 2
Implementation
The second step is known as the implementation stage. Technical support service at this phase means training consultants who are involved in the project, checking and improving infrastructure by adding an optimal tracking system or other tools. We ensure that processes run without problems by testing the chosen solution.
Stage 3
Support
The final step provides for the actual technical support service. To the extent necessary, improvements would be carried out. Our team prepares reports for clients. These reports are based on KPI monitoring. Be sure that any problem will be fixed and investigated in order to omit it in the future.
Feedback
We approached CyberCraft to help us create a consumer-facing cross-platform mobile application to help forgetful people with gift ideas and reminders. They quickly assembled a team of sharp developers, worked through a design brainstorming exercise based on our initial sketches, and built a working application. During the course of the project, the team uncovered several use cases that we hadn't anticipated and built creative solutions for them. I have recommended Cybercraft to other Bay Area companies!

Jay Moorthi
Co-founder at SolanoLabs
Our projects
Explore our
projects
Discover how CyberCraft has helped businesses like yours overcome technology challenges and drive growth. 

We receive only an idea and a set of requirements from our customers and develop profitable projects. Our case studies prove that hiring developers with CyberCraft is a safe bet for eCommerce, real estate, e-learning, fintech, and other companies.
Request a quote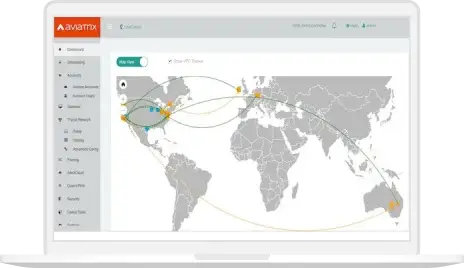 Multi-Cloud Networking Platform
AThe Aviatrix platform improves cloud security and compliance posture, providing companies with the visibility and control to operationalize multi-cloud.
Go to case study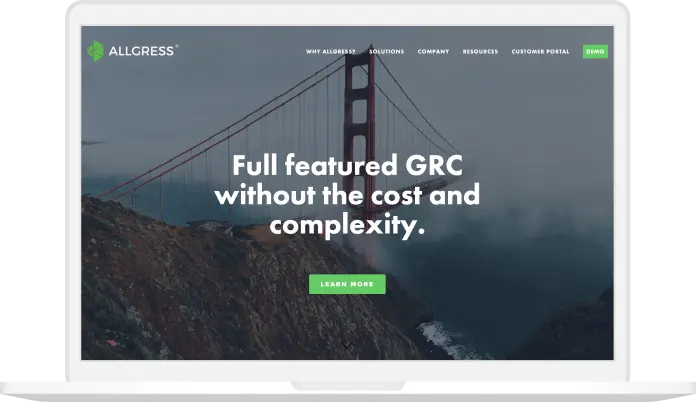 Governance, Risk Management & Compliance System
AAn AWS-certified & full-featured governance, risk and compliance platform offered by Allgress is suitable for enterprise and SMB.
Go to case study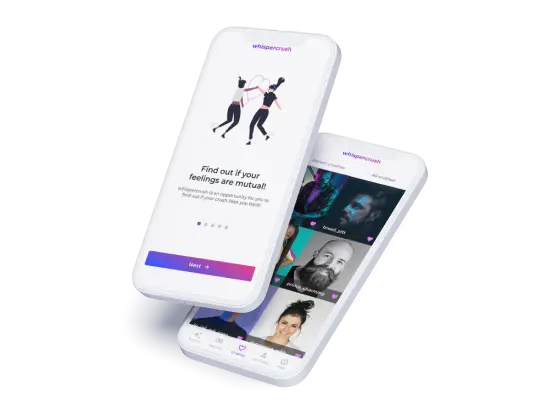 Web app that helps for those in love
AWhispercrush helps people to find out whether their crushes like them or not...
Go to case study
Questions
Popular FAQs
What is a technical support service?
Technical Support Service is a type of customer service that assists and guides users who experience technical issues with their hardware, software, or other technological products. Technical Support specialists are trained to diagnose and troubleshoot technical problems, offer solutions, and provide ongoing maintenance and support to ensure the product functions efficiently. Technical support services can be offered remotely or on-site, covering a wide range of products and systems, including computers, software applications, mobile devices, servers, and networking equipment.
How much does cost application maintenance?
The cost of technical support services can vary depending on a range of factors, including the type of product or system being supported, the level of support required, and the duration of the support contract. Some companies offer technical support as part of a product purchase or subscription, while others offer it as a separate service. Hourly rates for technical support services can range from $50 to $150 or more, depending on the level of expertise required.
Can you provide remote technical support?
Yes, we offer remote technical support services to quickly diagnose and resolve technical issues without the need for an on-site visit.
Why is technical support important for the business?
Technical support is important for businesses because it helps ensure that their technology systems are functioning properly and that any issues that arise are addressed quickly and efficiently. Here are some key reasons why technical support is important:
Minimize downtime: Technical support can help minimize downtime by quickly diagnosing and fixing issues that can lead to system failures or disruptions in operations.

Increase productivity: By providing technical support, businesses can ensure that their employees have access to the technology tools they need to perform their jobs effectively, which can increase productivity and efficiency.

Improve customer satisfaction: Technical support can help businesses provide better service to their customers by quickly resolving any issues that they may be experiencing with products or services.

Ensure data security: Technical support can help ensure that data is kept secure and protected from threats such as viruses, malware, and hacking attempts.

Stay competitive: By keeping up-to-date with the latest technology and providing technical support, businesses can stay competitive in their industry and continue to innovate and improve their operations.
Do you offer 24/7 technical support?
We offer 24/7 technical support services to ensure that our clients can get help whenever they need it. We understand that technical issues can occur at any time, and we are committed to providing fast and reliable support around the clock.