About the project
Allgress was founded in 2008 and works in the field of enterprise security and risks. The company is committed to providing CISOs with the ability to make effective investment decisions that align security and compliance programs with top business priorities, communicate the value of those decisions to senior executives, and manage risk, fines, and brand damage.
An AWS-certified & full-featured governance, risk and compliance platform offered by Allgress is suitable for enterprises and SMB. With its help, security & risk specialists can assess and manage corporate risks, and make correct security decisions which are aligned with the core company's priorities. Business owners achieve better security compliance & control, and companies benefit from boosted ROI & faster deployment. Advanced visualization, streamlined workflows, and the integration of existing data feeds in the platform help reduce the complexity and cost of risk management.
Web development
Tech stack migration from .NET Framework to .NET Core.
Adding new features as well as maintaining existing ones.
Challenges

that was faced and overcame

Implementation of new features for the GRC (governance, risk management & compliance system) solution (e.g. LDAP protocol support, etc.) and added custom reports visualizations for managing different aspects of the business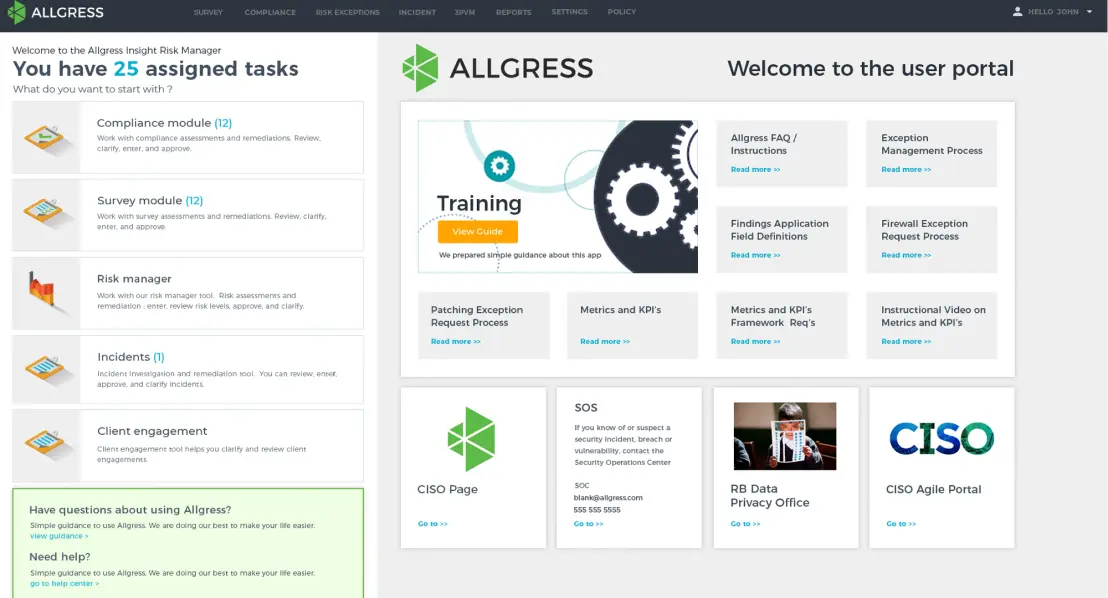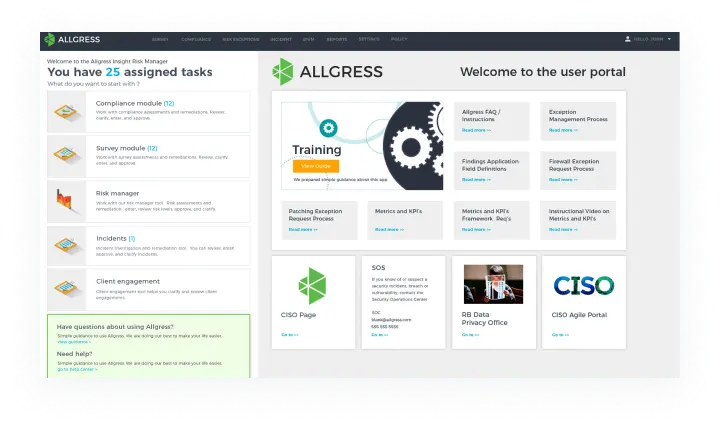 Design and implementation of a modular system for SaaS system with custom installers for clients' setup as well as a mechanism for applying updates to installed applications, and a new web-based UI client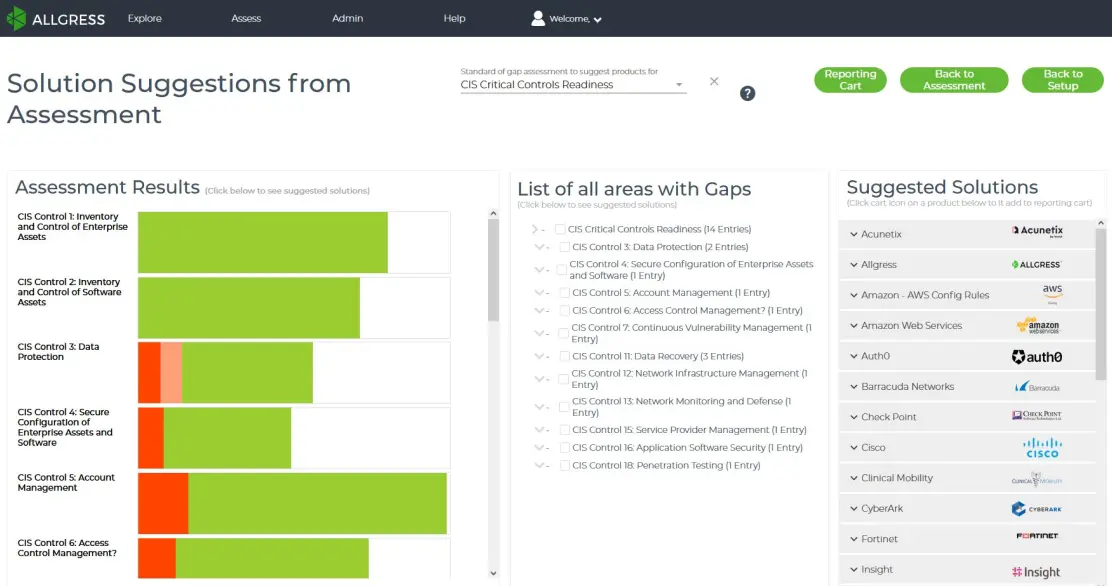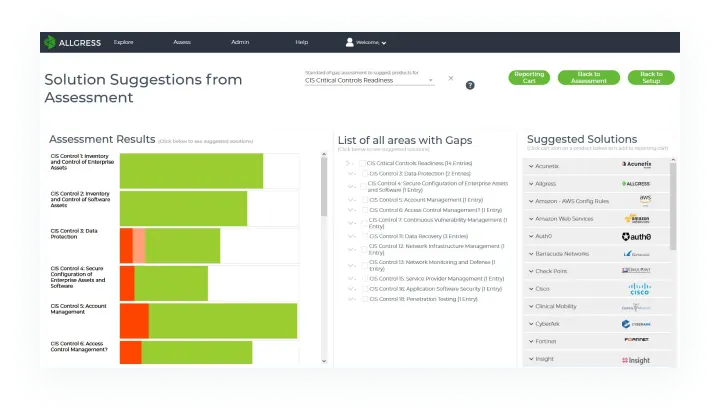 Technologies used
Our experienced engineers employ the latest technologies, frameworks, and components to create solution that combine a strong easy-to-use modern design with high performance
Team

Structure

Our team consisted of eight software developers, two automation QA, two UX/UI designer and one lead. The team build this project from scratch and was also involved in periodic maintenance and support. We understood the complex project requirements and delivered a high-quality end product that surpassed our client's expectations.
8 Software Developers
2 UX/UI Designer
2 Automation QA
1 Lead
Request a quote
Value delivered
At the project's onset, we defined fundamental indicators of project success, namely the volume of visits, conversion rate to registration, and conversion rate to signed contracts. The outcomes derived from our collaboration with Allgress are as follows:
Implementation of new Software Development Life Cycle (SDLC) and contemporary engineering methodologies.
Creation of an innovative web platform boasting state-of-the-art user interface and user experience.
Expansion into previously unexplored markets and successful acquisition of both small and medium-sized business (SMB) and enterprise clients.
Establishment of a customer portal to enhance engagement and facilitate seamless interaction with our clientele.