Custom software development services
Create reliable & profitable customized solutions for businesses. We focus on custom software development that supports business growth. By investing in custom software development, companies aim to obtain a unique product that fully meets their needs. In contrast to an off-the-shelf product, custom software boosts performance, while remaining scalable and flexible.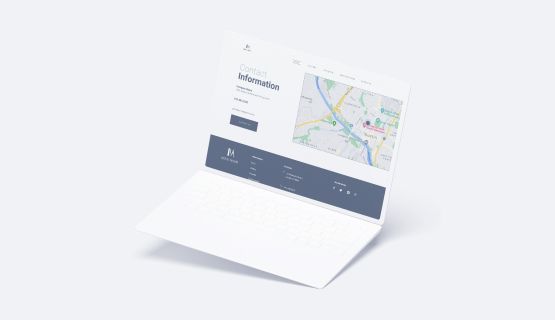 Create reliable & profitable customized solutions for businesses. We focus on custom software development that supports business growth.
Competitive advantages of such solutions include the possibility of integration with existing software applied by the company, adaptability to the business growth, and reducing costs in the long-run. Benefits derive from the right choice of the custom software development provider. And if you choose CyberCraft as a partner, we will thoroughly investigate the domain and create an optimal solution to provide the necessary kind of assistance and services according to your specific needs.
This approach is suitable for:
Our software product development company ensures client's success by strictly adhering to the individual plan that is built in accordance with the customer's request.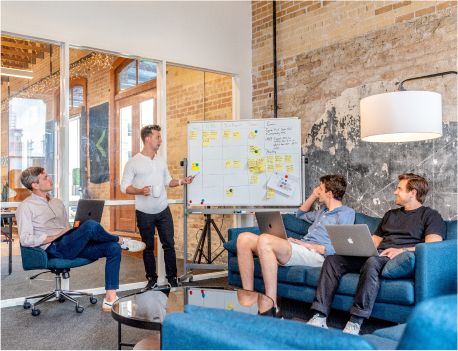 Start-ups at the early stages, lacking tech & business specialists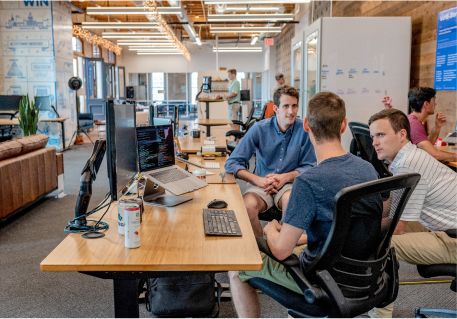 Companies planning to launch their own product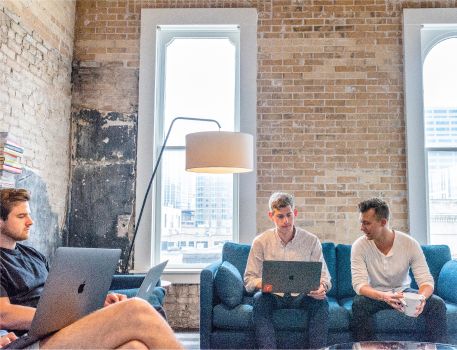 Firms that are interested in the digitalization of their products or services
Stages of Сustom Software Development:
Custom software development is a multi-stage process – CyberCraft designs, creates, and deploys software, also providing clients with further maintenance. We offer turnkey development, consisting of the following stages:
First Step
Brainstorm and analysis
The CyberCraft team dives deeper to find out business needs and choose a suitable technical solution for a website or an application. To build the appropriate software architecture, we should collect requirements and ascertain their understandability and usefulness. This work is being carried out in close collaboration with the client, thereby implying additional research and risk management. The stage is considered to be completed when we outline and document the expected functionality of the software.
Second Step
Design phase
The initial stage of planning is followed by designing and prototyping based on agreed requirements, from suitable functionality, budget and timing to risks and constraints. Design team in cooperation with software engineers creates screens and mock-up interfaces to enable clients to see how software will look and work.We will refine the design after receiving the feedback from the client, if necessary.
Third Step
Implementation
The most crucial stage of custom software development, which nevertheless depends on the correctness of previous steps, implies coding. As usual, we adhere to Agile development methodology with short sprints and iterative meetings that allows making changes based on the client's feedback. We stick to Agile because it improves productivity and contributes to the smooth process of developing.
Fourth Step
Quality assurance
The stage of quality assurance and testing is combined with coding. Skilled QA engineers who are involved in the process check whether software works the way we want and make changes. Coding bugs and lapses must be removed before the deployment. Thus, by testing, we ensure that software requirements are met.
Fifth Step
Training, documentation & deployment
The CyberCraft team prepares documentation and trains the client on using software before the product goes live. We create user manuals or guides that simplify the use of the software. Data and components are moved to production – depending on the project complexity and peculiarities, release could be straightforward or staggered (divided into stages).
Sixth Step
Maintenance
The real-world feedback on the product's performance, as well as changes in market conditions may require scaling or additional upgrade of the functionality. The CyberCraft team makes every effort to support the client and be on hand to refine the solution.
Why outsource product development to us?
At CyberCraft, we firmly believe in driving innovation and business growth. Whether you need a complex vertical product or a simple horizontal solution, we can assist you in that. Choose the type of collaboration that fits you the best with no fear of possible risks. You can deliver a part of the project or the whole software product development to us – and we will adapt accordingly.
Get a free consultation now!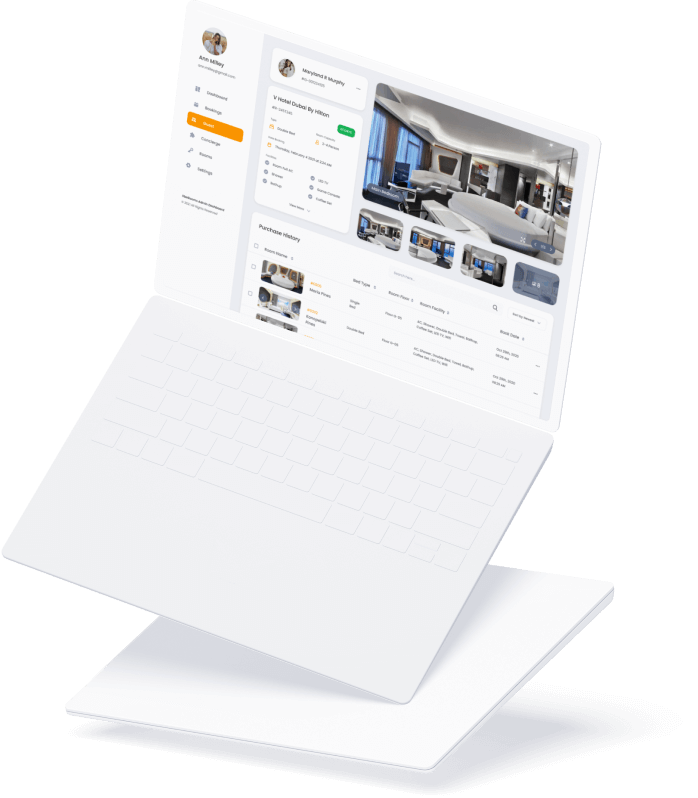 What do we mean by custom software development services?
Custom software development with CyberCraft is neither trivial outsourcing, nor a muddled business process. We are proud to become your partner and work in close cooperation to create a cost-effective personalized product and provide you with ongoing technical support. At CyberCraft, we appreciate the business acumen of our clients and produce the maximum benefit. You get more because the CyberCraft team repays the trust and shapes or adjusts processes to the needs of the particular projects, as confirmed by clients' feedback
Risk mitigation
Each project implemented by CyberCraft has a well-structured workflow. This enables us to achieve efficient risk mitigation.
Profitability
You can request custom software development at CyberCraft and be able to license or sell the product to other companies.
Five Profits
For your next project
Uniqueness
A tailor-made approach helps you to create software that increases competitive advantages in the market. Thanks to custom software development, businesses stand out against competitors.
Security
With custom software development, you can avoid security risks by choosing the right data-security protocol or technology to be integrated in the software. External and internal flow of data will be fully consistent with security standards.
Optimized processes
Custom software is fully aligned with in-house processes which helps not to replace, but to optimize them. We are capable of integrating software with tools that are used. By implementing best practices and quality management, we achieve desired results sooner than you can expect.
The power of custom software development solutions
Ukraine has proven to be a very beneficial destination for software development. CyberCraft has already launched dozens of successful projects that have benefited companies of varying sizes all across the globe.
In contrast to off-the-shelf software, customized solutions are fully adopted to internal needs. This simplifies productivity growth and reduces costs in the long-term perspective. The challenge remains for businesses to choose the right custom software development company.
Ukraine has proven to be a very beneficial destination for software development. Similar mentalities, high-skilled specialists and a good level of English ensure productive collaboration with our team. CyberCraft has already launched dozens of successful projects that have benefited companies of varying sizes all across the globe. Join them and start working with the greatest minds in Eastern Europe!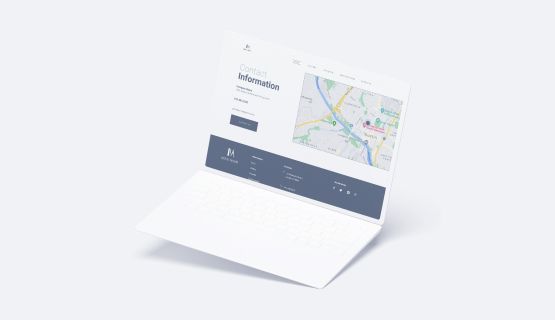 01 / 02
The company specializes in end-to-end commercial real estate transactions and provides market participants with data-driven solutions and intelligent marketing tools. The significant achievement is that the existing platform powers over 90% of all CRE sales that take place online, allowing users to increase market visibility and accelerate time-to-close.
VIEW Full Case
02 / 02
Optoss creates comprehensive AI products to protect clients' networks all over the globe. The company has introduced a series of advanced AI products capable of dealing with an ever-increasing volume of data and complexity in this space.
VIEW Full Case