Our custom software development team worked for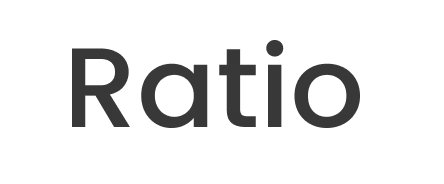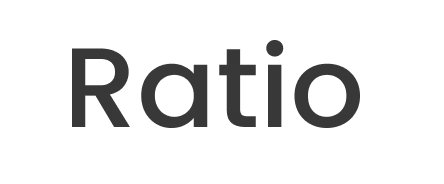 About Us
Custom

software development company

Over the past 12 years, we have been delivering impactful custom-built software to some of the world's top companies across various industries.
We utilize our extensive expertise, innovative technology, and efficient processes to provide complete custom software development, turning technology into a catalyst for growth. Our developers are highly skilled professionals who understand your business culture and are committed to delivering top-quality custom software. From the initial idea and solution discovery, to quality control and ongoing delivery of new features, our team provides full support throughout the entire software development process.
3,5+
Years average partnership
150+
Successfull projects
Schedule a call
Why Us
Why
choose CyberCraft

as your own custom software development team
Wide domain expertise
CyberCraft custom software developers can provide you with different experts, namely business analysts, designers, developers, consultants, and project managers with a wealth of experience in FinTech, Real Estate, EdTech, and other industries.
Quick and easy start
We know the strengths of each of our specialists. We always quickly and efficiently select the necessary experts for a particular project. We always focuses on building the right team. You can be sure that work on your project will start very quickly.
Great team supervision
With the assistance of CyberCraft company, you can transfer your internal expertise for the first alignment of remote specialists with your in-house team, striking a balance between our team supervision and your overall process management.
Customized Solutions
We understand that every business has unique needs and requirements. Therefore, we offer customized solutions tailored to each client's specific needs. Our software development process is designed to deliver top-notch software solutions.
No legal hassle
We handle all the legal aspects related to hiring developers. This rids you of all the legal hassle which you would normally deal with as an employer. All you have to do is to sign an agreement with our company and we'll take care of the rest.
IP rights & data protection
All confidential and sensitive information is protected. We sign an NDA and establish the necessary procedures and mechanisms for ensuring complete IP rights & data protection.
Services
Our
Custom

Software Development Services

At CyberCraft, we specialize in helping brands and companies across Europe and North America achieve their digital goals. Our talented team of engineers and management professionals provides high-quality custom software development services to clients in a variety of industries. With years of experience developing custom websites, web apps, web portals, online eCommerce stores, and other software solutions, we're equipped to tackle a wide range of complex software development challenges.

Get Started
Custom Software Development Services
At CyberCraft, we offer top-notch custom software development services designed to help businesses leverage the power of technology to solve complex problems, improve efficiency, and boost productivity. Our team of experienced software engineers, architects, and designers work closely with clients to understand their unique needs and deliver tailor-made software solutions that are perfectly aligned with their business goals.
Enterprise Software Development
At CyberCraft, we provide top-quality enterprise software development services designed to help businesses optimize their operations, increase efficiency, and drive growth. Our experienced team of software engineers have years of experience in designing, building, and deploying enterprise software solutions for clients across a range of industries. We work closely with our clients to understand their unique business needs and goals, and develop custom software solutions that are tailored to meet their specific requirements.
Custom CRM Development Services
We offer custom CRM development services designed to help businesses optimize their customer relationship management processes and drive growth. Our experienced team of software engineers and architects work closely with clients to understand their unique needs and develop custom CRM solutions that are tailored to their specific requirements. Our CRM development services cover a wide range of features, including lead management, contact management, opportunity management, sales forecasting, and more.
Software Product Development Services
Our software product development services cover the full software development life cycle, from product ideation to post-launch support and maintenance. We work with clients to develop product strategies, define product features and requirements, design user interfaces and user experience, build software prototypes, and develop and deploy fully functional software products. We have experience developing software products across a range of industries, including real estate, finance, e-commerce, education, and more. We prioritize quality, security, and performance in all our software product development projects, and provide ongoing support and maintenance to ensure that our clients get the most out of their software products.
Software Integration Services
At CyberCraft, we provide reliable software integration services to help businesses seamlessly incorporate new technology into their existing applications. Whether you're adopting a new system or upgrading an existing one, our custom software developers utilize industry-leading techniques to effectively handle all of your implementation and integration challenges. From architectural design to thorough testing and seamless execution, we prioritize quality and performance at every stage of the software integration process. Our goal is to help you optimize your operations, improve efficiency, and drive growth by leveraging the latest and most effective software solutions.
API Development Services
Our expert custom software developers provide reliable API development and integration services to help businesses effectively connect with their customers and vendors. We utilize robust techniques and cutting-edge technologies to build APIs that seamlessly integrate with your software applications, enabling you to drive better revenues and achieve business growth. Whether you need to build a new API or integrate an existing one, our team can design, implement, and maintain the ideal solution to meet your unique business requirements. With our focus on quality, performance, and security, you can trust us to deliver top-notch API development and integration services.
Software Consulting Services
Our experienced software consultants work closely with clients to gain a deep understanding of their business needs, goals, and objectives, and provide expert guidance on the most effective software solutions and development practices.
Stack
Technical Stack
Our experienced custom developers employ the latest technologies, frameworks, and components to create solutions that combine a strong easy-to-use modern design with high performance
Backend
Frontend
Mobile technologies
Databases
Infrastructure
Backend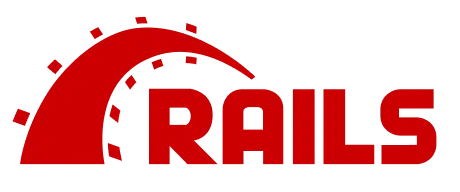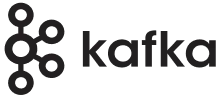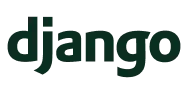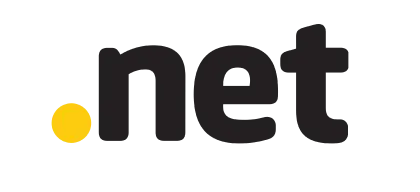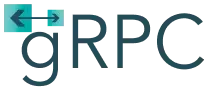 Frontend




Mobile technologies





Databases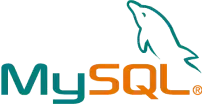 Infrastructure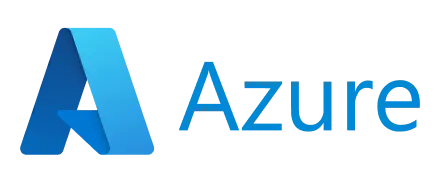 Looking for
сustom software development

company?

Schedule a call to discuss everything you need to know about how to hire custom software developers!

Schedule a call
Build a custom software development team
Stages of building Custom Software Development teams by CyberСraft
Stage 1
Brainstorm & analysis
The CyberCraft team dives deeper to find out business needs and choose a suitable technical solution for a website or an application. To build the appropriate software architecture, we should collect requirements and ascertain their understandability and usefulness. This work is being carried out in close collaboration with the client, thereby implying additional research and risk management. The stage is considered to be completed when we outline and document the expected functionality of the software.
Stage 2
Design phase
The initial stage of planning is followed by designing and prototyping based on agreed requirements, from suitable functionality, budget and timing to risks and constraints. Design team in cooperation with software engineers creates screens and mock-up interfaces to enable clients to see how software will look and work. We will refine the design after receiving the feedback from the client, if necessary.
Stage 3
Implementation
The most crucial stage of custom software development, which nevertheless depends on the correctness of previous steps, implies coding. As usual, we adhere to Agile development methodology with short sprints and iterative meetings that allows making changes based on the client's feedback. We stick to Agile because it improves productivity and contributes to the smooth process of developing.
Stage 4
Quality assurance
The stage of quality assurance and testing is combined with coding. Skilled QA engineers who are involved in the process check whether software works the way we want and make changes. Coding bugs & lapses must be removed before the deployment. Thus, by testing, we ensure that software requirements are met.
Stage 5
Training, Documentation & Deployment
The CyberCraft team prepares documentation and trains the client on using software before the product goes live. We create user manuals or guides that simplify the use of the software. Data and components are moved to production – depending on the project complexity and peculiarities, release could be straightforward or staggered (divided into stages).
Stage 6
Maintenance
The real-world feedback on the product's performance, as well as changes in market conditions may require scaling or additional upgrade of the functionality. Our team makes every effort to support the client and be on hand to refine the solution.
Feedbacks
We approached CyberCraft to help us create a consumer-facing cross-platform mobile application to help forgetful people with gift ideas and reminders. They quickly assembled a team of sharp developers, worked through a design brainstorming exercise based on our initial sketches, and built a working application. During the course of the project, the team uncovered several use cases that we hadn't anticipated and built creative solutions for them. I have recommended Cybercraft to other Bay Area companies!

Jay Moorthi
Co-founder at SolanoLabs
Our projects
Our custom software development
projects
We are proud to have helped numerous companies in eCommerce, real estate, e-learning, finance, and other industries achieve their software development goals. Our case studies demonstrate that hiring our custom software developers is a safe bet for businesses looking to improve their operations and drive growth. With our focus on quality, performance, and client satisfaction, we're confident that hiring our custom software developers is the right choice for businesses of all sizes and industries.
Request a quote
Questions
Popular FAQs
What are the advantages of Custom Software Development?
Custom software development offers several advantages over off-the-shelf software solutions, including tailored solutions to specific business needs, scalability, integration, security, and cost-effectiveness.
Here are some of the main advantages:
Tailored to specific business needs: Custom software is designed to meet the unique requirements of a business.

Scalability: Custom software can be designed to scale with a business, whether that means supporting more users or processing more significant amounts of data.

Integration: Custom software can be integrated with existing systems, such as CRMs or ERPs, providing a seamless workflow for users.

Security: Custom software can be built with safety in mind, ensuring that sensitive data is protected from external threats.

Competitive advantage: Custom software can give businesses a competitive edge by providing unique features and functionality not available in off-the-shelf software.
How much does it cost to build Custom Software?
The cost of building custom software can vary widely depending on the project's complexity, the technology stack used, the development team's size, the development team, the location of the development team, and many other factors. The cost of custom software development can range from tens of thousands of dollars to millions of dollars. Working with an experienced software development company or consultant is essential to get an accurate estimate for your specific project.
How to hire a Custom Software Development Team?
To hire a custom software development team, you should define your project requirements, look for relevant experience, check portfolios and references, evaluate communication and project management skills, consider the team's culture and values, and finalize the contract and project details. The key to hiring a successful custom software development team is to do your research, evaluate your options carefully, and select a team that can deliver a high-quality product within your budget and timeline.
What is CyberCraft process for Custom Software Development?
CyberCraft is a software development company that specializes in custom software development for a wide range of industries.
Here is an overview of the CyberCraft process for custom software development:
Project discovery and analysis: In the initial phase of the project, the CyberCraft team works closely with the client to understand their requirements and business objectives. 

Solution design and architecture: Based on the findings of the project discovery phase, the CyberCraft team creates a detailed design and architecture plan for the software. 

Software development: The actual development of the software is done by the design and architecture plan. The CyberCraft team uses an Agile development approach, which allows for flexibility and adaptability as the project progresses.

Quality assurance and testing: To ensure the quality of the software, the CyberCraft team performs thorough testing and quality assurance throughout the development process. 

Deployment and support: Once the software has been developed and tested, the CyberCraft team deploys it to the client's environment.