About Us
Scale fast

with our MVP software development
CyberCraft can provide your company with a talented, highly experienced and skillful team, which helps you design, develop, and launch a product with just enough features for early users. We build MVPs that reduce time-to-market and provide the basis for full-scale software products. We will help you get valuable feedback from the market and release your product in the market as soon as possible. Get a Minimum Valuable Product to collect first feedback, validate assumptions, and pitch your idea to investors.
Why us?
Our Custom MVP software development services
World-class tech talent
We hire only specialists, who have a deep technical understanding of our client's needs. And with our leadership at the helm of each project, we are able to maintain an excellent track record of practicing modern business thinking to drive results.
Quick and easy start
We go the extra mile to perform in-depth research and strategic planning to make MVP development successful. We always focus on building the right team. You can be sure that work on your project will start very quickly.
Time and cost savings
With the assistance of CyberCraft company, you can create exceptional products without spending time and money on redundant features. Ensure idea viability without investing a lot of money in developing a full-fledged product.
Ongoing improvements
Our MVP development company ensures continuous and consistent improvement on first cut products to blend in with new features. We will help you prioritize pain points to be solved in the primary product and create a plan for the project scaling.
Expertise in different domains
We partner with companies across different verticals, including eCommerce, real estate, e-learning, healthcare, and many others. Our MVP software development team can provide you with experts who have built software products for different industries.
Lifelong tech support
CyberCraft offers all the necessary technical support required for smooth product performance and scalability. Even after the product launch, our MVP development consultants help to resolve any issues that may occur.
Our Clients
Client Value & Trust
CyberCraft can provide your company with a talented, highly experienced and skilful dedicated development team. With our team extension services, you may enhance your development skills, get new technological experience, and create a great software product.
Their engineers are very knowledgeable and experienced. I'm very satisfied with the quality of their work.

Sam Merry
Principal Architect, Polymorph
CyberCraft Inc.'s resources completed every task assigned to them and delivered high-quality work. The team met all of the client's requirements.

Jukka Katajaharju
COO & Co-Founder, Codemate
We are very satisfied with the code quality and dedication of CyberCraft employees to our project.

Taras Matselyukh
CEO& CTO at OPT/NET BV
Benefits
MVP software development Benefits
Bulletproof Your Idea. An MVP can assist you in determining how well your main features address users problems it allows you to test your business concepts.
Faster Time to Market. MVP development goes rapidly and iteratively. It enables advertising a product and finding users at an early stag.
Cost-Effective. MVP's cut costs by focusing on core functions, saving resources and suiting startups.
Competitive Advantage. Leading with a functional solution grants a competitive edge, enabling user feedback and pre-emptive improvements.
Minimal Risk. Launching an MVP does not require much time or a significant amount of resources.
Real-life Testing. An MVP can show if your product works in a real-life situation and meets users' expectations.
Resource Allocation. By developing an MVP, you allocate resources efficiently, focusing on the most critical features.
Ready to build
MVP for your project

?

Schedule a call for an individual analysis of your request and see how we transform your idea into a successful solution!

Schedule a call
How we build MVP software
Stage 1
Market Research
On this stage we collaborate with you to crystallize your concept and gain a deep understanding of your target audience. Our experts conduct comprehensive market research, analyzing trends and competition, to refine your idea and align it with real-world opportunities.
Stage 2
Feature Prioritization
Drawing on our experience, we work closely with you to identify the core features that will make your MVP impactful. Through careful evaluation, we prioritize these features to ensure the final product resonates with users.
Stage 3
Design and Prototyping
Our skilled design team translates your vision into tangible mockups and interactive prototypes. These visuals map out the user journey and ensure a seamless user interface that captivates your audience.
Stage 4
Development
Using the latest development tools and technologies, our engineering team transforms the design into a functional MVP. We focus on creating a solid foundation that embodies your idea's essence.
Stage 5
Testing and Iteration
As the launch approaches, we ensure everything is in place for a successful introduction to the market. Post-launch, we closely monitor user interactions, gather usage data, and collect feedback, using these insights to plan the next steps for your MVP's evolution
Stage 6
Maintenance
The real-world feedback on the product's performance, as well as changes in market conditions may require scaling or additional upgrade of the functionality. Our team makes every effort to support the client and be on hand to refine the solution.
Services
MVP Software Development Services
We build MVPs that reduce time-to-market and provide the basis for full-scale software products. Eagerness to adopt technology while reducing its cost and complexity makes our engineering team your reliable technology partner.
Get Started
Custom MVP Development
We develop scalable and customized MVP solutions for all businesses regardless of size and industries. Our experienced team applies the latest web and app development techniques to help you ensure the best results via effective IT solutions. CyberCraft deliver both scalable and effective custom solutions to match your needs.
MVP Mobile App Development
CyberCraft uses the latest tech stack to deliver scalable and robust MVP mobile apps. You will save costs on mobile app development by creating a cross-platform mobile app, which perfectly works both on iOS and Android phones. We offer MVP app development from scratch for startups and existing businesses.
MVP Prototype Designing
MVP prototype design is an interactive visualization of the intended solution which will show the business flow of a future product. At CyberCraft we create smooth and seamless prototype designs by leveraging the latest UI/UX tools and technologies to accelerate your business growth.
Single Feature MVP
Our experts are ready to make designing and iterating one killer feature that stands out from the rest. This provides a clear understanding of what the product is meant for.
Moving from MVP to a full-scale product
We help you transform your MVP into a full-scale, robust digital product power-packed with exclusive features and functionalities.
MVP Consulting for Startups
Our MVP specialists help you conceptualize your idea and optimize money and time by effectively constructing MVP model solutions. We provide a detailed plan on how to create an MVP.
Stack
Technical Stack
Our experienced engineers employ the latest technologies, frameworks, and components to create solutions that combine a strong easy-to-use modern design with high performance
Backend
Frontend
Mobile technologies
Database
Infrastructure
Backend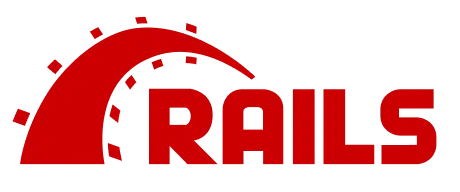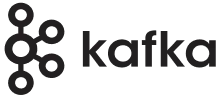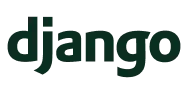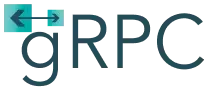 Frontend




Mobile technologies




Database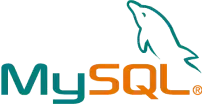 Infrastructure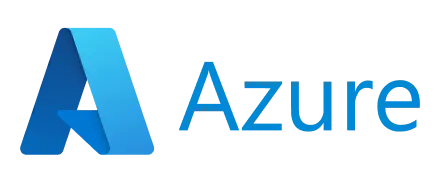 For Whom?
We build MVP software for
We help startups, SMBs and enterprises validate business ideas promptly roll out key software features, save time and budget and get quick payback.
At CyberCraft we build MVPs that reduce time-to-market and provide the basis for full-scale software products.
Schedule a call
MVP development for Enterprises
Providing MVP development services for large businesses we focus on the specifics of corporate requirements.
MVP development for Small and medium businesses
We offer end-to-end MVP development to SMBs. We help you quickly validate business ideas, so you understand the market better, save time and budget.
MVP development services for startups
With CyberCraft, you get access to the top software engineering talents from the very beginning all the way to the end result. We are here to connect your initial idea to the final product. Get fast-track your startup launch with our MVP development team.
MVP models
Our engagement models
MVP development from scratch
At CyberCraft, we build innovative MVP products from scratch. We receive only an idea and a set of requirements from our customers and develop profitable projects. We keep our clients updated about the development process at every sprint. Each product we develop goes under strict quality checks before deployment. Build your project from scratch making the right steps to sustainable development.
Dedicated MVP development team
CyberCraft can provide your company with a talented, highly experienced and skilful MVP dedicated development team. With assistance of seasoned professionals, you can maintain direct control over the development process and achieve prominent results. Our MVP dedicated team of developers will help you to complete your software project on time and within budget.
Success cases
Our MPV development
projects
Since 2012, we have delivered 30+ software development projects from scratch across different industries and business types.
We receive only an idea and a set of requirements from our customers and develop profitable projects. Our case studies prove that hiring MVP software developers with CyberCraft is a safe bet for eCommerce, real estate, e-learning, healthcare, and other companies. We offer to assemble a team of high-performing engineers specifically for your project. Regardless of its complexity, CyberCraft will involve developers capable of building cost-effective, result-oriented, and code quality-driven solutions.
Request a quote
Questions
Popular FAQs
How to create an MVP for startups?
To create an MVP for startups:
Identify the problem the product is solving and the target market

Define the core features that are necessary to solve the problem and attract early adopters

Prioritize and simplify the features to create the MVP

Build a prototype or a minimal version of the product

Test the MVP with early adopters and gather feedback

Use feedback to iteratively improve the product and add new features

Repeat the testing and improvement process until the product is successful.
Note: The goal of the MVP is to validate the concept as quickly and inexpensively as possible.
What are the key features of an MVP?
An MVP (Minimum Viable Product) is a simplified version of a product with core features aimed at addressing the main user need. Its key features are:
Essential Functions: Focus on the core purpose and value of the product.
Simplicity: Keep design and features simple.
Speed: Develop and launch quickly.
Feedback: Gather user feedback early for improvements.
Hypothesis Testing: Validate assumptions and user behavior.
Iterative: Plan for continuous enhancements based on feedback.
Cost-Efficient: Use minimal resources to validate concept.
Scalability: Design for potential growth.
Metrics: Define measurable success criteria.
Market Testing: Assess market viability.
Clear Communication: Users know it's an early version.
MVPs help validate ideas efficiently and guide product development based on real-world insights.
How to choose the relevant MVP development service?
Choosing the right MVP development service is crucial for the success of your project. Here's a step-by-step guide to help you make an informed decision:
Define Your Requirements: Clearly outline your project's requirements, including features, functionalities, target audience, budget, and timeline. Understand what you need from the MVP development service.
Research and Shortlist: Research various MVP development services. Look for companies or agencies with experience in your industry or similar projects. Consider factors like reputation, client reviews, and their portfolio.
Expertise and Technologies: Ensure the service provider has expertise in the technologies required for your project. Check if they have experience with relevant programming languages, frameworks, and tools.
Communication and Collaboration: Effective communication is vital. Evaluate how responsive and proactive the service provider is during initial interactions. A collaborative approach will lead to better project outcomes.
Portfolio Review: Review their portfolio to see if they have successfully delivered similar MVPs. This will give you an idea of their capabilities and the quality of their work.
Client References: Request references from past clients. Reach out to these clients to inquire about their experiences, the service provider's reliability, and the overall satisfaction with the project.
Scalability and Future Development: Ensure that the MVP development service has the capacity to handle potential scalability and future development needs as your product grows.
Budget and Pricing: Get detailed pricing information. Compare the cost with the services offered and the value they can bring to your project. Keep in mind that the cheapest option may not always be the best.
Contract and Terms: Carefully review the contract and terms of engagement. Pay attention to milestones, deliverables, intellectual property rights, and any potential hidden fees.
Support and Maintenance: Inquire about post-launch support and maintenance services. A reliable partner should offer assistance in case of issues or updates.
Transparency and Flexibility: Look for transparency in how they manage the development process. Flexibility in adapting to changes or unforeseen circumstances is a valuable trait.
Comparison and Decision: Compare your shortlisted options based on the factors mentioned above. Consider not only the technical aspects but also how well they align with your project's vision.
Making an informed decision will help you find an MVP development service that aligns with your project's goals, leading to a successful and efficient MVP launch.
What is the typical development timeline for creating MVP software?
Typical development timeline for an MVP software:
Planning and Requirements (1-2 weeks): Define scope and features.
Design (2-4 weeks): Create UI/UX designs.
Development (6-12 weeks): Build core functionalities.
Testing (2-4 weeks): Identify and fix issues.
User Feedback (2-4 weeks): Collect insights and iterate.
Refinement (2-4 weeks): Implement changes.
Final Testing (1-2 weeks): Ensure readiness for launch.
Preparation and Launch (1-2 weeks): Ready for public release.
Post-Launch (Ongoing): Monitor and support.
How Much Does It Cost to Build an MVP?
The cost to build an MVP (Minimum Viable Product) can vary widely based on factors like complexity, features, team size, and location. A simple MVP might cost around $5,000 – $20,000 with a freelancer, while more complex projects with agencies or larger teams could range from $20,000 to $150,000 or more. It's important to get detailed quotes and consider the expertise needed for your specific project. An investment in a well-executed MVP can bring valuable insights and user feedback.