Our custom app development team worked for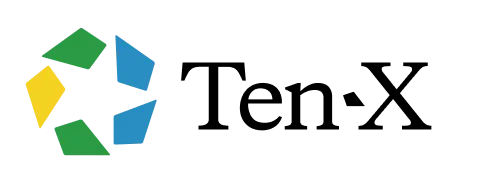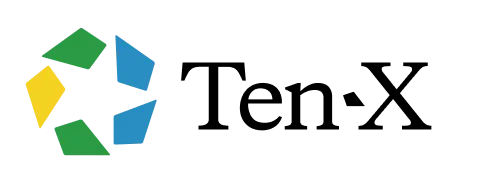 What we offer
Custom mobile app development
CyberCraft is a leading custom mobile app development company that partners with fast-growing enterprises to streamline business processes and create innovative solutions. Our expert team builds intuitive and engaging mobile app interfaces, providing a wide range of tailored mobile application development services to drive growth and success.
Why Us
Why
hire mobile app developers

with CyberСraft?
Wide domain expertise
CyberCraft custom mobile app developers can provide you with different experts, namely business analysts, designers, developers and project managers with a wealth of experience in FinTech, Real Estate, EdTech, and other industries.
Quick and easy start
We know the strengths of each of our specialists. We always quickly and efficiently select the necessary experts for a particular project. We always focuses on building the right team. You can be sure that work on your project will start very quickly.
Great team supervision
With the assistance of CyberCraft company, you can transfer your internal expertise for the first alignment of remote specialists with your in-house team, striking a balance between our team supervision and your overall process management.
Customized Solutions
We understand that every business has unique needs and requirements. Therefore, we offer customized solutions tailored to each client's specific needs. Our software development process is designed to deliver top-notch software solutions.
Competitive Pricing
We offer affordable, top-quality custom mobile development services. We carefully assess your project requirements and assemble a team that is best suited to your needs. We help optimize budget to ensure that you get most value for your investment.
IP rights & data protection
All confidential and sensitive information is protected. We sign an NDA and establish the necessary procedures and mechanisms for ensuring complete IP rights & data protection.
Services
Our
Custom

Mobile Application Development Services

Sinse 2012 our company has been providing mobile app development services to businesses, helping them streamline their processes and expand their reach to multiple platforms. Our full-cycle mobile development services cover everything from idea to post-release maintenance. We specialize in equipping our apps with custom functionality and unique user experiences to ensure the success of our clients.

Get Started
iOS App Development
Our iOS Application Development services are focused on building high-performing native apps that meet the latest quality standards for iOS devices. We follow the best practices to create secure, stable, and resource-efficient applications that are compatible with a wide range of Apple devices. We strive to deliver iOS apps that offer a seamless user experience and meet your business requirements.
Android Application Development
Our Android development services are designed to help you conquer the world's most popular operating system. We carefully select the latest technologies to ensure quick time-to-market and excellent performance on all the predominant software versions. Our team of experts specializes in creating native Android apps that are highly competitive and offer a good ROI. With our expertise in Kotlin and other advanced technologies, you can be assured of a highly functional and visually appealing app that meets your business requirements.
Enterprise Mobile App Development
Enterprise mobile app development involves the use of various technologies and tools to develop custom solutions that address specific business requirements. Our team of experts specializes in creating customized mobile applications that cater specifically to your business needs, providing you with a seamless and secure solution that integrates with your existing enterprise systems.
Cross-platform Application Development
Creating mobile applications that can function across various platforms and operating systems, including iOS and Android, is made possible through the utilization of cross-platform app development frameworks. By writing code once and deploying it across various platforms, we eliminate the need to create separate code for each one.
Native Mobile App Development
Our team of mobile app developers has the expertise to create engaging and intuitive native apps that run seamlessly on both Android and iOS systems. We cover the entire lifecycle of your development project, from design and development to app store launch and version upgrades.
Mobile App Integration
Our team of developers has experience working with a variety of APIs, enabling us to seamlessly integrate mobile applications with third-party apps and back-end systems. We provide assistance in integrating your current CRM and ERP systems with mobile applications to optimize workflows and exchange data more efficiently. This integration ensures that your business processes run smoothly, enhancing productivity and reducing the risk of errors.
Mobile Application Support and Maintenance
Mobile Application Support and Maintenance is a crucial aspect of mobile app development that focuses on ensuring the smooth and uninterrupted functioning of mobile applications post-deployment. It involves various activities such as bug fixing, performance optimization, security updates, and feature enhancements to ensure that the app meets evolving user needs and stays relevant. Our Mobile Application Support and Maintenance services provide round-the-clock assistance and monitoring to ensure that your mobile application runs smoothly and consistently.
Mobile App Development
We provide custom app development services for
CyberCraft's mobile application development services benefit businesses of all sizes, from startups to large companies. Our solutions are tailored to meet each organization's specific needs and requirements, providing a unique and high-performing software product.
Schedule a call
Startups
Our custom mobile app development services for startups help them enter the market with revolutionary products while saving on development costs.
Small & middle-sized companies
We offer customized software solutions that help small businesses save time and money by automating manual processes, and assist medium-sized businesses in achieving growth with complex mobile app solutions.
Enterprises
Our custom mobile application development services cater to large enterprises seeking solutions to their pressing issues, such as inefficient time management, financial and business resource management.
Stack
Technical Stack
Our experienced mobile application developers employ the latest technologies, frameworks, and components to create solutions that combine a strong easy-to-use modern design with high performance
Backend
Mobile technologies
Frontend
Databases
Infrastructure
Backend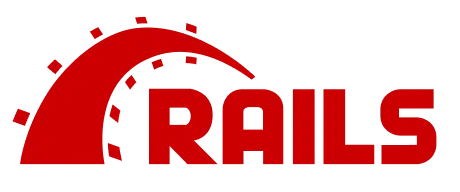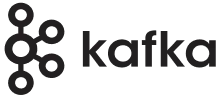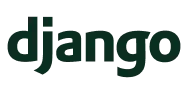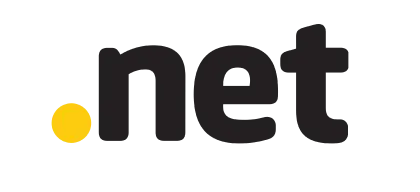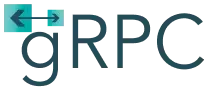 Mobile technologies





Frontend




Databases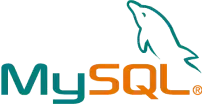 Infrastructure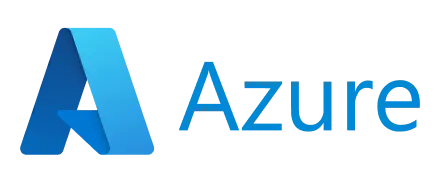 Looking for
custom mobile app development

services?

Schedule a call to discuss everything you need to know about how to hire mobile app developers!

Schedule a call
Build a custom mobile app development team
Stages of custom mobile application development service in CyberCraft
Stage 1
Research & requirements analysis
We find out what product you want to create. Is your idea unique? How can we improve it and create an app that is better than competitors? Choosing the right strategy is crucial for digital products. Such an approach helps to define the target audience. At the same stage, we decide which platform suits your needs. Cybercraft's team can create both native and cross-platform applications.
Stage 2
UX/UI design
An enjoyable user experience supplemented by comprehensible navigation and attractive visual elements contributes to the popularity of an app. UX/UI design comes to life in three stages. At the first stage, we create a journey map of the user. It explains the user flow or navigation through an app.When this stage is finished we move further – designers work on Wireframes. The prototype that should be created includes a structure with different elements, the connection between them, and hierarchy. It is positioned as the backbone for an app. The last stage is the creation of the design including all visual elements, animations, and screen transition. When a design is prepared it's time to conduct user testing to improve an app and correct existing mistakes.
Stage 3
Final setup & development
The mobile development is based on Agile methodology with iterations that last on average two weeks. To set up the project dedicated to mobile app developers create a repository, use Continuous Integration and different beta distribution tools. A code architecture, libraries, and Software Development Kits should be chosen at this stage. Also, developers deal with Integrated Development Environment.
Stage 4
Publishing the mobile app on Apple Store & Google Play
We can assist you in uploading an app on Google Play or (and) Apple Store. This stage is critical. To do it in the right way you should be familiar with legacy issues, prepare marketing materials, and create a sharp description with the list of benefits for potential users.
Stage 5
Post-development maintenance
Our team can detect problems and crashes with the help of monitoring tools, analyze statistics, and take into consideration market changes to plan any improvements. According to feedback, our team can make simple improvements or further development of an application at this stage. If you're looking for custom mobile app development services, CyberCraft can be your reliable partner. Move further to find out the advantages of this cooperation!
Feedbacks
We approached CyberCraft to help us create a consumer-facing cross-platform mobile application to help forgetful people with gift ideas and reminders. They quickly assembled a team of sharp developers, worked through a design brainstorming exercise based on our initial sketches, and built a working application. During the course of the project, the team uncovered several use cases that we hadn't anticipated and built creative solutions for them. I have recommended Cybercraft to other Bay Area companies!

Jay Moorthi
Co-founder at SolanoLabs
Our projects
Our Custom Mobile App Development
projects
We are proud to have helped numerous companies in eCommerce, real estate, e-learning, finance, and other industries achieve their software development goals. Our case studies demonstrate that hiring our custom mobile app developers is a safe bet for businesses looking to improve their operations and drive growth. With our focus on quality, performance, and client satisfaction, we're confident that hiring our custom web developers is the right choice for businesses of all sizes and industries.
Request a quote
Questions
Popular FAQs
How to hire mobile app developers?
When hiring mobile app developers, it's important to follow these steps:
 Define your project requirements and goals.

Look for mobile app development companies or freelancers through online platforms, referrals, or job portals.

Evaluate their experience, skills, and portfolio to ensure they have the expertise required to complete your project.

Check their references, reviews, and ratings to ensure they have a good reputation and can deliver quality work.

Conduct interviews and ask technical questions to assess their communication, collaboration, and problem-solving skills.

 Agree on the project scope, timeline, budget, and payment terms in a written contract.
How much does it cost to develop a mobile application?
The cost of developing a mobile application depends on various factors such as the app's complexity, features, platform, technology, and location. Here are some estimated costs:
Simple mobile apps can cost between $5,000 to $20,000.

Medium-complexity mobile apps can cost between $20,000 to $50,000.

Complex mobile apps can cost between $50,000 to $150,000 or more.

Enterprise-level mobile apps can cost over $500,000.
These are rough estimates, and the actual cost can vary depending on the project requirements and the app development team's experience and expertise.
What are the benefits of using enterprise mobile app development services?
Enterprise mobile app development services offer several benefits, such as:
Customized solutions that cater to specific business needs and requirements.

Enhanced productivity and efficiency through automation, collaboration, and data analysis.

Improved customer engagement and satisfaction through personalized experiences and real-time feedback.

 Better data security, compliance, and governance through advanced security protocols and policies.

 Reduced operational costs and increased revenue through process optimization, innovation, and growth.
Why do you need to outsource mobile app development?
Outsourcing mobile app development can provide several benefits, such as:
 Access to a wider pool of skilled and experienced developers who can deliver quality work at a lower cost.

 Reduced time-to-market through faster development, testing, and deployment cycles.

Flexibility to scale up or down the development team as per the project needs and budget.

 Better risk management through shared responsibility and accountability for the project's success.

Focus on core business functions and competencies while leaving non-core functions to outsourcing partners.