Our сlients are our partners




















About Us
Application Maintenance & Support
Enhance business productivity with CyberCraft's top-notch application maintenance and support services. Our customer care team is ready to assist you with offshore software maintenance needs, whether you need to scale your project, implement new features, or modernize legacy code. Our goal is to enhance and prolong the lifespan of your solution.
Why Us
Advantages of application maintenance & support provided by CyberCraft
Fast reaction
Rest assured, your organization's issues will receive urgent attention to prevent potentially costly and stressful technical problems. It can help avoid larger, more serious issues that could negatively impact your business in terms of money, resources.
Quick and easy start
We know the strengths of each of our specialists. We always quickly and efficiently select the necessary experts for a particular project. We always focuses on building the right team. You can be sure that work on your project will start very quickly.
Great team supervision
With the assistance of CyberCraft company, you can transfer your internal expertise for the first alignment of remote specialists with your in-house team, striking a balance between our team supervision and your overall process management.
Cost-saving solution
By disabling unnecessary features, you can reduce your app maintenance costs while simultaneously simplifying and streamlining its overall structure. This enhances the ease of support and improves user satisfaction.
Monitoring 24/7
Our app maintenance and support team works diligently every day to identify and address any backlog of bugs as swiftly as possible. This approach protects your business from security threats and attacks.
IP rights & data protection
All confidential and sensitive information is protected. We sign an NDA and establish the necessary procedures and mechanisms for ensuring complete IP rights & data protection.
Services
Professional Application
Maintenance & Support

Services

Our application maintenance services cover a wide range of issues including legacy software, network performance, application scalability, and security, ensuring prevention and resolution of problems. With our extensive knowledge of technologies, we offer infrastructure modifications and cybersecurity updates to help businesses stay secure and up-to-date.

Get Started
Mobile Application Maintenance
Our comprehensive mobile application maintenance and support services help you boost business productivity and stay competitive by adapting to the latest technological advancements.
Web Application Maintenance
Leverage our web application maintenance services to maintain and improve your existing web apps, ensuring longevity and functional enhancements.
Performance Monitoring
Ensure higher application performance by addressing maintenance and monitoring issues, resolving bottlenecks, and proactively considering customer feedback.
Application Re-engineering
Our re-engineering services are designed to help you modernize your legacy applications and transform them into state-of-the-art software that meets the demands of today's digital landscape. Our team of experts works closely with you to understand your specific needs, and then creates a tailored plan to update and enhance your legacy applications, while preserving the integrity of your existing data and workflows. With our re-engineering services, you can improve application performance, scalability, and maintainability, while reducing costs and improving your bottom line.
Application Integration
Our integration solutions are designed to provide your organization with a comprehensive and streamlined approach to managing your business applications and data. By seamlessly integrating your systems, we can help you achieve greater efficiency, reduce manual errors and streamline workflows, resulting in improved productivity and faster time-to-market. Our team of experts works closely with you to understand your specific needs and develop a customized integration strategy that aligns with your business goals. We employ the latest technologies and best practices to ensure that your systems are integrated in a secure and reliable manner, minimizing downtime and ensuring data accuracy.
Application Support
Our application support services modules help you identify issues and locate vulnerabilities before they occur, ensuring consistent delivery of value and adding to your organizational efficiency. We provide solutions that address your specific needs, allowing you to focus on your core business and maximize your resources.
Application maintenance & support
We provide application maintenance & support for
Our advanced IT support and maintenance services are designed to enhance the performance of business-centered applications, serving both aspiring startups and established enterprises.
Schedule a call
Startups
Our experts will assist your startup by analyzing source code, optimizing back-end functionality, and adding new features to your digital product.
Small & middle-sized companies
Our competent technical team will maintain and support your business application, empowering your small or medium-sized company to tackle complex business challenges and streamline operations.
Enterprises
We offer comprehensive application maintenance and support services to big companies and enterprises. Our team covers everything from bug tracking to OS and server migration, including troubleshooting, bug fixing, system enhancements, product migration, and stability monitoring. We help ensure your solution stays competitive in a fast-changing tech landscape.
Are you looking to guarantee the
consistent functioning

of your app?

Our team of experts can deliver comprehensive support and maintenance services to assist you.

Schedule a call
Process of application maintenance & support
Our processes for top-notch maintenance & support
Stage 1
Review of the code
CyberCraft's team checks whether the code fits the project requirements and needs. To achieve this, we conduct deep research, including unit tests, evaluation of the code reliability and quality.
Stage 2
Working with Cloud
The main task is to analyze resource consumption. Our team finds out ways on how to optimize consumption. Also, we can manage the cloud resource.
Stage 3
Monitoring the infrastructure of an application
Any database or data storage should be monitored. Such an approach serves as a guarantee that everything runs smoothly. The same situation with cybersecurity to which we also pay enough attention.
Stage 4
Management and monitoring
An application must fit the regulations of different industries, so we scan and analyze it to ensure that this goal is achieved. Also, we give clients recommendations on how to work with vulnerabilities that were found.
Stage 5
Implementation of DevOps and CI/CD
Errors that appear after post-release are standard problems. To reduce their number and make any update more reliable, we use a wide set of tools - from test automation to containerizing apps.
Stage 6
Integrated testing, both manual and automated
The right combination of tests accelerates new releases, allowing us to find more bugs & fix them before the final delivery of the product.
Stage 7
Working with app security
The core requirement for any application is reliability. To achieve this, CyberCraft's team permanently upgrades security, paying attention to existing threats and vulnerabilities. Also, we run a misconfiguration diagnostic and implement different types of penetration testing. After the work is finished, clients receive extended reports with all vulnerabilities and steps that fix them.
Stage 8
Checking app performance
It's significant to carry out the testing related to application performance. Such an approach helps to avoid slowdowns or other problems that can worsen the user experience.
Feedback
We approached CyberCraft to help us create a consumer-facing cross-platform mobile application to help forgetful people with gift ideas and reminders. They quickly assembled a team of sharp developers, worked through a design brainstorming exercise based on our initial sketches, and built a working application. During the course of the project, the team uncovered several use cases that we hadn't anticipated and built creative solutions for them. I have recommended Cybercraft to other Bay Area companies!

Jay Moorthi
Co-founder at SolanoLabs
Our projects
Explore our
projects
Discover how CyberCraft has helped businesses like yours overcome technology challenges and drive growth. 

We receive only an idea and a set of requirements from our customers and develop profitable projects. Our case studies prove that hiring developers with CyberCraft is a safe bet for eCommerce, real estate, e-learning, fintech, and other companies.
Request a quote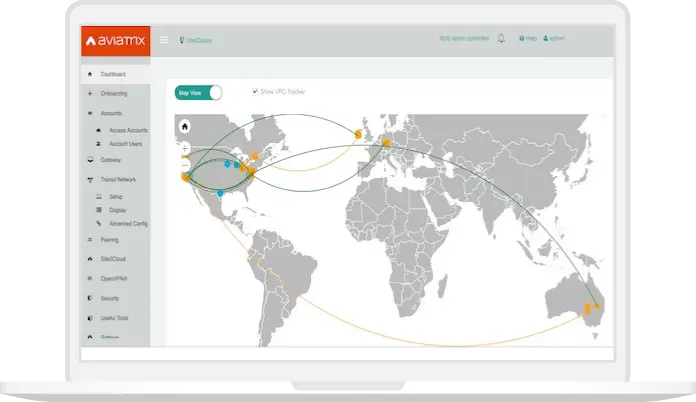 Multi-Cloud Networking Platform
AThe Aviatrix platform improves cloud security and compliance posture, providing companies with the visibility and control to operationalize multi-cloud.
Go to case study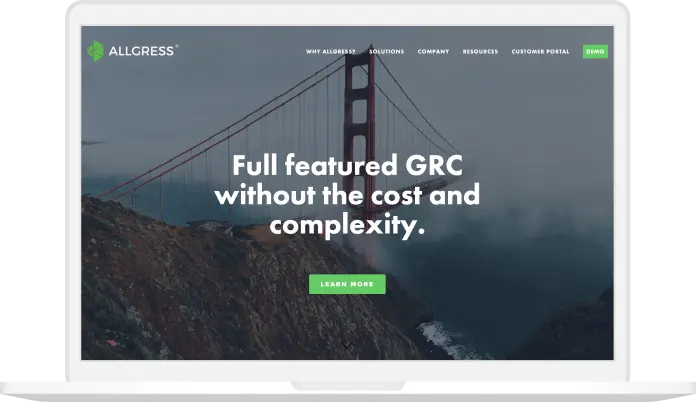 Governance, Risk Management & Compliance System
AAn AWS-certified & full-featured governance, risk and compliance platform offered by Allgress is suitable for enterprise and SMB.
Go to case study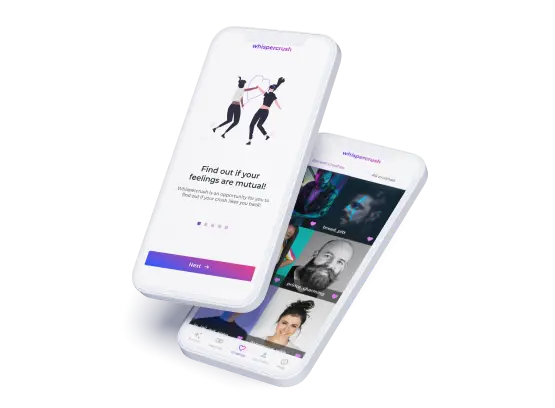 Web app that helps for those in love
AWhispercrush helps people to find out whether their crushes like them or not...
Go to case study
Questions
Popular FAQs
What is application maintenance and support?
Application maintenance and support refer to the ongoing activities and processes that are involved in the upkeep, enhancement, and continuous improvement of software applications. This includes fixing bugs, addressing security vulnerabilities, updating software versions, integrating new features, and providing technical assistance to end-users. The goal of application maintenance and support is to ensure that the software continues to function effectively, efficiently, and securely throughout its lifetime.
How much does cost application maintenance?
The cost of application maintenance can vary depending on various factors such as the complexity of the application, the size of the application, the technology stack used, the level of support required, and the location of the maintenance team. Generally, the cost of application maintenance is a recurring expense and is typically a percentage of the initial development cost of the application, which can range from 15% to 25% annually. However, the actual cost can vary greatly based on the specific needs and requirements of the business.
What does an application maintenance team do?
An application maintenance team is responsible for the ongoing support and maintenance of an application after its deployment. The team's responsibilities typically include:
Monitoring and managing the application's performance, including response times, resource utilization, and availability.

Identifying and resolving issues that arise, such as bugs, errors, and performance problems.

Implementing upgrades and patches to keep the application current with technology and security standards.

Managing the application's data, including backups, security, and privacy.

Providing technical support to users and addressing their questions and concerns.

Collaborating with developers and stakeholders to ensure that the application continues to meet business requirements and goals.

Documenting changes, updates, and fixes made to the application for future reference.
Overall, the application maintenance team's goal is to ensure the application's smooth and efficient operation, prevent downtime, and keep it up to date with the latest technologies and standards.
Why is application management important for the business?
Application maintenance is important because it ensures that an application remains functional, performs optimally, and meets the evolving needs of users and the organization. The maintenance process involves fixing bugs, identifying and resolving issues, updating software and hardware components, ensuring system security, and incorporating new features to improve the application's usability and user experience. By maintaining an application, businesses can avoid system failures and downtime, reduce the risk of security breaches, improve the overall quality of the application, and increase user satisfaction. It also helps to prolong the lifespan of the application and reduce the total cost of ownership.
What are the differences between IT support & maintenance?
IT support and maintenance are related but different concepts in the world of technology.
IT support refers to the services provided to address and resolve any technical issues that users may encounter while working with hardware or software. IT support includes tasks such as troubleshooting, diagnosing problems, resolving technical issues, and providing training to users. IT support can be offered remotely or on-site, and it's generally geared towards helping end-users solve problems quickly and efficiently.
On the other hand, IT maintenance involves the ongoing tasks necessary to keep IT systems and infrastructure running smoothly. These tasks may include updating software, maintaining hardware, and ensuring that backups and security measures are in place. IT maintenance is essential for preventing downtime and ensuring that systems remain reliable and efficient.
IT support is focused on addressing and solving technical issues as they arise, while IT maintenance is focused on proactively maintaining systems to prevent issues from occurring in the first place.