Dedicated Java development team
We help businesses to build robust & secure Java solutions. Hire experienced Java programmers in the shortest terms possible.
Create reliable cross-functional software solutions using Java. According to Statista survey, Java is one of the five most popular programming languages nowadays. The highest level of security and the ability to process large amounts of information are crucial for modern desktop, web and mobile applications. Thus, eBay, Alibaba, and Amazon hire Java developers to develop complex, stable and long-living projects. Web-based programs and services such as forums, online shops, surveys are based on this technology.
Hire Java developer: main requirements
Java software developers use various frameworks and libraries during a large software project. These are required skills for any decent Java software developer:
Five Keys
For high quality application
Knowledge of Spring MVC
Spring MVC is the most used Java framework as it is absolutely universal. In fact, this set of tools allows lead Java developer performing tasks of any complexity, from working with databases to software testing. Its main advantage is the MVC (model-view-controller) architecture. Thanks to it, designers can create and change app user interface without deep understanding of its business logics. Moreover, separate development teams can work on different parts of software simultaneously, speeding up the development process greatly.
JavaServer Faces (JSF) expertise
JSF is useful in backend development due to its possibilities in request processing. The main advantages of JSF are Oracle support, large amount of additional tools, good documentation and a friendly community. In general, if you need to quickly write a server-side app in Java, JSF is the best option.
Knowledge of major Java concepts & libraries
A full-stack Java developer not only knows how to use different libraries and frameworks, but also the inner architecture of the applet, how classes are implemented in the standard Java libraries, what algorithms and data structures are behind them. Finding Java software developers with such skills has to be high proirity for business.
Java EE development experience
Professional Java developers need to have skills writing Java Servlets & JSP pages. Moreover, they should know JEE internals such as memory management, classloading etc.
Expertise in Desktop App Development
Skills in using Swing/AWT component in code creation, creating Java JAR files and, in general, software development skills are essential for any Java developer. Entrust your project development to a senior Java developer who has significant knowledge in server applications, up-to-date technologies, various components & databases.
Hire Java Programmers easily
Java remains one of the most secure and stable languages aimed to handle the large amounts of data. It is compatible with other programming languages and can be used for complex software development projects. Are you interested in finding remote Java software developer and building your own development team fast? Then we're the right company to address.
Get a free consultation now!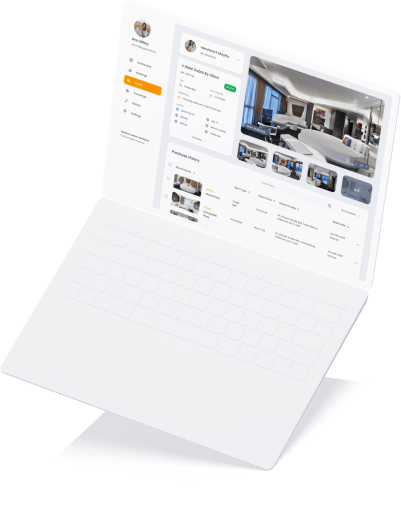 Why hire Java Developers with us?
If you're looking for Java developer for your application or software project, Cybercraft is at your service. By turning to us, you get a highly qualified and motivated team bringing into life all the project requirements. These are the main benefits of such collaboration:
First Benefit
Highly-qualified Java developers
Our experts will be ready to bring fresh & unique solutions into your project. You have the opportunity to hire specialists of different levels starting from junior Java developer to senior.
Second Benefit
Constant support & professional advice
At every stage of the recruitment & project development process, we will guide you ensuring maximum productivity & transparency of work. Thanks to our expertise in Java projects implementation, we provide valuable assistance to our clients.
Third Benefit
Customisation & security
We help building user-friendly applications to enhance the recognition of your business, services or products, enlarging your digital presence. Moreover, Java software products are more secure due to the language nature. This reduces risks of data losses and system damages.
Fourth Benefit
Portable & robust software solutions
One of the most important reasons of Java language popularity is the option to move software between platforms with no need of system redesign or code recompilation. This enable software migration between different platforms, making it highly flexible.