Professional JavaScript Developers
Create unique web applications & solutions to improve your business processes. Use our rich expertise in IT staffing to hire highly-skilled JS developers.
Did you know that JavaScript is currently the main language for web application development? In fact, it is supported by all major browsers and has numerous integration options.
Use powerful JavaScript technology to create software tailored to your requirements. With its help, you can make your web page interactive, user-friendly and attractive. We help you hire qualified JavaScript developers to create games, animated 2D or 3D graphics, or any other type of software you need.
Hire JavaScript Programmer: requirements
Professional full stack JavaScript developer should be able to accomplish a vast number of tasks. Thus, it is vital to hire the right candidate for your particular project. Down below are key skills you should pay attention to:
Five Keys
For high quality application
Skills in one or many frameworks like jQuery, AngularJS, React etc.
One of the most popular and time-tested JS libraries is JQuery which is a set of various plugins and extensions. To be exact, this framework makes web development faster and easier. Instead of writing everything from scratch, jQuery allows JS engineer to add complete modules, which can be then modified to a project. JQuery is useful when you need to add a countdown timer, an autocomplete search form or even a table that automatically rebuilds and resizes according to the content.
Considerable web development and coding experience (HTML, CSS, AJAX, JavaScript)
Any decent candidate needs JS programming skills, followed by understanding of SQL, ORM technologies, Javascript quirks & peculiarities. Tools like Grunt, Gulp amd Bower are also necessary while working on JS projects
Fundamental knowledge of CSS preprocessors
If used correctly, these tools can accelerate the development process. With their help, you can use features that aren't supported by your browser. Adding CSS Variables & other features becomes possible.
Expertise in back-end technologies (Node.js, Express.js, Horizon)
Any professional JavaScript developer must be proficient in back-end development. Knowledge of multiple of them is a valuable asset in JS development.
Deep understanding of code versioning tools
Git, Mercurial and SVN are several of them. Thus, multiple JS engineers can work on the same project simultaneously. Different edits are done, and no data losses or computer crash can happen.
Looking for Top JavaScript Developers?
If you need to build fast, responsive software solutions, JavaScript is a go-to programming language. Cybercraft has established a qualitative and long-term cooperation with many companies based in EU & USA. We provided them with qualified JavaScript developers soon after they turned to us. Numerous success stories of our clients speak for themselves.
Get a free consultation now!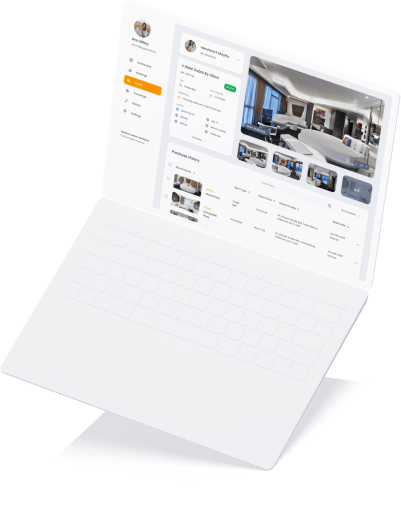 Benefits of choosing JavaScript Development Company
Customised software can become a powerful asset to your business. Improve your internal processes or external services delivery with our help. By turning to us, you get support by experienced IT experts on your way to success. Here are our main advantages:
First Benefit
Optimized project costs
No need to host your JS team as they will work remotely. This allows to minimize the employment expenses es such as taxes and maintenance fees. By setting your team with us, you can cut your development costs by 60%.
Second Benefit
Highly-skilled JavaScript developers
We offer you access to a huge pool of Ukrainian talents. Still, you can always evaluate the skills and expertise of candidates and choose senior JavaScript developer according to the project's requirements.
Third Benefit
Quick & efficient recruiting
You or your staff doesn't need to be involved in a time-consuming recruitment process. We help you on every hiring stage and further on. You can start working with your JavaScript software developers soon after you contact us.
Fourth Benefit
Client-centric approach
It is possible to hire JS developer only for a specific task, for the whole project, or establish a long-term partnership with JS programmers. We focus on your needs and build the cooperation strategy accordingly.