CyberCraft Gets Rewarded With a Prestigious Title
CyberCraft, trusted staff augmentation and a leading IT service provider from eastern Europe was endowed in Ukraine. Since their establishment in 2012, they are known to bring the businesses of their clients a level up with their IT outsourcing services.
Eugene Safronov, the CEO and Founder of the firm is a dynamic individual who is responsible to lead a team of amazing developers who offer a variety of services to the market. With a well-established reputation owing to its successfully implemented projects encourages GoodFirms to evaluate its well-known aids.
About GoodFirms' Process of Evaluation
GoodFirms conducts an evaluation process for all its registered companies. In this process, the companies enrolled are adjudged based on three important parameters which include subdomains like the performance of the company, client reviews, quality of service, etc. These three core parameters are:
Quality,
Reliability, and
Ability.
With the points the company receives, it gets an overall ranking in the respective services it provides. Subsequently, a ranking list is generated based on these results. Such a list helps the service seekers to find the company of relevance to the services they want to avail from the providers. Additionally, this platform aims to bridge the gap between the two- service providers and service seekers.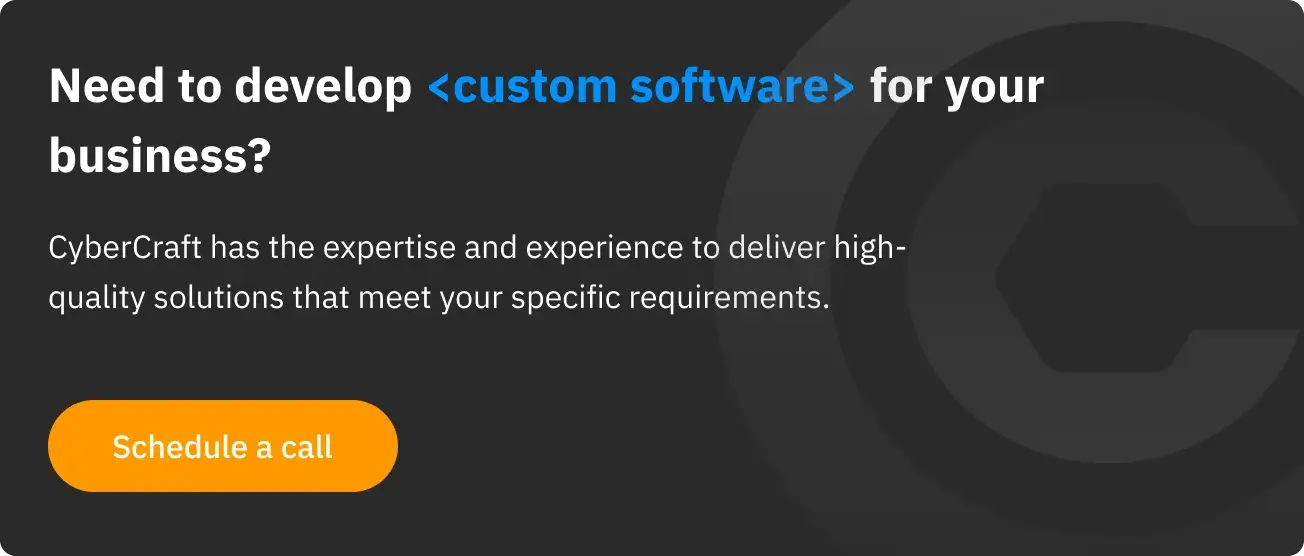 Adhering to is meticulous research process, GoodFirms evaluated the services of CyberCraft as well.
With a 100% focus on staff augmentation these days, the firm stands tall in delivering excellence. They provide their clients with well experienced and technologically advanced skill sets from all over the globe. The dedicated developers at the firm provide help to their clients in serving cost-effectively. They are known to deliver rapidly with ready to use products. Till date, with a very high rate of quality performance, they are even recognized in providing optimized solutions for their clients. They deploy various models of staff augmentation as per clients' requirements. All such exceptionally amazing outsourced services offered by the firm aid CyberCraft to shine among the top staff augmentation companies at GoodFirms.
Even, CyberCraft brings with it a wide range of benefits as a byproduct of choosing them. It includes higher flexibility, higher performance and time efficiency. They not only provide amazing developers but take upon them, the responsibility of delivering high-quality results. Hence, they gift their clients a less administrative hassle.
Additionally, CyberCraft helps its clients in integrating their websites with third-party organizations. Benefits of IT services offered by CyberCraft includes instant accessibility, higher consumer engagement, a faster checkout process, international reach in terms of accessibility. They even offer a great variety of payment methods. The scalable and reliable solutions offered by the team provided by CyberCraft lead them among the best IT services companies at GoodFirms.
About GoodFirms
Washington, D.C. based GoodFirms is a maverick B2B research and reviews firm that aligns its efforts in finding the top staff augmentation companies delivering unparalleled services to its clients. GoodFirms' extensive research process ranks the companies, boosts their online reputation and helps service seekers pick the right technology partner that meets their business needs.
About the Author
Anna Stark is presently working as a Content Writer with GoodFirms – Washington D.C. based B2B Research Company, which bridges the gap between service seekers and service providers. Anna's current role lingers her to shape every company's performance and key attributes into words. She firmly believes in the magic of words and equips new strategies that work, always in with ideas, something new to carve, and something original to decorate the firm's identity.