Hiring freelancers vs offshore development teams (part 1)
Hiring remote developers is a hot trend that has already turned into an industry standard. International giants like Adobe, Dell, Apple, Microsoft and many others save billions from onboarding remote programmers. According to Harvard Business Review, over 53 million people are involved in telecommuting in the US alone: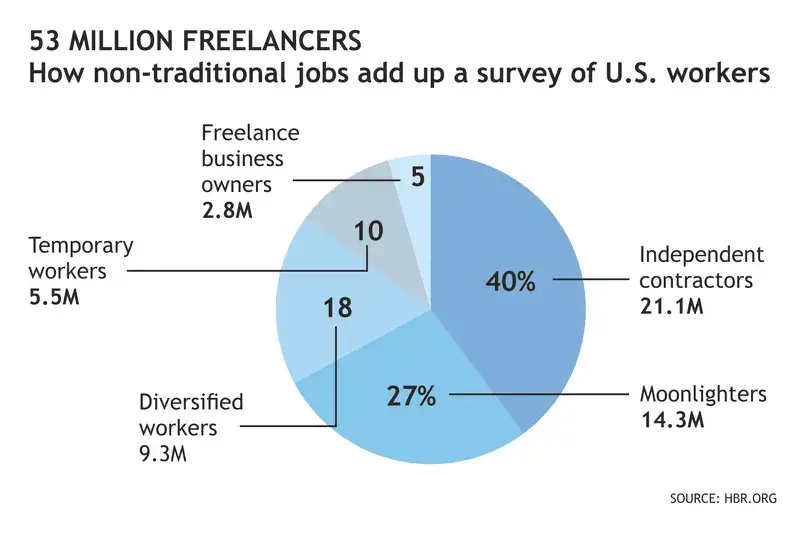 If you are thinking about delegating tasks to remote developers in order to stay competitive, then you have two options. You can either hire freelancers/ individual contractors or set up an entire offshore development team. Which model is better for your needs?
Hiring Freelancers / Remote Constructors
Hiring a freelancer is a good idea when the workload is not big and you need just one-two specialists for completing a task, i.e. a remote software developer or a designer. Or when you don't need them full-time, but on ad hoc basis. Let's compare the pros and cons.
Benefits
1. Significant cost reductions
By hiring remote programmers from certain countries, you can save up to 40%-60% of your budget. There is no need to pay for an employee's insurance nor buy expensive technical gadgets, i.e. laptops and smartphones. Also, you don't have to worry about office supplies, janitor services and utilities. The absenteeism rate is low, which means that you can save up to $1,800 per employee annually. According to Global Workplace Analytics, that's how much employers lose on unscheduled absences.
2. Huge talent pool
When switching to telecommuting, you get access to a huge talent pool, not only locally but also worldwide. Indeed, when you hire employees who have to commute to your office, you miss out on numerous opportunities outside your area. Telecommuting allows you to find a cream-of-the-crop remote programmer, designer or any other specialist from all around the globe.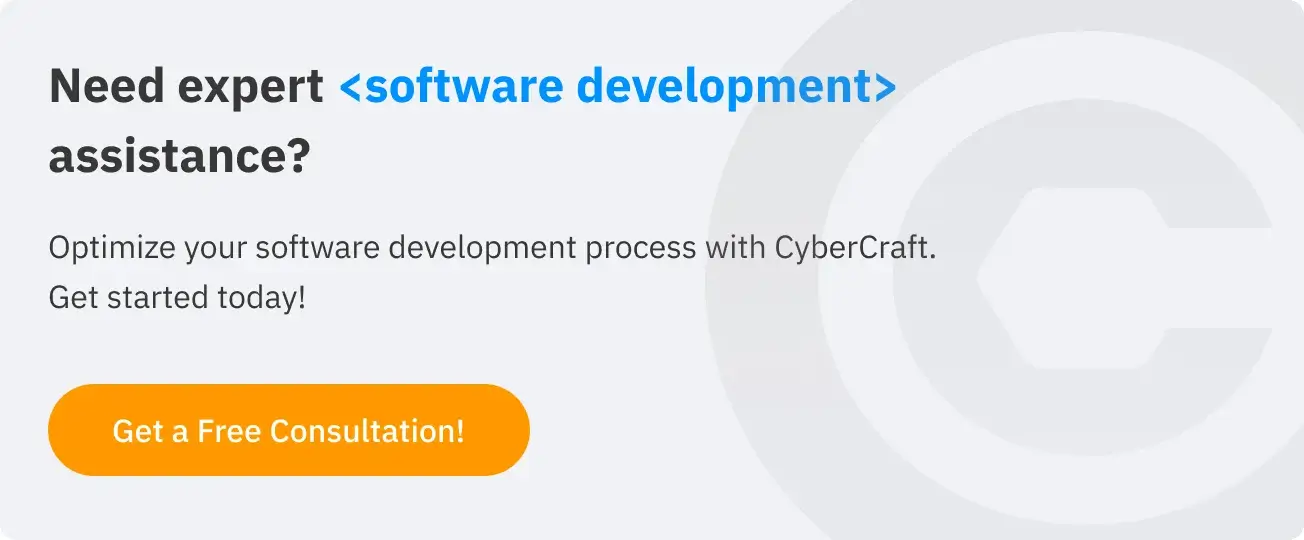 Risks
However, telecommuting is not only about benefits, especially when hiring remote freelance developers. In fact, you should be aware of the following difficulties before making a decision:
1. Isolation undermines growth
Communication is a foundation of personal relationships and an essential factor for transferring knowledge. During 40 hours a week spent in an office, employees not only work, but also learn new things and concepts. They get crucial understanding about a company's culture and strategies through casual conversations, which helps them grow.
But what if you have remote employees disseminated in different parts of the world? They are far from your team and from each other, and cannot just swivel their chair around to get immediate advice. As a result, people often feel isolated and have less motivation to learn and grow as professionals. Wondering whether modern tools like Google hangouts, Skype or Hipchat can improve it? Maybe, to some extent. But nothing will ever substitute face-to-face communication.
2. It's hard to choose the best talent
Hiring freelancers is twice as hard as hiring a person onsite. First, you need to know where to look for top-tier talent. Second, you should make sure that a candidate is a good fit for your company and is capable of performing your tasks.
When looking for the right employee, you have to navigate through the masses in order to find hidden gems. To do so, you can go with:
International Freelance Networks: marketplaces connecting contractors and employers worldwide. Many independent professionals use such networks to promote their services and get a job. Even though freelance networks offer numerous opportunities, they don't vouch for the quality of service.
Independent Consultants: individuals offering a variety of remote services. However, finding a premier specialist is a needle-in-a-haystack challenge. Indeed, you can identify low-qualified contractors by poor communication skills, but how will you identify a pro? That's the question you need to handle.
Another challenge is actually choosing a person for your project. A stellar remote developer should be an independent self-starter who strives for personal growth and has good time management skills. By conducting in-person interviews, you can identify such talents faster than when communicating by phone or via skype. Remote developers can easily make a good impression, but it doesn't mean that their skills are as brilliant as you expect.
3. Lack of control
In contrast to on-site employees whom you can easily control, remote contractors have more independence, which leads to three major problems.
First, there is no guarantee that they will show up for a meeting or deliver a project on time. Yes, freelancers may experience certain technical difficulties, i.e. their laptop dies or the internet connection breaks down. But quite often they just disappear and never show up in Skype.
Second, freelance contractors rarely care about your company reputation, which is not surprising as they hardly care about their own image. Freelancers never get involved into a team life-cycle, a process that helps individuals become a performing group and contribute to a company's development. A remote programmer just concentrates on a task, rather than on a company image.
Finally, personal income is the most important motivation for freelance contractors. Quite often remote developers work on several projects simultaneously, which negatively influences the quality. You cannot track whether they have other projects or not.
4. Blurred work-life balance causes personal burnout
Employees working from home face numerous distractions, and as a result, their work-life balance becomes blurred. Imagine, on any day they may have numerous tasks to fulfil: fix a car, drive children to school or help friends with some urgent problems. Therefore, individual contractors sometimes sacrifice their work for things that matter more for them. As a result, their productivity drops, but it is not the only problem.
A blurred work-life balance makes people burn out as they think about work 24/7. There is no clear delineation between being at work and staying at home, so it is hard to 'turn off' the work mode and just rest. So very often working-from-home employees burn out faster than those who work in an office.
5. Legal issues
When delegating tasks to freelance developers, there are certain legal issues to keep in mind. First, there is no guarantee that an individual contractor will not trade sensitive information to your competitors. Even if you have signed an NDA with your remote developer, there is a possibility that this person will use your intellectual property, i.e. a source code or expertise, for other projects. Since it is impossible to track such activity, you may lose important information and unwillingly give it to your competitors.
Second, a remote employee may agree to work on a prepaid basis and then get away with your money. Therefore, unless you are 100% sure that you've hired the best remote developer, you put your project at risk working with individual contractors.
The remote contractor model provides substantial cost reductions and an ability to choose from a global talent pool. However, the risks are numerous, so this model may be more suitable for short-term projects that don't require much effort and don't have much effect on your operations. If you would like to delegate a long-term project and avoid such risks, pay attention to the dedicated team model. In the next article we've gathered its pros and cons and a simple infographics comparing these two models – hiring freelancers and setting up a unified offshore team.