eCommerce development team
The dedicated software development team model can benefit any business. One of the main reasons is a very simple and transparent pricing structure. Also, this is related to accessing the best tech specialists in particular areas. So if you're interested in the efficient solving of this task, CyberCraft's team is at your service. Hire top ecommerce developers with our help. Use ecommerce development services to reach your goals.

eCommerce development - benefits
E-commerce is an internationally expanding and constantly growing market. As more businesses prioritize to invest in ecommerce software platforms, they need to focus on responding to customers' expectations. Hiring ecommerce developers offers multiple advantages over choosing traditional methods of trading goods and services – such as diversity of choice, speed of access, and convenience. By providing customers the possibility to buy goods and services online, company stays highly competitive in a dynamic business environment.
CyberCraft can help you with
First Service
Magento e-commerce development & design
Take advantage of dedicated Magento ecommerce development to increase the conversion rate and loading speed of your online store. Optimise the checkout process, improve design and overall performance of your ecommerce solution.
We hire Magento programmers to your needs. Due to their rich expertise with this #1 e-commerce platform and deep understanding of your business goals, your custom-hired top Magento developers will create a highly-profitable and engaging online solution tailor-made to your specifications.
Second Service
Website & app customization
We help you to personalize & add the online shopping cart feature to an existing online store. If you need just one designer to work on the shopping cart project as a part of your company, that is no problem. We adapt entirely to your needs.
Third Service
E-commerce mobile app development
Create your own mobile application to reach more customers and sell more easily. We put the pre-selected experts in e-commerce app development to your service. With their help, you can deliver scalable & bug-free solutions to your target audience. Stay available around-the-clock to your clients and offer them seamless user experience with our help.
Fourth Service
Migration to another e-commerce platform
If you feel like another platform fits better your business needs, we're ready to help. Whether you choose Magento, PrestaShop, OpenCart, WooCommerce or any other e-commerce platform, it's no problem for us to find the right ecommerce developers with needed knowledge and skills. Provide yourself with new features and business opportunities or solve the existing issues with dedicated experts.
Fifth Service
Integration of existing website with third-party solutions
This kind of intergration allows to improve the quality of customer experience, Add payment processing options, imaging or product catalog tools to your website. We find & hire e-commerce developers to deliver max quality results. With their help, you can make the integration process fast & efficient.
Sixth Service
Further maintenance and support
Even the smallest issues might affect your whole e-commerce business. Ensure proper functionning & high profitability of your software solution with the help of tech experts. We hire qualified programmers who will provide the necessary maintenance and support.
Doing A/B testing on pages, monitoring 404 pages and keeping track of how customers use your site is crucial to keep your site up & running. We're ready to help you with these and other tasks.
Find & hire the best eCommerce developers
Without relevant professional guidance, it is difficult to properly implement an e-business plan & security technologies to ensure the safety, privacy and effectiveness of your business.
Avoid these risks by working with solid professionals – partner with CyberCraft, and you will get consistency of quality and affordable rates. Our software development outsourcing company can assemble a dedicated development team of any size in 3-4 weeks.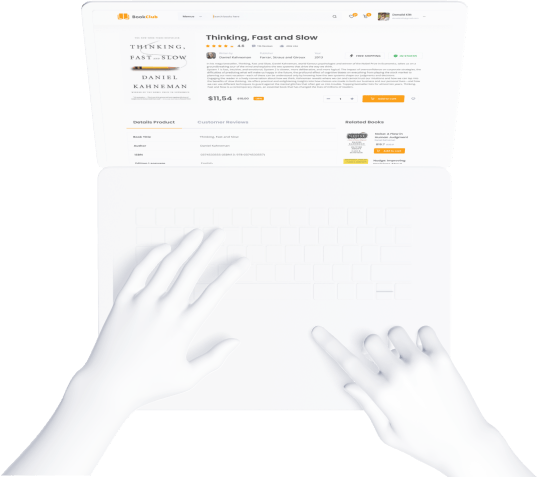 Benefits of e-commerce development
Instant accessibility
Consumer engagement
Fast checkout process
Variety of payment methods
International reach
Scalability & flexibility