Startup development team
The dedicated software development team model can benefit any business. One of the main reasons is a very simple and transparent pricing structure. Also, this is related to accessing the best tech specialists in particular areas. So if you're interested in the efficient solving of this task, CyberCraft's team is at your service. We build your own team of customly selected IT experts. Work with professionals & put your ideas into action.

How to find web developers for Startup
When launching a startup, it is crucial to hire a team of professionals who will help to reach your goals. According to a survey, 90% of businesses cited outsourcing as crucial to their growth. Members of a newly established startup development team need to be highly motivated and possess exceptional skills in order to lead the project towards its' successful completion. While hiring developers for a startup in house might be a time-consuming, tiring and expensive affair, there is a great alternative - outsourcing your project to a dedicated offshore development team. Such collaboration model becomes more popular due to its flexibility, cost efficiency and high quality of services.
Types of Startup services in CyberCraft
First Service
Back-end engineers
We help you to find web developers who are experts in data structures and efficient code writing. Having access to the pool of 100 000 tech talents in Ukraine, our experienced IT recruiters select candidates fitting perfectly your project needs.
Second Service
Front-end engineers
Benefit from a higher level of developers' dedication and retention rate. We help you hire specialists who will create design and product interface thinking from a user's perspective.
Third Service
DevOps engineers
Keep your deployment process as effective and transparent as possible while working with tech experts. Based on our recruiting experience of closing the toughest tech vacancies globally, we help to find a developer for your startup.
Fourth Service
Didgital Designers
We help you hire professional designers to create mockups and graphics for your software solutions. During the cooperation, transparent communication and regular meetings provide the feel as if your employees were located in the next-door office.
How to hire developers for startup?
Finding programmers with necessary level of expertise and skills, meeting salary expectations and competing with larger brands are among the greatest challenges for startups. Besides the fact that it's a long process, it might be difficult to execute for a non-technical person.
We understand the struggle. So you can avoid any team setup and maintenance hassle, we find top web developers for startup according to your needs. Focus on more important things such as business strategy and goals while we take care of other aspects.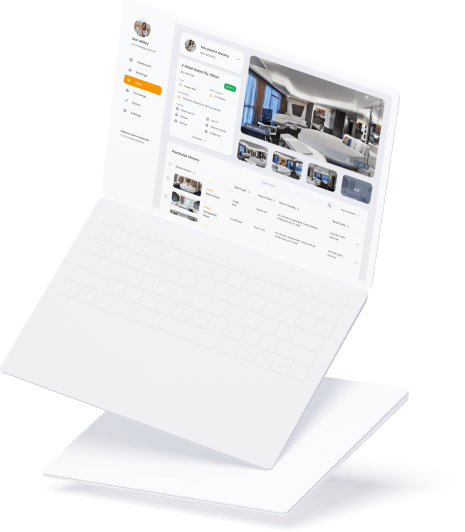 Highly skilled experts
Long-term partnership
Quick team setup
Up to 60% cost savings
Security
Flexibility