Dedicated C++ Developers Team
We help to reach your business goals by hiring professionals. Create robust & stable software solutions with the help of experts
Get experienced C++ experts on board with our IT staffing services. C++ allows creating high-performance & reliable software, device drivers or even operating systems. Amazon, eBay and Google already use C++ as one of the main programming languages for their server apps because of its efficiency. Now it's time for you to take advantage of this technology, and use it for your own purpose! C++ fits different-scale projects, including software systems working for years with minimum maintenance needed, and projects with non-standart requirements.
C++ Programmers for Hire: Requirements
Due to its universality, the language supports a great deal of freedom. Every C++ developer has his/her own typical solutions and favorite methodologies. When hiring C++ developer, a lot depends on a specific project type. However, these are skills & knowledge you should definitely pay attention to:
Five Keys
For high quality application
Understanding of OOP concepts
C++ language supports such methods as an abstraction, encapsulation, inheritance (including multi-leveled) and polymorphism. A skilled programmer
should understand all these to create high-quality software solutions.
Knowledge of frameworks such as MFC/.NET, WxWidgets and Qt
These frameworks are helpful when creating complex apps & designing
graphical user interfaces. With help of these powerful tools, a C++ programmer can develop applications for different operating systems and do much more.
Libraries knowledge
The standardized set of C++ libraries consists of regular C libraries (with certain changes) and Standard Template Libraries (STL), which
supply an extensive range of generalized containers and algorithms.
Understanding of code versioning tools
Experience in working with Git, Yocto or SVN tools will be useful when working on C++ projects. These software solutions allow to simplify code updates or file merging, creating a central repository. Version control allows a team of C++ programmers to manage code changes efficiently, preventing unwanted consequences.
Development skills in Linux, Windows or X/iOS
Of course, no C++ developer could create powerful software without advanced development skills for different platforms. This is vital when creating software products for storing, analyzing, processing and optimizing data.
Why hire C++ developers?
When you strive to hire C++ developer, it is vital to choose a trustworthy outstaffing partner with considerable experience in IT recruitment. Having access to the pool of qualified developers, CyberCraft is able to provide you all that is needed for successfull long-term cooperation. If you want to create a qualitative long-living project, there is no better solution than C++.
Get a free consultation now!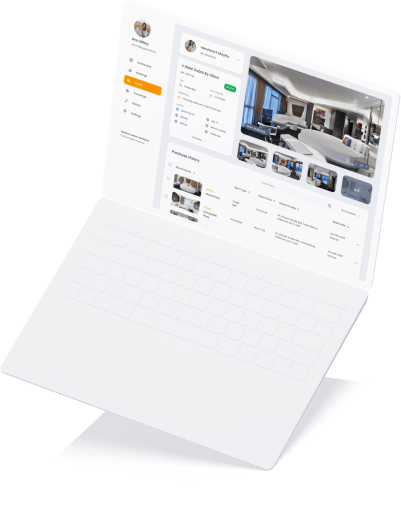 Hire C++ Developer with CyberCraft
Outstaffing is getting more and more popular nowadays, especially when it comes to C++ programmers for hire. This is not surprising due to multiple benefits of hiring C++ developers remotely:
First Benefit
Quick & easy setup
Outstaffing software development helps to facilitate the hiring process to companies, Instead of spending plenty of time on research and employment of software developers, business owners and managers focus on core priorities & strategies. The team will be ready-to-work in few weeks.
Second Benefit
Highly-skilled developers
Hiring tech experts remotely allows agencies to access highly-skilled specialists who might be absent in their particular area. This is especially important if you need professional software engineers fast. Moreover, unlike a freelance cooperation model, we ensure reliability & dedication of your C++ developers.
Third Benefit
Up to 60% cost reduction
Keep in mind the difference between living costs in Eastern and Western Europe or USA. This enables business or even startup owners to hire the best tech experts in much cheaper way. Benefit from services of Premium quality while working with top Ukrainian talents
Fourth Benefit
Maximum transparency of collaboration
No hidden fees, as we share all cooperation nuances with our clients initially in order to avoid any further contradictions. Regular communication, followed by Agile support ensure your full control over the working process. Moreover, the flight from Lviv to most of European cities takes 1 hour, thus we're always ready to meet in real life.