AI revolution is not a myth. According to The New York Times, nearly 50% of jobs will be replaced with AI solutions by 2030. AI is directly connected to Big Data, so we can make a clear prediction: both areas will prosper in the future. But to be more accurate and catch the modern trends of digital transformation, we must take into account the history and development of these areas.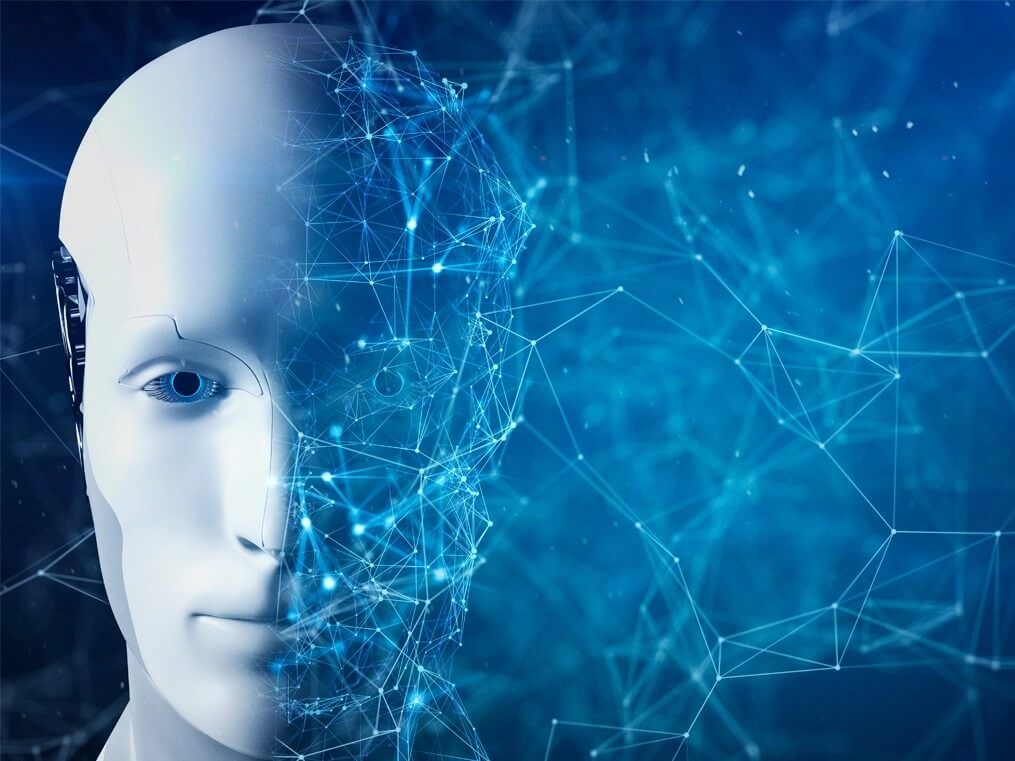 Term "Artificial Intelligence" first sounded at the conference at Dartmouth College in 1956. It was the first attempt to describe our thinking as a kind of symbolic system. Almost 50 years have passed since then – in 2005 the term "Big Data" was released. It's obvious that usage of Big Data happened much earlier. Let's show the relationship between these concepts using a concrete example. Imagine hundreds of cameras that are operating and recording the video during the year. In general, we have 2400 hours of video footage. For efficient reviewing of this data a team consisting of at least 50 people is needed. Scanning data with software algorithms based on AI solutions may greatly simplify the task. Here, Big Data and Artificial Intelligence, which helps to process the enormous set of data, go hand in hand.
Large amounts of data are needed for the effectiveness of AI
A direct link between these concepts has been established. Therefore, it's time to consider the most significant events in these areas in 2021 and evaluate the influence of the COVID-19.
Trend №1 Hyper-automation with the help of AI solutions and Machine Learning
One of the most fruitful IT trends is hyper-automation. Specialists interpret hyper-automation in different ways. The most well-known concepts are based on the digital or intelligent process of automation. The main idea of this process is connected to the statement that everything could be automated. This process has been speeded up as the result of the Pandemic. Machine learning compared with AI solutions and tools of robot automation are being used for hyper-automation.
Modern technologies help systems to respond to any changes in the processes and start the involvement of new algorithms. Automatized processes serve as a full alternative to the work that was completed by humans. Anyway, hyper-automation can't be an alternative for humans. It just relieves them of low-value and monotonous tasks. As a result, they concentrate on higher-value tasks for the organization. They still are involved in digitization processes while automation technologies are efficiently working with scalable tasks.
As was mentioned above, not only AI solutions are used for hyper-automation. It is also based on processes that are connected to business management, robotic automation, and analytics. AI here helps to ensure that computers behave like human intelligence. Alexa and Siri here serve as bright examples.
There are different advantages of hyper-automation:
The growth of personnel productivity.
The possibility to implement scalable and flexible tasks.
Increased income and reduced costs.
Trend №2 Innovations in Prevention and Detection are coming…
Drones have been already used to monitor if people adhere to social distancing rules. Thanks to AI, drones and special applications will help to measure the temperature and detect symptoms of COVID-19. They will use a computer vision algorithm based on AI to find out individuals with a high temperature in the crowd.
Another area where AI will be used is face recognition. For example, any person breaks the rules of quarantine. Modern technologies help to recognize this person and individuals with whom he or she had contacts. It's a kind of breathtaking technology, but sometimes it can be perceived as a violation of personal boundaries. Anyway, due to the situation related to the COVID-19, the public becomes broad-minded and more tolerant. Therefore, the technology won't be taken critically.
Trend №3 New approaches to doing business
The ways of socializing are influenced by Pandemic. Digital trends connected to AI are prospering. Due to Forbes, the sales numbers of Amazon grew by 40% in the 2nd quarter of the current year (if compare with the same period of the previous year). AI solutions and platforms play an important role in this process. The main purpose of modern businesses is related to the realization of customers' needs. After that, the challenge remains for them to use digital channels and instruments to satisfy clients. The main efforts should be focused on the development of personalization tools and multilateral analysis. This analysis includes an evaluation of the user's behavior. It can be used for any eCommerce platform, mobile application, or online game.
Trend №4 Overcoming the new wave of the Pandemic
AI algorithm can predict the new wave of the Pandemic. The literate development helps to build a system that analyzes the current situation. It is noteworthy that the first alerts had been received before the heavy spread of the COVID-19. It happened at the end of the last year. BlueDot's tool with an AI basis located in Toronto analyzed data from different sources and informed about a critical situation in Wuhan.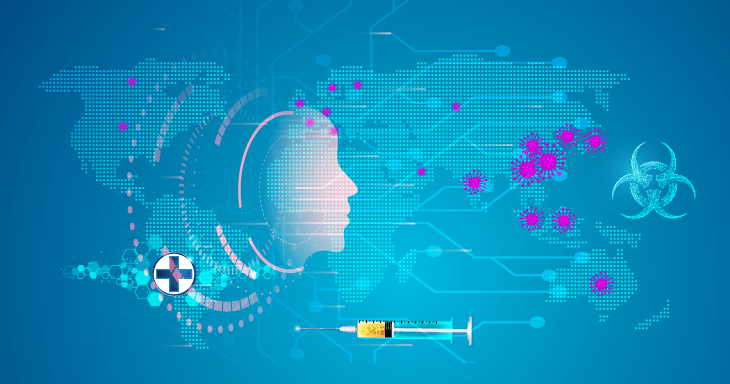 The development of AI algorithms that help to detect new outbreaks is useful for the government, businessmen, and all mankind in general. Such alert helps to respond rapidly by taking preventive measures. However, another goal is to build a system related to rapid information sharing. It can also help to be efficient in the prevention of the new wave of COVID-19.
Trend №5 New possibility of using AI
AI solutions prosper, but they are still not always accessible for simple devices – from smartphone to vehicle – without sending data to the cloud and back. Software engineers work on this issue. One of the reasons why it is not the most literate decision is the vulnerability of data. In the future specialists will improve the autonomy of applications that enable them to operate without a permanent Internet-connection. Jensen Huang from Nvidia says that the future of AI is all about smart sensors that can be connected to the computer. It saves power, speeds checkouts, and arrange traffic.
Trend №6 Ethics and AI
It sounds weird but the demand for ethical Artificial Intelligence rises. New digital products based on AI solutions shall comply with ethical standards. Nowadays more attention is paid to these peculiarities of AI because they can impact the future of humanity. We should think about the risks and ways that help to avoid them. The main items that should be analyzed are:
Privacy.
Responsible decision making.
Interactions between robots and humans.
Machine ethics.
Bias and opacity.
Surveillance.
Trend №7 Transformers and new language models
The technology GPT-3 that was presented in summer 2020 is a language model that is based on Artificial Intelligence. GPT-3 has all possibilities to mesmerize anybody. It forms new possibilities for NLP. GPT-3 can generate code, write poems and even fully-fledged articles. Therefore, such Transformers based on AI are becoming more efficient. In recent years they will learn natural language.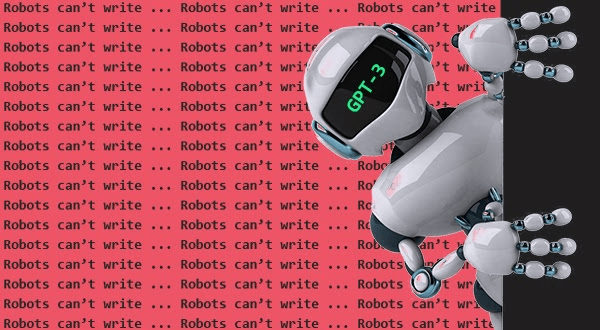 What if we look further into the future of AI?
Due to Dr. Kai Fu Lee, who is well-known all over the world as a computer scientist and businessman, AI will change the world even more than electricity. We can trust him because a lot of AI solutions have already been implemented. They have a great impact on our life. The various innovations related to AI and Machine Learning will appear in a few decades. Let's review the main developments in different areas:
Autonomous cars. They are already developed but not widely distributed. Noteworthy that there are five levels of autonomy. Car manufacturers have reached the third level. Though, a lot of work should be done in the future. A fully autonomous car is a new reality for the area of transportation. The biggest companies – Tesla, Volvo, Audi, Mercedes-Benz – work in this direction.
Healthcare. Thanks to AI and Big Data, any disease is diagnosed more quickly. The virtual assistant can monitor patients. Big Data is used here for detailed patient experience.
Robots for the industrial sector.
Education. New kinds of digital tutors and textbooks are processed with AI instruments. The same set of instruments can be used for other aims. For example, with the help of AI teachers can better understand the emotions of the children and rid them of the routine work, namely: checking homework, preparing plans, or producing tests.
Media industry. Here AI helps to prepare financial and other reports.
Client support. Google works on assistant that is based on AI solutions and able to replace the human-like call for making an appointment. This system will understand not only words but the general context.
Despite the COVID-19, global AI software will reach $100 billion in 5 years. The enormous growth is continuing. Of course, some industries – gas and oil, energy, mining – are decreasing. But AI adoption in other areas is impressive. Companies that intensively invested in AI will continue to do it in the future. Therefore, Artificial Intelligence has all possibilities to thrive.
Big Data in 2021: 3 important trends
As AI is directly linked to Big Data, let's consider what will happen in the area of unstructured and structured information in 2021. A strong need for big data will assist in various trends.
Trend №1 Fighting with climate change
Climate change is not a new issue for scientists. This problem attracted much attention after Greta Thunberg, a Swedish environmental activist, had made a statement addressing the world leaders. Big data that is received from different sources – meteorologists, scientists, and ocean or nuclear researchers – can be used to analyze changes.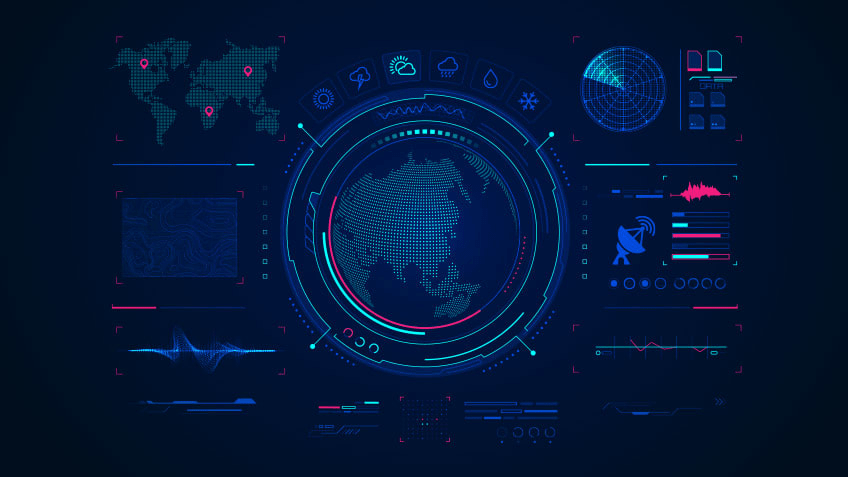 Trend №2 Big data will become more accessible thanks to cloud technology
Cloud technologies help to access the app from anywhere. Analytics of big data in different areas, including the business, will become accessible not only for specialists but for managers and other employees. It means that a lot of people will have basic knowledge of data science. Though, analytics could be run from various devices.
Trend №3 NLP
Natural Language Processing can help to give business insights. It is known as a sentiment analysis that shows a customer's attitude to the brand or product at a deep level. To receive this analysis developer should provide the system with big data that is retrieved from repositories.
As you can see, AI and Big Data are real up-and-coming areas that are developing very intensively.