How to Develop Property Management Software
Understanding how to develop property management software allows you to bring your real estate business to a new level. You can adopt one of these systems to easily track leases and tasks, collect rent, and manage finances. However, the capabilities of such systems aren't limited to these tasks alone. With the right software development partner, it's possible to go the extra mile to implement additional features, from communication tools to e-signatures. As a result, created property management websites, SaaS products, or applications will be fully aligned with business needs. 
In this article, we will answer the question of how to develop property management software in 5 steps, taking into account the current market situation, user requirements, and technology trends. Moreover, we will explain why it is beneficial, showing prominent examples and statistics (you can also omit this part and immediately skip to a 5-step guide).  
Let's start by going over the figures which always reflect the potential of this type of software and the existing trends in this niche. Fortune Business Insights reveals that the global property management market is projected to grow from $19.33 billion in 2022 to $37.25 billion by 2029, at a CAGR of 9.8% in the forecast period. As revenue goes up, it influences the demand for the relevant software tools in property management. Such tools can be categorized in a few different ways. We'll look at examples which have already earned the recognition of users.         
Best Property Management Websites
Managers, agents, landlords, and investors can use web solutions to keep track of all property management tasks. Here is the list of the best property management websites of 2022:
Yardi
If you are looking for another property management software, perhaps you're looking for Yardi! If your business is growing fast, Yardi can help you handle and accelerate your growth. With software for property managers of every size and variety, Yardi's products are up to the task.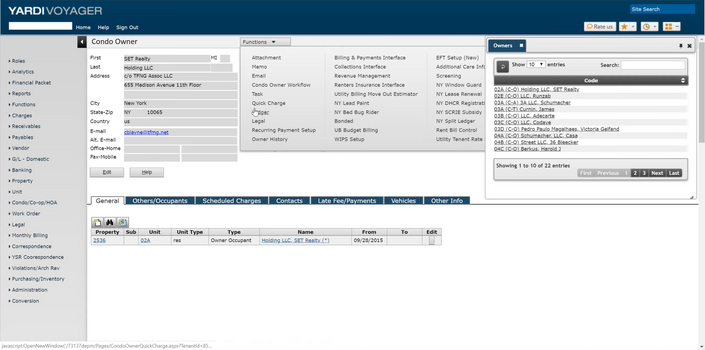 Yardi's software isn't difficult to learn and can help you achieve the balance you're needing to keep rental properties organized. Yardi can even help manage the energy efficiency of these properties which can be a great help as your business grows and you look to become more sustainable. 
Rentec Direct
The development of Rentec Direct was aimed at addressing the root causes of rental management inconvenience. In 2007, the founder managed rentals using paper docs and spreadsheets which turned out to become a mess of receipts and records.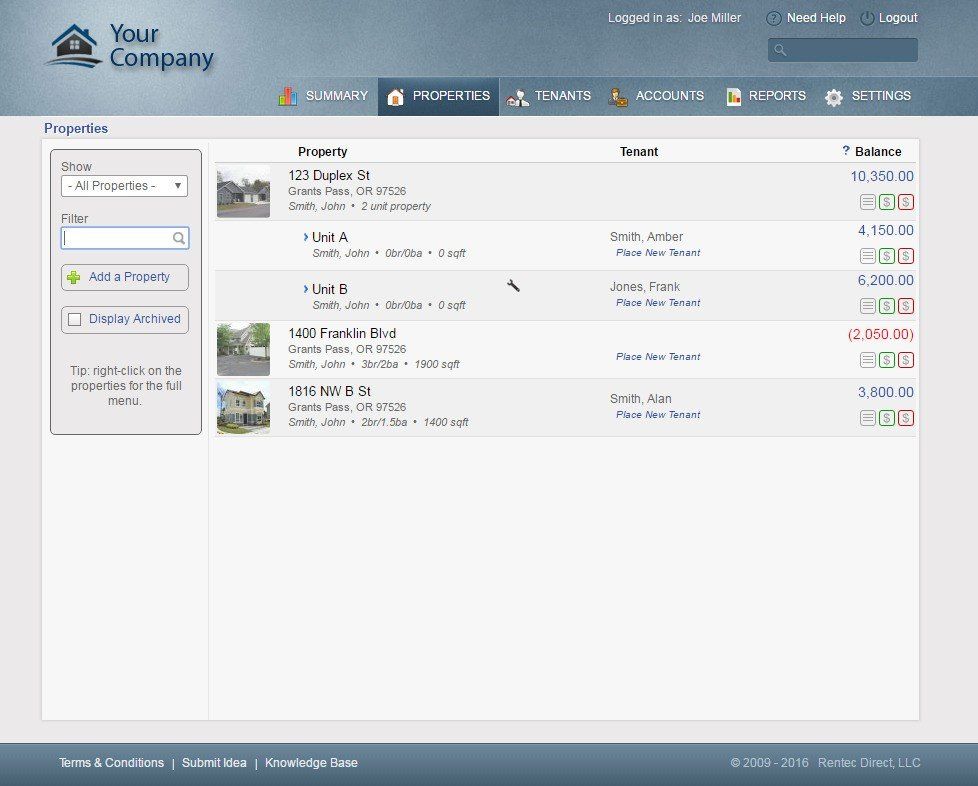 He had an idea to create a property management software solution suitable for managers and landlords. That's where the idea for Rentec Direct came from. Currently, it has a lot of features, namely tenant screening, an accounting system, automated rent collection through free online rent payments, publishing vacancies on top rental websites, lead tracking, property marketing, tools for custom software development, and more.       
Buildium
The total number of Buildium users reaches 20,000 companies. This application's popularity is no accident. Buildium has proven to be a reliable tool for property management, saving clients from having to deal with paperwork, manual tasks, all aspects of accurate bookkeeping, and other decision-making and organizational tasks. Data visualization contributes to the transparency of any business solution, enabling users to gain benefits from using Buildium.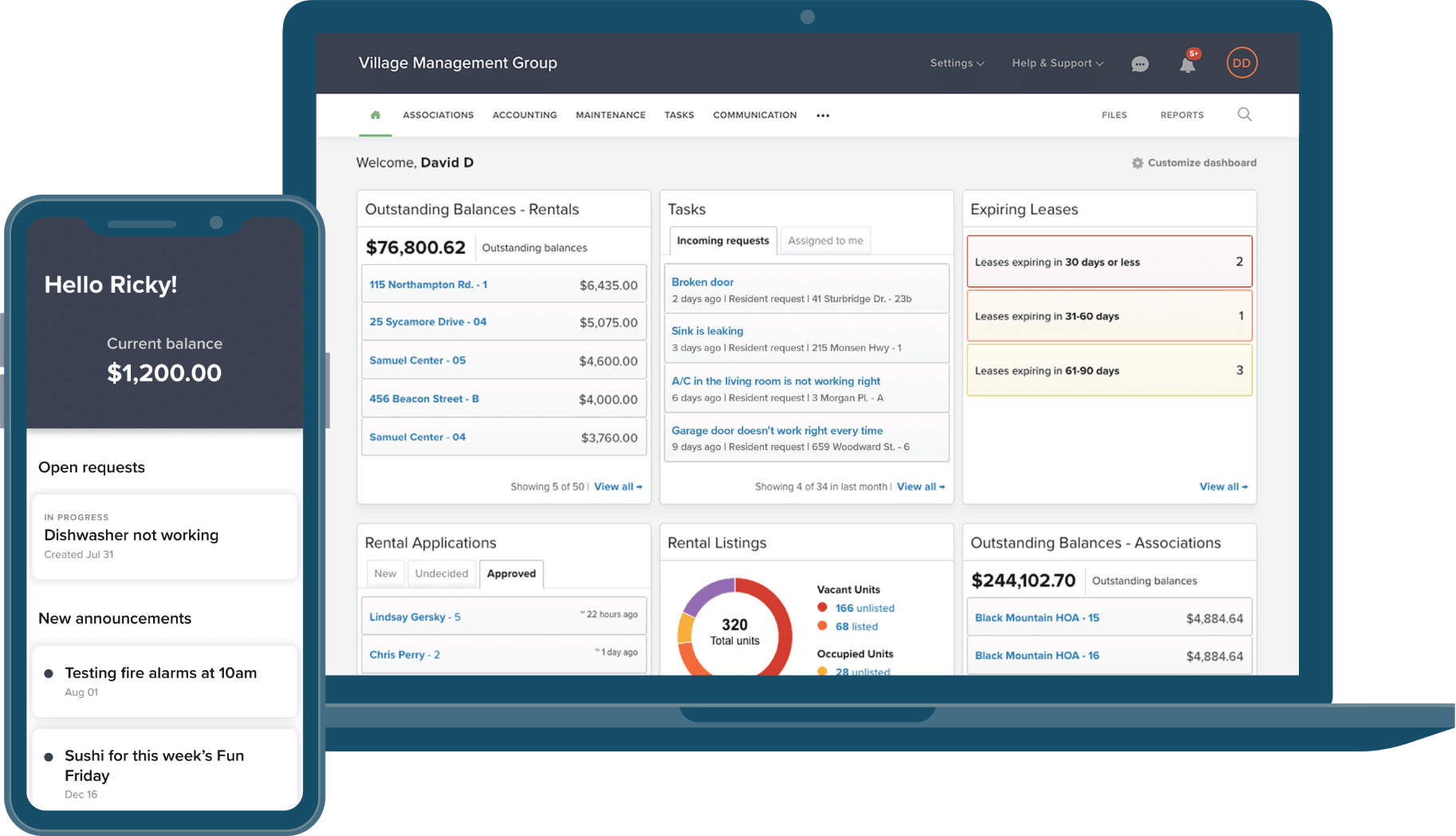 ResMan 
ResMan simplifies property management for those who own and dispose of apartments and commercial real estate. It's perfect for multi-family properties. The website includes useful features, namely insurance and lease management, a fee calculator, and property tools. However, some users note that the whole set of features is available only in the paid Pro plan.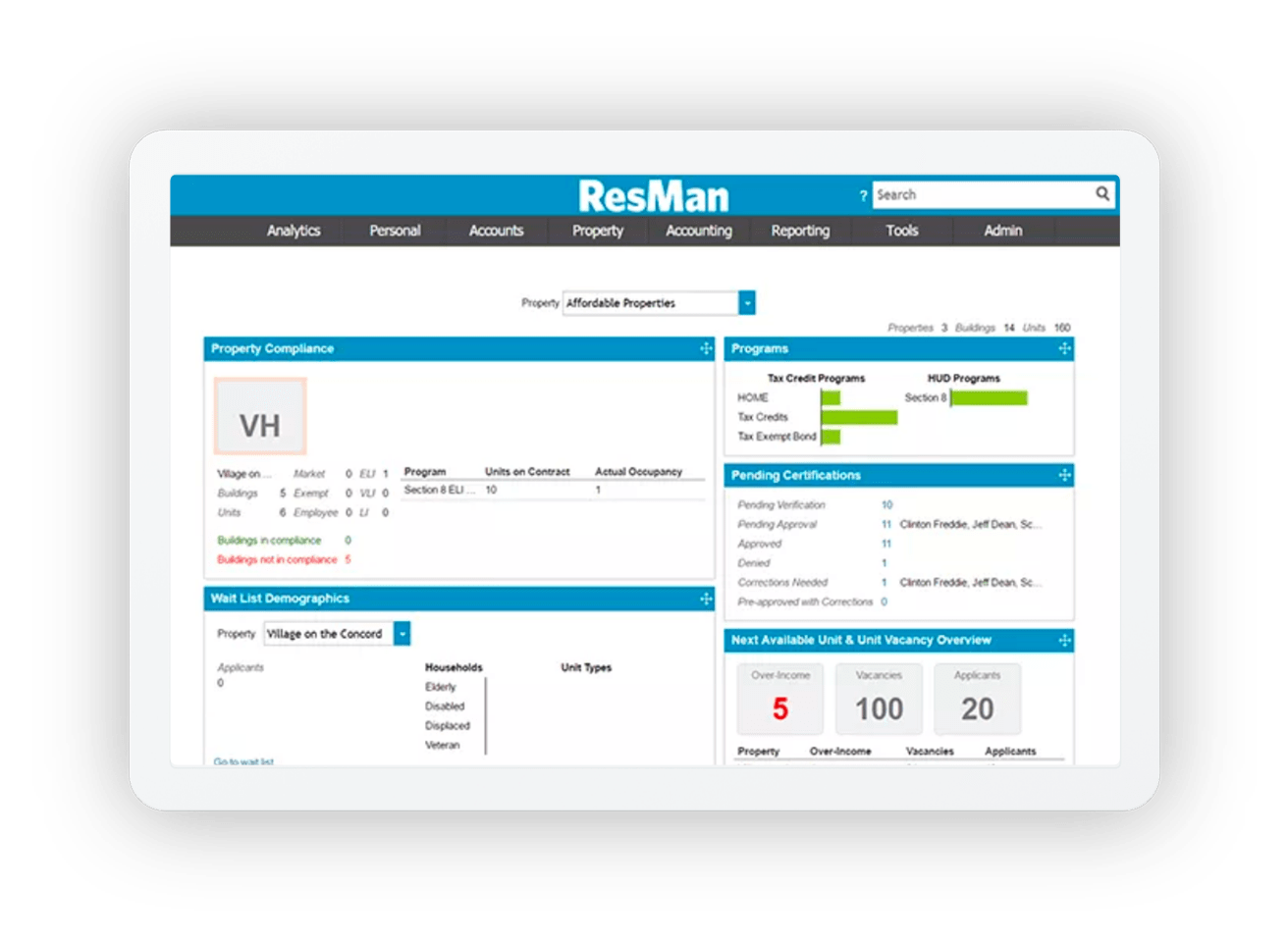 KPIs in ResMan can bemanaged from one dashboard, which gives complete visibility of the business. And to engage with potential renters, managers use brand tools that allow building their brand equity via a suite of virtual tours, interactive sitemaps, and video integrations.
SimplifyEm
SimplifyEm is positioned as a premium product developed by professionals in the area of real estate. This property management solution seems to be suited for managers with thousands of units. Its versatility derives from the wide list of features – accounting, lease tracking, and reporting tools, to name a few.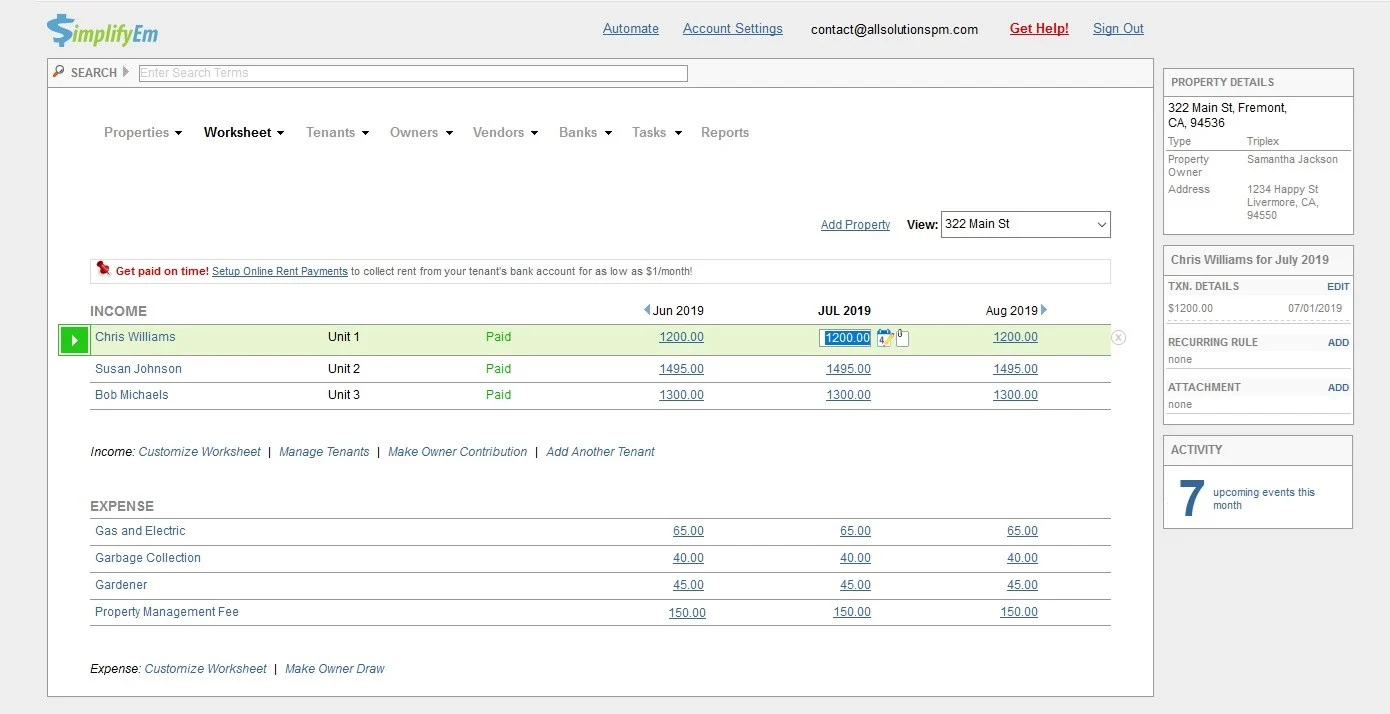 With SimplifyEm, known as a reliable web tool for property management, clients cope with $42B of property assets. The service was established in 2006, and since then it has been gaining popularity among managers from the U.S. and Canada.  
As for the reviews, users note the convenient payment scheduling tools and QuickBooks integration, though they complain about the website creation tool which has only basic capabilities.
After you get acquainted with and, perhaps, investigate the best property management websites, it's time to figure out how to develop property management software from scratch.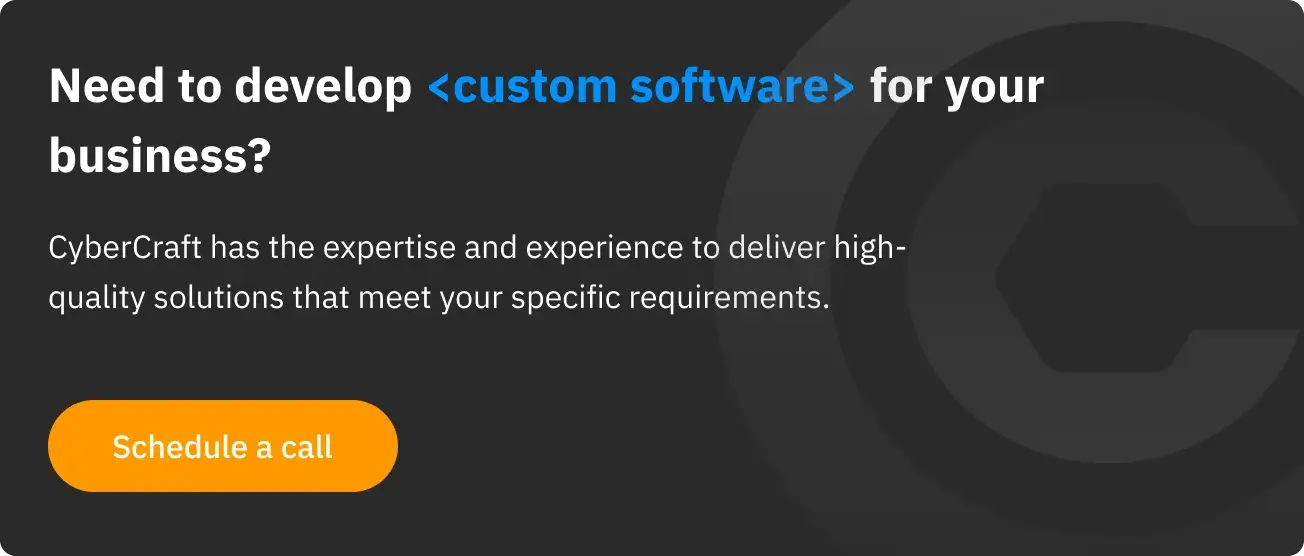 5-Step Guide to Develop Property Management Software
1. Decide on what type of property management software you need
Property management software (PMS) is designed to cater to business needs. That implies the wide use of PMS in such areas as manufacturing, commercial real estate, hospitality, logistics, and local governments. Therefore, you should choose one of the various types of PMS depending on your needs:
Residential property management systems (this software is aimed at owners of houses and flats who want to manage a database of tenants, while tracking payments and occupancy, and arranging maintenance) 
Commercial property management software (such systems are a perfect tool for retail facilities and business premises owners who want to be in control of their business by taking care of accounting, maintenance, marketing, and so on)
Industrial property management software (this indispensable tool is for manufacturers and is usually tailored to their field of activity. It allows them to control administration and reduce the workload of the employees)
Hotel management systems (this software supports the daily activities and unifies accounting, CRM, and tracking along with other modules that help to track rooms status, checks guests in and out, and verifies payments)
Homeowners Association systems (these tools help homeowners associations to manage operations, automate routine tasks, and streamline reporting, payments, accounting, and initial screening of residents) 
As soon as you choose the type of property management software, you can start to define what functionality and features to add to the system. 
2. Determine the PMS core features and functionality
The classification of PMS can rely on the following functions performed by the system. Check these out as  some of them might be suitable for your solution:
Lease tracking and tenant screening – expands the standard functionality of the CRM systems     
Online payments to collect the rent – perfectly suits any PMS and enable renters to check their balance and keep their receipts, while property managers can create notifications or bill pay reminders   
Accounting – allows property managers and landlords to keep track of finances  
Virtual tours – enriches the functionality of any solution by giving users a chance to take a virtual tour and get acquainted closer with the real estate itself
Contract management – enables agents and brokers to manage contracts and apply digital signatures (check the Deal Marketplace Platform case study to discover more about e-signatures and matchmaking algorithms in real estate solutions)    
Maintenance – allows streamlining and taking control of maintenance processes and time spent on each of them  
Reporting – consists of analytical tools and other solutions to monitor incomes and expenses, availability of objects, and other business aspects (reports should be available for download in a convenient format)
Communication – foresees the ability to contact renters via the property management system and store chats      
Guarding – performs guard patrolling functions and real-time monitoring, and can include GPS tracking to make visible routes of patrol guards
3. Find a reliable vendor
Should you have a clear vision of what property management software and features you need, it's time to opt for a reliable company that can bring your project to life. The product requires setup even when you go with an out-of-the-box solution. So, when selecting a contractor, check out previous experience, projects in portfolio, and customer reviews. Also, you may take a look at industries with which the company works. The question to ask is, do projects similar to yours have a strong presence in their portfolio?   
4. Choose the suitable way to develop property management software                  
With your software development partner, you can stick to different PMS implementation approaches. The first option foresees choosing a reliable SaaS solution, whereas the second option is building a custom PMS. SaaS fits startup real estate businesses, though ready-made solutions still lack customization and integration capabilities. If you go with custom property management software, you'll spend more money but gain the following benefits:
Ability to implement any tools you need and manage them quickly and easily
Automation capabilities that enable reducing the amount of work
Improved user experience – both tenants and homeowners can enjoy using custom features such as 3D tours, integration with shipping, repairing, or other services, and personalized offers 
Embedded rating system and communication tools
Backup and recovery capabilities
High level of security                    
5. Think about crucial details 
Are you betting on the future success and growth of your property management solution? It would be strange if not. Therefore, you should think about scalability, which involves the user interface, application layer, and database (core functionality and business logic lie in the application layer). 
In addition to scalability, you should think about a cloud-based property management system. Such solutions are gaining more popularity because of their flexibility, high availability, and enhanced security.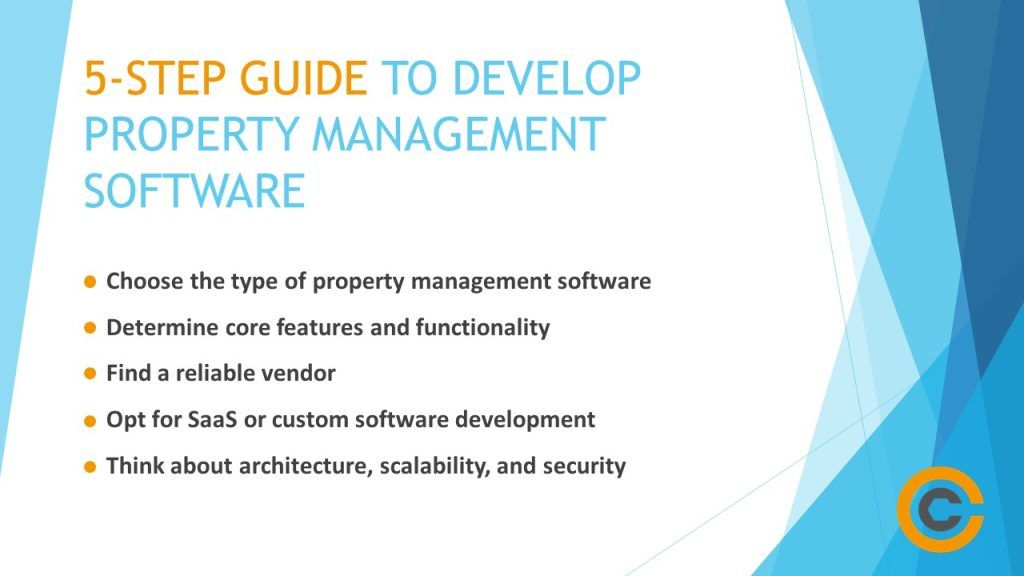 And now, when you know how to develop property management software, it's time to consider the cost of such solutions. When developing a custom property management system from scratch, you'll face at least three key challenges: needing to work on a UX/UI solution, frontend, and backend. 
These core tasks reflect the main groups of expenditures you will need to consider. A UX/UI  requires from 120 to 160 hours to build. It takes on average of 700 to 800 hours to work on the frontend. As for the backend part, engineers invest from 500 to 600 hours on this part of the work. Consequently, an MVP costs at least $30,000, while a full-fledged property management solution costs twice as much. However, we need to adopt an individual approach to custom software development and cost estimation. And if you want to develop property management software competently aligned with your business needs, you'll need a professional engineering team. 
With our help, you'll be able to turn thinking into doing. Go ahead – contact us to discuss your needs, share your vision, and develop a custom property management system, website, or application. CyberCraft will take over all tasks related to the creation of business logic as well as front-end and back-end development (our tremendous experience in real estate product development may come in handy here).