Hire a remote software developer
Finding a software developer who fits the requirements can be quite a difficult task. You are going to complete a lot of challenges, from posting a job listing to choosing the right applicant, conducting interviews with hard and soft skills assessment. Therefore, if you need to hire a literate software developer, read the whole article and stick to the recommendations.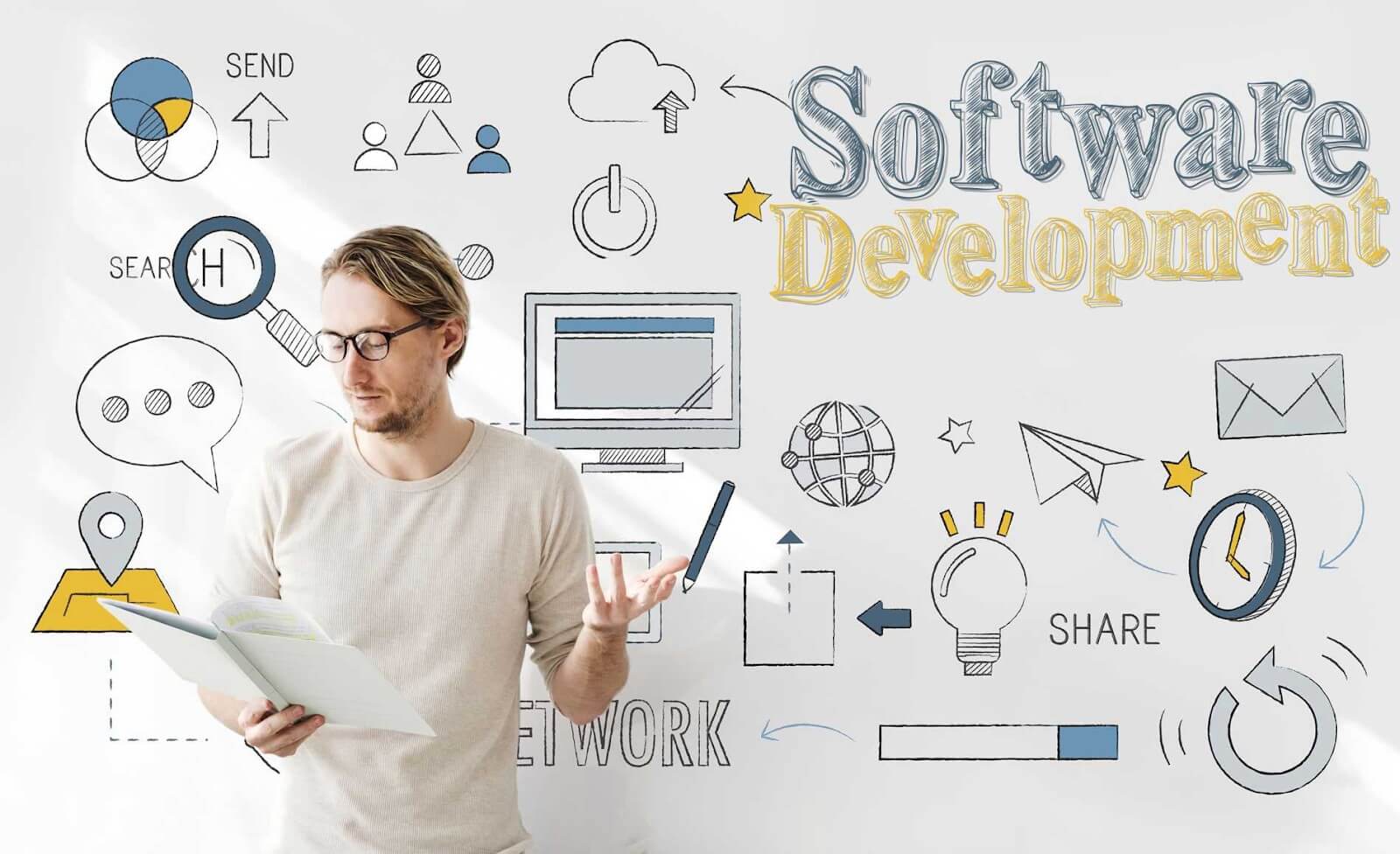 Let's start with the obvious. The hiring procedure consists of the following steps:
Consider the requirements to the applicants and then prepare a job listing.
After posting a job listing you will receive calls and applications. Check them to find the most appropriate CV.
Interview the best candidates.
Select the most suitable candidate and after discussions on all of the job particularities hire this remote developer.
It looks simple, but an old proverb is relevant here: don't cross the bridge until you come to it. Success depends on lots of details, namely:
Which employment channels are you using?
Does your team have powerful technical specialists who can conduct an interview? Are they able to evaluate the knowledge and experience of an applicant?
Do you use the right platforms to hire a remote developer?
We have prepared for you a phased plan that will help to build an efficient software development team.
Try different hiring channels
1. Thematic events.
You should visit different conferences, hackathons, tech meet-ups to keep pace with the rapid changes related to the IT market. It's a good option to find an employee in an informal setting. Also, visiting such events helps to get acquainted with new partnerships and fruitful insights.
2. Speaking with colleagues and partners.
Average developer changes the company at least once in 3-4 years. It's related to salary, working conditions, project peculiarities or any other reasons. Anyway, the employer has an opportunity to hire a software developer, asking colleagues and partners for a referral.
3. Using popular platforms.
There are a lot of different platforms where the manager or the company's representative can find a developer. The most popular among them are:
Upwork
It's a big world-renowned platform that helps to hire a software developer team. Upwork was registered in 1999. Service has more than 12 million freelancers at the moment. Upwork is convenient for the customer due to plenty of specialists in different areas and flexible working conditions, from pay rate to deadline. Set-price and hourly contracts are available for the customers.
TopTal
TopTal has been prospering during the last 10 years. This platform satisfies the needs of the business and helps to find remote developers or other specialists, including designers and consultants. Freelancers who want to join the service must pass different tests that help to determine their competence level.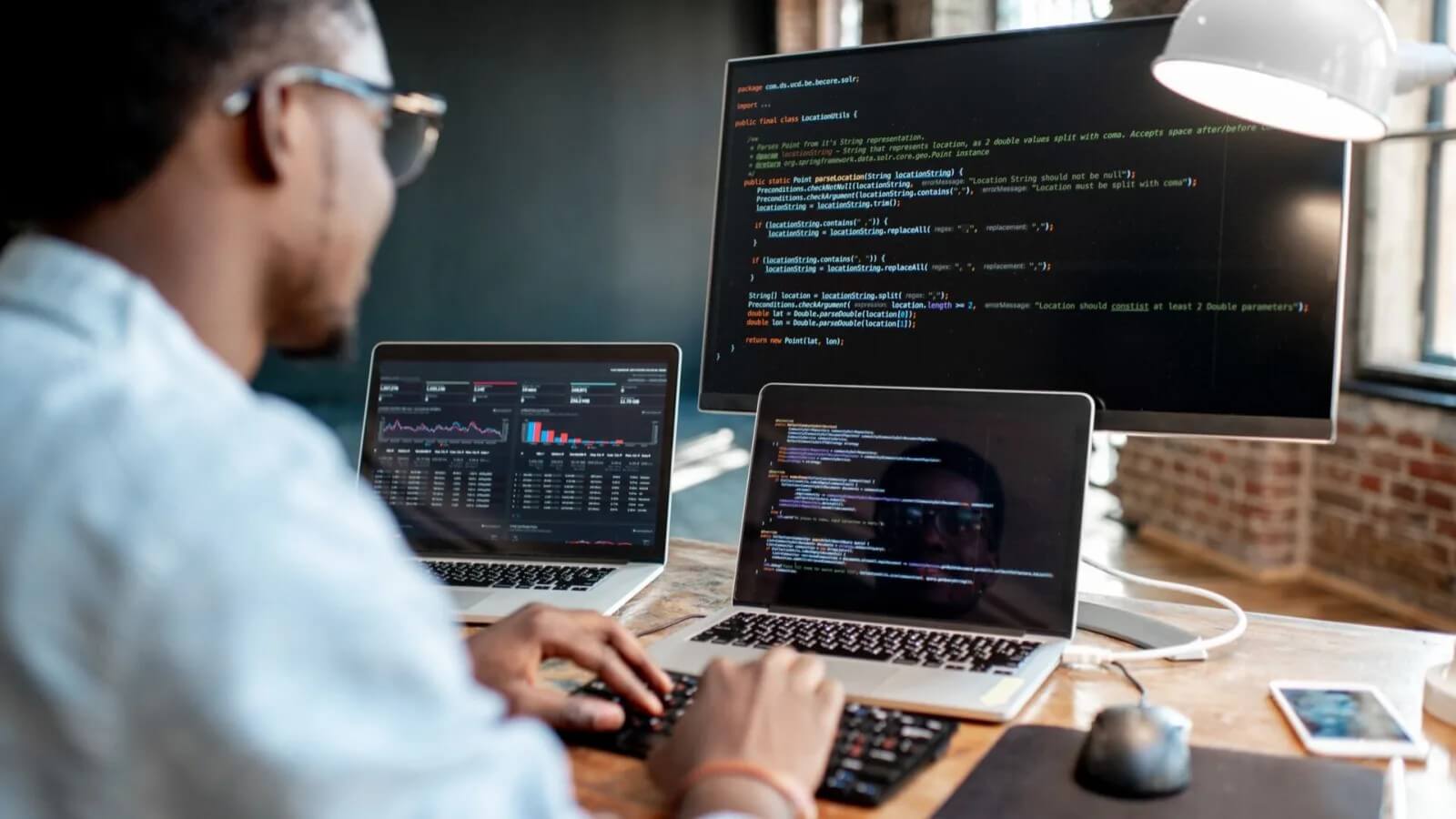 Freelancer
This service is a kind of marketplace where employers can post different jobs. Freelancers make their bids. After that, the employer opts for the best candidate. Therefore, Freelancer is a useful kind of tender which connects business representatives and employees. Service takes a 10% payment.
Pilot
The service is a useful place for those who want to hire software developers or designers. It helps to create and support global teams. Here you can find employees from more than 100 different countries. It's a suitable platform for big projects and little startups which can please users with the convenient system of the payments.
Any online community of the developers
Developers with different levels of knowledge share their projects on dev.to and GitHub. Such a community can become the right place to hire a remote software developer with the required set of skills. Technical specialists can evaluate relevant projects, reach out to developers and conduct an interview.
RemoteOK
The platform is built following the example of the marketplace. Here you can find freelance engineers, developers and digital specialists. It is possible to post offers. The price of the publication is 299 dollars for 3 months.
CyberCraft
If you are looking for reliable specialists to build-on a long-term project, CyberCraft is ready to help. We can hire software developer in Ukraine or even create a big dedicated remote team that will work on your project. Such an approach helps to save up to 60% of the costs.
NOTE: there are a lot of cooperation platforms that can be used to hire a remote software developer or an agency. The most famous among them are Clutch, GoodFirms, Wadline, VenturePact.
Remember, if a job worth doing it is worth doing well. That's why you should pay attention to the recommendations which are listed below. You need to know some important details that are focused on hiring a skilled and hard-working software development team.
11 useful tips for hiring a remote software developer
1. Define your needs and take care of the recruitment process.
You must first recognize which tech skills and experience are important for the project. Only after that, it would be possible to start the recruitment process. But remember that literate software developers are in high demand by the companies. That's why you need to interest them. Prepare an offer with some benefits for the candidate and growth opportunities in the company. Take into consideration developers that do not match the company's needs perfectly, but can become top-notch candidates after a little training.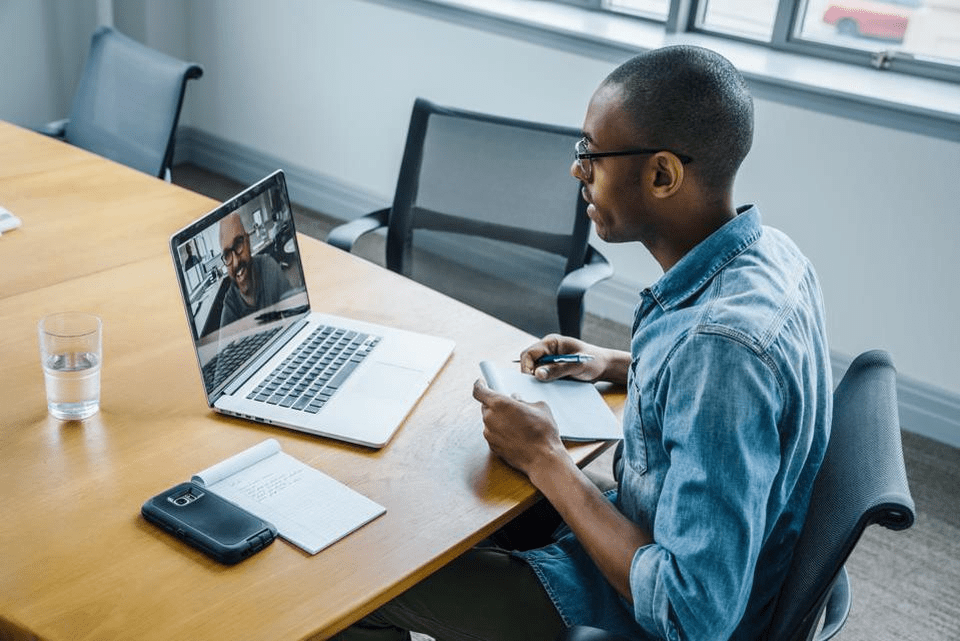 2. Prepare a milk-eyed job ad.
The job ad should be simple, clear and attractive. Here are some moments that must be taken into account during the formulation of the ad:
Describe the benefits that employees will gain by selecting your proposition among other offers.
Explain why the project is useful, interesting and important for the customers.
Tell some information about the team.
Note: post your job ad on different platforms, boards and forums to increase chances to find the right developer.
3. Off with the location barrier, on with professionals.
Software developers have to be great at a certain programming language. But do not consider only native English speakers. Literate recruiters and managers are able to find amazing engineers in different parts of the world. For example, you can hire Ukrainian developers with a high level of knowledge to reduce the cost of project implementation. Most of them have enough level of English to communicate in the team and are ready to work according to the company's business hours.
4. Think of the payment model carefully.
There are two different kinds of payments for the software developers' job. The first one is a fixed price for the project. The second one is the hour-price rate. It's important to be honest with the employee and comply with the following rules:
You need to describe the real extent of the work during negotiation.
Take into consideration the level of the prices in different parts of the world. If you are ready to hire software developers in Ukraine or other countries of Eastern Europe, Asia, it's a good chance to save a pretty penny.
Try to find local specialists for the projects where the understanding of the context is important.
Sometimes customers can save costs if their projects are unique, interesting and encourage technological progress.
5. Try to hire software developer team instead of hiring specialists one by one.
Such teams usually work well together, because they have enough experience in the cooperation and wide technology stack. Also, any teams which have already worked together can show examples of their projects. The detailed studies of these projects help to understand the professionalism of the team.
6. Meticulously stage the interview process.
The fixed interviewing process of applicants helps to compare them fairly. That's why you achieve a chance to hire software developer who is the best among all candidates. A well-structured interview shows the level of your professionalism. You need to invite an HR specialist when you get acquainted with the employee and evaluate soft skills at the first stage.
7. Checking of the technical skills.
Sometimes basic tests and interviews with the tech lead are enough for the examination of the technical skills. But companies may think about a trial period if they are working on a complex multi-level project.
8. Independent problem-solving test.
The main feature of the developer who can once become a successful specialist is the ability to solve different problems. Developers should be ready for the difficult tasks that must be solved without any external help. The persistence is closely connected to the level of self-motivation. Therefore, you need to prepare and to conduct a problem-solving test for each remote developer.
9. Looking for employees through social media websites.
LinkedIn and Facebook are powerful tools for recruiting software developers. The manager or other company's representative can post and promote a vacancy. After that, there comes a time to sort suitable responses. The company can hire remote software developer that is best suited for the current project. However, it's important to conduct different assessments to check and make sure that a potential employee has the required set of skills.
10. Pay attention to the important characteristics of the employee.
If you are looking for a technical specialist who can become an efficient part of the team, evaluate different person's qualities, namely:
Self-awareness. Any developer has strengths and weaknesses. Those who understand gaps in their knowledge can correct mistakes. If they have such a desire, they will prosper as programmers in the future.
Self-motivation. Only hard-working persons are useful for your company. They act and eventually succeed.
An experience. It is usually claimed that a developer who has already worked in a similar business or on the same project can be the "perfect fit" for the position in your company.
Reliability. You need to spend more time to know the developer better. For example, it's a good idea to conduct usual video catchups and to tell the developer about your main aims, history of the project and possibilities to grow in the future. Only a trusted man can become part of the staff. If you are convinced of this, it's time to integrate newcomer into the software development team.
11. Budget of the project and other details.
The level of expected income for developers depends on many aspects. One of the most important among them is location. Thus, it will cost between 20 and 40 dollars per hour to hire Ukrainian developers or other specialists from Eastern Europe. At the same time, American developers charge at least 30 dollars per hour. You can find remote developers who charge only 18 dollars per hour in Asia, but be ready that their competence rarely corresponds to the expectations of the customer.
Companies are able to choose from 3 different models of collaboration:
Working with freelancers.
Creating a remote development center.
Setting up an agreement with a tech partner who is able to create a dedicated remote development team.
Regardless of the option selected, the company needs to arrange the right collaboration with developers. As usual, the flexible methodology Agile is optimal for the efficient interaction inside the team and with other stakeholders. It helps to minimize expenses and risks during the implementation of the product.
It's noteworthy that before the pandemic in 2020, more than half of companies in the world let their staff members, including developers, work remotely. Nowadays this number increases, so the information that has been mentioned in the article is even more important because it helps to hire a literate software development team and to achieve the prosperity of the business.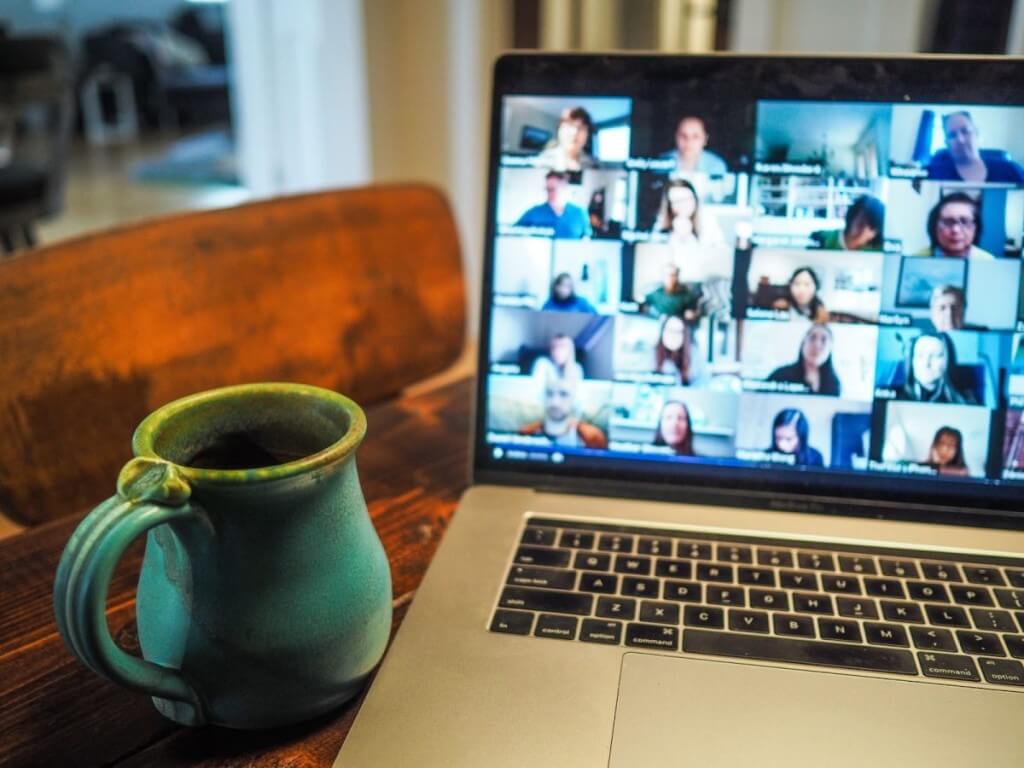 Let's summarize. The main idea is that the process of hiring must be strictly applied. Such an approach helps companies which hire remote developers receive lots of benefits:
The productive time-management.
Result-oriented team.
The reduction of the costs.
Easier to recruit some talent from all over the world.
The flexibility of the remote work (it gives an additional advantage on the market).
Happier and more productive software developer team (of course, you need to set goals and to monitor work processes).