IT Staff Augmentation: Definition, Advantages
What is IT staff augmentation? How does it work? What are its advantages? If you're asking any of these or similar questions, you've come to the right place. In this detailed article, we will explain in detail what IT augmentation is, why IT staff augmentation companies are so popular, how they work and how to take advantage of IT staff augmentation services.
In the 21st century, with such advanced communication and IT technologies in place, hiring in-house employees is no longer the only option (and not the best one in many cases). Globalization and technological developments have made it possible to build international remote teams easily and without any risk.
This is even more so in case with IT and software development. More and more technology-related businesses switch from the classical in-house development to dedicated development teams and IT staff augmentation.
IT Staff Augmentation Model Definition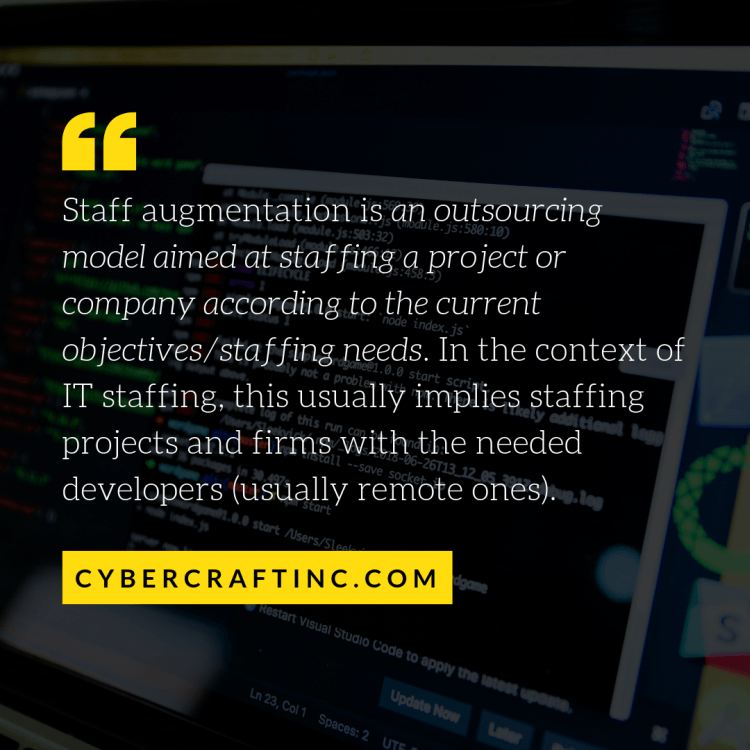 Staff augmentation is an outsourcing model aimed at staffing a project or company according to the current objectives/staffing needs. In the context of IT staffing, this usually implies staffing projects and firms with the needed developers (usually remote ones).
The review and definition of IT staff augmentation won't be complete without addressing the types of this model, namely:
Core augmenatation (long-term contract)
Functional augmentation (temporary assistance)
Temporary staff augmentation (short-term contract)
It often happens that a company fails to find the needed human resources for various reasons. In such case, it's always a good idea to turn to IT staffing companies which will find and recruit the needed team members. Businesses opt for such type of cooperation with employees if they have time-bound projects or face lack of skills in existing teams. Providers deliver IT staff augmentation services, helping companies to launch products and apply the best software methodologies and technologies.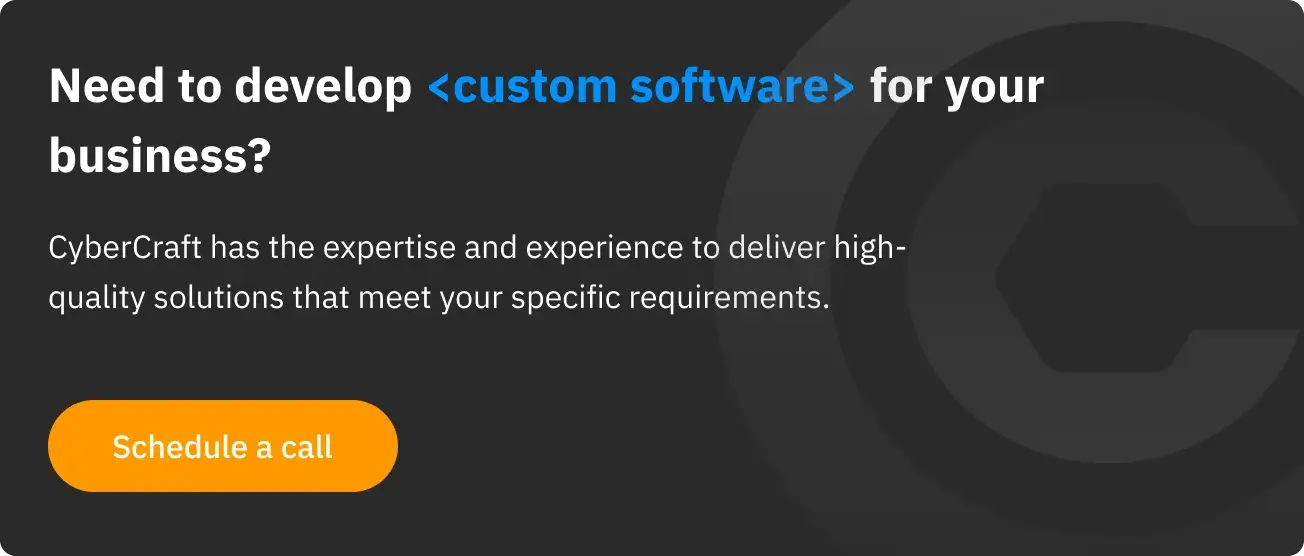 Are IT Staff Augmentation Companies Popular?
If you're wondering if this service is popular, our answer is 100% yes. There are many companies such as CyberCraft which build remote dedicated development teams for prominent Western companies such as General Electric Digital or Company-X. These and many other examples show that even the largest companies recognize the advantages of this cooperation model. So, undoubtedly, this trend is popular and will continue to grow.
How IT Staff Outsourcing Works
There is nothing difficult about this model. To make it work, take the following steps:
Identify the required skills, qualifications, expertise, number of developers, etc. First, before starting to search for candidates to join your team, you need to know who to look for. You need to define the exact number of people you want to hire and requirements for candidates. These should include skills, qualifications, years of experience and so forth.
Review and selection. Once you know exactly whom you want to hire, the next step is to begin the search process. Find and review suitable candidates. Conduct interviews and have them pass tests to ensure they are qualified enough to join your team.
Integration of new team members. It is a mistake to think that once you've signed agreements with the new team members, all the hard work is over.
Continuous support and nurturing. Even after the integration process, you must continue providing support to your new employees on an ongoing basis. Collecting feedback and building strong relationships with them is crucial for effective cooperation.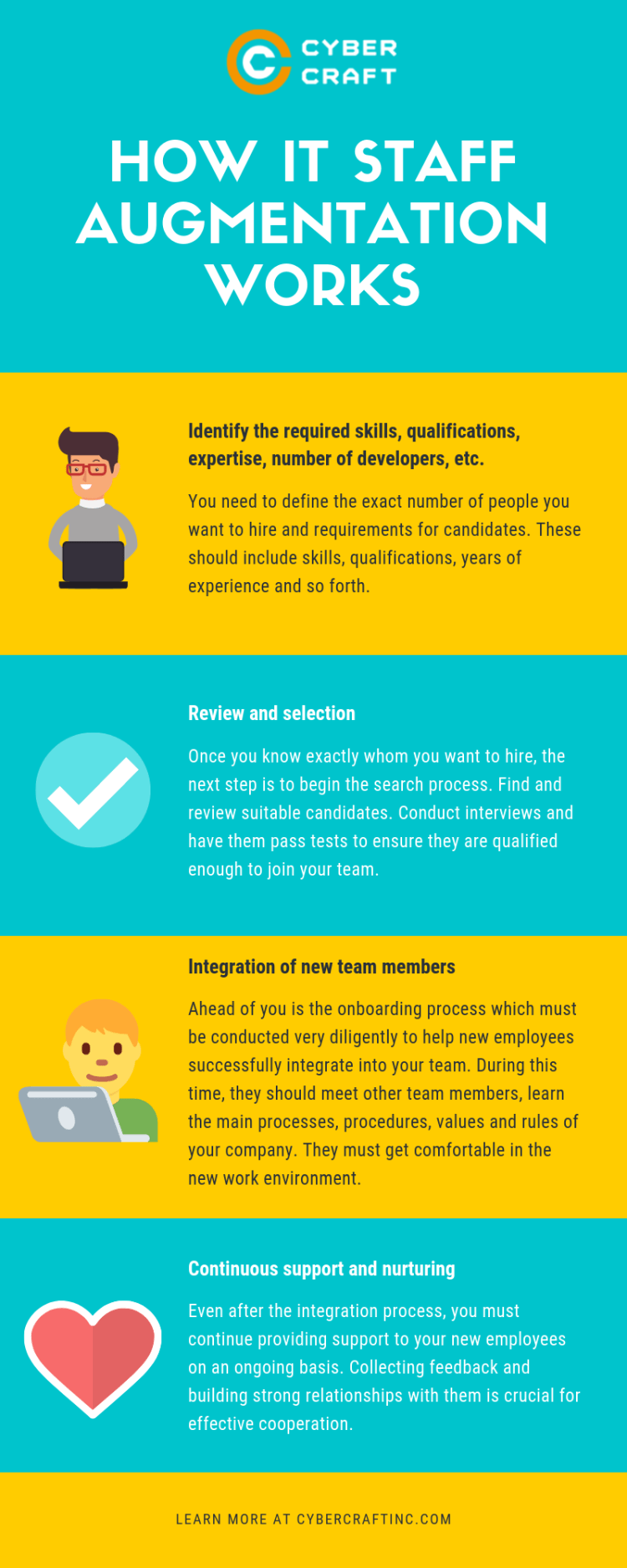 You might be wondering how it is different from managed IT services and simple outsourcing. Let us explain…
What Is the Difference Between Managed IT Services and IT Staff Outsourcing?
Managed services imply just that – the outsourcing company manages the staff. In case with staff augmentation, however, the end client is managing the team. In other words, which side a project manager is on draws the line between managed services and staff augmentation.
If the client company already has qualified tech management staff (CTO, PM, etc.) then there is not likely to be a need to use managed services. Otherwise, if the client's side is not capable of managing remote developers then managed services are the right choice.
Advantages of Using IT Staff Augmentation Services
It is not surprising that IT staff outsourcing is so popular as there are many advantages to it. Let's see what they are:
Lower development costs
Less recruitment headache
Lower operational costs
Less legal headache
Access to the rare and needed specialists
Increased output and team size
Flexibility
Let's analyze each of them in detail.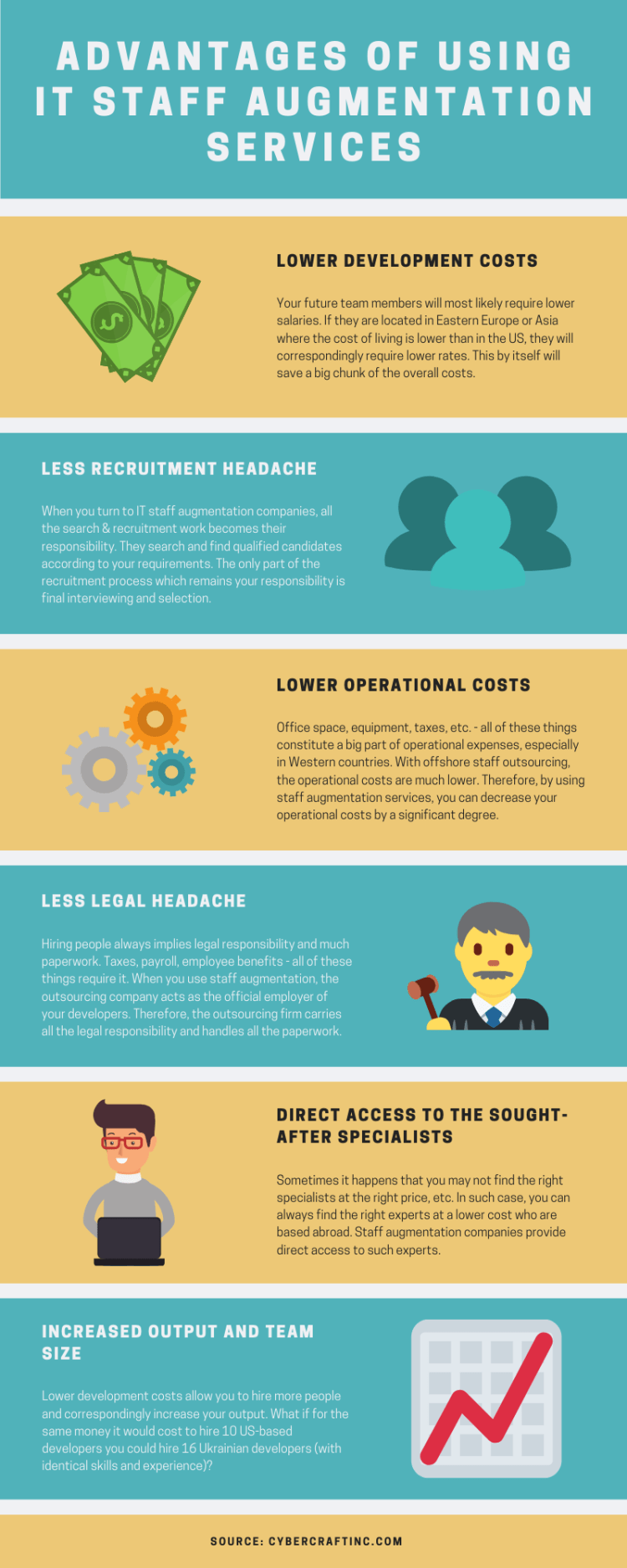 Lower Development Costs
The most obvious advantage of remote staff augmentation and dedicated development teams is significant cost savings. How so? First, your future team members will most likely require lower salaries. If they are located in Eastern Europe or Asia where the cost of living is lower than in the US, they will correspondingly require lower rates. This by itself will save a big chunk of the overall costs.
Furthermore, as we all know, hiring in-house employees in countries such as the US is really expensive (especially software engineers). Add to that employee benefits, social security, taxes, and so forth. Now, let's compare using IT staff augmentation services from a Ukrainian company such as CyberCraft. The salaries are lower. So are all the other costs such as office space, equipment, taxes and so forth. The bottom line is, offshore staff augmentation is a great way to cut down your development costs.
Less Recruitment Headache
When you turn to IT staff augmentation companies, all the search & recruitment work becomes their responsibility. They search and find qualified candidates according to your requirements. The only part of the recruitment process which remains your responsibility is final interviewing and selection.
Lower Operational Costs
Office space, equipment, taxes, etc. – all of these things constitute a big part of operational expenses, especially in Western countries. With offshore staff outsourcing, the operational costs are much lower. Therefore, by using staff augmentation services, you can decrease your operational costs by a significant degree.
Less Legal Headache
Hiring people always implies legal responsibility and much paperwork. Taxes, payroll, employee benefits – all of these things require it. When you use staff augmentation, the outsourcing company acts as the official employer of your developers. Therefore, the outsourcing firm carries all the legal responsibility and handles all the paperwork.
Direct Access to the Sought-After Specialists
The other obvious advantages of staff outsourcing is that it gives you direct access to the needed specialists which you may not always find in your city, region or country. Sometimes it also happens that you may not find the right specialists at the right price, etc. In such case, you can always find the right experts at a lower cost who are based abroad. Staff augmentation companies provide direct access to such experts.
Increased Output and Team Size
Lower development costs allow you to hire more people and correspondingly increase your output. What if for the same money it would cost to hire 10 US-based developers you could hire 16 Ukrainian developers (with identical skills and experience)?
Flexibility
The access to the rarest software engineers and non-technical experts shouldn't be considered as the greatest asset of IT staff augmentation. Besides additional expertise, extended team yields other crucial benefit – flexibility. This means that employers are free to choose the team size and the needed set of skills.
Moreover, remote staff outsourcing provides you with more geographical and time flexibility. If, for example, there is an urgent technical issue which needs to be handled, your Ukrainian developers can take care of it while local American coders are still sleeping. Some clients think that remote teams make their companies more vulnerable. The reality shows that it's exactly the opposite. They make you more flexible and stronger as practice shows.
Important Aspects of IT Augmentation You Need to Know About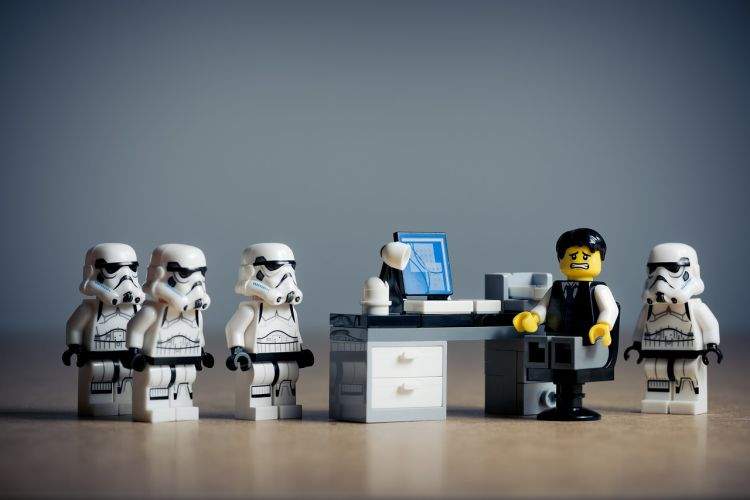 Besides the apparent advantages, you also need to know about some important peculiarities of this cooperation model. Let's see what they are:
NDA, protection of intellectual property. You want to be sure that your intellectual property remains safe. For this reason, the agreement you sign with a staff outsourcing firm must contain NDA (non-disclosure agreement). Remember, your remote developers become full-time employees and get access to confidential information so it's vital to ensure they don't misuse it.
The outsourcing company remains the official employer of your remote developers. Even though they work for your company and become members of your team, the outsourcing company is their official employer. Therefore, it's important to clearly define each party's area of responsibility in the contract and agree on the specific working tems (number of days off, vacations, etc.).
Transparent monthly fee. Ideally, the outsourcing company should charge a flat monthly fee for every developer it provides. The fee should include the actual salary and the company's fee for providing the service. Such payment terms are transparent and fair.
You might be wondering if there any successful case studies of Western companies using staff augmentation. Let's see…
Software Development Staff Augmentation Successful Case Studies
The most noteworthy real-world examples of prominent American companies using CyberCraft's staff augmentation services are Company, and Solano Labs owned by Digital Electric Digital.
Company-X were looking for talented iOS developers to build a separate iOS application for its commercial real estate platform. They turned to CyberCraft. We built a dedicated team of two senior iOS developers and one QA lead. The team is currently working on the new iOS app and Company-X is happy with their work.
The other company, Solano Labs, began its cooperation with CyberCraft in 2013. It was later acquired by General Electric Digital in 2017. We built a dedicated team of developers for it: technical lead, senior engineer, intermediate engineer, junior engineer and trainee. Solano Labs has been working with CyberCraft for over 6 years and are satisfied with our developers' work.
Now that you've discovered why staff augmentation and dedicated developers may be a great idea for your project or company another question arises. How do you actually get started? The answer is simple – get in touch with CyberCraft!
How to Get Started with IT Staff Augmentation Services by CyberCraft?
The first step to get started with CyberCraft's IT staff augmentation services is to get in touch and tell us about your company/project. It's helpful if you already have specific requirements for your dedicated team although it's not mandatory. We will help you understand whom exactly you need to hire and why, to meet your strategic goals and needs. We will work together with you to identify the exact skills, team size, experience, qualifications, etc. your team requires.
Having agreed on these specifics, we will sign an agreement and begin the recruiting process. As for the payment terms, we send a transparent monthly invoice which includes total developers' salaries and our own fee.
We will recruit and present to you only those candidates which correspond 100% to your requirements. With a sufficient pool of qualified candidates, you can proceed to review and select the best of them for an interview. Having conducted the necessary interviews and testing, you can finally select the best candidates to hire.
Once you've hired new team members the integration process begins. We help you integrate the new employees into your team – they meet your team, learn the necessary procedures and processes and dive into the workflow. You have direct access to them and constant communication with us and your new developers.
If you wish, the developers can visit your office or you can also visit ours where they work. Once the integration process is complete, your new team members become a full part of your team and deliver great work while you enjoy cooperation with CyberCraft! Get in touch today and receive a free consultation with a detailed estimate!
Conclusion
IT staff augmentation provides companies with numerous benefits when utilized correctly. Lower development and operational costs, less legal responsibilities and paperwork, less recruitment headache, increased output and team size, more flexibility – these are just some of the key advantages you will enjoy with using IT staff augmentation services. Get in touch with CyberCraft and receive a free consultation with a detailed quote!