About the project
The project enables customers to quickly and efficiently find the necessary software for solving their needs. The selection process should be based on objective criteria – Crozdesk provides users with unbiased selection advice, expert reviews, vendor awards, user recommendations, analyst-grade reports, and other resources.
Software covered by the platform includes tools for training, processing, advertising, promotion, working with content, and more. Using Crozdesk is possible without registration, as vendors provide direct access to products.
The platform addresses customer needs while focusing on the vendor – the product's owner. Vendors participate in promotion campaigns and product rating analysis. They can configure the properties of the software and connect to third-party services to synchronize or configure campaigns.
API development & support
Payment solutions integration
Web development
Processing & analysis of the statistical data 
Challenges

that was faced and overcame

Accurate tracking of clicks within the system (a vendor adds products to the system, and each click on the product's page can lead to conversion and must be taken into account when defining a reward for Crozdesk)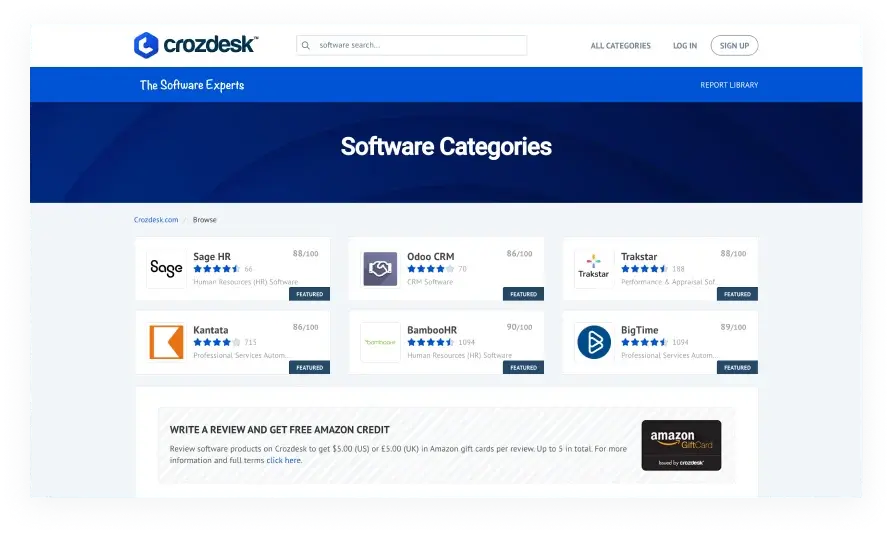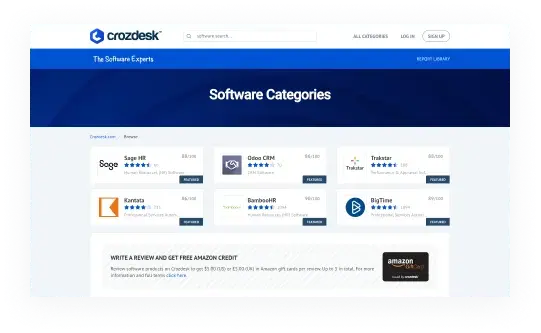 A sophisticated sorting algorithm for different categories and display of banners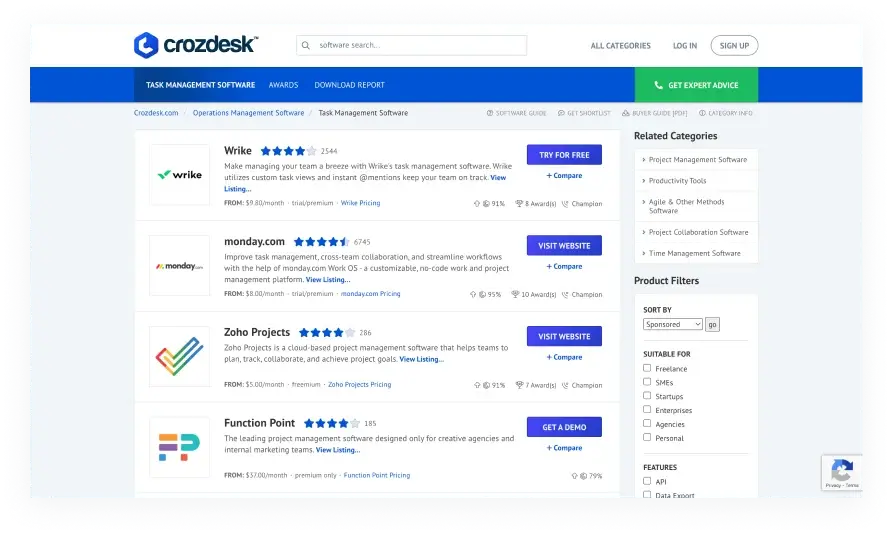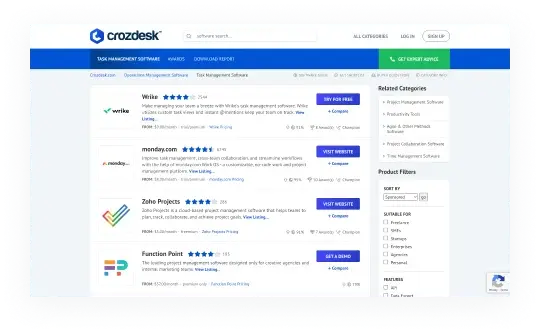 Integration of the statistical data with third-party services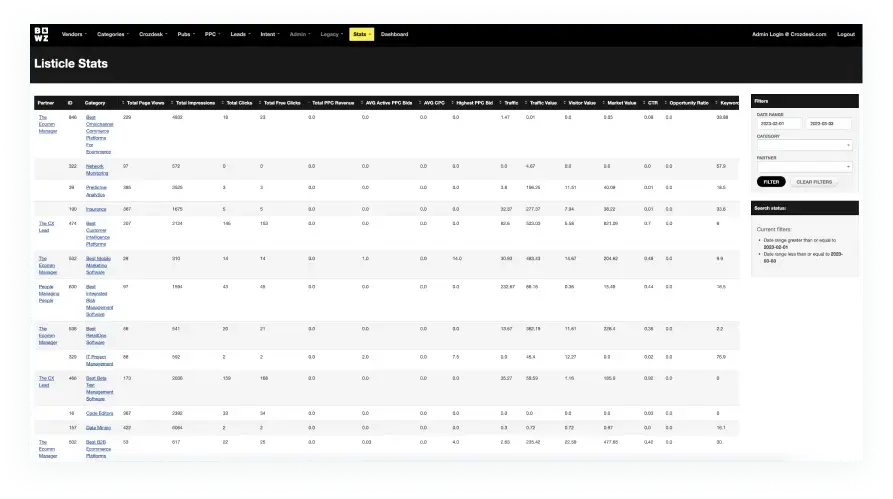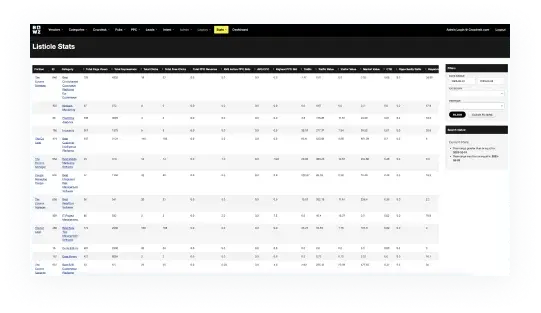 Complex analytics with a breakdown by categories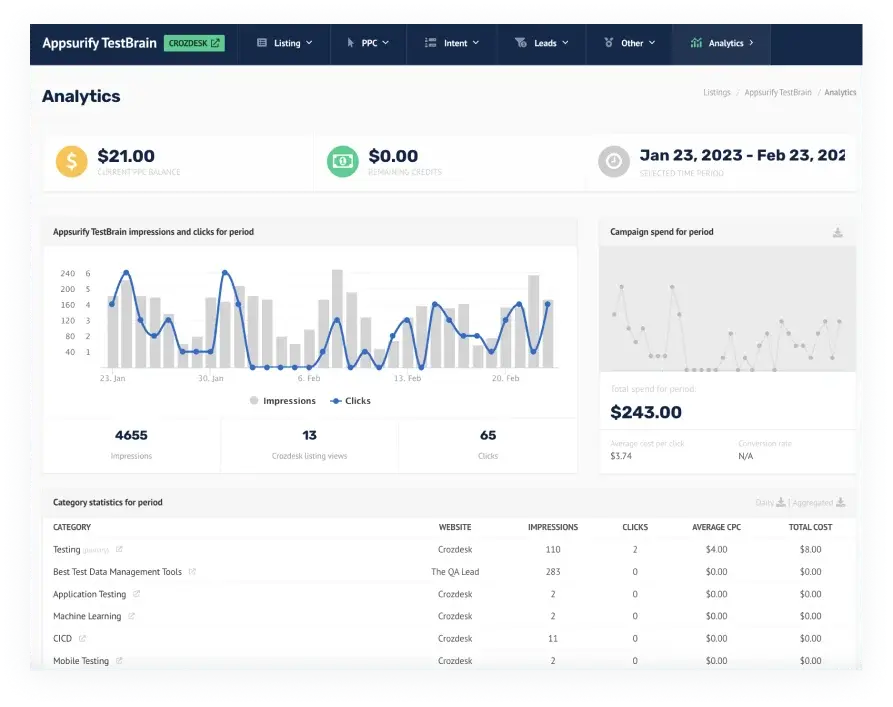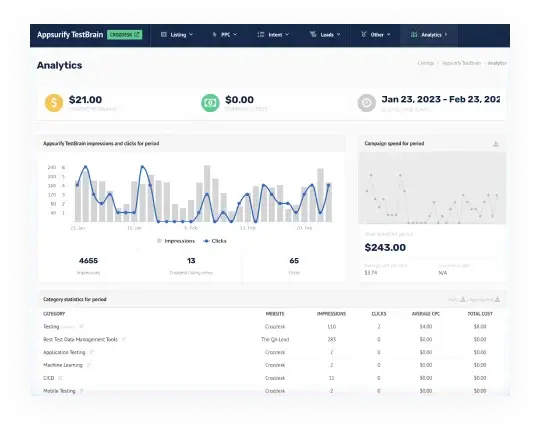 Technologies used
Our experienced engineers employ the latest technologies, frameworks, and components to create solution that combine a strong easy-to-use modern design with high performance

Our
Team
Our team consisted of three full stack engineers. The team build this project from scratch and was also involved in periodic maintenance and support. We understood the complex project requirements and delivered a high-quality end product that surpassed our client's expectations.

Request a quote
Value delivered
To sCode refactoring with further improvement of the performance of the admin panel;
Expansion of the feature set for vendors;
Faster import of CSV files to the system;
Adoption of Braintree as an online payment solution to process invoices;
Thorough testing to fix bugs;
Integration with SEO tools, including Ahrefs which helps grow traffic and optimize the platform;
Integration with partner websites.