How and where to hire .Net developers?
With no doubt, company's success greatly depends on skills and knowledge of its employees. By hiring talented minds, agencies ensure their growth & prosperity. Taking into account the persisting battle for tech talent, one should invent new & effective strategies for attracting potential employees. In this article we will provide some tips & advice on how to find and hire .Net developers fast & effectively.
What you should know about .Net technology
.Net is a popular framework by Microsoft which supports many programming languages. These are C#, F#, C++ .Net, Visual Basic Net to name a few. It is mainly used to build robust web, mobile and desktop applications. Since its first release in 2002, it is constantly growing in popularity. Why? Well, it allows to significantly speed up the development process, offering a simple and secure way to create software. Many platforms were built using .Net technology such as Microsoft, StackOverflow, GoDaddy, Dell and others. Taking into account a great potential of .Net and Asp.Net, it's not surprising that .Net programmers are in such demand now.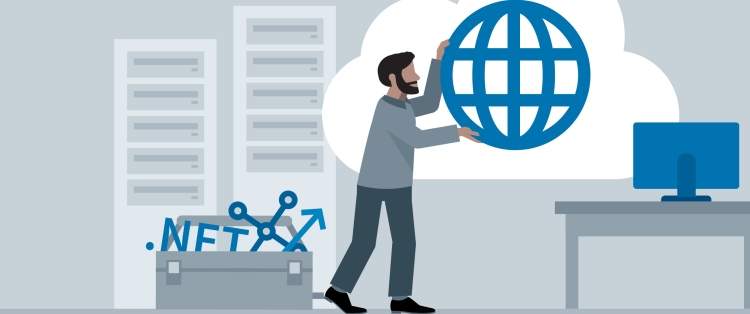 Hire .Net programmers who are highly skilled
When searching for candidates, one should clearly define the skills needed for his/her particular project. To be successful, a .Net developer must know much more than  dot Net framework. So, what are the skills/experience required for this position?
Specialist
Years of experience
Skills/knowledge

Trainee

no relevant experience    

.Net and its internals (JIT, CLR, GAC), Web services, C#

Junior Beginner      

3 months

C# or VB.Net, ASP.NET, understanding of OOP principles, HTML,CSS

Junior Upper                                                

9 months

All of the above + Visual Studio.Net, JQuery/JavaScript, Angular JS, SQL

Junior Advanced

1.5 years

experience in all of the above + LINQ

Middle Beginner

2 years

All of the above + comfortable working with SQL server, and front-end technologies, database knowledge

Middle Upper

2.5 years

All of the above + Bootstrap experience, ASP.Net, XML, HTML, CSS, Angular JS experience

Middle Advanced

3 years

All of the above + ASP.MVC, .Net MVC, .Net Web API  frameworks, strong debugging skills

Senior    

5 years

proficiency in web app development, deep knowledge of C#/ Visual Basic programming language, strong debugging skills, familiarity with Agile environment

Tech Lead

5 years

capacity of developing & mentoring Asp.NET, C# solutions, knowledge of MSSQL, experience in developing highload systems, experience with Agile/Scrum methodologies, automated unit testing, strong organisational/ management skills

Architect

6 years

expertise in architecting complex web applications using .Net framework, expertise in the following:




ASP.NET, ASP.NET MVC, creating .Net Core applications, experience in creating data access components with LINQ and Entity Framework, building web APIs

Senior Architect

8 years

3+ years experience of senior programming, proficiency with .Net technology stack, expertise in building large enterprise solutions, using front-end frameworks, experience with debugging, Jira, metric collection tools, tech writing skills

CTO                                           

        8 years                                                      

deep understanding of tech trends, skills in creating budgets and plans, leadership abilities, profound knowledge of .Net programming
Build a clear plan of what exactly skills you need to achieve the expected results. Like that you avoid the risk of missing great talents or hiring the wrong specialists. Additionally, here are some of soft skills which are strongly recommended for any decent ASP.Net developer:
time management skills
ability to plan ahead and fix errors
analytical mindset
desire of constant self-education
trustworthiness
Now that you know what a dot Net programmer should be like, it's time to create a create a job description.
Create a great job offer with a detailed description
I can't emphasize this enough – a great job description makes a huge difference. It should clearly explain duties & responsibilities to attract more potential employees. Set the exact requirements for the candidates and be creative about visual presentation of your offer. Stay clear and original – make yourself different from all the others in a good way.

Where do you look for .Net developers?
Everything can go to waste if you search in the wrong places. So consider creating a detailed research plan & find out where you target candidates are online. The question you should ask yourself is:
"What should I choose – in-house hiring or building an offshore development team?
Each collaboration model has its own benefits and disadvantages. Recruitment of in-house specialists implies direct communication with your workers, and it is known as traditional working model. However, it requires significant time and money resources. Companies need to buy equipment, rent an office, pay taxes and cover other expenses related to maintaining their team. Moreover, you should be experienced in IT recruitment or get help of qualified recruiters to screen and hire the right ASP.NET developers. Keep in mind that tech hiring requires particular attention and knowledge.
On the other hand, hiring dot Net developers on a remote basis is a more hassle-free cooperation model. Since you get experienced recruiters to help you, you don't have to worry about testing skills of the candidates or the official recruitment procedures. The offshore agency also provides you with the office, efficiently maintaining your team.
In which countries should you hire dot Net programmers?
Each year more & more companies decide to hire offshore ASP.Net developers from other countries. Among the most popular destinations to offshore outsourcing are: Ukraine, Poland, India, Bulgaria and Romania. This is due to a huge pool of tech talents and low costs of outsourcing software development to these countries. Tech specialists living in these countries provide value-added services to businesses.
| | | | |
| --- | --- | --- | --- |
| | Ukraine | USA | Germany |
| .Net Engineer | 40 % of US rate | 100 % | 75 % of US rate |
Hiring offshore dot Net programmers in Ukraine becomes a commonly used practice due to a number of reasons. First, there is the lack of dot Net programmers globally. Secondly, Ukrainian specialists have shown to be equal & experienced partners in software development. They have a deep understanding & rich expertise in complex IT projects, being in high demand globally.
USA is the country where .Net developers require the highest rates according to global statistics.
How to select & hire the right ASP.Net developers?
Some companies struggle to find the right .Net programmers fitting their requirements. This can be explained by an existing gap between company's expectations and resources available on the market. Instead of searching for experienced senior programmers who are already occupied with their current jobs, agencies should shift their attention to hiring the rising talents. These motivated and ambitious specialists can become the most valuable resource for a company with a proper development & training.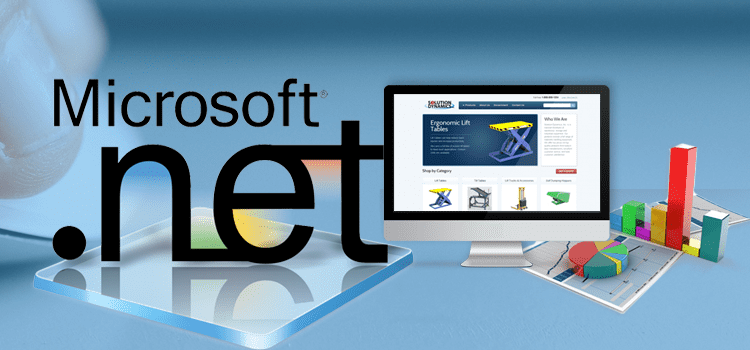 Another possible solution is to recruit dot Net developers on a remote basis. In such way, companies can attract a qualified workforce.
The effective hiring process consists of the following stages:
A phone call
Programming test/real case
Technical interview
Making a decision
There are several C# online tests and .Net programming tests to give you a hand in pre-screening of the candidates. However, it's always better to check their skills on a real-life case that happened to your company. Remember, you're looking for the candidates who are the best fit for you. Don't rely entirely on resume, since it can be a perfectionist version of a person. Ask about their experience and check their knowledge, or even better, verify it in practice.
Finally, don't forget to check their soft skills during personal interviews. Meeting in-person is also a great chance to set the clear expectations on both sides and discuss the working conditions beforehand.
If in doubt how to screen your ASP.Net developers, deliver this part to professionals. We have been selecting decent programmers since 2012, using various hiring & testing methods. By turning to us, you can get skilled .Net developers and start working soon.