About the project
The Crayons Initiative was founded by Bryan Ware who dedicated himself to combining his manufacturing skills and his love for the arts to help children in need. The company provides kids in hospitals with free crayons — and the power to face their challenges with the freedom to make art. Over 3 million people are pitching in, including employees of Visa, Cisco, HBO and Vodafone. The Crayons Initiative has been covered by The Today Show, BuzzFeed, NBC Nightly News, O Magazine, and People Magazine.
Dedicated development team
Challenges

that was faced and overcame

Improve the skeleton of the platform and correct existing inaccuracies in the functionality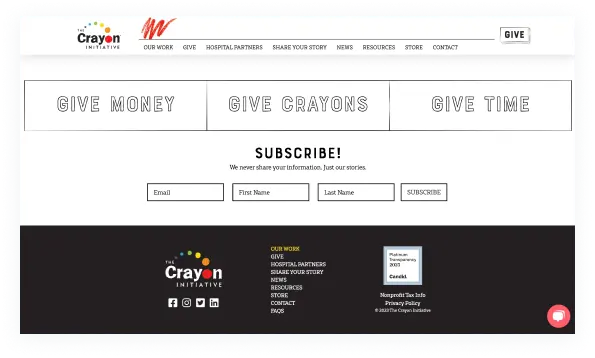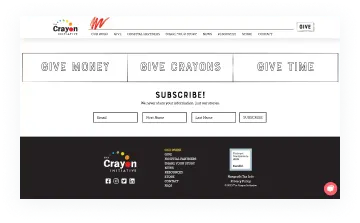 Speed up platform performance and resolve potential logical errors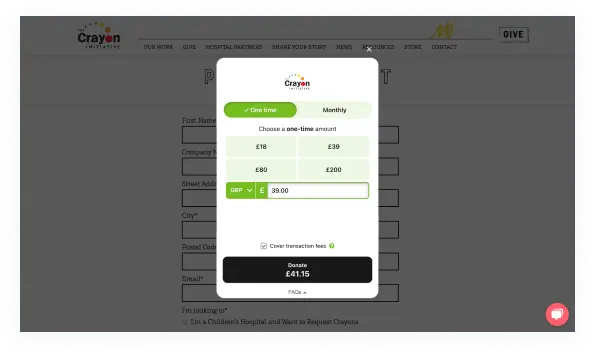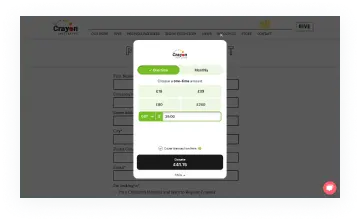 Ensure synchronization of information with partner services and import data from auxiliary data warehouses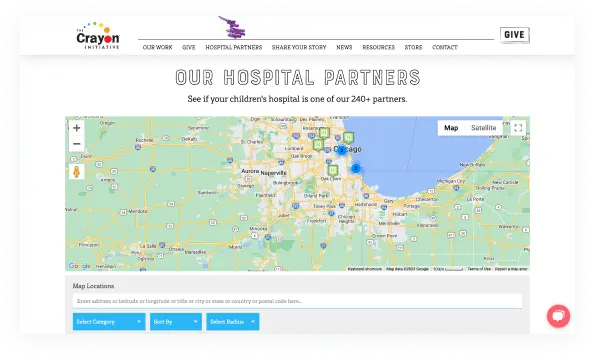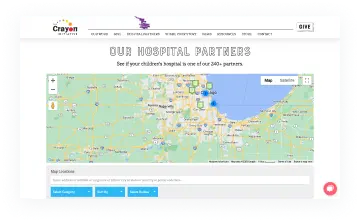 Implement new functionality and project support to meet customer expectations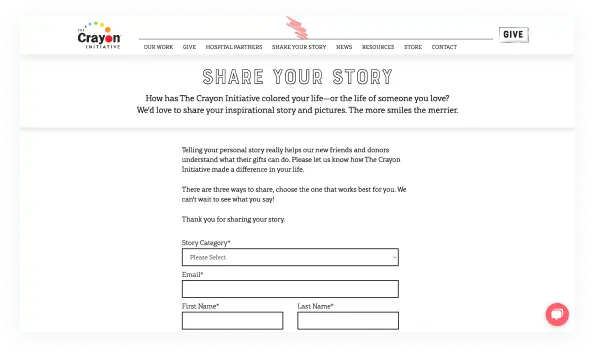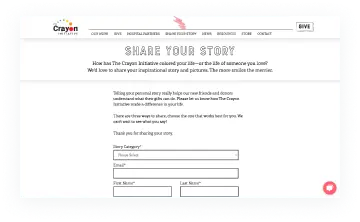 Technologies used
Our experienced engineers employ the latest technologies, frameworks, and components to create solution that combine a strong easy-to-use modern design with high performance
Our
Team
Our team consisted of four full stack developers. The team build this project from scratch and was also involved in periodic maintenance and support. We understood the complex project requirements and delivered a high-quality end product that surpassed our client's expectations.
Request a quote
Value delivered
Enhanced Website Launch:
We developed and launched an improved website catering to both administrators and users. The new interface provided a seamless user experience, making navigation intuitive and facilitating efficient platform usage.
Functional Improvement and Error Resolution:
Our team meticulously identified and rectified all logical errors within the platform. Additionally, we updated existing functionality to ensure smoother operations and an overall superior user experience.
Data Synchronization with Hubspot:
By integrating with Hubspot, we facilitated seamless data synchronization, ensuring up-to-date information availability and consistency across the platform. This integration enhanced data-driven decision-making and streamlined business processes.
Implementation of New Functionality:
Based on customer expectations and requirements, we successfully introduced new functionality, expanding the platform's capabilities and meeting the evolving needs of users.
Platform Quality and Performance Enhancement:
Our efforts led to a marked improvement in the platform's quality and performance. We restructured the system, optimizing speed and responsiveness, which provided a solid foundation for implementing new features.
In conclusion, CyberCraft's collaboration with Crayons resulted in a successful project that delivered significant value. By launching an enhanced website, resolving logical errors, implementing data synchronization, introducing new functionality, and optimizing platform quality and performance, we empowered the client to achieve their business objectives. Our dedication to excellence and comprehensive approach to testing ensured a reliable, efficient, and user-friendly platform, ultimately exceeding our client's expectations.