About the project
The company specializes in end-to-end commercial real estate transactions and provides market participants with data-driven solutions and intelligent marketing tools. The significant achievement is that the existing platform powers over 90% of all CRE sales that take place online, allowing users to increase market visibility and accelerate time-to-close. Moreover, it connects buyers and sellers with a more convenient, faster transaction & closing process.
Challenges

that was faced and overcame

Bidding and Auction System:
Сreating a bidding system that allows buyers to place bids on properties and ensuring that the highest bidder is identified accurately. Managing bid increments, bid validations, and automatic bidding rules may also be challenging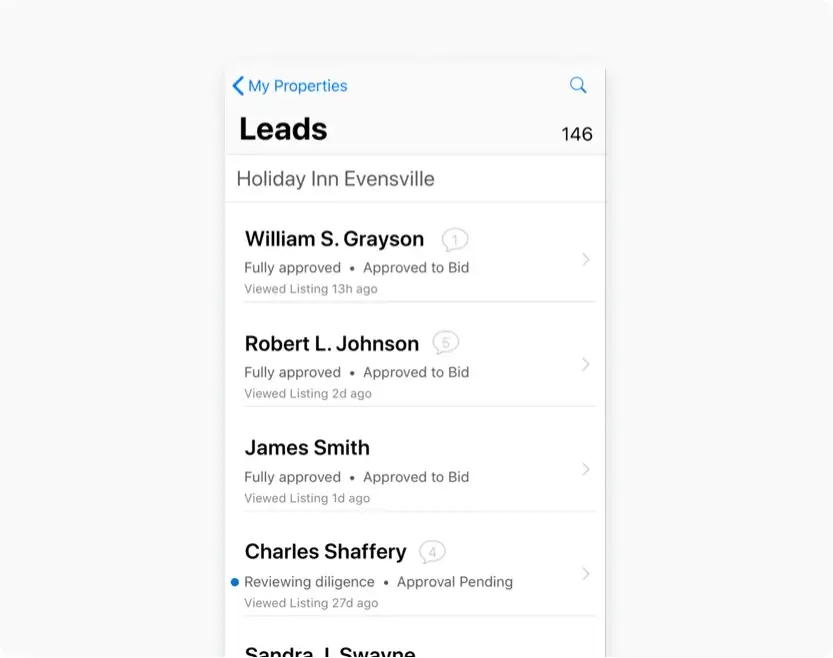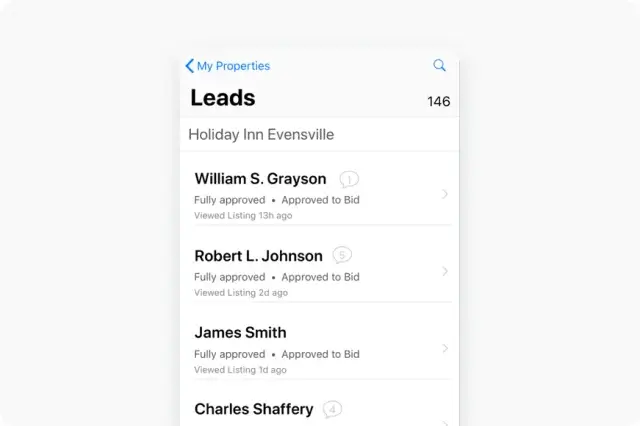 Property Listings and Search:
Building a robust and efficient search functionality to allow buyers to easily find and browse available properties based on their preferences, such as location, price range, and property type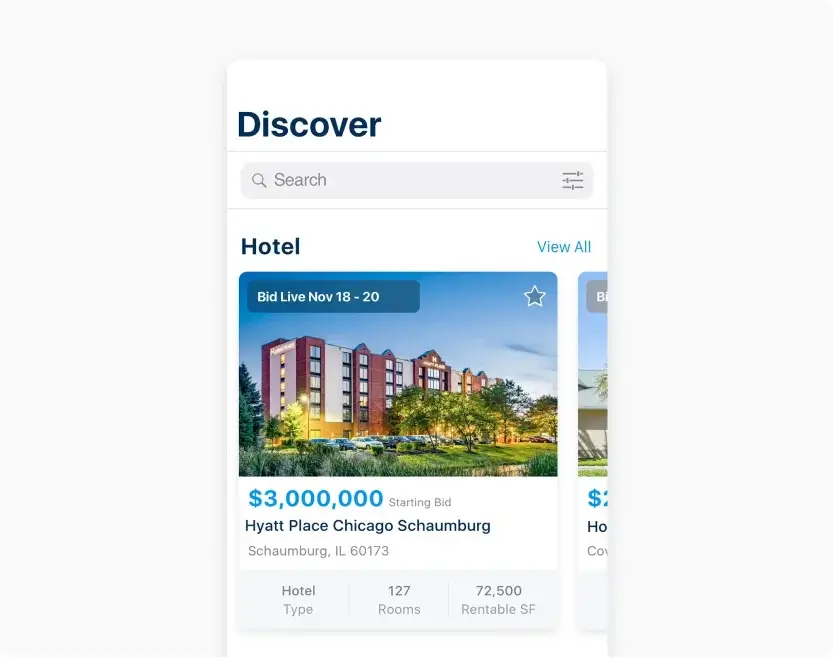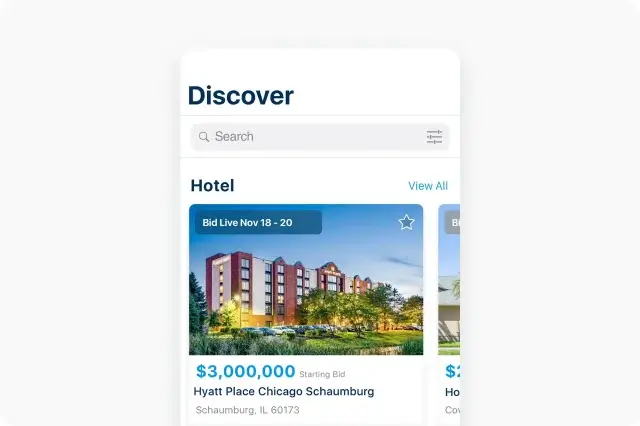 Legal and Compliance Considerations:
Adhering to legal and compliance requirements related to real estate transactions, data protection, and user privacy, depending on the jurisdiction where the app will be used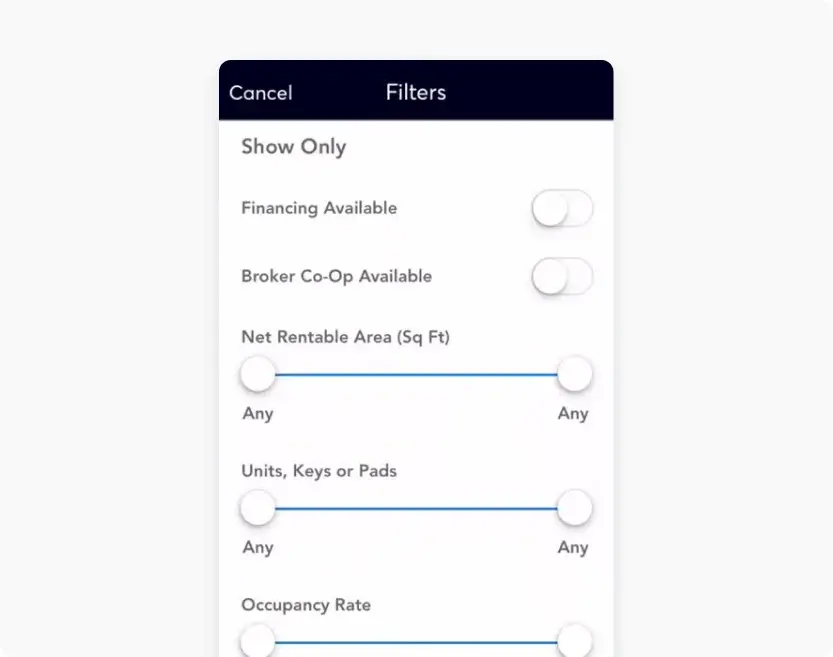 Transaction Facilitation:
Developing a secure and reliable transaction system that enables the transfer of funds and legal documentation between buyers and sellers, while ensuring the integrity and legality of the process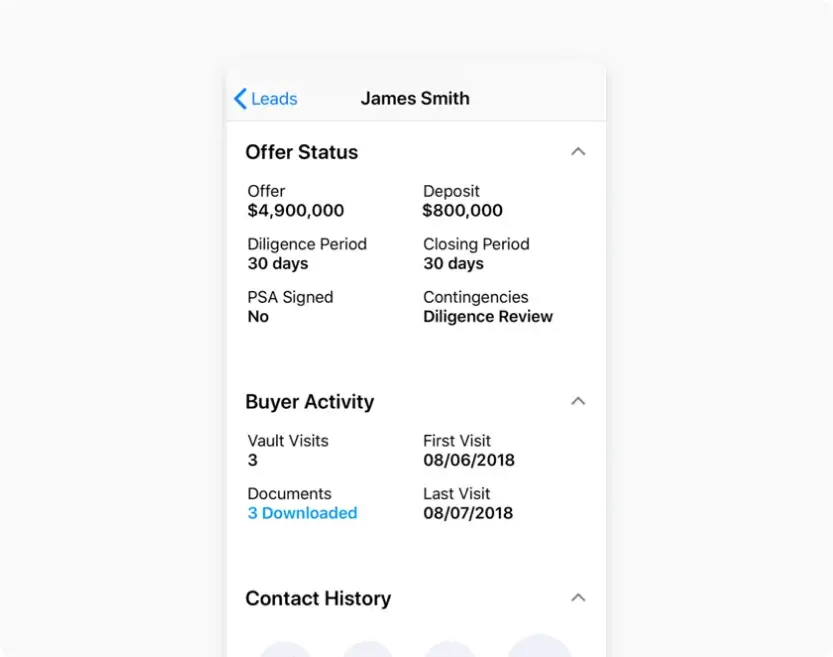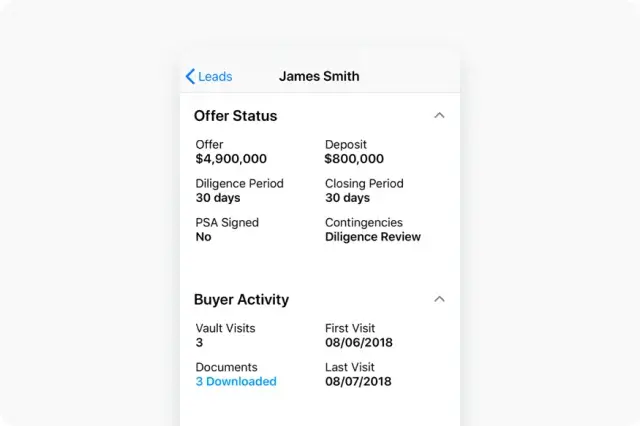 Technologies used
Our experienced engineers employ the latest technologies, frameworks, and components to create solution that combine a strong easy-to-use modern design with high performance

Our
Team
Our team consisted of three iOS developers and one automation engineer. The team build this project from scratch and was also involved in periodic maintenance and support. We understood the complex project requirements and delivered a high-quality end product that surpassed our client's expectations.

3 iOS Developers
1 Automation Engineer
Request a quote
Value delivered
Refactoring and Feature Development:
CyberCraft assisted the client in refactoring their application and implementing new features, such as the ability to add multiple objects to a portfolio. This helped improve the overall functionality and usability of the application.
Efficient Collaboration and Tools:
CyberCraft leveraged popular tools like Jira, Confluence, and Bitbucket to facilitate effective collaboration and streamline the development process. These tools enhance communication, project management, and version control, ensuring smoother workflows.
Enhanced Transactions for Brokers:
The deployed product delivered by CyberCraft is specifically designed to benefit brokers by enabling faster transactions. This improvement can help brokers save time and enhance their overall efficiency.
Improved Opportunities for Investors:
The updated application allows investors to find better opportunities by providing them with enhanced functionalities. This includes an exciting online bidding experience, potentially increasing their chances of securing valuable investment opportunities.