Android
Modern mobile software development constantly keeps users in suspense and anticipation. The news and innovations related to this sphere don't seem to quiet down at all, while new design & development guidelines, approaches and technologies are spawned each day. There is always something to look forward to and something to give a try in the world of mobile development. Also, today users access almost half of the websites via mobile devices. Top Android app developers have an utterly difficult task to handle – they must keep up with all the tendencies while having a strong software development knowledge. Only in such way, a productive cooperation with clients is possible. Freelancers can never guarantee the full substantiality of their approach to work, while dedicated corporate teams can offer overly expensive services, while not being interested in your projects to the fullest extent.
Why it is challenging to find top Android app programmer for hire?
In order to hire Android application developer that would live up to your professional expectations, you need to conduct researches, keep in mind numerous employment factors and compose a complex list of requirements for candidates.
Although, there is a solution to make this process completely painless. Our specialized experts can find, hire and build a team of highly-experienced tried & tested Android developers for you!
CyberCraft provides the ready-to-work development teams that are adjusted to your specific needs and requirements, consisting of experienced, competent specialists. Having a direct access to the working capacities of over 100 000 expert developers with various skills and expertise, we guarantee to find specialists you are looking for and do that without requiring your extensive individual participation. You can manage your team further on however you want - it's as simple as that.
Why build Android app dev teams with us?
With over 30 years of experience in substantial IT niches (project management, human resources staffing, etc.), we offer you numerous advantages when hiring dedicated Android developers. In particular, here's what you get if you decide to cooperate with us:
Cost-efficiency.

Employing services of an offshore partner is much cheaper than expanding your in-house team. No need to pay for additional housing, administration, etc. You can save up to 60% of costs related to hiring 

Android developers

, no financial risks involved.

Time-efficiency.

We specialize in setting up teams tailored to your specific requirements. We have been doing that professionally for many years. As a rule, no more than three weeks is required to set up a team. A pathetic period of time compared to if you were setting it up on your own.

Minimum effort on your part.

No need to conduct researches, summarize crucial employment factors and take care of related issues. With our help, you get a readymade team for further cooperation. The dedicated teams we build work in our premises but are managed completely by you.

Security.

We guarantee the highest level of your data protection. All the required pieces of information will be kept confidential, while we provide extra protection capabilities due to our integral approach to clients security backed by constant supervision.

Cultural similarity & geographical proximity.

There is only one-hour difference between Ukraine the majority of EU countries. A flight from the capital of Ukraine to most European cities takes 1-3 hours and doesn't require a visa. Building 

Android app dev

team

, you won't encounter any mentality or cultural difficulties.

Full integration.

The

team of dedicated Android developers

 becomes a full-time expansion of your in-house team. The remote specialists will constantly communicate with your existing employees to make the workflow seamless and get a better understanding of your company's specifics and needs.

The most talented tech minds. W

e provide only highly-competent specialists in Android development, having access to 100 000 IT specialists in Ukraine which are in high demand worldwide

.

Support & consultation. We will gladly support your projects and provide consultations on the questions of adhering to such development models as Agile, Scrum, Waterfall, etc.
Flexible & client-centric approach. If you need to do some changes to your team, scale it down or involve in another project, you are free to do so. We are a reliable partner, adjusting to your specific needs.
Transparent collaboration. No 

hidden fees involved, as we discuss all the cooperation nuances with our clients initially in order to avoid any contradictions in the working process.
Technologies
The dedicated teams we build consist of highly-experienced Android developers. We find and hire candidates with deep knowledge & experience in such technologies:-
- Java;
- Android SDK;
- XML;
- Android studio;
- APIs;
- Agile environment;
- UI Design;
- Material Design;
- Databases;
- Adobe PhoneGap;
- HTML5, CSS3, & JavaScript for cross-platform development;
- IoT specifics.
The teams also have the extensive knowledge of software development process models such as Agile, Waterfall, Scrum, as well as various iterative and incremental models.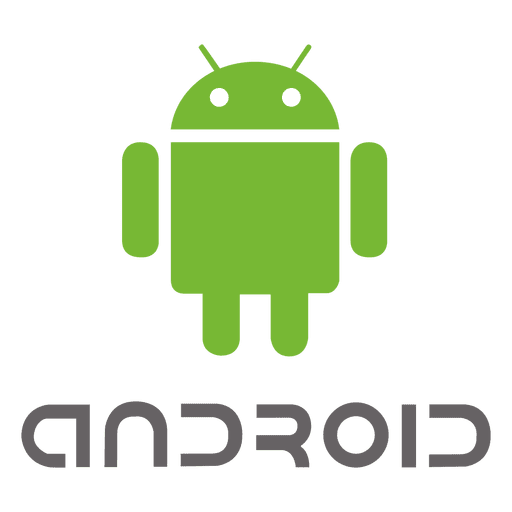 Looking for Android developer has never been easier

CyberCraft will build Android app development team to die for, no matter how strict your requirements are or where you are located. It's completely up to you -how to manage your top Android developers team and to which project deliver. The team is under your control, so create a new weather app with advanced IoT integration or an augmented reality-based videogame.
All you need to do is employ our service, perform the thorough selection of pre-selected candidates, employ some of them and, voila! Your team is set up and ready to go, no excessive headache for you as a business owner/manager!
Let's build a bright, technologically-advanced future of mobile development together!