Our сlients are our partners
What we offer
Outcome-oriented .Net development services
CyberCraft will become your trusty partner in hiring professional .Net developers. We will build a team of programmers in the shortest terms possible, organise a working place for them, and execute all the taxation obligations. CyberCraft helps you find the best match in terms of proficiency and communication skills. This approach makes provided .Net development services outstanding.
Why Us?
Why hire <.NET> Programmers with Cybercraft?
Increased security




You can be sure that all private data will be confidential in accordance with the recently updated GDPR policy standard.

Professional Developers




If there are no suitable local specialists, we can find specialists fitting perfectly the requested quality-price ratio

Full-cycle Development




We support our clients at all stages and offer solutions for all phases of custom product development together

Lifelong Tech Support




CyberCraft offers all the necessary technical support required for smooth product performance and scalability.

Universal .NET Standard




We can help you implement common functions such as graphics rendering, database interaction, XML manipulations across .NET Framework, .NET Core, and Xamarin.

Further support guaranteed




Working with remote team members provides you with increased reliability & dedication.
Services
<Dot Net> Development Services
With CyberCraft, you can hire .Net Core developer or cross-functional dedicated development team and get the advantage of consistent quality and optimized project costs. Eagerness to adopt technology while reducing its cost and complexity makes our engineering team your reliable technology partner. We support proven work processes resulting in a consistent output of high-quality work – robust, secure, and scalable web solutions fueled by Dot Net.
Get Started
.NET Web development
The experienced .Net team applies the latest web and app development techniques to help you ensure the best results via effective IT solutions.
CyberCraft deliver both scalable and effective custom solutions to match your needs.
DOT NET for Startups / Enterprises
.NET Integration and Optimisation
.NET Development Consulting Services
Why Us?
Scale up your team at your Ease and Convenience
Uncover the power of high-tech, efficient, and complex .NET solutions with CyberCraft
Team Augmentation with .NET dev.
---
Bridge the resource gap in your in-house team by hiring the salient team of .NET developers from CyberCraft and count them as your very own team.
Dedicated .NET team
---
Hire dedicated team of .Net core developers from us to make the most out of your project and get it developed within time and predefined budget.
Full .NET development outsourcing
---
Hand over your .NET project to us and see how CyberCraft entrust your support and evolve the project successfully exceeding your expectations.
Hire Senior .NET developer
CyberCraft .NET team includes more than 30 .NET developers with an average of four years' professional experience. As for senior engineers at CyberCraft, their experience reaches 6–8 years. Our senior .NET programmers have deep experience with monolithic vs micro services architecture. Turn the expertise of our talented .NET developers into your success and reap business benefits!
Stack
Dot Net Technical Stack
Experienced .NET engineers employ the latest technologies, frameworks, and components to create solutions that combine a strong easy-to-use modern design with high performance.
Ruby Frameworks
Database
Testing
Deployment Tools
Server
Searching
Our projects
.NET <projects> we build
Since 2012, we have delivered 20+ .Net software development projects from scratch across different industries and business types.
We receive only an idea and a set of requirements from our customers and develop profitable projects. Our case studies prove that hiring .Net developers with CyberCraft is a safe bet for eCommerce, real estate, e-learning, healthcare, and other companies.
We offer to assemble a team of high-performing .NET engineers specifically for your project. Regardless of its complexity, CyberCraft will involve .Net developers capable of building cost-effective, result-oriented, and code quality-driven solutions.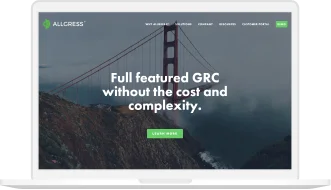 Governance, Risk Management & Compliance System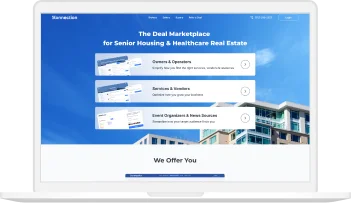 Deal Marketplace Platform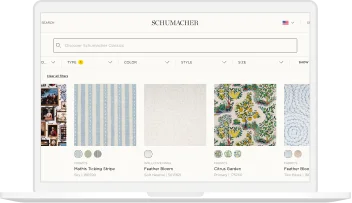 Designer's Resource for Schumacher
Feedbacks
CyberCraft has helped us scale-up our software engineering capacity by sourcing some of the best talent in the industry and providing the professional and administrative services distributed teams demand. Over the past year, our partnership with CyberCraft has helped us gain market share through the swift deployment of innovative technology. Looking forward, we intend to expand our partnership with CyberCraft to further exploit competitive advantages that boost our bottom line.

George Bordley
CTO at F. Schumacher & Co.
Questions
Popular FAQs
What is Ruby on Rails used for?
Ruby on Rails has been used as a full-stack framework to build high-performance web platforms and database-backed web applications since 2005. Actually, a large number of products for different domains are empowered by Ruby on Rails, e. g. Shopify (eCommerce stores), Airbnb (booking service), Github and Gitlab (code repositories), Crunchbase (provider of business-related information), Twitter (social media platform), Basecamp (project management & collaboration platform).
Having appeared as a framework consisting of tools to build web apps on the front and backend, Ruby on Rails (RoR) is still in use in 2023. Currently, businesses hire Ruby on Rails developers to work on startups, MVPs, and prototypes — all the products requiring fast development. However, RoR may be suitable even as a technology to develop rapidly growing products:
Stock marketing platforms
Apartment sharing and booking apps
Online stores
SaaS solutions
Social networking websites
Large projects with unpredictable transformations
Why use Ruby on Rails and hire Ruby on Rails developers?
How to scale Ruby on Rails app?
What principles make Ruby on Rails stand out from other technologies?
Why is Ruby on Rails so popular?
Where to hire Ruby on Rails developers?