.Net
.NET platform is used in web and desktop application development for Microsoft OS. Due to its many unique features which are unavailable in similar solutions (compatibility with any programming language, automatic memory control, and template code creation focus), this technology is regarded among the most needed ones in the software development niche.
In fact, .Net programmers must face a difficult learning curve. That's why, it is important to properly indicate the requirements in a job description. We will discuss how to hire .Net developer for your project from this approach.
Technologies

a .Net developer must be familiar with

.Net development is quite a popular niche in corporate purpose software development. Meanwhile, clients do not employ .Net web development services so often (we will explain why further on). It can be pretty difficult to hire dot Net developers. Down below, you can see the list of basic requirements that any decent candidate for a dot Net developer position must meet.
Firm C# and/or Visual Basic knowledge.

These two languages are most frequently used in creating products based on the .Net platform. Thus, confident command of a potential

dot Net engineer

in at least one of these languages is a crucial factor in employing a specialist.

Skills in developing solutions based on the ASP.NET web platform.

This is an important factor to take into account for clients interested in .

Net web application development

. In order to work with this technology, your potential employee must possess working skills in HTML5, JavaScript, and CSS, as well as be able to create projects in Visual Studio and use .net Core.

Understanding of the working principles according to the MVC data separation scheme.

If you are planning to build web applications based on the discussed platform, you'll probably decide to use a MVC-framework (for instance, ASP.NET MVC Framework). In such a case, your team will be able to accelerate the product implementation process, as several experts from different IT departments can work on the same component simultaneously.

Experience in working with databases.

Usually, not a single commercial solution is implemented without the 'attached' database. In order to make sure that a candidate is able to create the external storage connections, evaluate his/her working experience with ADO.NET, Entity Framework, as well as Microsoft SQL Server or Oracle in the job opening description.

Skills in Bootstrap and other .Net-compatible web development frameworks. Knowing t

his framework, one can create adaptive web applications and websites. Since we are living in the era of smartphones and mobile devices, knowledge of 

this tool will be a serious asset in a candidate's resume.
Please note, that this is not a full list of the required skills that professional 
developers must possess
, but only the basic and necessary points for a job description.
How to find a dot Net engineer

: optimizing stages of searching and hiring employees

As we have mentioned before, it may not be that simple to hire dot Net programmers as this technology is quite expensive in terms of development and support. Apart from expenses on purchasing the required licensed software, consider adding significan costs on screening a pretty high volume of developers. If you need services with an optimal price and quality ratio, you definitely should find out about our company.

Successfully operating on the Ukrainian IT market since 2012, CyberCraft organizes productive and long-term cooperation between custom tailored, expert teams and clients from Western Europe or USA. We find the needed experts, form the teams, organize working places and take responsibility for the governmental tax issues. As a result, instead of wasting months in search for decent candidates, you can get professionals in no time. Start .Net software development with dedicated experts.
Advantages of working with us
1) Quality work for moderate money. If you have conducted a local monitoring of .Net experts, you probably know the average rates requested by developers. Such salaries politics can be explained by the high standard of living in the USA and Western European countries. The average salary of Ukrainian IT professionals is lower due to the difference in living costs between these countries. Meanwhile, you can be absolutely sure of the high quality solutions delivery: Ukrainian tech talents have been outsourcing their services to the leading countries for about 10 years now, always meeting the competition of more expensive services.
2) Constant communication. Haven't outsourced dot Net development yet? As a matter of fact, due to the properly organized working space from our side, you won't feel any difference if something was otherwise. The remote developers will always stay in touch – during the working day as well as another time agreed upon with you. You'll be able to discuss any further plans and aspects of your .Net application development as though everything is happening right in your office.
3) Further technical support of a product guaranteed. Working with a remote team doesn't mean that after the project is finished they will just drop you. We provide our developers with the best working conditions – decent salaries, comfortable office space, full social package; everything that would motivate them for a long-term cooperation with you. Be sure that you will get further technical support for your software solution while working with the initial team members.
4) No need to organize a working space. Office rent, purchase of powerful computers and furniture, taxes – all these expenses can significantly undermine your current financial state. In turn, cooperation with a remote team eradicates the necessity of such expenses. This means that your project will be more profitable opposed to if you were working with a local team of developers.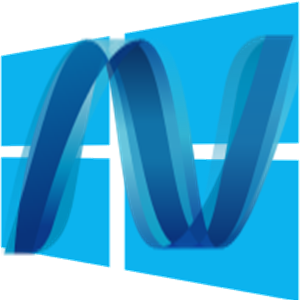 Hire .net developers: conclusion

CyberCraft will become your trusty guide in search and hiring Ukrainian .Net developers. We will form a team of programmers in the shortest terms possible, organize a working place for them and execute all the side obligations related to taxation and official employment. You will be able to begin the efficient workflow management pretty soon. We guarantee that you will be satisfied with .Net development services by our Ukrainian specialists!