4 cases when developing software for media & publishing is your winning strategy
Media & publishing industry experiences major transformations right now. Boundaries between print and digital blur and, as a result, consumers behavior changes. These and other factors affect the whole media ecosystem.
To embrace new market challenges, media companies need powerful software solutions. With their help, they can simplify their workflows & automate major working processes.
Let's explore the main cases when developing software for media & publishing can benefit agencies.

1 - You need to improve content creation & delivery mechanisms
It's a great challenge to capture consumers attention in the digital age. All sorts of information are constantly flowing past users. Thus, media companies should adapt the way they produce, share and track content to new market demands.
One way to do this is to develop custom content management systems. In such way, media agencies can increase efficiency of their workflows and grow revenue.
How exactly CMS can provide you with a competitive advantage?
First and foremost, this type of media & publishing software allows to optimize work coordination & results.
Secondly, you can manage clients accounts, take payments, edit ads within a few clicks. So, controlling the whole ad campaign becomes easier.
Thirdly, you get the real-time info about your sales force & status. Using multi-channel distribution, companies can survive in an ever-persisting battle for users attention and stay ahead of the curve.
Another type of solutions which we highly recommend using is online publishing software. It allows to create interactive digital publications, effective digital messages and distribute them with no hassle.
Agencies can create materials for both print and digital without having to install specialized software on their PCs. All they need to do is choose a digital template and customize it to their liking. Combine text, images and other elements to create a document ready for publishing.
DPS solutions allow you to build brochures, magazines, posters and app/website prototypes in one place.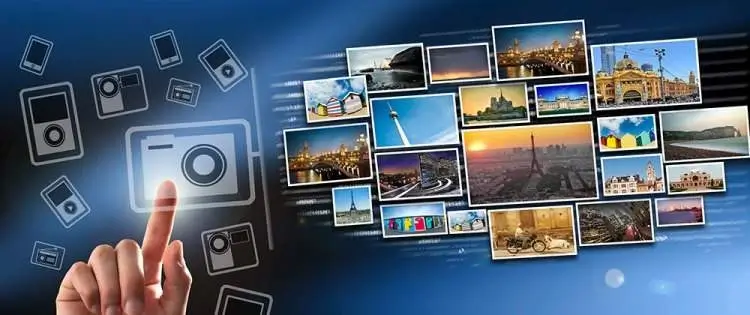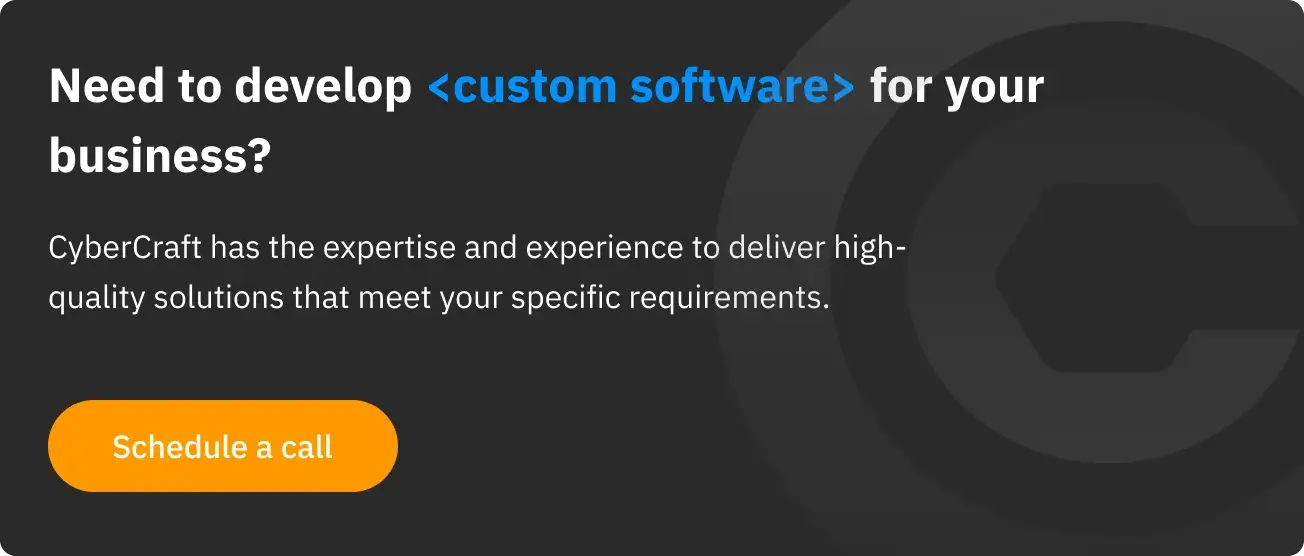 The best desktop publishing software is:
Adobe InDesign
QuarkXPress
LaTex
Scribus
Microsoft Publisher
Microsoft Word
What is more important, you can reduce costs & time spent on creating publishing materials. Among other benefits of these solutions are the following:
high level of personnalisation
ease of use
multi-platform presence
work efficiency.
2 - You want to improve customers engagement with media software
By keeping customers engaged, companies make them come back for more and build a positive brand image.
To achieve this, media companies can use various types of platforms & apps.
Let's explore what kind of software for media & publishing can help to improve users engagement rates.
Live streaming media platforms
Video is among most popular types of content among readers. Creating a video platform for real-time streaming might become a winning solution for media agencies. It has to be scalable, adaptable and secure.
This type of platform is especially valuable when transmitting sports events, concerts and reportages. Make your audience feel as if they are present at these events – and they will be more likely to return to your website.
Interactive online portals & mobile solutions
There has come a new way to consume media: instant, online and free. So, content of any type has to be available via powerful digital mediums.
When developing websites & mobile solutions, media agencies become closer to their target audience. This ensures convenient customer experience, since readers get access to the latest articles & news at any time of the day. To bring maximum results, media online portals should be engaging & focused on readers interests.
VR & AR apps
By offering immersive experience to your users, you can greatly increase their engagement rates. Let them dive deeply into your story and actually experience it.
It's also a great way to make users feel closer to important events & experience them from a first-person perspective.
For example, transmitting news with VR technology brings a brand new experience to users. By wearing a VR headset, they are automatically transferred to far locations sometimes, with extreme weather conditions.
Besides providing context to viewers, media agencies can speak to their emotions, thus, providing themselves with powerful arm in decision-making.
For instance, the film created by United Nation about Syrian refugees touched the hearts of viewers, making it easy to remember.
Social media posting & management software
There are so many ways of using social media software in media industry. For example, you can create your own social media network for your target audience. By allowing readers to socialize and connect, you increase the total engagement rates.
You can create another type of social media software to generate fresh content ideas, schedule posting and effectively manage several social media accounts. It is a great way to grow brand awareness & create an engaged community of like-minded people around your brand.

3 - Need to automate & simplify the working processes
You've probably heard about it. Automated journalism is a new trend in media that simplifies job to publishers and other specialists. It allows to analyse data, test different headlines and find most trending topics. As a result, get better and faster results.
Sometimes you need to find the content which receives the most views and improve the underperforming stories. Media & publishing software allows you to do this, cutting time & money expenses related to content creation.
You can also create media software solutions to collect all ad sales and account info in one place. Thus, your sales team can access the ads on a remote basis from any tablet, computer or smartphone.
Improve relationship management with your partners, collaboration between employees and management of human resources. Innovative media software can streamline your business workflow & processes to achieve higher efficiency.
4 - You need to have the real-time data & analytics
The real advantage working in media & publishing industry is that you can get instant access to user feedback via online mediums. By analysing this important data, you can understand clients requirements & predict their future behavior.
By developing software customized to their needs, media & publishing agencies get a powerful tool which they can use for their own purposes. Evaluate the success of ad campaign and make the right decisions.
You can monitor & visualize data from multiple sources, increase your clients satisfaction and, consequently, grow your revenue.

Stages of developing media software
This process usually includes several stages:
Planning – On this stage companies identify their goals & business needs. Then, they decide on the type of software helping to achieve these goals.
Analysis & project launch – No matter what is company type or size, it is vital to carefully select a software development partner. The budget and timeline should be strictly set in order to avoid further complications.
Design – On this stage designers and analysts work together to build the architecture of a project. Setting strict standards and sticking to them allows to mitigate possible mistakes.
Development – This is when developers start coding to generate high quality end product. To streamline this process, each task is assigned to different specialist.
Testing – All the bugs & errors need to be fixed before the software is launched.
Implementation – To ensure proper functioning of your media software, it needs to go through implementation stage. If it runs on various systems with no flaws, then it is ready to be launched.
Maintenance – If further support is needed after installing your software, your software development partner should provide it. Any post-implementation issues that might arise need to be fixed.
Use media & publishing software to your advantage
These are just a few examples of how media & publishing software can benefit media business.
To take full advantage of these solutions, companies should identify their needs, set clear goals and choose the right strategy.
The newly emerging technologies can become company's most valuable asset on the way to success.