Our сlients are our partners
















About Us
Web Design Company
CyberCraft's team provides clients with web design services that inspire and strengthen the branding strategy. We work on user-focused and immersive design for mobile applications, websites, and any other platforms. Our goal is to build the right type of visual communication to present information, product, or service most efficiently and appropriately.
Why Us
Advantages of
web design services

provided by CyberCraft
Expertise
Our team of experienced designers and developers have a wealth of knowledge and expertise in the latest web design technologies and trends.
Customization
We provide personalized web design solutions that are tailored to meet the unique needs of each of our clients.
Quality
We take pride in delivering high-quality, polished web designs that exceed our clients' expectations and enhance their business performance.
Cost-saving solution
By turning to our web design studio, you can save up to 60% of the overall web design costs. Unlike USA or Western European companies, we ask reasonable prices for Premium quality services.
Timeliness
We understand the importance of meeting deadlines and work efficiently to deliver our digital design solutions within agreed-upon timelines.
Innovation
We are committed to staying ahead of the curve when it comes to digital design, utilizing the latest tools and techniques to deliver cutting-edge solutions.
Digital product design services
We provide web design services for
Our comprehensive web design services aim to optimize the functionality of business-focused applications, catering to the needs of emerging startups and established enterprises.
Schedule a call
Startups
From ideation to launch, our web design services are tailored to help you build a strong and engaging brand identity that resonates with your target audience.
Small & middle-sized companies
Our web design services for small and medium-sized companies are designed to enhance your online presence, boost user engagement, and drive conversions, all while keeping your budget in mind.
Enterprises
We understand that as an enterprise, your digital needs are complex and multifaceted. That's why we offer comprehensive digital design services, including branding, web design, mobile app design, and digital marketing, to help you achieve your business objectives and stay ahead of the competition.
Are you looking for reliable
web design

team?

Contact us today to learn more about our cutting-edge web design services and how we can help you optimize the performance of your business

Schedule a call
Build a web design team
Main stages of the web design process at CyberCraft
Stage 1
Defining strategy & goals
Any good website design is a result of properly defined goals, target audience & effective strategy. Before proceeding to further stages of designing a website, specialists need to have a vision of future web solution. The importance of discovering business activity, competitors & customers shouldn't be underestimated. A site map allows to guide users through a website.
Stage 2
Design
At this stage, our experienced web designers create wireframes & mockups, sketches & flowcharts of a future website. Basically, it consists in turning planned concepts into reality. This involves shaping visual layout as well as basic code writing. Of course, you review & approve this before moving further.
Stage 3
Development
To make a website actually work, design must be turned into the code. Web designers add content to the website pages, testing every page before going further. With no doubt, we submit a prototype for your final approval ensuring that it meets your expectations.
Stage 4
Launch
During this stage we check the interactivity, user experience of a website, moving it to the live server. It also includes testing and checking website presentation in different browsers.
Stage 5
Maintenance & promotion
This is vital to ensure proper web resource functioning on a long-term basis. Making updates, content changes or promoting website demands special attention and experts help. Thanks to highly-skilled experts, all this becomes easier.
Feedback
We approached CyberCraft to help us create a consumer-facing cross-platform mobile application to help forgetful people with gift ideas and reminders. They quickly assembled a team of sharp developers, worked through a design brainstorming exercise based on our initial sketches, and built a working application. During the course of the project, the team uncovered several use cases that we hadn't anticipated and built creative solutions for them. I have recommended Cybercraft to other Bay Area companies!

Jay Moorthi
Co-founder at SolanoLabs
Our projects
Explore our
projects
Discover how CyberCraft has helped businesses like yours overcome technology challenges and drive growth. 

We receive only an idea and a set of requirements from our customers and develop profitable projects. Our case studies prove that hiring developers with CyberCraft is a safe bet for eCommerce, real estate, e-learning, fintech, and other companies.
Request a quote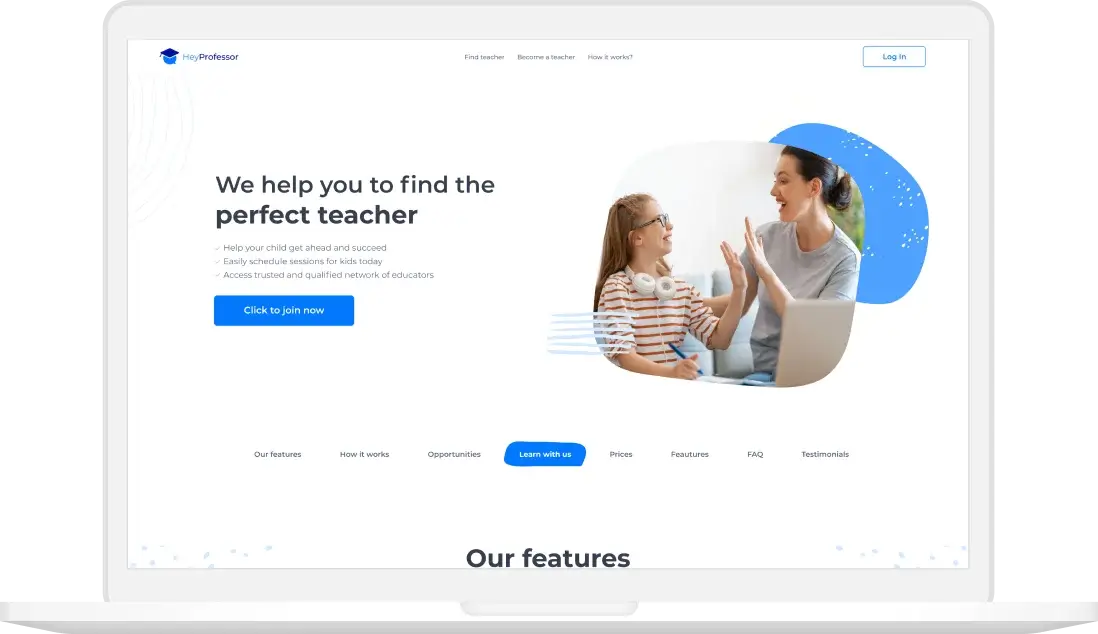 E-Learning platform that connects teachers and student
AHey Professor is a learning platform that helps parents to find the perfect teachers for their children. Tutors can use this e-learning solution to conduct lessons on their own terms.
Go to case study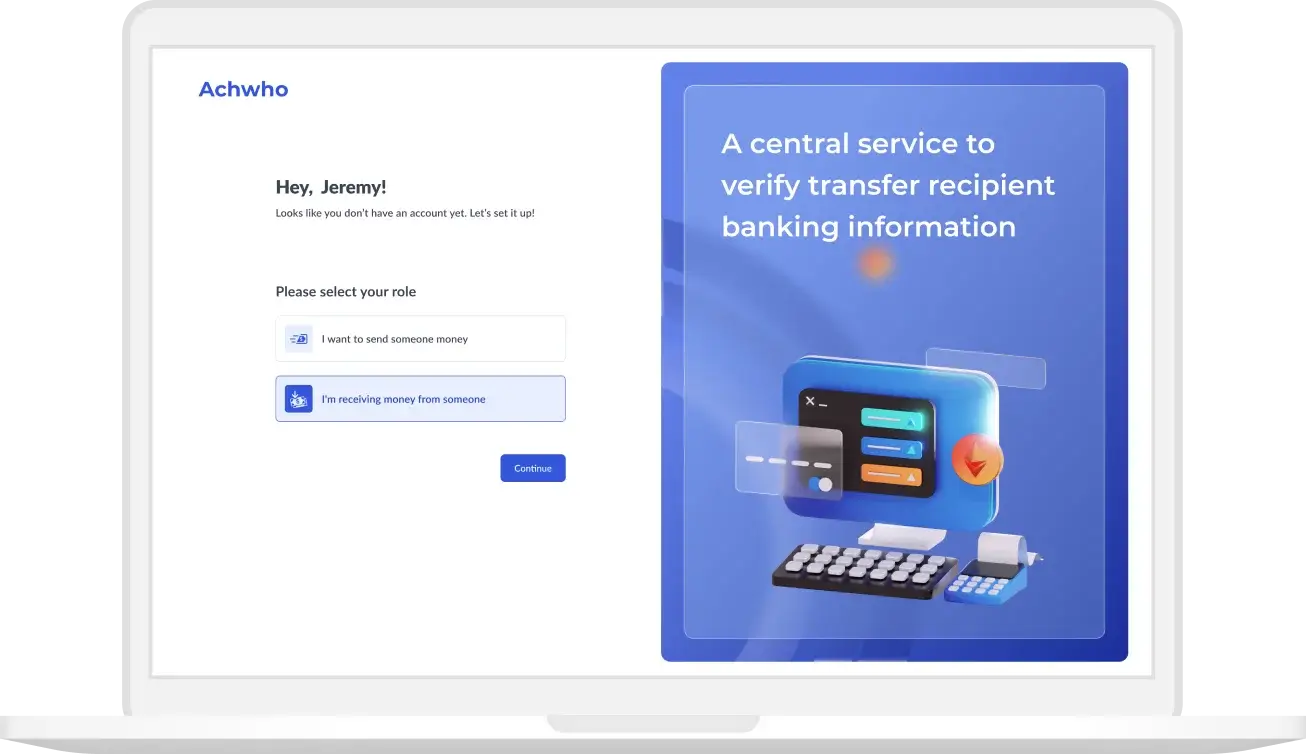 Fintech platform for safe money transfers
AAchwho is a secure reliable platform for the financial industry intended to help its users with safe money transfers and eliminate fraud.
Go to case study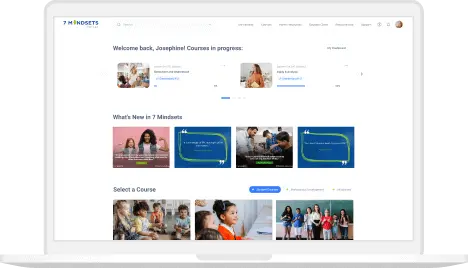 Social Emotional Learning Platform
AIn cooperation with the client, CyberCraft team has redefined the SEL platform. We developed tested, different concepts that determine layout and architecture of the website.
Go to case study
Questions
Popular FAQs
What is web design?
Web design is the process of creating and designing the visual layout, user interface, and user experience of a website. It involves various elements such as layout, color scheme, typography, images, graphics, and navigation, all of which work together to create an aesthetically appealing and user-friendly website. Web design is a critical aspect of building a successful online presence, as it impacts how visitors perceive and interact with a website. It requires expertise in various disciplines, including graphic design, user experience design, and web development, to create a website that meets the needs of both the business and its target audience.
What is responsive web design?
Responsive web design is an approach to web design that ensures a website is accessible and usable across multiple devices and screen sizes, including desktops, laptops, tablets, and smartphones. In responsive web design, the website's layout and content adjust dynamically to the size and orientation of the screen, providing an optimal viewing experience for users.
This is achieved through the use of flexible layouts, proportional images, and cascading style sheets (CSS) that can adapt to different screen sizes and resolutions. The goal of responsive web design is to ensure that a website looks and functions well on any device, without the need for separate mobile and desktop versions of the site.
Responsive web design is important in today's digital landscape, as more people access the internet from mobile devices than ever before. It can improve user engagement and satisfaction, reduce bounce rates, and improve search engine rankings, making it a crucial aspect of modern web design.
How can web design services benefit my company?
Web design services can benefit  in several ways:
Establish an online presence: Having a website allows your business to establish an online presence and reach a wider audience.

Build credibility: A well-designed website can build credibility and trust with potential customers, helping you to attract and retain customers.

Increase brand awareness: A website is an essential marketing tool that can increase brand awareness and help you to reach a larger audience.

Generate leads and sales: A well-designed website can help to generate leads and sales for your business by providing a platform for customers to learn more about your products or services.

Improve user experience: A website that is user-friendly and easy to navigate can improve the user experience, leading to increased engagement and better customer retention.

Stay competitive: Having a professionally designed website can help you stay competitive in your industry by keeping up with the latest web design trends and technologies.
Web design services can help your company establish a strong online presence, build credibility and trust, and generate leads and sales, ultimately leading to business growth and success.
How long does it take to design a website?
The timeline for designing a website varies based on the complexity and size of the project. However, we usually complete the design and development process within 4-6 weeks.
What is the difference between web design and web development?
Web design refers to the process of designing the visual elements and layout of a website, while web development involves coding and building the website's functionality.