Software product development
To create a groundbreaking software solution that allows becoming the outstanding leader in the area, you need product development services. Our company adheres to the professional implementation of all phases of the development, from brainstorming to testing. Therefore, CyberCraft can become your reliable partner and develop a software product that fully meets your expectations and business-oriented needs.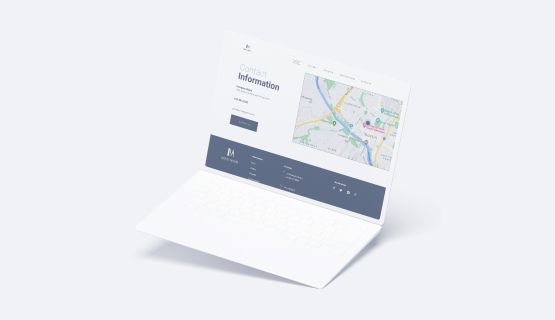 CyberCraft can become your reliable partner and develop a software product that fully meets your expectations and business-oriented needs.
Cooperation with our professional software product development company helps companies to increase ROI and a productivity level. These goals could be reached thanks to rich domain expertise, a well-managed collaboration process, and profound market understanding. In order to be successful and useful for clients, our team strictly complies with all stages of software product development and provides clients with the necessary type of assistance.
Product development services are useful if:
you're busy with managerial tasks
you want to focus on general strategy and vision instead of particular products
there is a strong need for a remote team that is able to develop the product from scratch
you need business research and analysis combined with strong technical expertise
This approach is suitable for:
Our software product development company ensures client's success by strictly adhering to the individual plan that is built in accordance with the customer's request.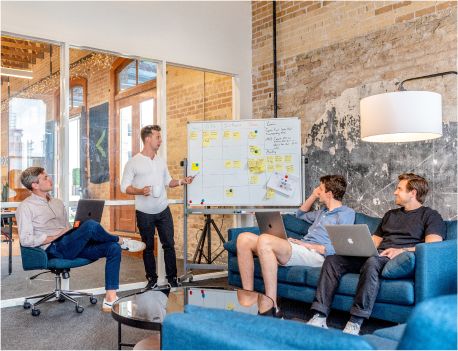 Start-ups at the early stages, lacking tech & business specialists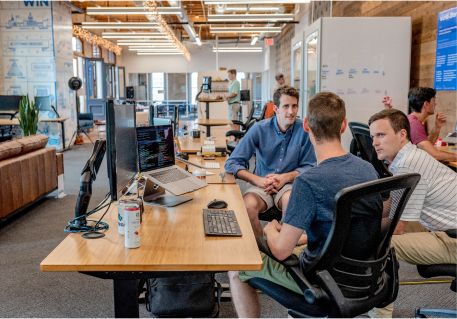 Companies planning to launch their own product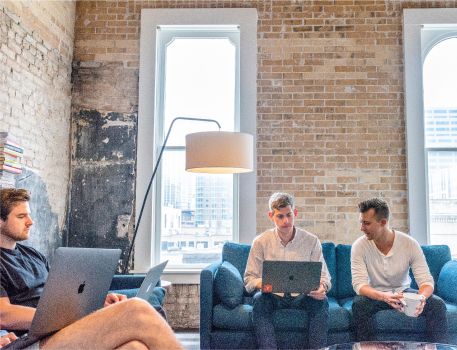 Firms that are interested in the digitalization of their products or services
Steps of the software product development
First Step
Planning
At the first stage, the product development company works on identifying and analyzing the client's idea, needs & expectations. We achieve this by the implementation of the core phase based on brainstorming, deep analysis, and defining the scope of the development. Before moving forward we need to verify that the idea could be successful before all investments are made. Also, our team should check whether the client has a clear vision of the process and the final product and forge it if it doesn't exist.
Besides brainstorming and other tasks that should be performed, at the initial stage CyberCraft's team finds out the most crucial details of the project:
The scope, including specific goals, cost, deadlines, etc.
The detailed plan of implementation.
The ways to achieve business goals.
Planning & brainstorming are the appropriate stages to identify market needs, so any user research activity is useful here.
Second Step
Requirements analysis
Development of the software solution with clean code and pleasant design is impossible without a clear understanding of project goals. We pay special attention to all types of requirements and the ability to enforce them while creating a new product. At this stage, all economical and technical aspects of the project are being discussed – from resources and time to the complexity of the solution.
Requirements analysis is mandatory for identifying risks, choosing the right strategy, and preparing well-structured documentation. Our experience proves that documentation with a clear structure, agreed upon with the client, ensures the smooth running process of cooperation.
Third Step
Design phase
The concept of the software solution is reflected in a design that should correspond with project architecture and requirements. This stage of product development is also known as WEB design. If the high-fidelity design prototype that meets the customer's requirements is ready, it's time to move to another stage.
Fourth Step
Development
Coding is known as one of the most responsible steps of software product development. At this stage, requirements have to be translated into the product. The code prepared by software developers must correspond with specifications. It's possible only if tech specialists have enough experience, and all previous stages were implemented in the appropriate way. The other key to success here is the literate process of quality assurance.
Fifth Step
Quality assurance
Quality assurance with manual and automated testing of the product is aimed to find out bugs and ensure the required level of quality. As usual, the testing phase is combined with the development in order to eliminate errors. QA engineers apply various tests. User acceptance and functionality testing are being combined with the systems integration. When the software product is bug-free, it's time to move to the other stages.
Sixth Step
Implementation and launch
Software is ready for production. The team of our software development company performs this task in accordance with the implementation plan. All components and data are being transferred to production. The peculiarities of the process depend on the type of the project – straightforward or staggered.
Seventh Step
Maintenance
As soon as the product is released, there is a strong need to maintain the normal work of the software. At this stage, CyberCraft works on any updates and upgrades. Our team pays attention to polishing the solution and fixing bugs that can appear in the future. Maintenance includes adding new functionality that meets user's expectations and needs. We provide you with dedicated professionals in software product development for hassle-free cooperation!.
Explore the main advantages of outsourcing product development:
Product development outsourcing has become a well-adopted practice worldwide. As a result, many agencies have troubles with the choice of the right software development outsourcing company. The quality of service, time and geographical location are the most important factors they usually take into account.
Ukraine has proven to be a very beneficial destination for software development outsourcing. Similar mentalities, high-skilled specialists, and a good level of English ensure productive collaboration with the remote employees. Moreover, our clients launch their project very soon after they contact us. Join them and start working with the greatest minds in Eastern Europe!
Attracting new customers & serving wider market with a highly competitive product
Our software development services are a serious asset allowing you to respond to clients' expectations and gain new audiences. Facing new market challenges becomes easier with the help of experts.
Quicker time-to-market thanks to CyberCraft development capabilities
We provide a ready-to-use software solution fast & with no delays. By implementing DevOps best practices and quality management, we achieve the desired results sooner than you can expect. IT professionals ensure high quality service delivery. From 1 month to 3 years - the cooperation will last until you need it.
Four Profits
For your next project
Efficient management thanks to Agile & Scrum methodologies
Choose any methodology you need or rely on our experience. Using these powerful tools ensures flexible and adaptive work process. According to VersionOne's 2017 State of Agile Report, the "ability to adapt to change" is cited the most important benefit of embracing Agile by 88% of respondents.
Access to the best talents in product development
We offer services by highly-skilled IT minds, having access to 150000+ professionals. Whether you need junior, middle or senior developers, we provide the necessary kind of specialists with no risk or hassle. You get anything you need to create one-of-a-kind software products.
01 / 03
Allgress was founded in 2008 and works in the field of enterprise security and risks. The company is committed to providing CISOs with the ability to make effective investment decisions that align security and compliance programs with top business priorities, communicate the value of those decisions to senior executives, and manage risk, fines, and brand damage.
VIEW Full Case
02 / 03
Optoss creates comprehensive AI products to protect clients' networks all over the globe. The company has introduced a series of advanced AI products capable of dealing with an ever-increasing volume of data and complexity in this space.
VIEW Full Case
03 / 03
The company specializes in end-to-end commercial real estate transactions and provides market participants with data-driven solutions and intelligent marketing tools. The significant achievement is that the existing platform powers over 90% of all CRE sales that take place online, allowing users to increase market visibility and accelerate time-to-close.
VIEW Full Case
Why outsource product development to us?
At CyberCraft, we firmly believe in driving innovation and business growth. Whether you need a complex vertical product or a simple horizontal solution, we can assist you in that. Choose the type of collaboration that fits you the best with no fear of possible risks. You can deliver a part of the project or the whole software product development to us – and we will adapt accordingly.
Get a free consultation now!