PHP
PHP is the most popular language for backend development. With its help, programmers can provide a stable connection between user interface and databases.
A script-type language by its nature, PHP implies a declarative coding. This means that even a beginner programmer can learn the its specifics painlessly, as opposed to Node.js (add on top of that a huge online support community where solutions to practically any issue related to PHP coding can be found).
Another great element is a Composer package manager. By connecting it, a developer can simply describe libraries that are crucial to his code. In turn, a package manager will 'single-handedly' find the required versions, download and install them in a project folder.
Last but not least, PHP can be painlessly integrated with any third-party solution. In particular, by employing various APIs, a developer can set up a connection with any service working by a 'client-server' scheme.
As we have mentioned above, it is relatively simple to learn PHP. That's why it's important to compose the fullest and most proper vacancy description in order to sift insufficiently qualified candidates on the initial stage of a php developer resume consideration. Explore how to hire dedicated php developer for your project and not regret it on the long run.
Hire php developer:

requirements for a candidate

PHP development is a very widespread type of service in the web development sphere. Ad boards literally glitter with 'php developer wanted', 'php developer needed' ads. Due to such a high demand, when most people hire a php coder, they offer a standard list of requirements like the one below:
Confident command in PHP;

Experience of working with SQL/MySQL databases;

Understanding of the HTML & CSS principles;

Experience of working with version management systems (SVN or Git, for instance);

Experience of working with Laravel, Symfony, Slim, CakePHP, and other frameworks;

Experience of using CMS (Drupal or similar for commercial use or WordPress as an alternative).
Of course, the list doesn't include any specific abilities that a candidate must have to work on your particular project (skills of working with some additional security tools as well as knowledge of certain not so popular frameworks). The full list of requirements for a dedicated php developer is usually pretty voluminous.
How to hire a developer:

optimizing the stages of searching & hiring employees
Despite the fact that PHP is a commonly used programming language, hiring
 dedicated php programmers 
implies significant cost expenses. It's one thing to find a project created with PHP, it's another to find php developers that would understand the project well enough. It's difficult because the creation of something from scratch is mostly a complex process. Moreover, hiring highly-qualified candidates usually includes paying premiums (which, in some cases, beat the price of PHP programming services per hour). If you like most progressive business owners are looking for a way to get the highest-quality product without spending too much, you should definitely employ the services of an outstaffing agency.
CyberCraft specializes in search for talented and
dedicated php programmers
in Ukraine. Thus, we are always ready to answer your
need for a php developer
 and form a strong team of php developers who will work wholeheartedly on your project. We organize the workspaces, cover the official employment and tax payments, and all the other things which are pretty inaccessible to organize remotely. In turn, all the responsibilities related to the workflow management are assigned to your manager, which maximizes the efficiency of remote cooperation.
Advantages

of working with us

Take a closer look at the advantages you get if choose to work with us:
1) Quality warranty. As you may know, developers from Eastern Europe are the most qualified and demanded IT specialists for today. If the first caracteristic is so due to a high level of education, the latter is so because of much lower rates of our specialists. Notice that this doesn't affect the service quality in any way. Take into account a living costs difference between the countries of Western Europe and Ukraine. Thus, you can hire the best php developers from Ukraine without undermining the quality of work.
2) Providing working places. Due to a rapidly growing number of workplaces in the world, the prices for office rentals constantly increase as well. So, you are obliged to pay huge sums each month in order to provide your employees with good computers and working space. That is, if you try to organize a workplace locally. Although you can avoid this issue by hiring a team of developers remotely.
3) Reliability. Many product owners doubt the effectiveness of the remote cooperation simply because of the fear that such team can disappear one day and the project will be jeopardized (additional time and financial expenses at the very least). However, this mostly happens while working single-handedly with offshore php developers. In reality, we sign all the official documents, such as NDAs and others, to provide you with zero-risk cooperation model. Your developer team will be officially employed and provided with confortable working conditions - these and additional bonuses to motivate them for a long-term cooperation. Thus, you can be sure that any further technical work on your project will be undertaken by initially hired developers. So, you won't have to waste time briefing the new devs.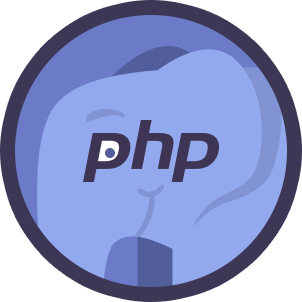 Hire a PHP programmer: conclusion

If you need one or many php developers, CyberCraft will setup your own remote team of top specialists from Ukraine in the shortest terms possible. Our experts will organize a full-blown working place for your employees, providing with comfortable conditions required for a productive labor. Despite its remoteness, such an interaction format guarantees that the project won't be left behind the halfway. Thus, you won't have to look for new workers who could finish the scaling and provide the continuous technical support for a project. As a result, you'll get a seamlessly working team consisting of experienced programmers with minimal expenses delivered (as we've mentioned above, you won't have to spend money on the office space rent or pay too much just because your employee lives in the country with expensive living). See for yourself how pleasant and effective the cooperation with Ukrainian IT minds may be!