Python
Python was released in 1991 and since then steadily gains popularity year by year. Python is a general-purpose high-level programming language, notable for its simple, readable, and concise syntax, compatibility with external libraries and C/C++ languages, and, most of all, its great by-default security mechanisms. Since the start, the main aim of the language making Python web development easy and efficient. Thanks to this, the language excels in the creation of web application and websites. Nevertheless, Python makes possible to write almost everything (games, scripts for automatization, complex computing systems, healthcare systems, and many more) without considerable issues.
Big companies prefer using Python because it allows employing a diverse selection of paradigms for high level programming. Due to the simplicity of the code, further maintenance of program written with Python becomes easier and more pleasant as compared with Java or C++. In business terms, it allows to save money and increase the employee productivity.
Why Hire a Python Development Team With Our Company?
It may seem that due to the Python's diversity, it is not necessary to have a deeper look into Python developer's profile and qualifications. Nevertheless, Python programmers are often engaged in complex projects and face a lot of unique challenges every day. It means they need to have a good knowledge of language and its best practices, keen critical thinking, must be adjustable, and creative enough to look for out-of-the-box-solutions when required.
As the provider of outstaffing services, we offer our clients all kinds of help in building a remote Python development team of highly skilled coders who would be under a complete control of the customer. The team is hosted and supplied with working conditions at our premises. You are freed of all the legal issues and questions regarding human relations while still retaining the direct control over the course of the project and the team itself. Our expertise in recruitment allows hiring experienced dedicated IT specialists who are ready to generate new "fresh" solutions for your business. We offer consulting, support and evaluation when our customers need to hire Python programmer. We are sensitive towards the preferences of our clients and always ensure the functionality of the final product.
Reasons
to Hire Python Programmer with Outstaffing Services
If you are still in doubt, whether you need the help of outstaffing services to hire Python developers, take a closer look at the pros of remote dedicated development teams:
reduced costs of searching, selecting, and preparing the new employees as the outstaffing service leads the hiring process according to the client's requirements;
possibility to save on office space costs as the team is hosted and supplied at the premises of outstaffing provider;
an absence of legal implications and tax burdens connected to staff hiring as they all would be the responsibility of outstaffing provider;
despite the above, complete control over the team, its goals and results, and tasks it solves;
possibility to replace the specialist and hire Python coder who meets the needed requirements and can quickly cope with the given tasks.
Python Development Services:
Community
One of the key components for the success of any technology is the community gathered around it. It predetermines the future vector of development through common efforts. The community around Python is one of the most powerful in the IT world. In addition to thousands of individuals and small software companies, Python development services are used by the giant corporations, such as:








It says a lot about the trust as those large corporations are not afraid to build their business around Python.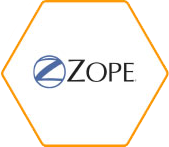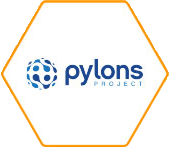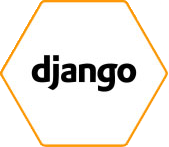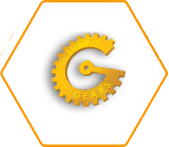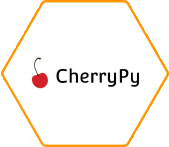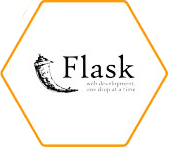 Python Web Development:

Best Frameworks and Used Technologies

The majority of the web applications have the same base functional, for example, processing of sessions and authorization, validation of requests, etc. Frameworks allow coders to abstain from solving the routine tasks from scratch and focusing on the core functions and business logic. Advanced frameworks that include functions for the user data processing (articles, posts, photos, etc.) are called Content Management Frameworks (CMF). The frameworks are usually used to develop rather complex apps that solve unique problems. The most famous among these, targeted at enhancing the already impressive capabilities of Python in the web development is Django. A Python Django developer can quickly build the website out of several functional modules. Django web development provides an abstraction layer that eliminates the need to write SQL queries to retrieve/store any data in the database. All tables used by the website are identified as classes in a separate file. Further, using the methods of these classes, it becomes much easier to manipulate the content. Django allows avoiding many common security threats by providing a system that is designed to make safe decisions and automatically protecting the application. For instance, Django developer can secure user account information and password to prevent common mistakes such as the inclusion of session information into cookie files where it becomes very vulnerable (instead, cookie files contain only the key and the actual data is saved in the database), or storing unencrypted passwords, instead of secure hashes. Skilled Django developers use this framework to simplify data serialization and utilization in XML or JSON format. It can be used for the development of web applications which are designed to gather the data for other applications. Hire Django developers for your project and you will receive a well-structured and user-friendly website or application.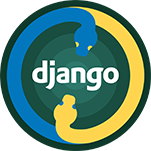 Python developers outstaffing is one of the easiest ways to hire high-skilled specialists without much effort on your part. Cybercraft is always at our client's disposal to examine all the requirements and demands and to find the most qualified Python Django programmers for the web application development. Do not hesitate to contact Cybercraft team now and start forming the Python development team of your dreams!