Our UI/UX design service team worked for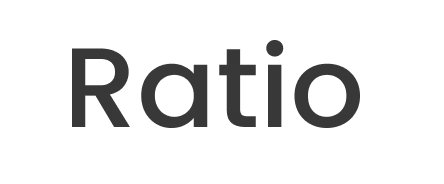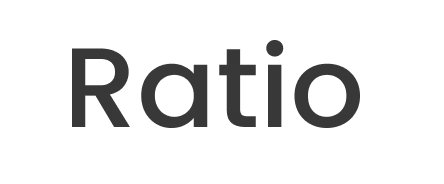 About us
UI/UX Design Services Company
For 12 years, our UI/UX designers, business analysts, and product managers have been crafting bespoke design solutions. They have cultivated a refined taste for excellent design, combined with a profound skill set encompassing analytics, creativity, and technical abilities. Our UI/UX design services company, excels in presenting intricate concepts in clear and aesthetically pleasing forms, utilizing well-structured information architecture.
Why Us
Why
choose CyberCraft

as your UI/UX design services company
Wide domain expertise
We offer a wide range of domain expertise, including FinTech, Real Estate, EdTech, and more. Our team has extensive experience in designing platforms that provide a seamless user experience and meet the specific needs of each industry.
Quick and easy start
We know the strengths of each of our specialists. We always quickly and efficiently select the necessary experts for a particular project. We always focuses on building the right team. You can be sure that work on your project will start very quickly.
Comprehensive process
At CyberСraft, we follow a comprehensive approach to UI/UX design. We conduct research, create a detailed plan, design wireframes, develop interactive prototypes, conduct usability testing, and provide ongoing support.
Client-focused approach
At CyberCraft, we put clients first. We understand your business needs and work closely with you to develop tailored UI/UX design solutions. Our client-focused approach ensures visually stunning designs aligned with your business objectives and user needs.
Flexibility
We understand that every business is unique, and that's why we are flexible in our approach. We can adapt to your specific business needs and preferences to provide a tailored UI/UX design solution that meets your requirements.
Ongoing support
We provide ongoing support to ensure that the product continues to meet your business objectives and the needs of your users. Our team provide ongoing assistance to ensure your product remains relevant and meets your business goals and user needs.
UI/UX design
We provide UI/UX design & development services for
Our comprehensive ui ux design service aims to optimize the functionality of business-focused applications, catering to the needs of emerging startups and established enterprises.
Schedule a call
Startups
From idea to launch, our UI/UX design service are tailored to help you build a strong and engaging brand identity that resonates with your target audience.
Small & middle-sized companies
Our user experience design services for small and medium-sized companies are designed to enhance your online presence, boost user engagement, and drive conversions, all while keeping your budget in mind.
Enterprises
We understand that as an enterprise, your digital needs are complex and multifaceted. That's why we offer comprehensive user experience design services, including branding, web design, mobile app design, and digital marketing, to help you achieve your business objectives and stay ahead of the competition.
Looking for
UI/UX design

services?

Schedule a call to discuss everything you need to know about how to hire UI/UX designers!

Schedule a call
Stack
Our UI/UX design tools
The tools for your UI/UX design project will be selected according to various factors such as its complexity, the number of stakeholders involved, and your personal preferences.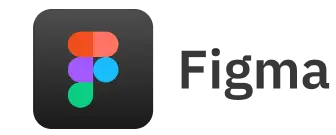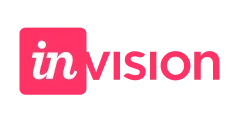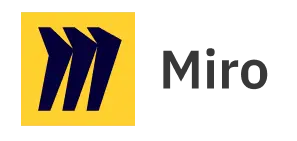 Build a UX/UI design team
Stages of UI/UX design service by CyberСraft
Stage 1
Discovery phase
At this stage, we find out the project's scope and requirements. This is achieved through communication, meetings, and calls with the customer. The CyberCraft's team discusses possible implementation routes, amount of work, scope, and budget with the client. After these moments are agreed, the developing process starts.
Stage 2
Wireframing
We create wireframes to outline the structure and layout of the user interface. This process ensures that the design meets the needs of both the business and the user, and provides a clear understanding of the product's functionality and layout before moving on to the prototyping stage.
Stage 3
Prototyping
We develop interactive prototypes that enable users to experience the product and provide feedback before the final design is completed. This process helps us to identify and address any usability issues and ensure that the final design meets the needs of your users.
Stage 4
Visual design
At CyberСraft, we create a visually appealing design that aligns with your brand identity and meets the needs of your users. Our process includes branding, user interface design, style guide creation, interactive design, and responsive design. We aim to create a functional and aesthetically pleasing design resulting in a positive user experience.
Stage 5
Testing
We conduct usability testing to identify any issues and make necessary improvements. This process helps us to ensure that the design is user-friendly and provides a positive user experience. We use feedback from the testing to refine the design and make necessary adjustments before launching the final product.
Stage 6
Launch
At CyberСraft, we launch the final product and provide ongoing support to ensure that it continues to meet your business objectives and the needs of your users. We work closely with you to ensure that the launch process is smooth and successful, and provide support and maintenance to ensure that the product continues to function optimally over time.
Feedback
We approached CyberCraft to help us create a consumer-facing cross-platform mobile application to help forgetful people with gift ideas and reminders. They quickly assembled a team of sharp developers, worked through a design brainstorming exercise based on our initial sketches, and built a working application. During the course of the project, the team uncovered several use cases that we hadn't anticipated and built creative solutions for them. I have recommended Cybercraft to other Bay Area companies!

Jay Moorthi
Co-founder at SolanoLabs
Our projects
Our custom UI/UX design
projects
We are proud to have helped numerous companies in various industries achieve their UI/UX design project goals. Our case studies demonstrate that working with CyberCraft's experienced team is a safe bet for businesses looking to improve their user experience and drive growth. With our focus on quality, performance, and client satisfaction, we're confident that choosing us for your UI/UX design project is the right choice for businesses of all sizes and industries.
Request a quote
Questions
Popular FAQs
What is UI/UX design?
UI/UX design refers to the process of designing user interfaces and experiences for digital products, such as websites, mobile apps, and software programs. The goal of UI/UX design is to create intuitive, engaging, and user-friendly experiences that meet the needs of both the user and the business.
Why is UI/UX design important?
Good UI/UX design is important because it directly impacts the user's experience and satisfaction with a product. A well-designed user interface can make a product easier to use, while a well-designed user experience can increase engagement and retention. Ultimately, good UI/UX design can lead to happier users, better brand perception, and increased business success.
How long does a UI/UX design project take?
The timeline for a UI/UX design project can vary depending on the complexity of the project and the client's specific needs. Generally, our design process takes several weeks to several months, with regular communication and feedback sessions with our clients throughout the process.
What is the difference between UI and UX design?
UI design refers to the process of designing the interface of a digital product, such as a website or mobile app. It involves creating the visual design, layout, and overall look and feel of the product, as well as selecting colors, fonts, and other design elements. The goal of UI design is to create an aesthetically pleasing and user-friendly interface that allows users to easily navigate and interact with the product.
UX design, on the other hand, refers to the process of designing the overall user experience of a digital product. This includes everything from researching user needs and behaviors, to creating user personas, to designing user flows and interactions. The goal of UX design is to create a seamless and enjoyable experience for users that meets their needs and achieves business goals.
In short, UI design is focused on the visual appearance and layout of a digital product, while UX design is focused on the overall experience and usability of the product. Both are important components of designing a successful digital product.
What is your pricing model for UI/UX design services?
Our pricing model is based on the scope and complexity of the project. We offer competitive pricing for our services and work with each client to determine a budget that meets their needs.