Hire Ruby on Rails Developers
Create scalable & powerful software solutions with no hassle or risks. Benefit from high-quality services provided by dedicated tech experts.
Ruby is a popular high-level object-oriented programming language that is used in web and mobile app development. Its major benefits are simplicity, convenience and conciseness, as well as multiple opportunities that it provides for programmers. Therefore, any competent Ruby on Rails developer is highly in demand today. This language is largely used by Motorola, NASA, and in the Github. Whether for small solutions or large websites & apps, Ruby on Rails developers will be a good fit.
Ruby Developer: essential requirements
Finding experienced Ruby on Rails engineer may be a challenging & time-consuming task. Down below is the list of basic requirements for these candidates(although it can be modified & extended according to your specific project):
Five Keys
For high quality application
Experience with Ruby on Rails, Sinatra, etc.
Decide on software tools that your team of developers plan to work with and boldly indicate these skills in the position requirements. Among multiple Ruby frameworks the most popular are Phoenix, Rack, Hanami, and Sinatra. As for mobile development, Titanium Studio, Ruboto, Rhodes, and RubyMotion frameworks are usually used by developers.
Knowledge of Sass, PostCSS, and/or other preprocessors
These effective tools allow to add functionality to CSS files, saving developer's time & efforts. The code can be reused & maintained with no problem, thus improving developers productivity. Any decent Ruby developer should master these tools.
Ruby, HTML5, Javascript knowledge & practical experience
Understanding of principles upon which a readable and concise code in Ruby is created is indespensable for any successful Ruby on Rails engineer. Add to this understanding of object-oriented programming principles that programmers should have and you can conduct interviews with Ruby on Rails engineers.
Skills in working with version control systems (Git, SVN, etc.)
Experise in version control is important for any Ruby developer. Tracking all code changes, simplified collaboration and app deployment are just few of benefits it provides. Using this practice is a commonly-adopted practice in Rails development.
Knowledge of DBMS operation (MySQL, NoSQL, etc.)
The relational databases are commonly used by developers to do frequent updates, records modifications and other purposes. In fact, they provide a store of related data tables & rows. Skills in using these tools are mandatory for a professional Ruby on Rails programmer.
Hire Ruby on Rails Developers with CyberCraft
Focus On Growing Your Business While We Take Care of the Rest
Numerous companies such as Optnet & Allgress, Solano Labs and Polymorph use dedicated development teams from CyberCraft and are happy they do. They are enjoying superior development quality from our engineers on a daily basis along with impressive cost savings.
Their success stories demonstrate that to hire a Ruby on Rails Development Team from CyberCraft may prove one of the smartest decisions your company will ever make. The question is, will you be the next success story?
Get a free consultation now!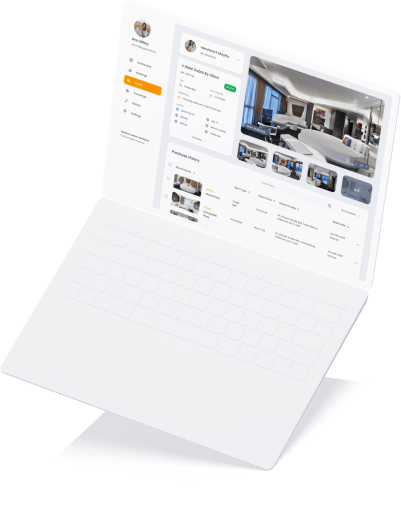 Why Hire Ruby on Rails Programmer with CyberCraft?
With deep understanding of clients needs & project requirements, we help to find specialists in a fast & secure way. Let us provide few of reasons why offshore Ruby on Rails development may be benefitial to your business:
First Benefit
Increased security of software development
You can be sure that all private data will be confidential in accordance with the recently updated GDPR policy standard if you hire RoR developer with us. In addition, several security features are built into the framework.
Second Benefit
Professional Ruby on Rails programmers
If there are no suitable local specialists, we can find specialists fitting perfectly the requested quality-price ratio. Working with talented tech minds remotely becomes a commonly-adopted practice today.
Third Benefit
Fitting your project budget
Hiring top RoR developers from Ukraine allows to save 60% of development costs. Meanwhile, you get talented tech minds ready to deliver secure & bug-free software solutions while working for you. High quality software development doesn't require significant money resources if done with our help.
Fourth Benefit
Quick integration & development
Remote Rails developers can quickly adapt to new working environment without losing your precious time. Fast project launch is guaranteed. In addition, Ruby on Rails development teams create apps 40% faster than specialists who use other languages. Thanks to our support & equipment, smooth and efficient collaboration with remote team members is guaranteed.