Node.js
Node.js is a superstructure over JavaScript which makes it possible to develop server and network applications in JS (being as powerful as PHP, which is the most used language in this domain). In addition, it allows developers to write the whole code in JS, regardless of the operating system which they use.
It is no wonder that the market is saturated with Node.js developers. The experienced and highly-qualified specialists require high salaries for their services. How to find the optimal price-quality ratio? Where to look for the expert NodeJS developer? What skills are the most important for these specialists?
First of all, let's discuss the main advantages of this technology.
Why are Node.js backend developers

in such demand?

The technology itself is based on the Google V8 engine, which allows creating the high-performance applications (especially if a project should contain a large number of interactive elements, dynamic content and/or complex business logic, assuming volumetric calculations).

One should also note the Node Package Manager (NPM), which gives access to a rich repository of plugins and templates that implement both trivial functions and solutions for rather complex problems. Thus, web developers can save their time and efforts focusing on solving major tasks and creating highly specialized functions (instead of spending precious time on the routine coding).

Finally, Node.js is the ideal choice for large projects, when several teams must work together simultaneously. Because of the large number of MVVM and MVC frameworks based on Node, developers can be divided into several teams, each of them dealing with a particular application module. Thanks to these advantages, the language served as a basis for such large-scale solutions as Walmart, LinkedIn, Google, Netflix, Uber, etc.
What Frameworks and Technologies

Should a Good Node JS Developer be proficient in?

Normally, a Node JS developer is involved in a server-side logic implementation and its connection to the frontend. This is done either with "pure" JavaScript or its specific variations, such as CoffeeScript and IcedCoffeeScript. There is a lot of frameworks for Node.js. Express, Meteor, Koa, Sails, and Mojito are among the most popular of them.

A competent Node developer should be familiar & experienced with such technologies: 
Big Data, SQL/NoSQL databases and network security protocols (SSL, TLS, etc.)

Asynchronous programming, CSS3, HTML5 , RESTful APIs

Immediately invoked function expressions & closures

Node Package Manager operation
Of course, the above list has to be supplemented with your own requirements concerning the individual features of your future project, the practical skills of the other members of your team and the qualifications of the applicant (it is clear that for a junior position, the required skill set will be more modest than for the senior one).
Finding a Node.js Developer:

How to Speed up the Search?
If you need to find the real experts in Node.js development as fast as possible

, we are ready to help you. Thanks to our team efforts, you can cooperate with the brightest minds of the Ukrainian IT industry.
We have been successfully operating on the outstaffing market since 2012, offering the  services of finding, hiring and maintaining IT professionals. We officially employ the experts, provide them with all the necessary equipment and support, while covering all the tax and rental expenses. This allows our customers to focus on their project management, saving their time
 on looking for candidates, analyzing numerous CVs, and conducting personal interviews.
Advantages

our clients get

● High level of service upon a reasonable budget. Cooperating with a Node JS company from Ukraine saves you half the cost of building an in-house team or choosing an agency from Western European. Be sure that the works of ukrainian specialists are highly evaluated on the Western market, which means that they are highly competitive.
● No need to rent an office. Taking into account the constantly growing rental costs in USA(especially big cities like New York), the owners of IT companies spend large sums of money on the arrangement of workspaces. Meanwhile, cooperation with a remote team allows to direct the funds to something more useful.
● Constant and close interaction with the team. You decide on the communication means, channels, and schedules. The team will be in touch whenever you need it.
● Team maintenance. We care about our staff, offering them comfortable working conditions, a decent level of earnings, and full social service packages. That is why you can be completely sure that the development team which has worked on your project will provide further support after the release, delivering Node JS development services of Premium quality.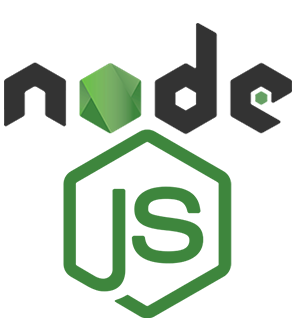 Hire Node.js Developer: Summary

Cybercraft Inc. is your trusted offshore partner in search for Node JS developers. In particular, we take the full responsibility for Node.js team building, organising a workforce and retaining the employees, If you want to find programmers for your project as soon as possible without compromising on the quality of service, contact us today. We guarantee that you will be pleasantly surprised of how effective such cooperation model is!