Ruby
Ruby is a very popular high-level object-oriented programming language that is used in web and mobile app development. According to Github's statistics, it is one of the five commonly used languages. In turn, Ruby inspired the developers of Swift, PHP, JavaScript, and many other widely used languages to create a number of useful libraries (such as PHPSpec, Jasmine and Quick). It is chosen for simplicity, convenience and conciseness, as well as a great variety of opportunities it provides the programmers with. Therefore, any competent Ruby on Rails developer is highly in demand today. In this article, you will learn how to find experienced & highly competent Ruby on Rails professionals for your project.
How to Hire a RoR developer: Modern Technologies in Ruby Development
Among the most relevant technologies upon which Ruby operates is a eRuby template system, RubyGems package manager, YAML data serialization format, HAML markup language, CSS-based meta-language - Sass, JQuery JS library, and CoffeeScript that can be compiled into JavaScript. Thus, by inviting candidates for an interview and making a list of requirements for Ruby developer, you can mention these technologies in the job description.

Frameworks for the Best Ruby on Rails Developers

Ruby can be used both independently and together with frameworks. Ruby on Rails is the most famous among them, which was designed to create web applications. A list of less popular includes Phoenix, Rack, Hanami, and Sinatra. As for mobile development, Titanium Studio, Ruboto, Rhodes, and RubyMotion frameworks are actively used in this sphere. Decide on the software tools that your development team plan to work with and boldly indicate the skills of working with them in the list of requirements.
What Kinds of Projects Would Ruby on Rails Development Team be Suitable For?

With the help of Ruby, such well-known websites as Groupon, Shopify and AirBnB were created. In addition, it is actively used by Motorola, NASA and Github. In fact, this is one of the most universal languages that can be used in projects of various scales. Thanks to the simplicity of this language you can employ freelancers for smaller apps development, while hiring a widescale Ruby on Rails development team for the development of large applications and websites. Advanced frameworks enable more complex tasks execution.
Essential Requirements for Ruby Developers
And now let us formalize a list of requirements for your future
Ruby on Rails engineer
:
Experience with Ruby on Rails, Sinatra, and/or other frameworks that your solutions assume;

Deep understanding of the object-oriented programming principles;
Knowledge of Sass, PostCSS, and/or other similar preprocessors, depending on which would be used in your software solution;
Understanding of principles upon which a readable and concise code in Ruby is created;
Understanding of principles upon which scalable software is created;
Knowledge of DBMS operation (MySQL, NoSQL, etc.);
Skills in working with version control systems (Git, SVN, etc.).
Theoretical and practical Ruby knowledge.
The following skills are much less common but which a highly valuable specialist has:
Knowledge of web development basics – JavaScript, HTML5 and CSS3;

Experience with successful code refactoring.
Of course, you can supplement this list with unique requirements, specific to your projects, as well as those demanded by advanced positions (for example, full stack Ruby on Rails developer).
Where to Find and Hire
Rails Developer

?
Are you inspired by the above, wishing to start
looking for a Ruby on Rails developer
? Most likely, you will be puzzled when choosing the appropriate
Ruby on Rails developer resume
and conducting personal interviews with hundreds of candidates. You might find them in professional social media or they turn to you directly. If you are short on resources and/or staff to solve these problems to 
find a Ruby on Rails developer
, think of employing the
services of software development outstaffing company.
Our team is professionally engaged in the search for IT personnel, in particular for dedicated development teams. We can quickly form your own
Ruby on Rails team
, consisting of highly-trained and experienced Ukrainian engineers who are ready to work remotely. At the same time they will meet the requirements of your future project. As a result, you receive a well-functioning
 Ruby team
under your complete control. We are ready to help, even if you have a problem with a lack of staff, which may happen when scaling or refactoring the existing solutions.
In fact, it does not matter how much outsourcing support you need. Perhaps you just need to reconfigure the existing
Ruby core team
that created your website? Or you plan to build a large-scale software solution from scratch, literally "stuffed" with the latest technologies and IT trends and you need to hire a fairly large
Ruby on Rails core team
? We will provide you with the
best Ruby on Rails developers
, who would implement the project in the best possible way.
Why Choose us to Hire Ruby on Rails Programmer?
Let us review the main reasons upon which our customers turned to our services:

● There is no local specialists fitting your criteria. To hire Ruby on Rails programmer, companies often look for the remote team members. In such case, we can find specialists that would fit the requested ratio of quality and salary.
● Project budget is limited. A top RoR developer from Ukraine has a 60% lower hourly rate than his western counterpart. At the same time, our programmers are known for the high level of qualifications (Ukraine is currently the fifth largest global exporter of IT specialists). You can personally ensure in that by studying candidates' portfolios offered by our recruiters. Moreover, when operating upon outstaffing model, there is no need to organize a workplace for your recently hired Ruby on Rails developer, as it would be our responsibility.
● There is a need to quickly integrate with an existing team. When we search for Rails developers, we look specifically for such candidates who can adapt quickly to their new work environment and join the project without significant loss in time. You will be pleasantly surprised at how smoothly the remote part of your team can be integrated with the existing one.
● We provide the full confidentiality of your information. You can be sure that your private data will be confidential in accordance with the recently updated GDPR policy standard, if you choose us to hire a RoR developer.
● Further technical support and maintenance. No matter how far you are from the development team, the employees will be ready to provide you with a prompt technical support at the same level as the internal staff.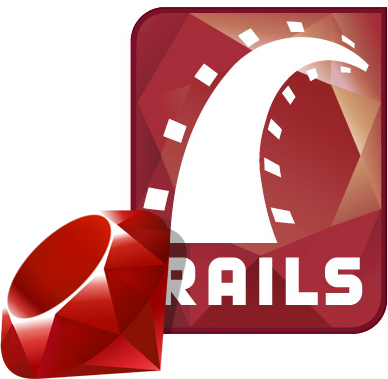 Hire Ruby on Rails Developer: Summary

CyberCraft company has successfully established itself on the market of offshore Ruby on Rails development. Ruby on Rails remote teams, assembled by us, successfully cooperate with numerous EU and US companies. We provide our customers with efficiently working dedicated development teams that can easily compete with the brightest western minds.

In particular, we are ready to hire Ruby developers for your project. Contact us today to discuss the details of possible cooperation with us and your requirements.